There's a Real-Life "Death Star" Moon in Outer Space — And It Might Have an Underground Ocean
Although Saturn may never prove itself to be a livable planet, it turns out the ringed planet's Death Star moon may have an underground ocean.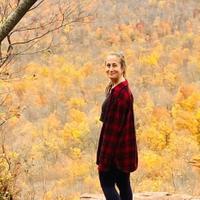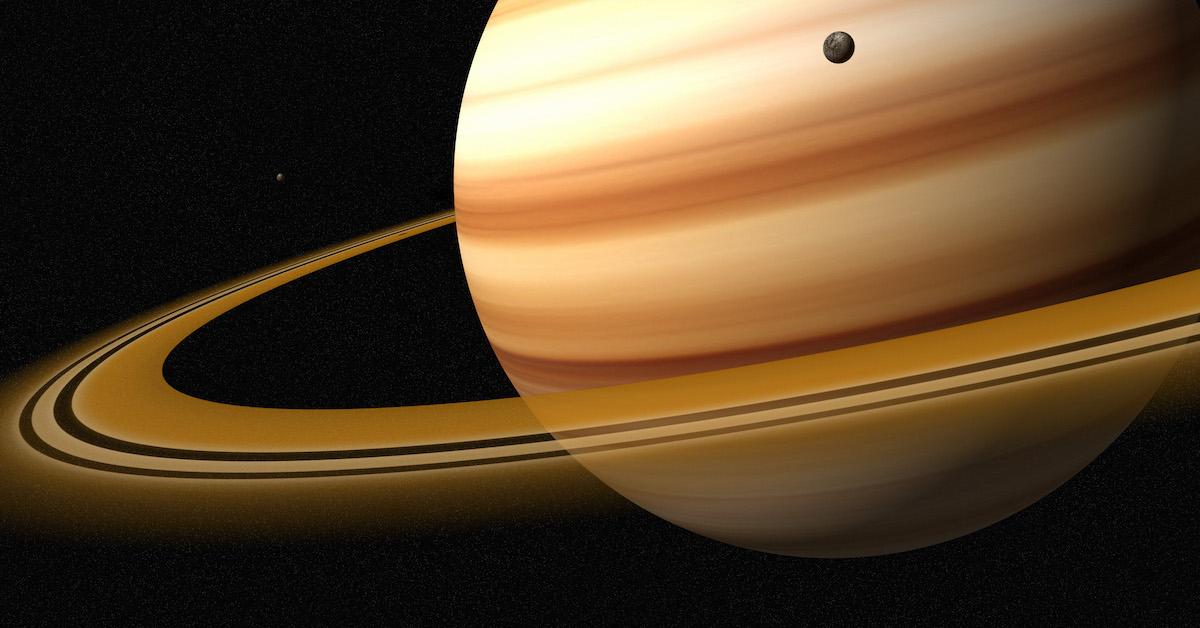 Although Saturn doesn't seem to be able to support life as we know it, Mimas — aka Saturn's Death Star moon — might be able to. Boulder, Colo.'s Southwest Research Institute (SwRI) had been conducting quite a bit of research on the Death Star moon, hypothesizing that it was merely a frozen satellite. But instead, scientists discovered something much more shocking: that it's actually filled with a liquid "underground ocean," indicating it could potentially be habitable by certain species.
Article continues below advertisement
"If [the "Death Star" moon] has an ocean, it represents a new class of small, 'stealth' ocean worlds with surfaces that do not betray the ocean's existence," SwRI's Dr. Alyssa Rhoden explained in the institute's press release, saying that since it isn't completely frozen, it could be more livable than anyone had previously thought.
She continued: "Because the surface of [the moon] is heavily cratered, we thought it was just a frozen block of ice."
"IWOWs, such as Enceladus and Europa, tend to be fractured and show other signs of geologic activity. Turns out, Mimas' surface was tricking us, and our new understanding has greatly expanded the definition of a potentially habitable world in our solar system and beyond," she added.
Keep reading for more on the Death Star moon, as well as this exciting scientific discovery.
Article continues below advertisement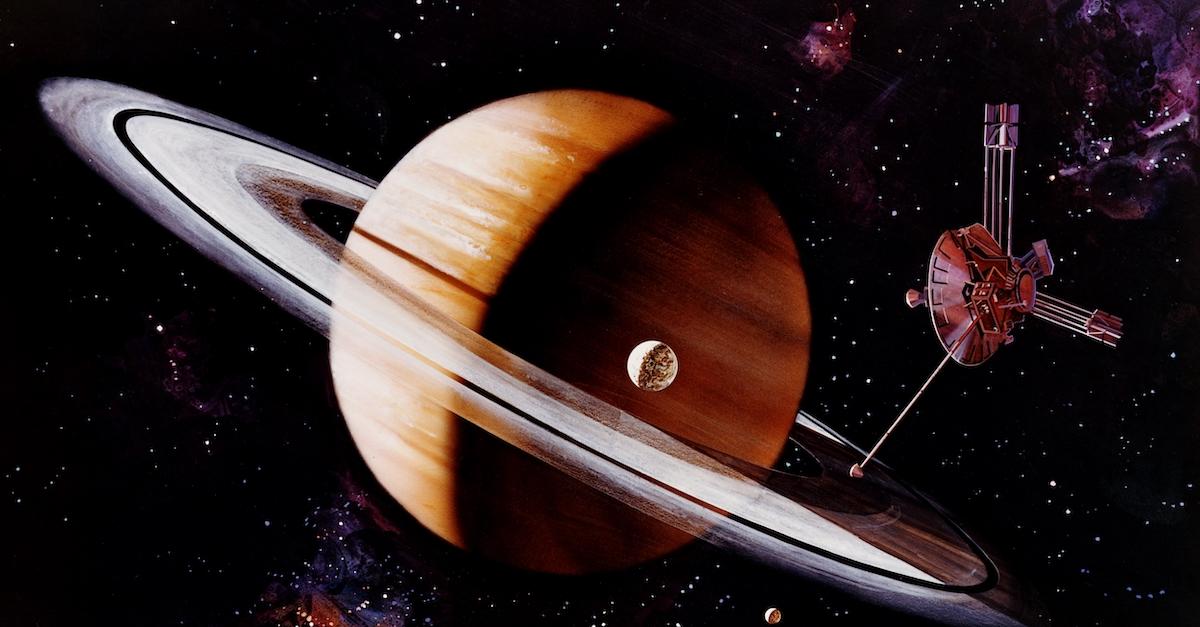 Here's what we know about Saturn's Death Star moon:
Out of Saturn's 82 moons, Mimas is the smallest and innermost, spanning only 250 miles wide. It was discovered in 1789 by astronomer William Herschel, per NASA, and was nicknamed the Death Star moon centuries after its discovery, given its resemblance to the Star Wars space station. Its surface features a massive crater, it's somewhat ovular, and it's tidally locked, meaning it doesn't rotate, and instead, faces Saturn in the same direction during its orbit as Earth's moon does.
Article continues below advertisement
Scientists were always skeptical regarding the fact that Mimas was deemed frozen. Because of Mimas' close proximity to Saturn, and because its orbit is somewhat ovular compared to its other moons, astronomers had wondered why tidal heating wouldn't keep the inside of it warm, and therefore, liquid. But new research shows it actually might have an underground ocean, which could ultimately mean it's home to actual life, as opposed to anywhere else in our solar system.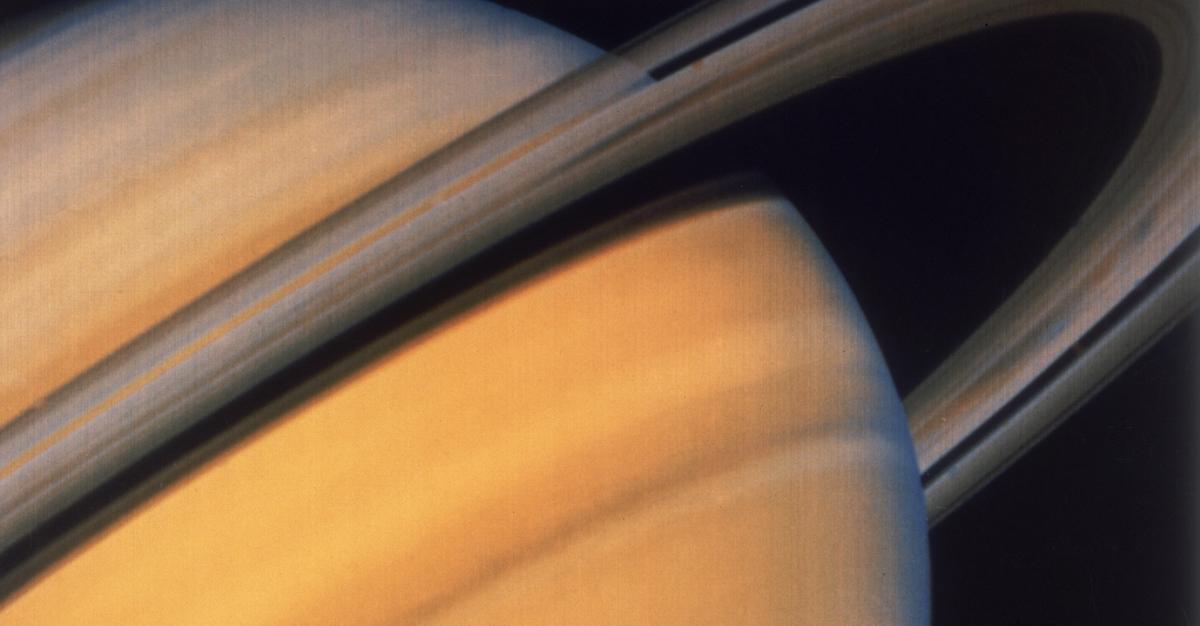 Article continues below advertisement
New research shows Saturn's Death Star moon may have an underground ocean.
The results of SwRI's study, which were published in science journal Icarus, showed that Mimas does, in fact, have signs of an underground ocean. Data obtained from NASA's Cassini spacecraft, which orbited Saturn from 2004 to 2017, showed Mimas' rotation was wobbly. This meant the core was either stretching towards Saturn, or it contained an ocean. It could also have an elongated solid interior, but it will be confirmed when a probe is sent to Saturn, to accurately measure Mimas.
As previously mentioned, scientists had been wondering for a while why Mimas wouldn't have an ocean.
"I did change my mind fairly recently," Rhoden told The New York Times. "I was saying Mimas can't have an ocean, but what I was really saying was, for Mimas to have an ocean would really challenge our intuition about Mimas. And when I realized that, I thought, well, that's not how scientists are supposed to work. We don't come to a conclusion without actually testing the hypothesis."
This could be a seriously important discovery — it could bring us a step closer to finding life outside of planet Earth.