Roy Choi's 'Broken Bread' Explores Food Insecurity and Environmental Justice (Exclusive)
We caught up with famous Los Angeles chef Roy Choi, who told us about exploring topics such as sustainability and food insecurity in 'Broken Bread.'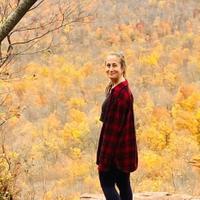 Foodies, get ready to binge-watch Broken Bread Season 2. The series, which is about to launch its second season, is the brainchild of Los Angeles social activist and chef, Roy Choi. While eating his way through Los Angeles, he explores important topics such as social justice, food security, and climate change. He highlights culinary-focused individuals and organizations, and looks at how food can incite societal change. Needless to say, we can't wait to see Season 2 of Roy Choi's Broken Bread.
Article continues below advertisement
"The goal of the show is the same in Season 2," Choi tells us via Zoom. "We're just going deeper, and you know, the show's getting bigger, but it still has the same through line — finding good people doing great things against all odds... And I believe that we're a solution based show. We look at certain issues and problems that affect people that we care about: family members, our community, our world, and our race. You know, as humans."
Keep reading for more on what you can look forward to seeing in the second edition of this groundbreaking series. But first, watch the trailer, below.
Article continues below advertisement
Season 2 of 'Broken Bread' looks at how Mexican-American families are using food to fight gentrification.
Season 1 of Broken Bread saw Choi explore the gentrification of cannabis culture, the issue of food waste, and more. But Season 2, as he mentioned previously, goes deeper into topics of the like. It looks at how new generations of Mexican-Americans are using food to fend off gentrification and erasure. It looks at agricultural gentrification, introducing us to icons in the field such as chef Alice Waters, journalist Patricia Escarcega, and artist Six Sev. It also delves into the AAPI experience.
Article continues below advertisement
Choi tells us he not only wants to raise awareness of these problems, but he also wants to show how they're being addressed.
"We're not naive to the fact that these problems exist, and we're not going to use our energy to get into arguments about whether they exist or don't exist. What we just want to present is that they do exist, and that there are people doing something about it," he explains.
"It's coming from a chef's point of view in many ways, where we as chefs are solution based people," he says. "And we spend so much energy pontificating, arguing, and coming up with theoretical solutions to things instead of just trying to fix them."
Article continues below advertisement
But most importantly, Season 2 shows how sustainability and social justice are entwined.
Broken Bread, Choi tells us, shows how environmental justice is social justice.
"Sustainability [and social justice] may seem like two separate things, but they're actually intertwined," he says. "They affect the livelihood of access and what and how people can grow."
Article continues below advertisement
Choi says that in one episode, which invites guest Alice Waters to the table, one of the main topics is environmental justice, and how it's affecting our food system.
"We've spent the last three or four decades basically destroying our soil, destroying our regenerative agriculture, destroying all of our nutrients, and pulling away everything that that helps us as natural beings on this planet," Choi says.
"Then you have the situation of access of food, what is considered cheap, what is being fed to most Americans, to most people in the world — and that's where the lines of social justice and environmental issues cross each other, because it's more expensive and more costly to create all of these fabricated products. But they produce more profits for those that are in charge."
Needless to say, we're glad his series is bringing important topics like these to light.
'Broken Bread,' season two, premieres on Tuesday, Jan. 25 at 8 p.m. PT on Tastemade and KCET. The entire season will be available for streaming on Jan. 25 for Tastemade+ subscribers and KCET Passport members. It will also air on Sat., Jan 29 at 8 p.m. ET/PT on Link TV and on Mon., Jan. 31 at 7 p.m. PT on PBS SoCal.