A Small Owl Found Hiding in the Rockefeller Christmas Tree Has Been Safely Relocated
A small owl was discovered in the Rockefeller Center Christmas tree, mostly unscathed, and has been safely relocated to an upstate wildlife sanctuary.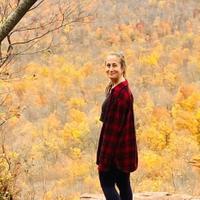 Generally, "holiday surprises" consist of a white Christmas or an unanticipated gift, but this year, one lucky person in charge of transporting the iconic Rockefeller Christmas tree got something more: the unexpected discovery of a small owl. The owl (who coined the name Rockefeller for obvious reasons) was found during transportation to the usual spot overlooking Midtown Manhattan's monumental ice skating rink, and luckily, our feathered friend is now safe at a wildlife sanctuary.
Article continues below advertisement
"[The owl is] so far so good," reads a Facebook update from Ravensbeard Wildlife Center, which is taking care of Rockefeller for the time being. "His eyes are bright and seems relatively in good condition with all he's been through."
Article continues below advertisement
Rockefeller has been brought to safety after his home was cut down and taken to Manhattan.
On Tuesday, Nov. 17, Ravensbeard Wildlife Center, a donation-based nonprofit in Saugerties, N.Y. shared Rockefeller's unusual story on Facebook, which heavily resembles the plot of a fantastical children's book. According to People, the 75-foot Norway Spruce tree arrived in Manhattan from Oneonta, N.Y. on Saturday, Nov. 14, and shortly after, someone working to put it in place discovered a small owl trapped within the tree branches.
"I received a phone call from someone who asked if we take in owls for rehabilitation. I replied, 'yes we do,' there was silence for a moment and she said 'OK, I'll call back when my husband comes home, he's got the baby owl in a box tucked in for the long ride,'" the center's post continued.
The owl was initially assumed to be a baby, but he was quickly identified as a Saw-whet owl, the smallest owl species in the U.S upon arriving to the wildlife center.
Article continues below advertisement
Although having his home chopped down was likely traumatizing for little Rockefeller, the center has confirmed he was relatively unscathed with no fractures. He's been administered plenty of fluids, as well as a plethora of mice to eat, so he's on the mend from the harrowing experience.
"It had been three days since he ate or drank anything," the center said. "So far so good, his eyes are bright and seems relatively in good condition with all he's been through."
Article continues below advertisement
What will happen to little Rockefeller?
Because little Rockefeller has no longterm injuries, the sanctuary is planning to give him one last checkup in the near future, before he's released on Ravensbeard Wildlife center grounds, according to CNN. Transportation, the center said, would be "more traumatic" for him than just releasing him locally. Until then, though, center is primarily focusing on giving him the sustenance he needs to return to the wild for the winter, and ultimately, the long run.
The Ravensbeard Wildlife Center has received an ample amount of attention for this amazing rescue, and since the center is a nonprofit and seeking out a permanent refuge location, you should definitely consider donating this holiday season. The Ravensbeard Wildlife Center has saved the lives of countless hawks, owls, hedgehogs, and more, and the center is looking to keep up the seriously incredible work.
Article continues below advertisement
Moral of the story? When you're chopping down your Christmas tree this holiday season, make sure there aren't any owls in the branches. And, like we said, help these incredible nonprofit wildlife centers in any way you can — they do amazing things!