Repurpose Your Vegan Thanksgiving Meal With These Hot Leftover Tips
Your refrigerator may be overflowing after your vegan Thanksgiving feast — repurpose those still-delectable Thanksgiving leftovers for meals to come.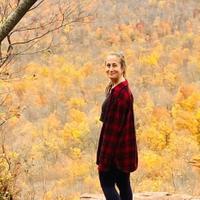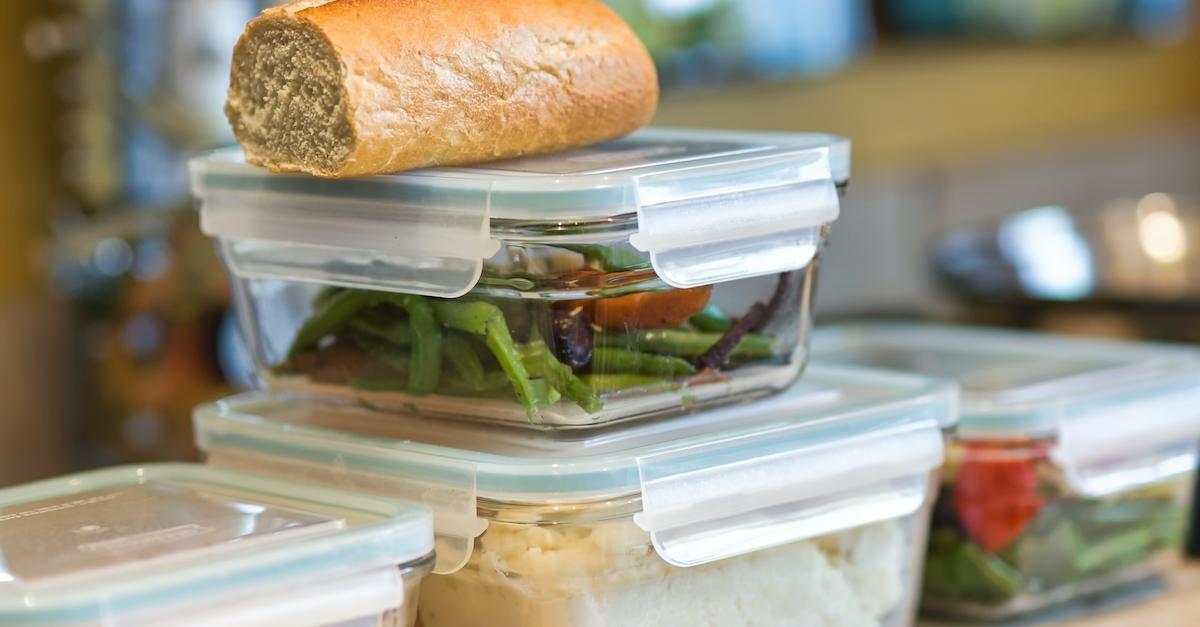 Post-vegan Thanksgiving feast, there's a likely chance your refrigerator is packed to the brim with containers nearly bursting with roasted butternut squash, cranberry sauce, mashed potatoes, green bean casserole, and more. And although simply piling them all onto a plate and reheating them in the microwave is totally do-able, sometimes, it isn't particularly appealing to do so.
Article continues below advertisement
That being said, we've created an extensive guide to repurposing your Thanksgiving leftovers, to give your vegan holiday creations the drool-worthy second life they deserve (using minimal effort, of course). Finishing off leftovers has truly never sounded so appealing.
Whip up a mean Tofurky sandwich.
Whether you're whipping up a Ross Geller-style "moist-maker," using Tofurky and every side dish you served on Thanksgiving Day, or if you're simply piling that plant-based main dish onto two slices of bread smothered in your favorite condiments, you can never go wrong with a classic next-day sammie. Hot tip: Break out your favorite sandwich bread (ours is Dave's Killer Bread!) because seriously, those slices make all the difference.
Article continues below advertisement
Fry up some mashed potato pancakes.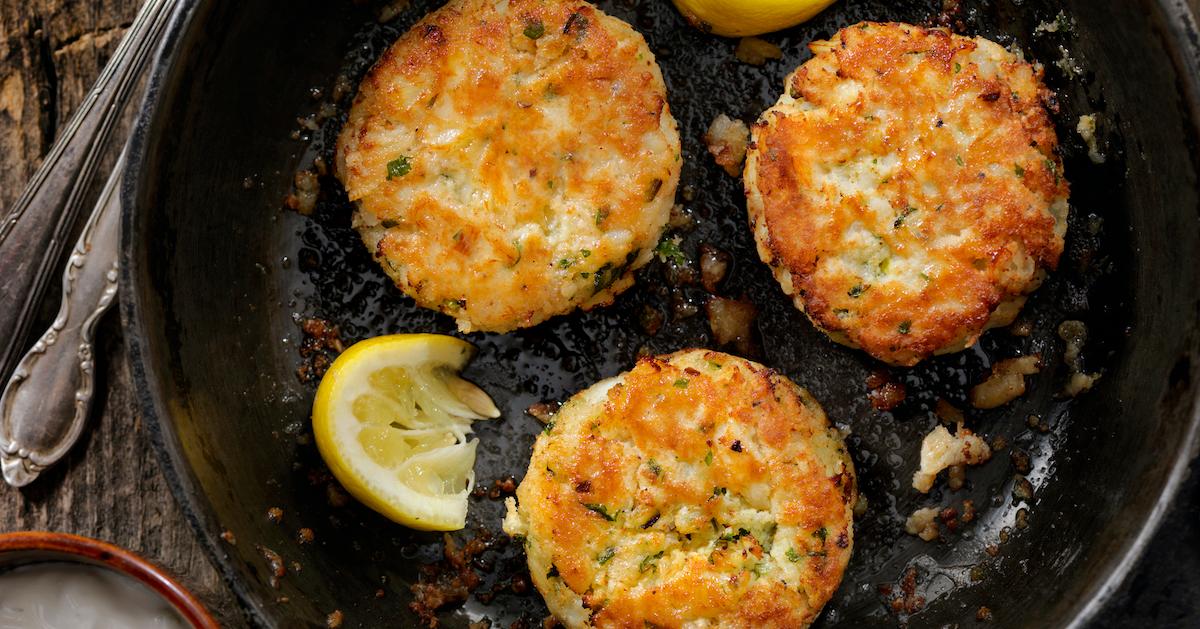 Transform mashed potatoes, sweet potatoes, or yams into potato pancakes by blending them with sautéed onions, salt, pepper, a pinch of flour, and a plant-based egg replacement of your choice. Shape the mixture into individual pancakes, fry them in vegetable oil over high heat, and serve them with apple sauce and vegan sour cream on the first night of Hanukkah — just remember to freeze them until then.
Article continues below advertisement
Make vegetable pot pie using leftover vegetables.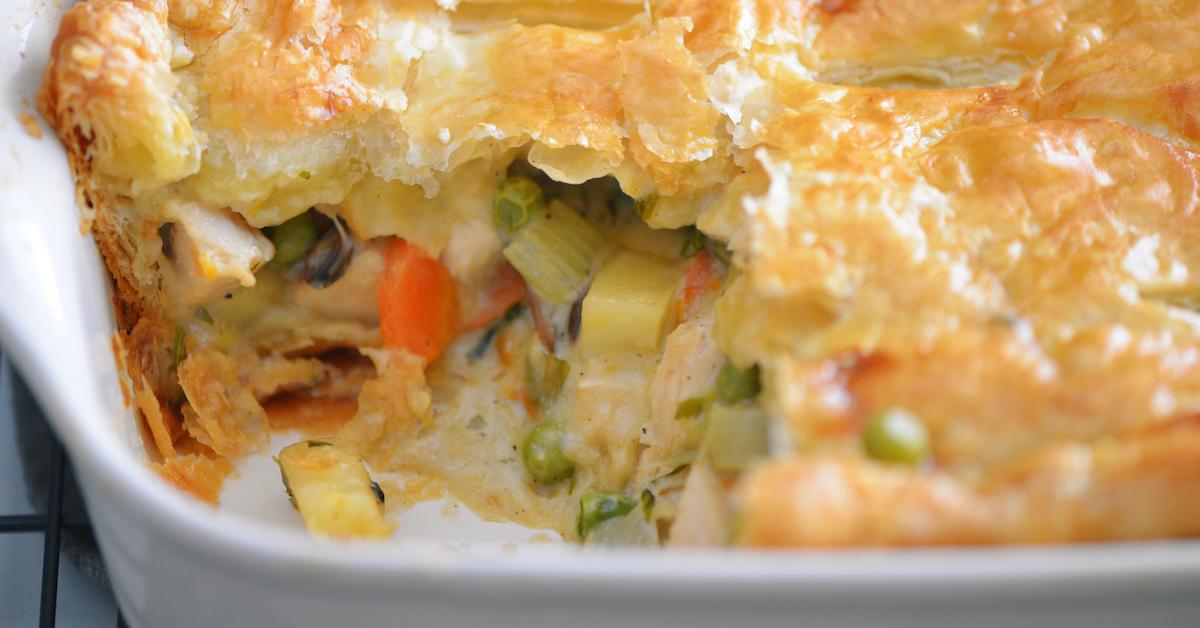 Making vegetable pot pie is cheap and simple. In addition to leftover potatoes, carrots, squash, and any other leftover veggies you have, pick up vegan puff pastry, vegetable stock, plant-based milk, flour, coconut oil, salt, pepper, thyme, and garlic. In an 8x8 baking dish, fill with leftover veggies, broth, milk, seasonings, and a little flour. Cover the baking dish with an appropriate amount of puff pastry, and brush with a simple coconut oil wash, before baking for 25 to 30 minutes. Yum.
Article continues below advertisement
Make over that green salad.
In total Elaine Benes fashion, make a "big salad" out of that sad bowl of greenery you served on Thanksgiving just because you needed to add color to that Thanksgiving feast. Add some Beyond Meatballs to recreate your favorite Just Salad lunch, mix vegetables with citrus fruits like clementines or blood oranges, or make it extra crunchy with wontons. There are no rules with making a next-level salad — all that matters is you add some next-level ingredients to up the ante.
Article continues below advertisement
Bake leftover cranberry sauce muffins.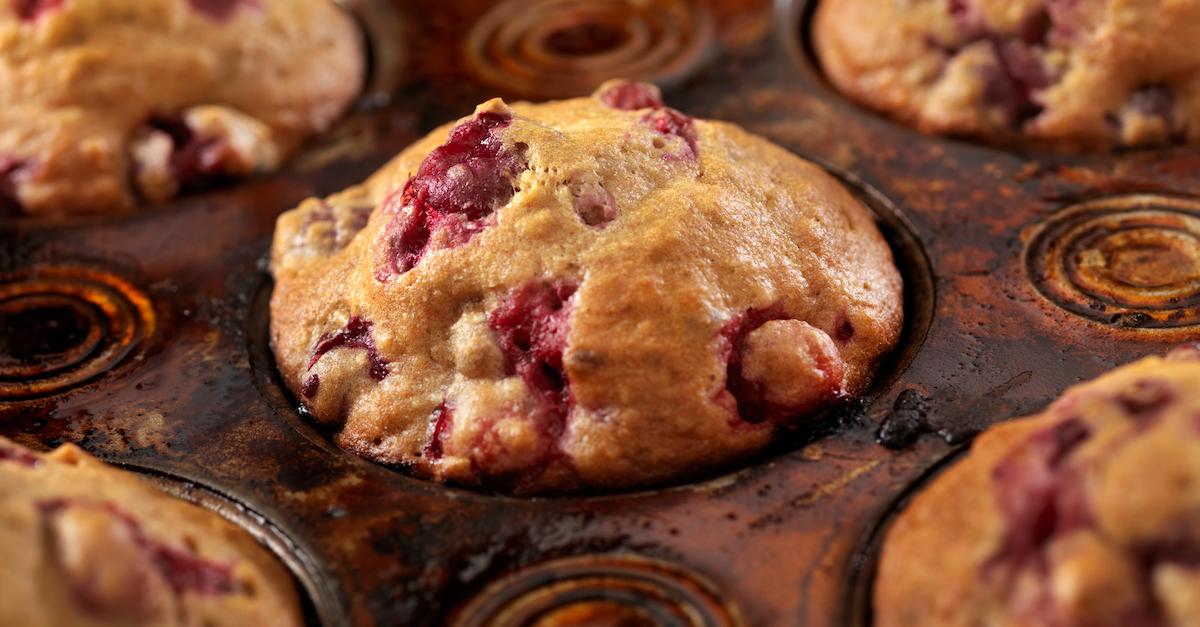 Ahead Of Thyme created a recipe for Leftover Cranberry Sauce Muffins that can easily be made vegan. Combine the mixture with flour, oats, baking powder, salt, cinnamon, vegan butter, brown sugar, plant-based milk, an egg replacement, and vanilla extract. Mix the dry and wet ingredients separately, combine and bake in a 12-tin muffin tray at 400 degrees for about 20 minutes.
Article continues below advertisement
Make croutons out of bread or rolls.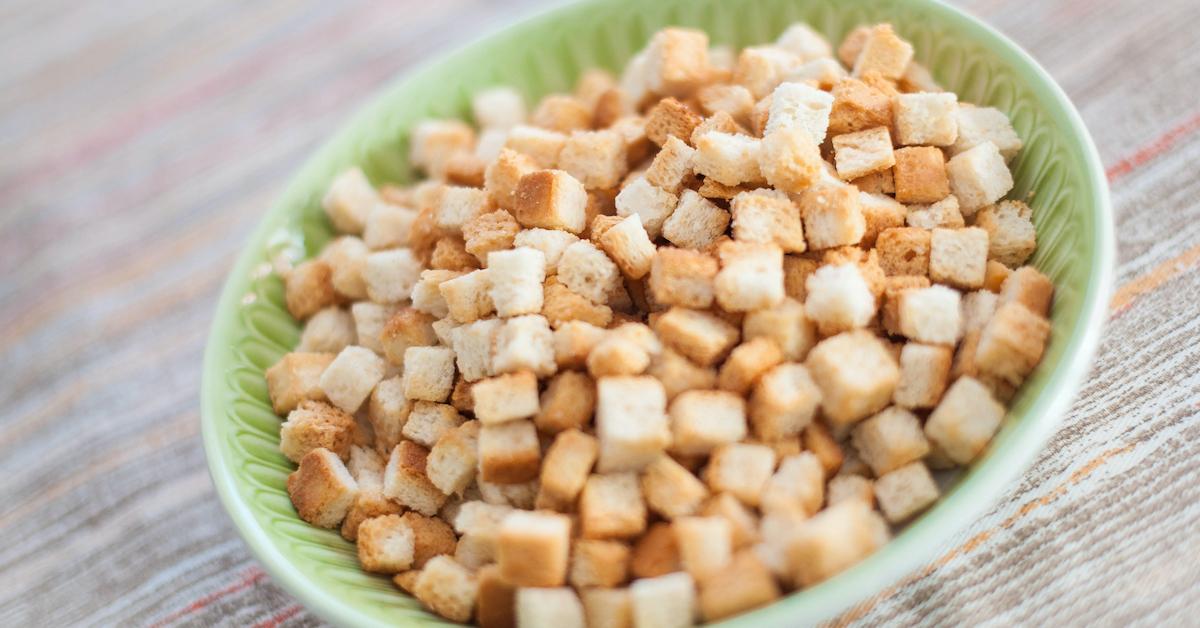 Making croutons sounds fancy, but it's seriously simple. Gimme Some Oven suggests dicing the bread into cubes, tossing with olive oil and seasoning, spreading out on a baking sheet, and baking until crispy. Use them in that big salad, or add some crunch to your soup. They're truly drool-worthy.
Article continues below advertisement
There's no need to waste food — or eat sad reheated leftovers — with these delicious upcycling tips for that extra Thanksgiving food. We can't wait to see what you end up making.