This Beer Is Made From Recycled Sewage — In the Name of Education
Brewerkz created a beer that comes from recycled sewage called NEWBrew. It isn't nearly as gross as it sounds, and it's in the name of education.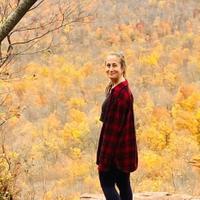 These days, there are all different kinds of beer out there, from glitter brews to bull testicle ales. But one that recently caught the attention of environmentalists is a sip from Singapore's Brewerkz, called NEWBrew. To teach Singaporeans about the importance of recycling and conserving water, the brewery released a beer made from recycled sewage.
After disinfecting the sewage with ultraviolet light, the liquid goes through a series of advanced membranes to remove any additional contaminants.
Article continues below advertisement
After the sewage undergoes this lengthy process, it's really just pure water — which is what the brewery wants the public to understand.
"NEWater perfectly suits brewing because it tastes neutral," Mitch Gribov, the head brewer of Brewerkz, told Bloomberg News. "The mineral profile of water plays a key role in chemical reactions during brewing."
And it seems as though the beer has gained a decent following, all things considered. 58-year-old Chew Wei Lian purchased the beer at a local Singaporean supermarket after hearing about it, and was pleasantly surprised.
"I seriously couldn't tell this was made of toilet water," Lian told Bloomberg News, following her decision to buy the unusual brew. "I don't mind having it if it was in the fridge. I mean, it tastes just like beer, and I like beer."
Article continues below advertisement
What is NEWBrew?
Although NEWBrew supposedly looks, tastes, and smells just like your average brew, it's anything but conventional.
Per Straits Times, 95 percent of the beer is NEWater, a type of recycled water in Singapore that undergoes a lengthy cleaning process. The beer was released in April 2022 during Singapore's International Water Week by Singapore's national water agency, PUB, in partnership with a local brewery called Brewerkz. It aims to show Singaporeans that recycled water is clean enough to drink.
Article continues below advertisement
And since beer-making generally requires clean water, as to not contaminate the taste of the brew, it shows it's clean enough for anything.
"Newbrew is a showcase of the high quality of Newater and is proof that sustainability can be delicious," Tan Wee Han, chief executive and owner of Brewerkz stated during a media tasting session, as per Straits Times. The beer first debuted in 2018 at Singapore's International Water Week, though this is the first time it's commercially available.
You can buy the beer through the end of July at various grocery store chains in Singapore, such as FairPrice and Cold Storage. It's being sold in packs of three, for $4.50 per can.
And even though NEWBrew sounds unique, to say the least, it isn't the first beer to use recycled water. San Diego's Stone Brewing debuted Stone Full Circle Pale Ale in 2017, for example. It brings to light an important topic for sustainability, that's crucial in saving the planet's limited water supply.
Article continues below advertisement
Why is the message of water recycling important?
Water recycling is crucial for society, especially right now, when many communities worldwide are without water, thanks to climate change-induced droughts. According to Water Education, reusing and recycling wastewater can do a lot for a community's water supply. It can improve water quality, conserve energy, and lower wastewater disposal costs.
Sometimes wastewater comes from sewage, and other times it comes from greywater. But either way, it's important to do everything we can to make the most of planet Earth's dwindling water supply.