Puma's Shoebox Redesign Is Part of the Brand's New Sustainability Initiatives
Puma is rolling out its brand new shoeboxes, which save 2,800 tonnes of cardboard on an annual basis, as part of its sustainability initiatives.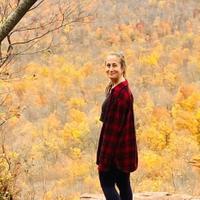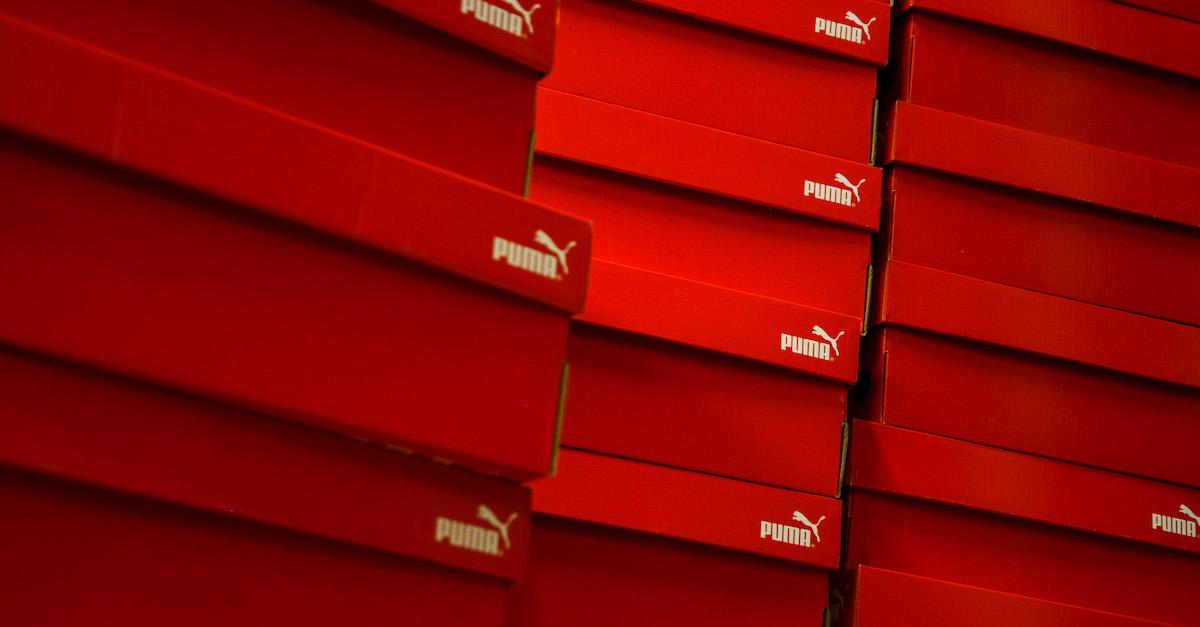 A wide range of sportswear brands, from Adidas, to Brooks, to Reebok have finally started hopping aboard the sustainability train, and trying to do everything they can to save the planet. While some companies have released animal-free leather, others have started upcycling plastic bottles found in the ocean. And now, PUMA is releasing new sustainable shoeboxes that save thousands of cardboard on a yearly basis.
Article continues below advertisement
"If we consider that it takes about 12 trees to make a tonne of cardboard, we are saving 33,600 trees every year. That is more than the number of trees in Central Park in New York," Stefan Seidel, PUMA's Head of Corporate Sustainability said in a statement sent to Green Matters. "Such initiatives, which are part of our 10FOR25 Sustainability Strategy, help us make a positive impact at scale."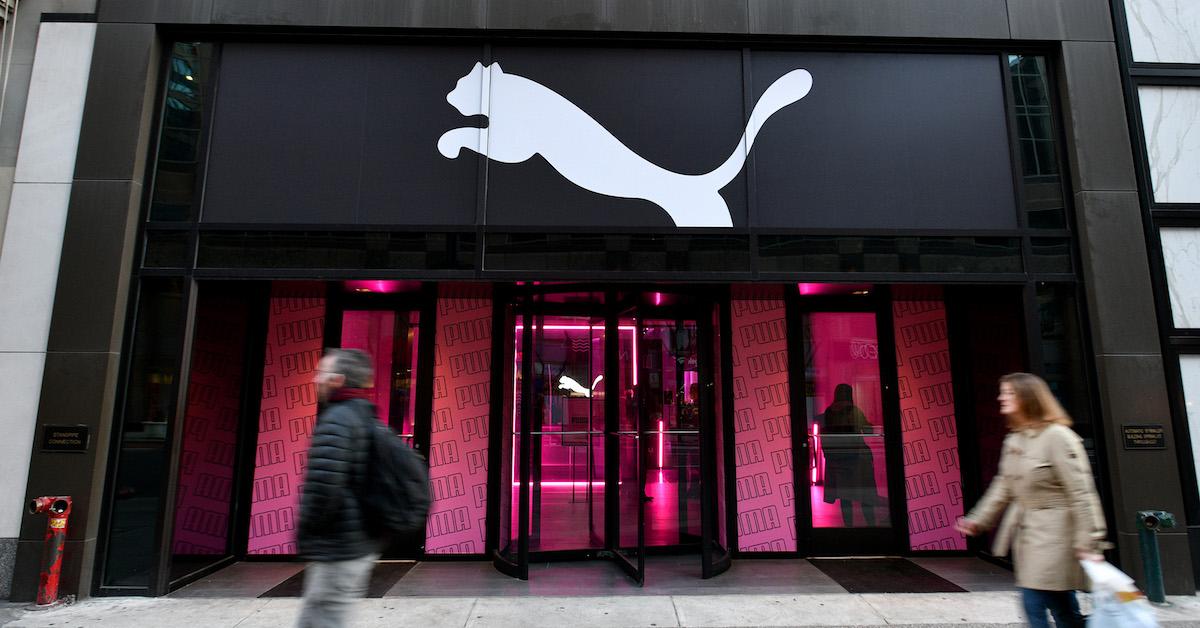 Article continues below advertisement
What to know about PUMA's sustainable shoeboxes:
On Sept. 14, 2021, PUMA announced some exciting news: The German athletic sneaker company officially began rolling out its brand new sustainable shoebox design. According to the brand's press release, these new shoeboxes are expected to save upwards of 2,800 tonnes of cardboard each year. The shoeboxes, which are equally sturdy and protective in comparison to the old ones, are made with over 95 percent recycled cardboard, which will be sourced from environmental nonprofit, Canopy.
Canopy will also source recycled paper for the company — for tags and tissue paper — as well as viscose. Per Pack World, some of the company's products contain viscose, which would normally require the company to use trees from forests. However, the nonprofit is also able to source recycled viscose for PUMA to use regularly, which is a major win.
"Forests play a key role as carbon sinks and water reservoirs," said Stefan Seidel, PUMA's Head of Corporate Sustainability, as per Pack World.
Article continues below advertisement
Seidel continued: "With our new Forestry Policy, we will ensure that PUMA is part of the solution to protect Ancient and Endangered Forests around the world."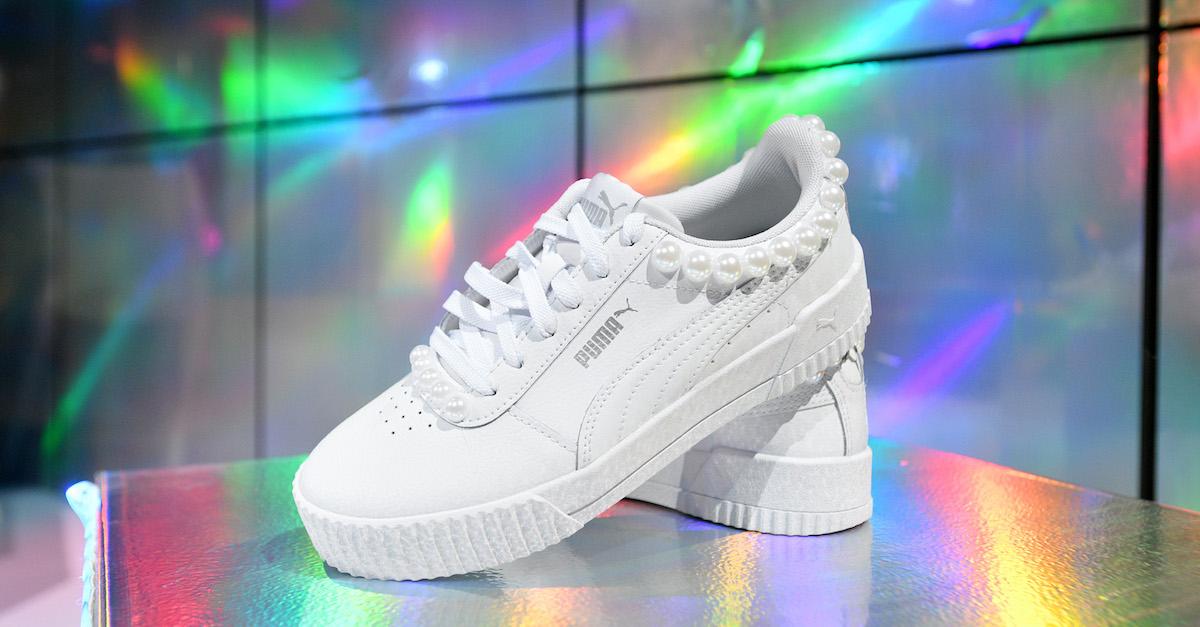 Article continues below advertisement
What else is PUMA doing for the planet right now?
Over the last few years, PUMA has announced a wide range of sustainability initiatives they have already started to tackle. While saving the forests is imperative, there are a number of things the sneaker giant could be doing to tackle the climate crisis. According to the company's press release, for example, PUMA plans to completely phase out plastic bags in all stores by 2030. The company is also starting to swap out its hangers and shoe trees for better, and greener materials.
PUMA also hopes to heavily reduce its emissions by 2030, according to the brand's website. In order to make this happen, the brand has started transitioning to renewable energy at its Germany, Italy and Spain production facilities, with plans to add a new country to the list annually. Additionally, offices in the U.S. have been equipped with solar panels and electric car chargers, and PUMA has linked up with the Apparel Impact Institute to ensure energy efficiency in China and Taiwan.