The Plastic Industry Is Lobbying to Re-Pollute Africa
A plastic industry lobbying group wants to reverse Kenya's strict plastic bans, and open Africa up to more U.S. plastic trash.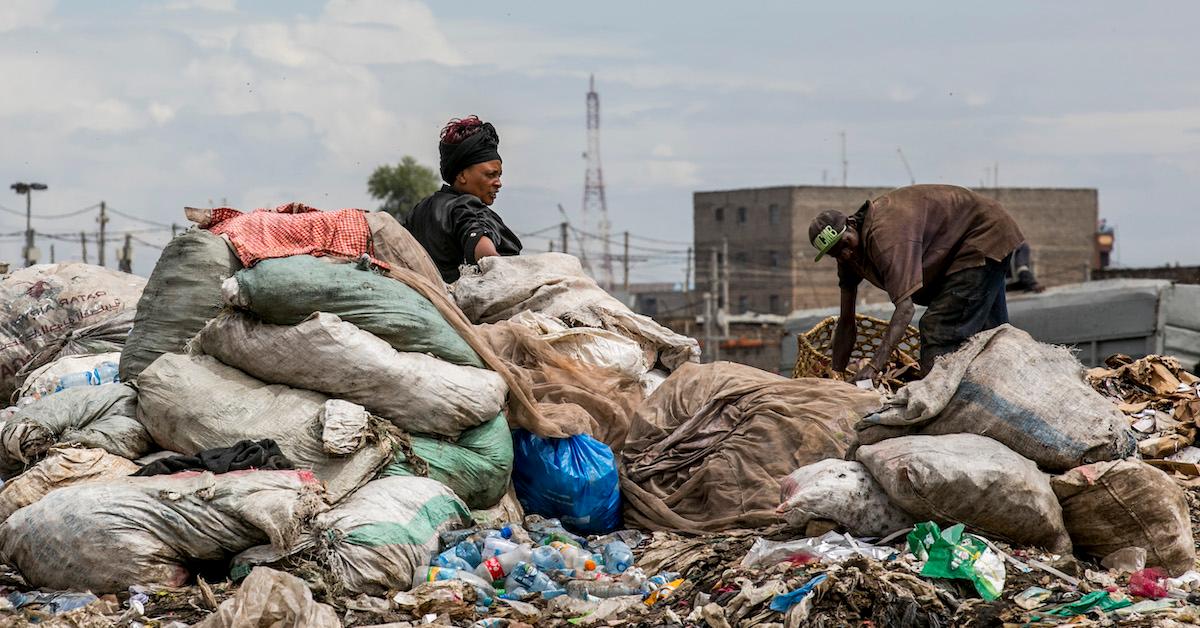 Kenya has one of the strictest plastic bag bans on the planet — residents and tourists caught using a single-use plastic bag risk facing heavy fines and even jail time for the offense. But somehow, this threat has not scared off the fossil fuel industry, who is looking to re-pollute Kenya by reversing the plastic bag ban, and by importing even more U.S. plastic to Africa by way of Kenya.
Article continues below advertisement
Researchers from Greenpeace recently got their hands on a set of documents detailing the plans of the American Chemistry Council, an oil industry group that represents many massive fossil fuel companies and chemical producers. According to the documents, as shared by The New York Times, the group is lobbying Kenya to overturn its strict plastic bag bans. It's also reportedly lobbying Kenya to keep importing plastic trash from other countries, even though the Kenyan government has made promises to reduce the amount of imported trash it accepts, as the country is overrun with imported plastic garbage.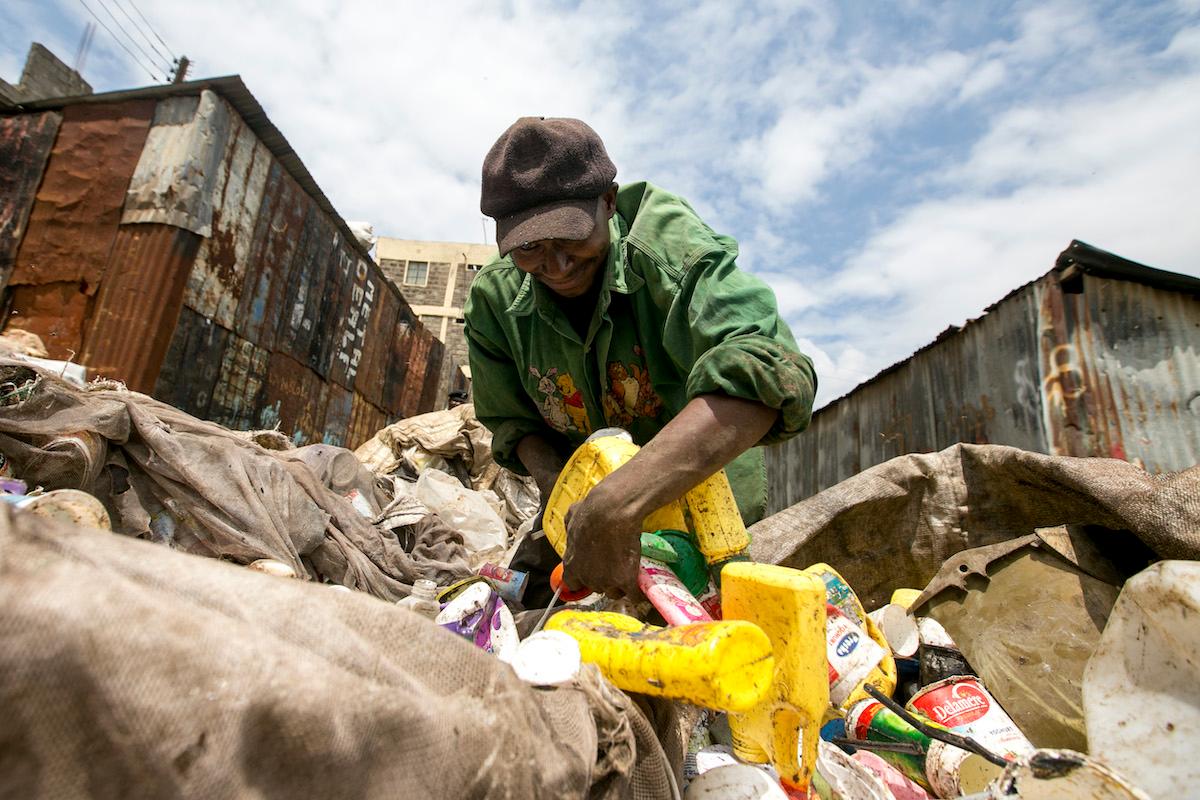 Article continues below advertisement
Additionally, the American Chemistry Council is lobbying the Office of the United States Trade Representative to get on board with importing even more trash to Africa. In a letter sent to the government agency in April, the group detailed a potential trade agreement that envisions the U.S. shipping its plastics to Kenya, who would then distribute them to other African nations.
Article continues below advertisement
Kenya has the strictest plastic bag ban on Earth.
For the past three years, if someone in the country is found manufacturing, selling, or using — yes, even just using — a plastic bag — they could face fines up to $40,000 or prison time up to four years, as Reuters reported when the ban was instituted.
Article continues below advertisement
It's a bit ironic that Kenyans are forced to deal with the impacts of endless tons of imported plastic trash, but that they themselves can be forced to pay a very high price for using single-use plastic.
The law is enforced by police officers, who are allowed to approach people carrying plastic bags on the street. It also applies to tourists, who are warned by travel companies to leave all plastic bags at home when packing for a trip to Kenya (other than Ziplocs being used to pack toiletries, that must be taken home and not left behind in Kenya).
Will Kenya overturn its plastic bag ban?
As of now, it's unclear if any of these proposed deals will go through — but based on the leaders involved, it won't be a surprise if they do happen. Kenyan President Uhuru Kenyatta has expressed his intent to make a deal with the U.S. on this matter, as per The Times. And the Office of the United States Trade Representative is an agency under President Trump, who is a big fan of the fossil fuel industry — so it's not unlikely that U.S. Trade Representative Robert E. Lighthizer will be on the wrong side of history here.