Rising Sea Levels Are Causing Homes in North Carolina's Outer Banks to Collapse
Because of rising sea levels and erosion, which are triggered by climate change, houses in North Carolina's Outer Banks are collapsing into the ocean.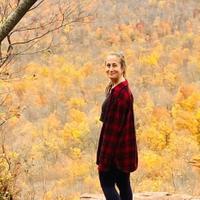 One of the scariest side effects of climate change is undeniably rising water levels — and unfortunately, it's already happening. While many parts of the world are experiencing massive floods, North Carolina's famous Outer Banks is experiencing such severe erosion, that houses are collapsing into the ocean.
The most recent house collapse happened on Tuesday, May 10, and needless to say, the footage is shocking.
Article continues below advertisement
Locals, as well as experts in the environmental and architectural fields, unfortunately don't think this will be the last time this happens.
"Unfortunately, there may be more houses that collapse onto Seashore beaches in the near future," David Hallac, who is superintendent of the National Parks of Eastern North Carolina, stated in a press release.
Hallac continued, saying those living in the area have been warned, and that action will be taken to prevent more damage from being done.
"We proactively reached out to homeowners along Ocean Drive in Rodanthe after the first house collapse and recommended that actions be taken to prevent collapse and impacts to Cape Hatteras National Seashore," he said.
Article continues below advertisement
Why are homes collapsing in the Outer Banks?
Two homes in Rodanthe, N.C. were consumed by the Atlantic Ocean's heavy surf, according to WCNC Charlotte. Thankfully, both were unoccupied, but officials are concerned that more homes will collapse with a strong impending storm — and with the eroding shoreline.
Onshore winds have created waves up to 15 feet, pushing the waterline up to 4 feet above ground level. This has resulted in dunes crumbling, and parts of Highway 12 to close.
Article continues below advertisement
"This is a long duration event with conditions peaking through Wednesday," National Weather Service forecasters stated as per NBC Connecticut. "Low lying property including homes, businesses, and some critical infrastructure will be inundated."
Through Thursday, Coastal Flood Warnings and High Surf Advisories will continue to be in effect. Residents in the area should be aware of the situation, and should be prepared to evacuate if need be.
Evidently this isn't the first time this has happened. A nearby home collapsed in the ocean just three months prior, and the homeowner has had to continuously clean up that debris. The beach near these homes has been closed off since, to protect beachgoers from debris-related dangers.
Many nearby homes were built in the 1980s, and while that was over 30 years ago, it's safe to say this destruction is nothing short of premature.
Article continues below advertisement
What is being done about collapsing homes in Outer Banks?
In March 2022, after the first home collapsed into the Atlantic, the National Park Service (NPS) called in a meeting to identify any other homes in the area that could be at risk of crumbling to erosion, according to USA TODAY.
Cape Hatteras National Seashore has also created an emergency plan, for park service staff and volunteer teams to tend to homes that become victim to the receding shorelines.
Sandbags are also being put out to fend off the waves. However, it's believed that tactics like these, which effectively hold the islands in place artificially, could make the homes even more vulnerable to the waves.
Apparently private homes don't qualify for federal protection, as it's only approved for infrastructure, public safety, and public transportation. But more drastic measures need to be taken on a government level to address this problem, as it will only get worse with time.