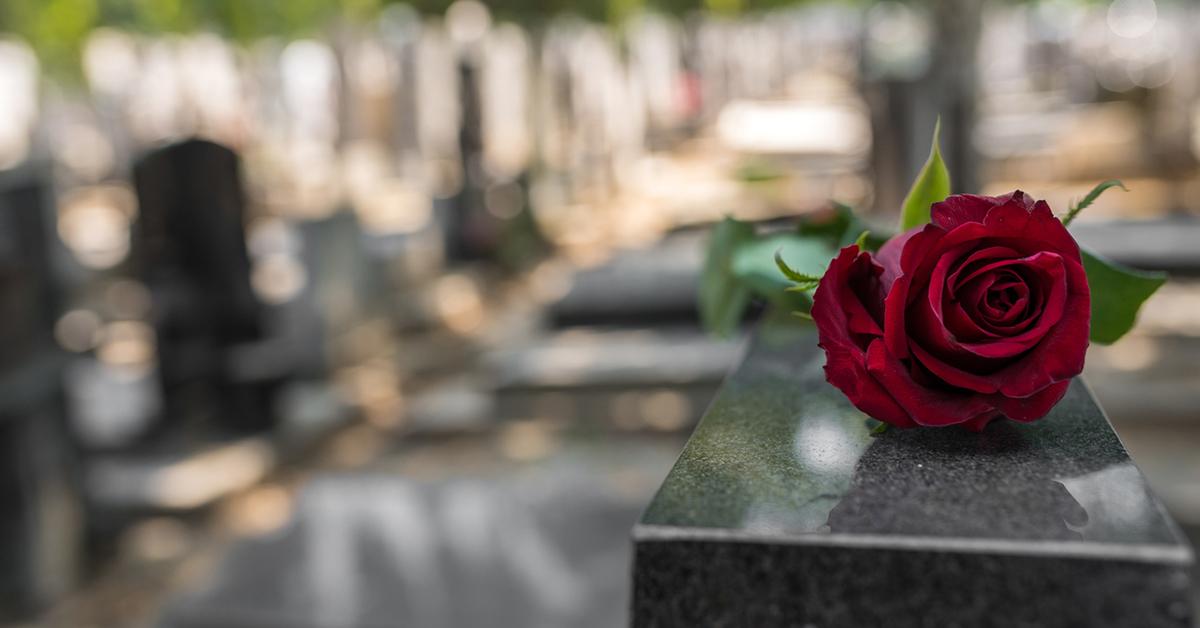 Everything to Know About Organic Burial Pods
It's a pretty sad fact but not even dying is sustainable. Well, sure, if our bodies died and decomposed naturally, then yes, our bodies would become the Earth and biodegrade with the help of natural elements, animals, and insects. But in today's established society, dead bodies biodegrading on their own accord just isn't feasible. That's why death practices like burying and cremation have become popular. But people are wondering if there's a better way — a way that's zero-waste and sustainable.
Article continues below advertisement
When Riverdale and Beverly Hills, 90210 star Luke Perry unexpectedly died in 2019, his death made headlines for many reasons, one of which was the zero-waste way he chose to be buried. According to his daughter, Sophie Perry, the 52-year-old was buried in an "eco-friendly mushroom suit" that allowed his decaying body to become a part of nature.
"Now, mushrooms hold an entirely new meaning for me," Sophie wrote on Instagram. "Any explanation I give will not do justice to the genius that is the mushroom burial suit, but it is essentially an eco-friendly burial option via mushrooms… They are truly a beautiful thing for this beautiful planet, and I want to share it with all of you."
Article continues below advertisement
Eco-friendly mushroom suits aren't the only way a person can have a zero-waste burial, but they certainly are a viable option. Interested in learning more about the various organic burial pod options?
Keep reading to learn more about zero-waste burials!
Article continues below advertisement