Everything to Know About Organic Burial Pods
Learn about organic burial pods — an eco-friendly alternative to a traditional burial.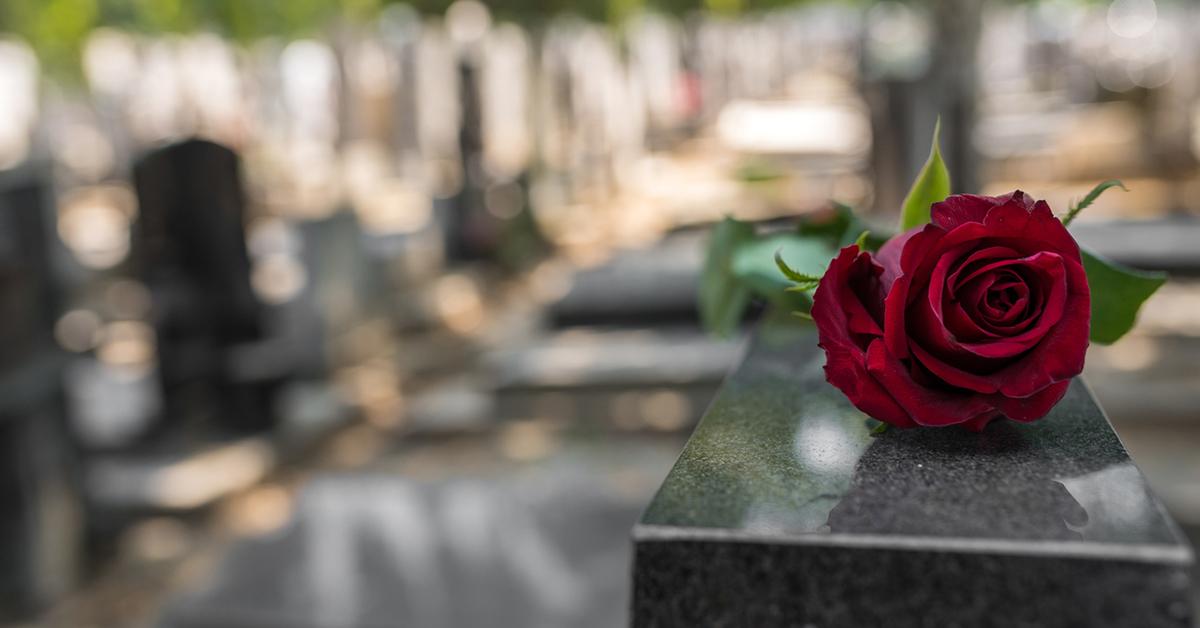 It's a pretty sad fact but not even dying is sustainable. Well, sure, if our bodies died and decomposed naturally, then yes, our bodies would become the Earth and biodegrade with the help of natural elements, animals, and insects. But in today's established society, dead bodies biodegrading on their own accord just isn't feasible. That's why death practices like burying and cremation have become popular. But people are wondering if there's a better way — a way that's zero-waste and sustainable.
Article continues below advertisement
When Riverdale and Beverly Hills, 90210 star Luke Perry unexpectedly died in 2019, his death made headlines for many reasons, one of which was the zero-waste way he chose to be buried. According to his daughter, Sophie Perry, the 52-year-old was buried in an "eco-friendly mushroom suit" that allowed his decaying body to become a part of nature.
"Now, mushrooms hold an entirely new meaning for me," Sophie wrote on Instagram. "Any explanation I give will not do justice to the genius that is the mushroom burial suit, but it is essentially an eco-friendly burial option via mushrooms… They are truly a beautiful thing for this beautiful planet, and I want to share it with all of you."
Article continues below advertisement
Eco-friendly mushroom suits aren't the only way a person can have a zero-waste burial, but they certainly are a viable option. Interested in learning more about the various organic burial pod options?
Keep reading to learn more about zero-waste burials!
Article continues below advertisement
Are Organic Burial Pods Real?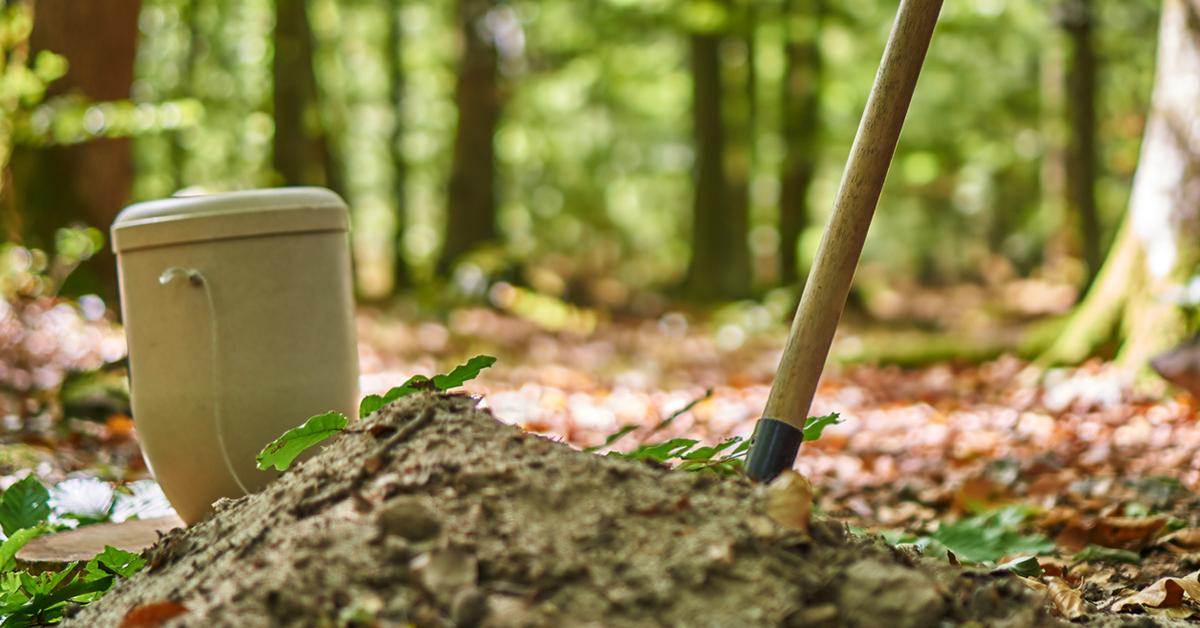 Organic burial pods are now real. There has been some speculation as to whether or not organic burial pods were in the conceptual stages or if they were actually commercially available when they first went viral. As of 2020, it is possible to buy different brands of organic burial pods and other various zero-waste burial options.
Additionally, the Coeio — the mushroom suit that Luke Perry was buried in — is also commercially available.
What Is an Organic Burial Pod?
According to CNN, an organic burial pod is a biodegradable burial pod that a dead body goes inside of; the pod then works with nature to turn the decaying body into a tree.
One of the main organic burial pod brands is Capsula Mundi, which translates to "world's capsule" in Latin. The brainchild of Italian designers Raoul Bretzel and Anna Citelli, the Capsula Mundi is a capsule made of biodegradable plastic that's shaped like an egg. It's organic and can be used for either bodies or cremated ashes.
Article continues below advertisement
Here's how it works: The biodegradable plastic shell is buried with a body or ashes inside of it. Once buried, it breaks down; the remains inside give the surrounding soil nutrients, and a sapling planted above the body begins to take root.
Article continues below advertisement
Also on the market is Bio Urn, the world's first biodegradable urn that's also customizable. You can pick your seed — maple, beech, gingko, ash, or pine — and then fill the lower capsule with ashes. Mix with the upper capsule and plant it. As the tree grows, the biodegradable capsule becomes part of the earth and you end up with a beautiful tree.
Are Organic Burial Pods Legal in the US?
It is legal to use organic burial pods — also known as a natural burial — in the United States. However, different states have different legislation and requirements for natural burials. According to Coeio, you must look into local zoning laws before burying on private land and/or making a home cemetery. It's also legally required in some states to have a funeral director organize certain parts of the burial.
Article continues below advertisement
According to US-Funerals.com, several Green Burial Sites exist throughout the U.S. Certified Green Burial Sites exist in Alabama, California, Colorado, Connecticut, Florida, Georgia, Hawaii, Idaho, Illinois, Indiana, Maine, Maryland, Massachusetts, Michigan, Minnesota, Missouri, New Hampshire, New Jersey, New Mexico, New York, North Carolina, Ohio, Oklahoma, Oregon, Pennsylvania, South Carolina, South Dakota, Tennessee, Texas, Utah, Virginia, Washington, Washington, D.C., and Wisconsin.
How Much Are Organic Burial Pods?
Article continues below advertisement
Why Is Traditional Burying Wasteful?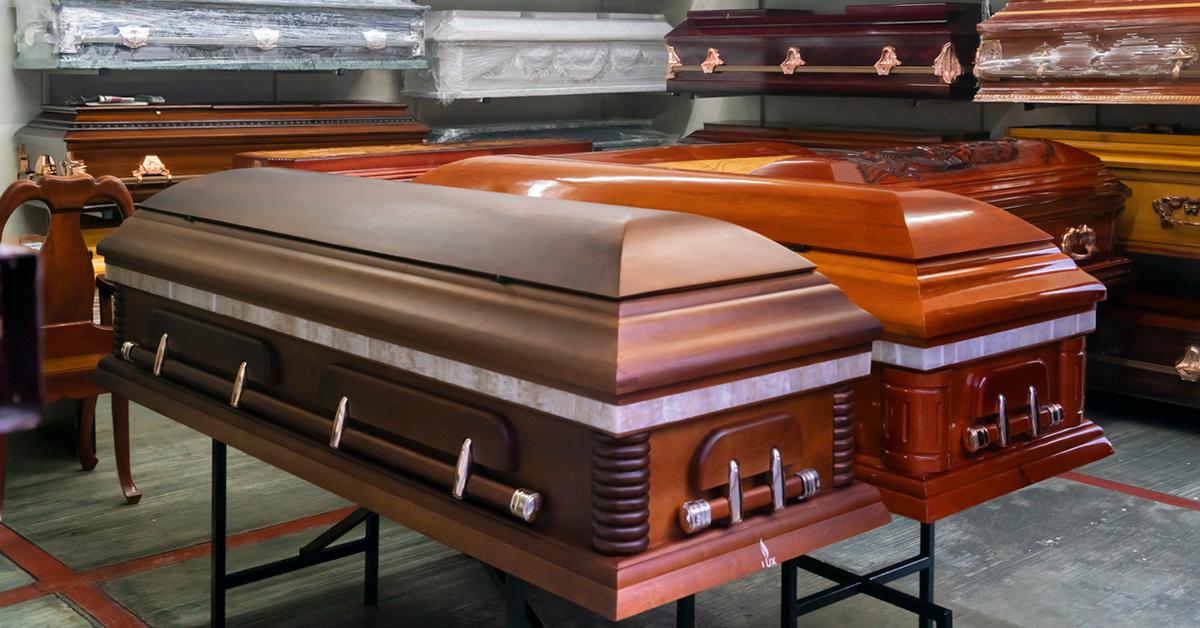 Even when you die, you apparently can continue to affect the planet with your carbon footprint. Burying someone most commonly requires a coffin, which are typically made of metals and other synthetic fabrics.
"A lot of energy also goes into producing these materials, which are used for a very short time and then buried. They're not going to break down very fast," Jennifer DeBruyen, an Associate Professor of Biosystems Engineering and Soil Science at the University of Tennessee, told CNN.
Article continues below advertisement
The casket materials aren't the only thing causing harm to the environment. Toxic chemicals actually leach out from the embalmed body — formaldehyde, phenol, methanol, and glycerin. The burial and cremation processes also leach a lot of toxins, according to Business Insider. These chemicals leach into the air, soil, and surrounding environment; not only can they harm cemetery or funeral workers, but they can also negatively impact the environment. Though cremations generally impact our environments less than burials, the process of cremation releases carbon monoxide, fine soot, sulfur dioxide, heavy metals, and mercury emissions from dental fillings into the air, Business Insider reports.
Can a Body Be Buried Without a Casket?
Being buried without a casket is referred to as a natural burial. According to Northwood Casket, there are no laws that specifically prohibit natural burials, so a body can be buried without a casket, in a shroud, or directly in the ground. That being said, different states have different relevant legislation regarding natural or green burials, and only 33 states have designated Green Burial Sites.
If you're planning on burying on private land or establishing a home as a cemetery, you'll have to consult your local zoning regulations beforehand.