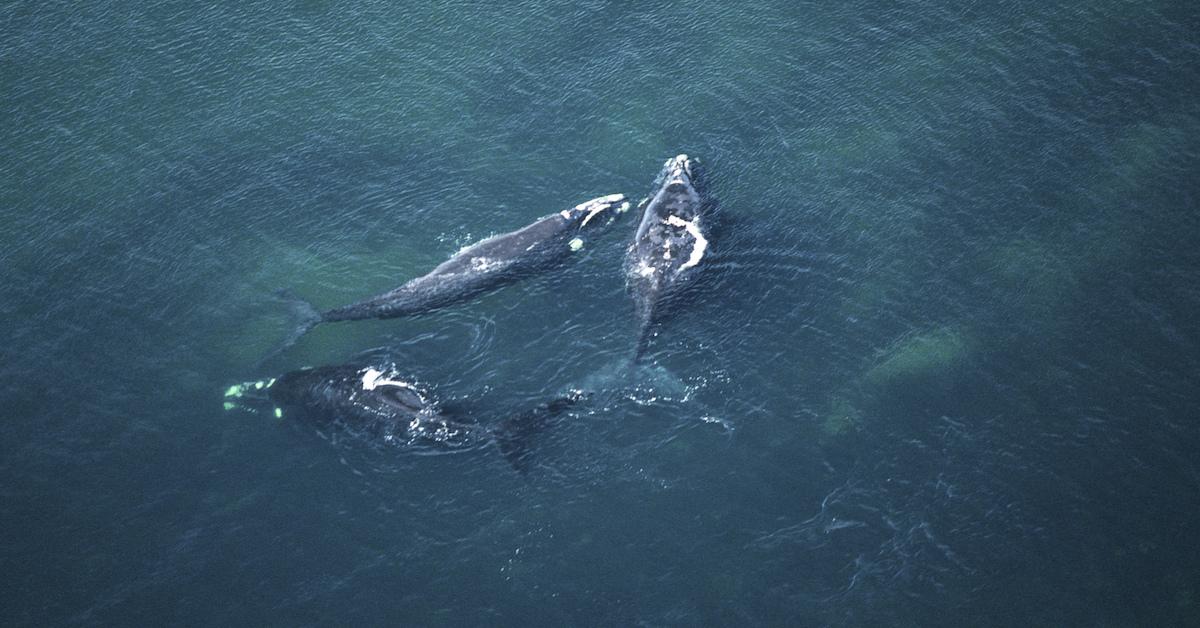 Endangered Whale Species Welcomed a Record 18 Calves This Season
The population of the endangered North Atlantic right whale may just be on the up and up. This calving season has been the most successful for the species since 2013, with 18 newborn North Atlantic right whales spotted in waters off the East Coast as of mid-March 2021, local news outlet Maine Public reported.
Article continues below advertisement
Keep reading to learn all about this exciting calving season, and why the North Atlantic right whale has been at risk of going extinct for centuries.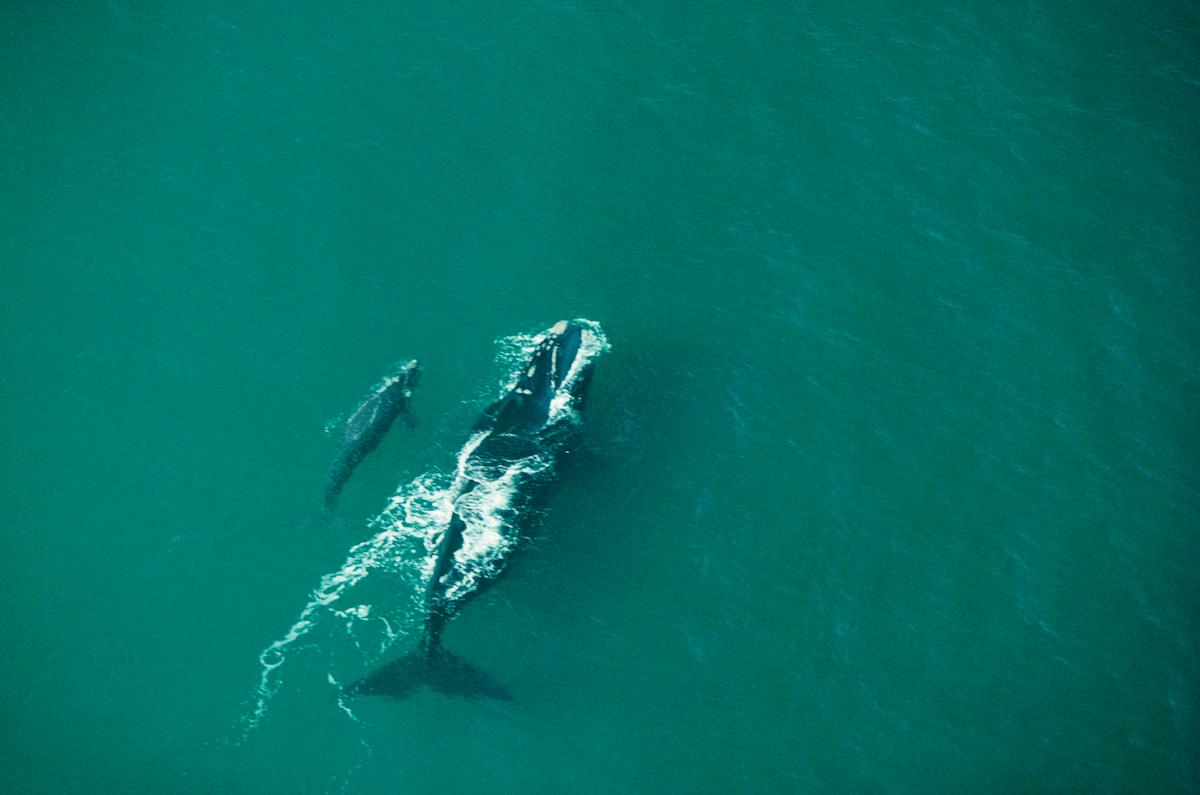 Article continues below advertisement
Endangered North Atlantic right whale populations are finally growing.
According to the Marine Mammal Commission (MMC), there are currently between 350 and 400 North Atlantic right whales in the wild. Since November 2020, a whopping 18 have been born — and there's still about a month to go in calving season, so there could be even more births over the next few weeks.
As New England Aquarium senior scientist Philip Hamilton told Maine Public, there are a few explanations for the recent boom. For one thing, around a decade ago, about 10 female whales were born, and they are now at childbearing age; Hamilton also surmises that the North Atlantic right whale may be "finally adapting to a very different feeding regime."
Article continues below advertisement
Additionally, the species, which usually sticks to Atlantic coastal waters, has been migrating slightly to southern New England waters over the past two years, as per a press release from the New England Aquarium.
"The right whale population has experienced substantial shifts in distribution in the past decade," said Orla O'Brien, an assistant scientist at the New England Aquarium. "The increased use of this habitat by right whales is just part of the bigger story, and these sightings help put that together."
Earlier this month, the aquarium had a rare sighting: a mother North Atlantic right whale and her calf south of Martha's Vineyard. It was the first mother-calf sighting of the species in the area in two years. The team was able to identify the mother and her newborn, and it turns out this calf was actually one of the mother's five babies.
Article continues below advertisement
The North Atlantic right whale population has been struggling for a while.
The North Atlantic right whale is endangered for many reasons. According to the MMC, there is evidence of Norse whalers hunting the species way back in the 9th century. By the 1890s, commercial whalers had hunted North Atlantic right whales so much that they were nearly extinct.
In 1935, an international ban on hunting right whales (of all varieties) went into effect, which helped the population slowly start to rebound. However, the species has remained endangered since then, mostly due to human-caused events such as ship strikes and fishing gear entanglements (which catches whales all too often, causing them injuries or death), MMC added.
Article continues below advertisement
Another major threat to these whales is the climate crisis. As explained by NOAA Fisheries, the changing climate in North Atlantic waters has harmed right whale reproductive rates, made them more vulnerable to vessel strikes and fishing gear entanglements, caused new distribution patterns, and reduced food supply — all of which has forced right whales to adapt.
To help further boost the population of the endangered right whales, more efforts need to be made to reduce the climate crisis as a whole, reduce ship strikes, and most importantly, to reduce the harm of the fishing industry in North Atlantic waters.