Hundreds of YouTubers Just Planted 5.6 Million Trees to Fight the Climate Crisis
MrBeast and hundreds of other YouTubers are raising money to plant 20 million trees to help fight the climate crisis.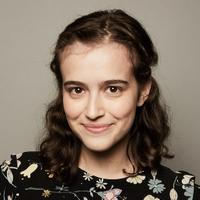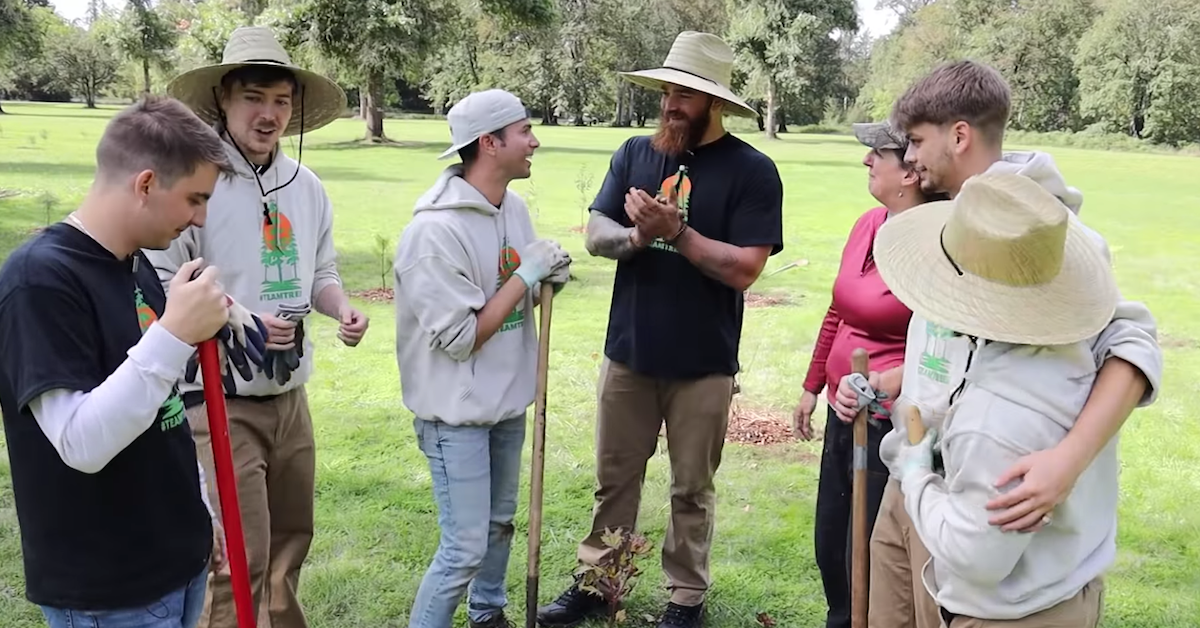 Article continues below advertisement
In the video, titled "Planting 20,000,000 Trees, My Biggest Project Ever!" Jimmy "MrBeast" Donaldson explains that when he hit 20 million YouTube subscribers earlier this year, his subscribers began spamming him all over the internet to plant 20 million trees. So, for the past few months, MrBeast, some of his fellow YouTuber friends, volunteers in Oregon, and the Arbor Day Foundation have been working together to make that reforestation happen.
Article continues below advertisement
As detailed in the YouTube video, MrBeast organized a tree-planting day on a local field, where he and a group of volunteers planted about 2,000 trees together. But to get that number up to 20 million, MrBeast partnered with the Arbor Day Foundation, calling the project #TeamTrees. For every dollar donated to #TeamTrees, the Arbor Day Foundation will plant one tree, each of which will provide oxygen and sequester carbon dioxide. MrBeast has donated $100,000 of his own money to the cause.
As of Monday, Oct. 28, #TeamTrees has raised enough money to plant more than 5.6 million trees, according to the project's website. Their goal is to raise the money to plant all 20 million trees by Jan. 1, 2020, meaning there are about two months to go.
Article continues below advertisement
Not only are the YouTubers planting trees and telling their followers to donate, but they're also educating followers on how trees work to fight the climate crisis. For example, MrBeast's friend Mark Rober put out a YouTube video announcing #TeamTrees. In the video, there's an entertaining portion where Rober (who is a former NASA engineer) explains how trees sequester CO2; he shows how the company DroneSeed is using drones to plant trees from the sky; and he even explains how climate change has gotten to the point that it has due to human activity.
Article continues below advertisement
There are a slew of other popular YouTubers on board, including the Try Guys, the Slow Mo Guys, PewDiePie, and SmarterEveryDay. Already, hundreds of YouTubers have made videos about the project, according to The Verge. In the videos, they're all encouraging other online creators to create videos of their own, in hopes that it will inspire more people to spread the word and donate money to the cause.
While trees are effective at absorbing CO2 from the atmosphere, they are not a cure-all for the climate crisis — especially if they are not maintained properly. For that reason, the Arbor Day Foundation is using some of the #TeamTrees money to care for the trees and make sure they grow tall and strong.
Article continues below advertisement
"We're just not planting and walking away," Arbor Day Foundation director of public relations Danny Cohn told The Verge, adding that the foundation only works with responsible tree-planting partners who have plans to maintain the trees, and only plant native species. "That's the first thing: right tree, right place," Cohn told The Verge. "People are very concerned about invasive species, and we are very concerned about that as well."
Besides donating to #TeamTrees, you can also get involved by making a YouTube video of your own, and by leaving comments on your favorite YouTuber's videos asking them to join #TeamTrees.