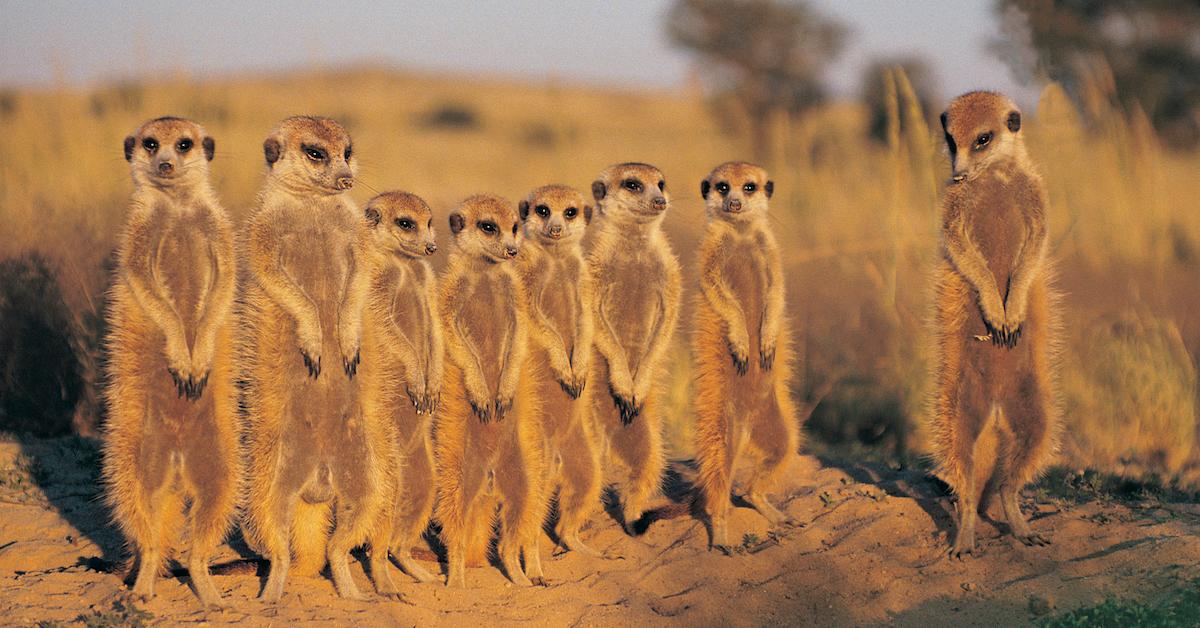 'Meerkat Manor' Is Coming Back — How to Watch
From 2005 to 2008, the show Meerkat Manor gave us a glimpse into life in Africa's Kalahari Desert through the eyes of a family of meerkats. The charming nature reality series was an instant classic, and it ran for four seasons. There was even a movie called Meerkat Manor: The Story Begins.
Now, the Meerkat Manor reboot is set to drop on June 5, 2021. Read on to find out what you might be able to expect from these remarkable mongooses.
Article continues below advertisement