How Lorde Made Her 'Solar Power' Merch as Eco-Conscious as Possible (Exclusive)
Lorde's sustainable "Solar Power" merch was made by LA-based fashion company Everybody.World.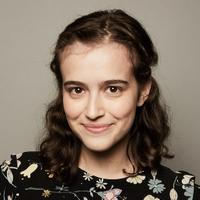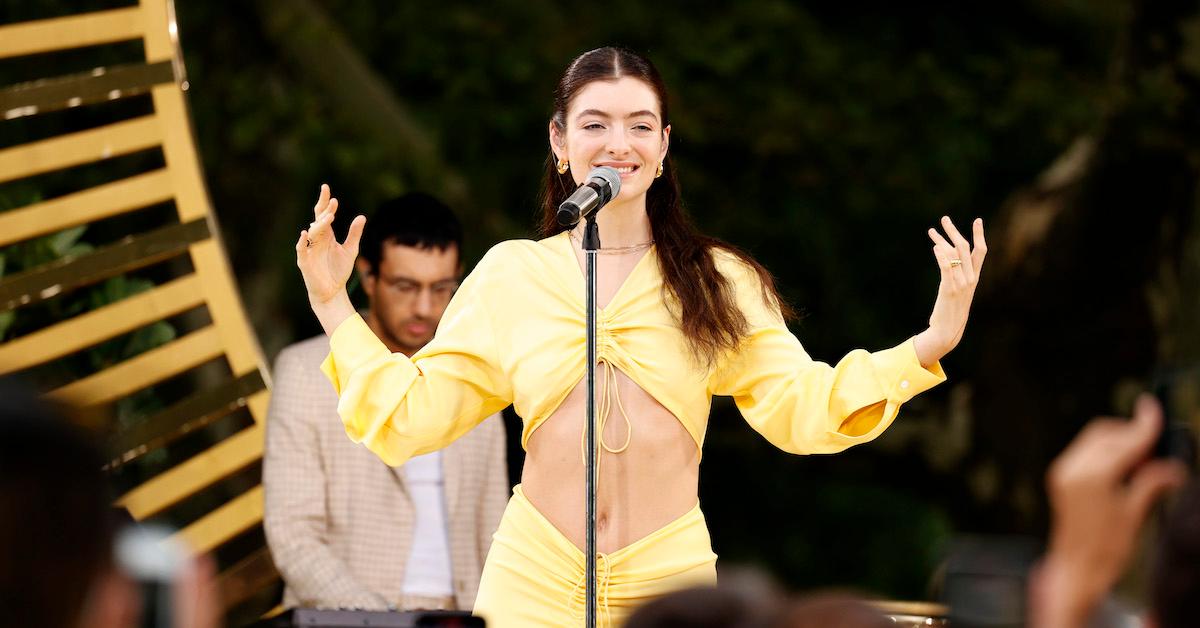 Lorde was inspired by nature and climate change when writing her third studio album, "Solar Power" — so it's only fitting that the pop star eschewed the typical plastic CDs and cheaply-made fast fashion merch that most major musicians sell to promote their albums.
Instead, Lorde worked with an eco-conscious fashion company to create her "Solar Power" shirts and sweatshirts. To learn more about Lorde's sustainable "Solar Power" merch, Green Matters recently caught up with Carolina Crespo, Co-Founder and Managing Director of Everybody.World, the company that produced Lorde's "trashy" garments.
Article continues below advertisement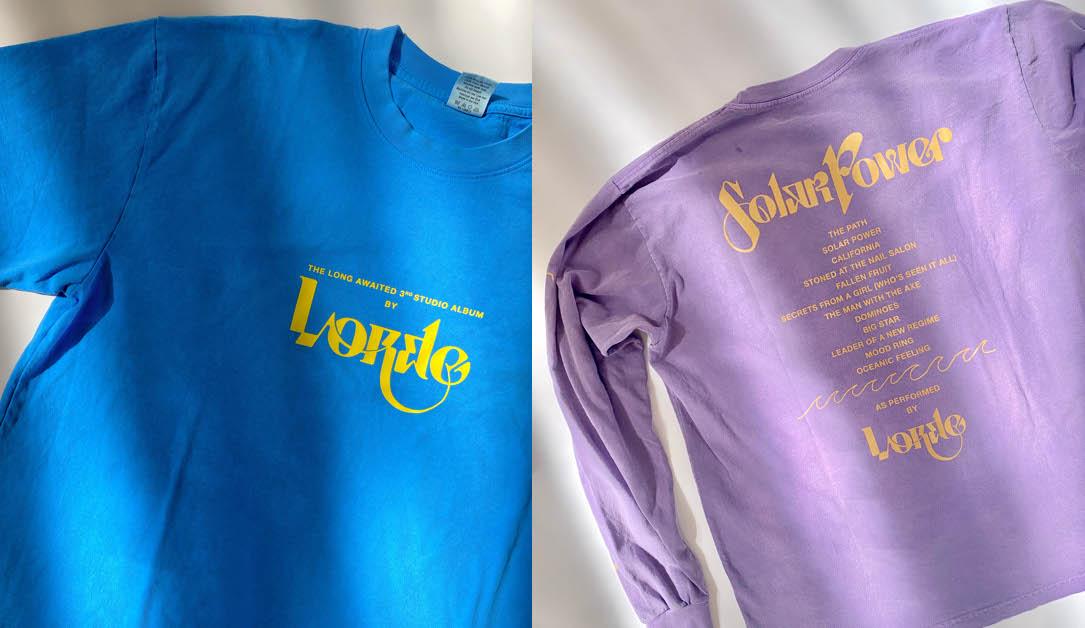 Lorde's 'Solar Power' merch is made with sustainable, recycled cotton.
"For 'Solar Power,' Lorde wanted ethically-minded and environmentally-conscious merch and was specifically interested in our Trash Collection to offer fans gender-neutral pieces responsibly made from 100 percent recycled cotton," Crespo tells Green Matters exclusively via email.
Article continues below advertisement
"The music merch industry can be very old fashioned, but not Lorde!" Crespo continues. "We're thrilled to work with an artist who gets that eco, ethical, enjoyable is the future of merch and be able to bring her ideas to life.
"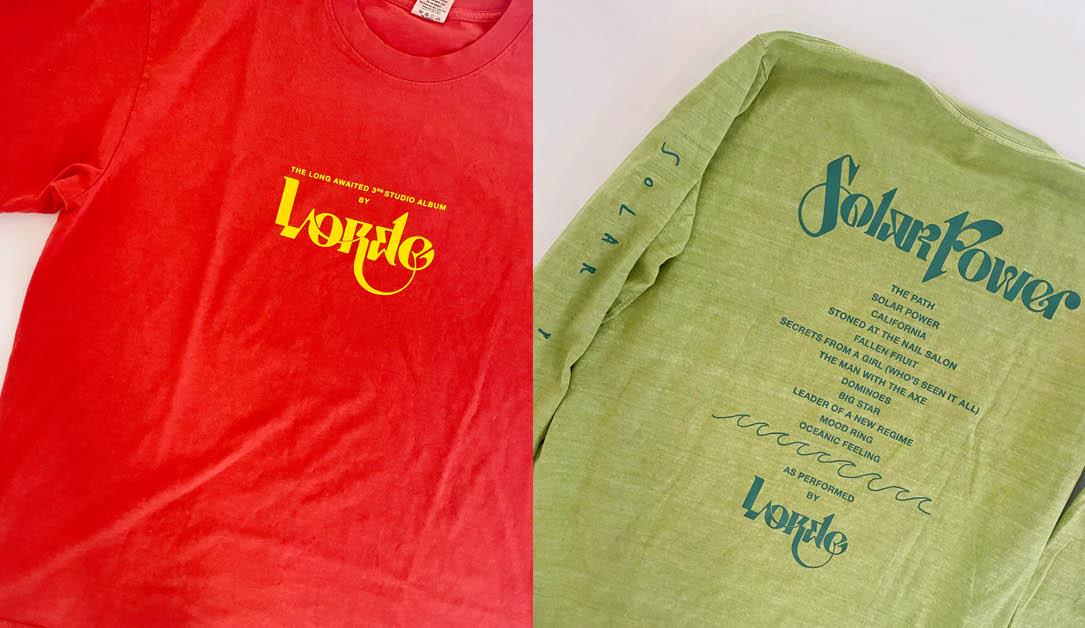 Article continues below advertisement
Everybody.World's Trash Collection features cotton jersey and fleece clothing made from 100 percent U.S.-grown cotton manufacturing waste (including cotton fibers, soil, and even small pieces of the cotton plant). The company reclaims and recycles all those materials into new cotton yarn, and then into fabric, without any synthetic or chemical additives.
The garments are dyed after they are sewn, to help reduce dye waste. Everybody.World makes all Trash Collection pieces in Los Angeles (which reduces the shipping footprint — for U.S. customers, at least), and they are completely biodegradable, with the exception of the label.
"It's an entirely new way to approach sustainability in apparel and the whole process takes place in North America, starting with the farms where the cotton is grown," Crespo adds.
Article continues below advertisement
Lorde's online merch store features T-shirts ($45 USD), long sleeve shirts ($55), and hoodies ($125-$145) as part of the Trash Collection. Additionally, Lorde is selling accessories including bucket hats, reusable water bottles, cloth totes, lighters, and ashtrays, but she has not shared the origin of these items.
"I know the prices for these garments are a little higher than what you're used to for my merch," Lorde wrote in a message to her fans, displayed on the product pages on her website for each of her Everybody. World Trash Collection pieces. "Your garment is a bit better for the planet than most 'new' stuff, and that's what you're paying extra for. Tight. Thanks for understanding!"
Article continues below advertisement
Lorde isn't selling 'Solar Power' CDs.
If you want to listen to "Solar Power" — and you should, it's an incredible album — you'll need to either download it digitally, or purchase a collectible record (though a few fans have posted TikToks complaining that their "Solar Power" vinyl arrived melted and therefore unplayable).
Article continues below advertisement
Instead of selling CDs, Lorde is selling "Solar Power" music boxes. "I decided early on in the process of making this album that I also wanted to create an environmentally kind, forward-thinking alternative to the CD," she wrote on her website. It's a plastic-free box, about the size of a CD, that comes with "loads of extra visual content, handwritten notes, exclusive photos, and a download card" for the album.
Article continues below advertisement
With streaming and digital downloads having taken over the industry, Lorde is potentially saving a lot of CDs that her diehard fans may have bought and eventually sent to landfill. After all, CDs are kind of the new cassette tapes — they're mostly decorative at this point.