Kristen Bell and Dax Shepard Announce Hello Bello, Their Affordable and Plant-Based Baby Care Company
Kristen Bell and Dax Shepard's Hello Bello has a goal of making healthy baby care products more accessible.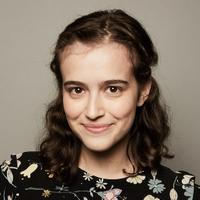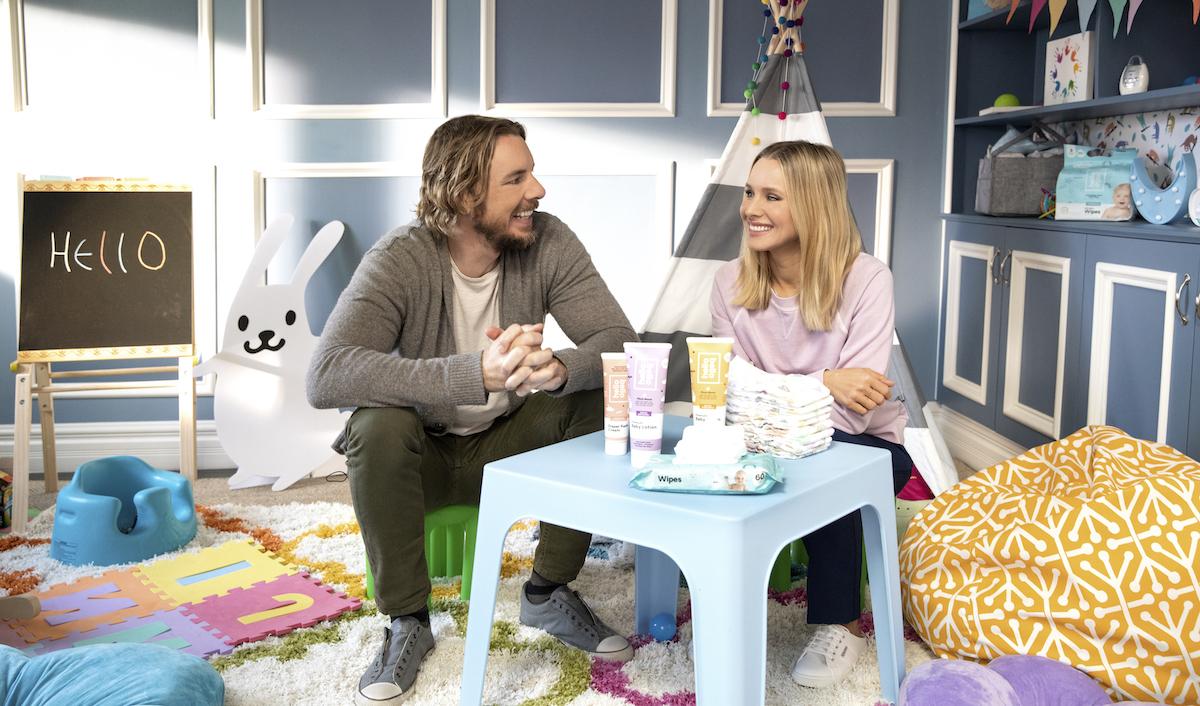 In case you didn't already love altruistic Hollywood power couple Kristen Bell and Dax Shepard enough, the pair is now doing even more for the greater good. The two just launched Hello Bello, a line of affordable plant-based baby care products, created with the goal of making healthy baby items more accessible. The entire product range is available for purchase in select Walmarts across the U.S. as of Monday, Feb. 26.
Article continues below advertisement
As longtime vegetarian Bell declared in an Instagram video announcing the new company, Hello Bello is "premium baby care products at non-premium prices." Hello Bello's products include shampoo, bubble bath, sunscreen, baby wipes, baby lotion, and more. Hygiene products range in price from $1.88 for hand sanitizer to $12.88 for laundry detergent, and boxes of diapers vary in price, depending on what sort of bundle you choose.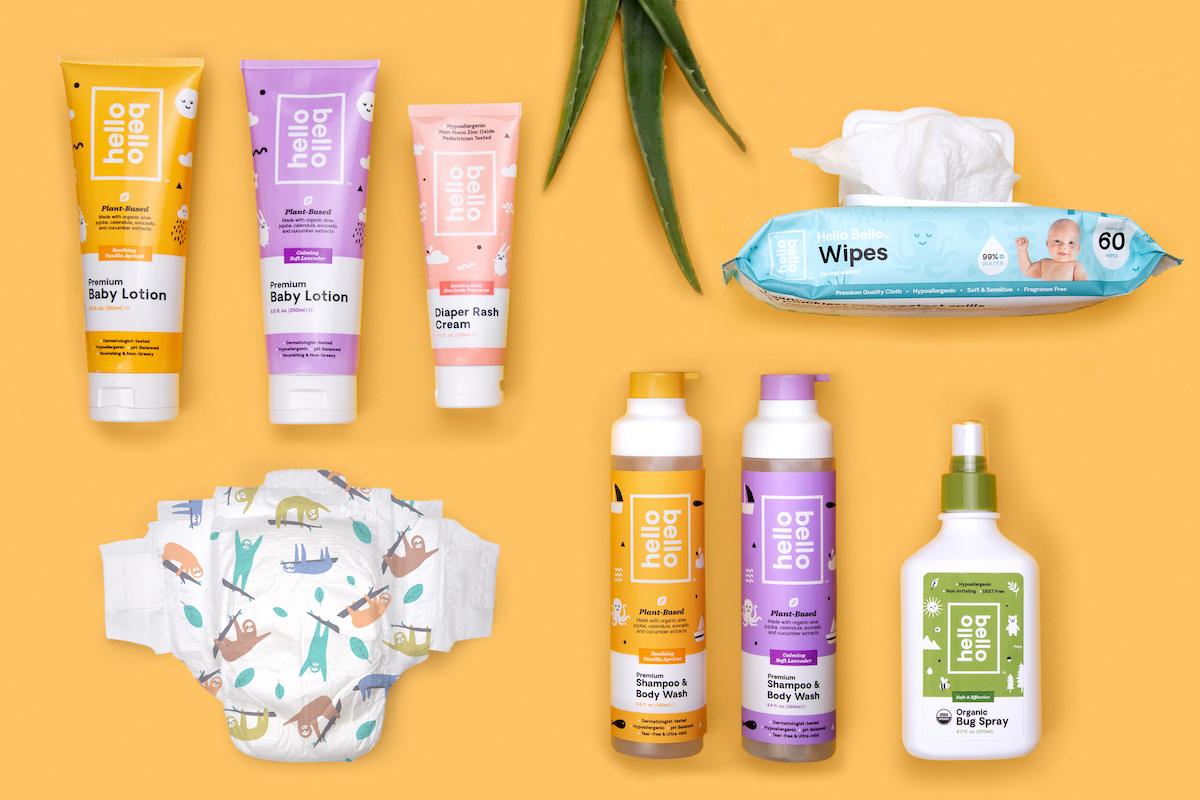 Article continues below advertisement
Everything in the line is is plant-based, vegan, cruelty-free (though not certified), and mostly non-GMO and organic. As explained on Hello Bello's FAQ page, the brand uses "as many organic ingredients as we can without driving up the final cost of the products we make." For transparency, each product page includes full ingredient lists and descriptions of each ingredient, as well as denotations for which ingredients are organic.
"We know we're not perfect (c'mon, who is?), but we try really, really, really, really hard to create better products for our babies," reads the website's about page. Even though pretty much all of Hello Bello's products are packaged in plastic (a very affordable resource that Mother Earth is not a fan of), the company did work to reduce its impact in a few spots while still keeping the price point low. For example, each product is free of chemicals known to be harmful like sulfates, synthetic fragrance, phthalates, and parabens, as well as common allergens; the products are primarily made of plant-derived ingredients as opposed to petroleum-based ingredients; and the laundry detergent bottle is made up of 50 sugarcane resin and 50 percent plastic.
Article continues below advertisement
Bell and Shepard share two daughters: Lincoln, almost 6, and Delta, 4. "We know parenting is hard enough as it is," Dax Shepard said in a statement shared on PR Newswire. "Parents shouldn't have to choose between what's good for their baby and good for their budget." By selling Hello Bello products at an affordable price point and in a store as widespread as Walmart, plant-based and safe baby care becomes more accessible to more people.
Article continues below advertisement
Bell agrees, adding how excited she is that Hello Bello's mostly-natural products are good for the earth. "As a mom of two, I know how beautifully messy parenthood can be, and that's why we created Hello Bello — a line of premium, super-effective baby care products to take care of your kids from head-to-butt-to-toe," Bell said in a statement. "Our products are fresh and fun. More importantly, we use plant-based ingredients and organic botanicals that are better for our kids and better for our world."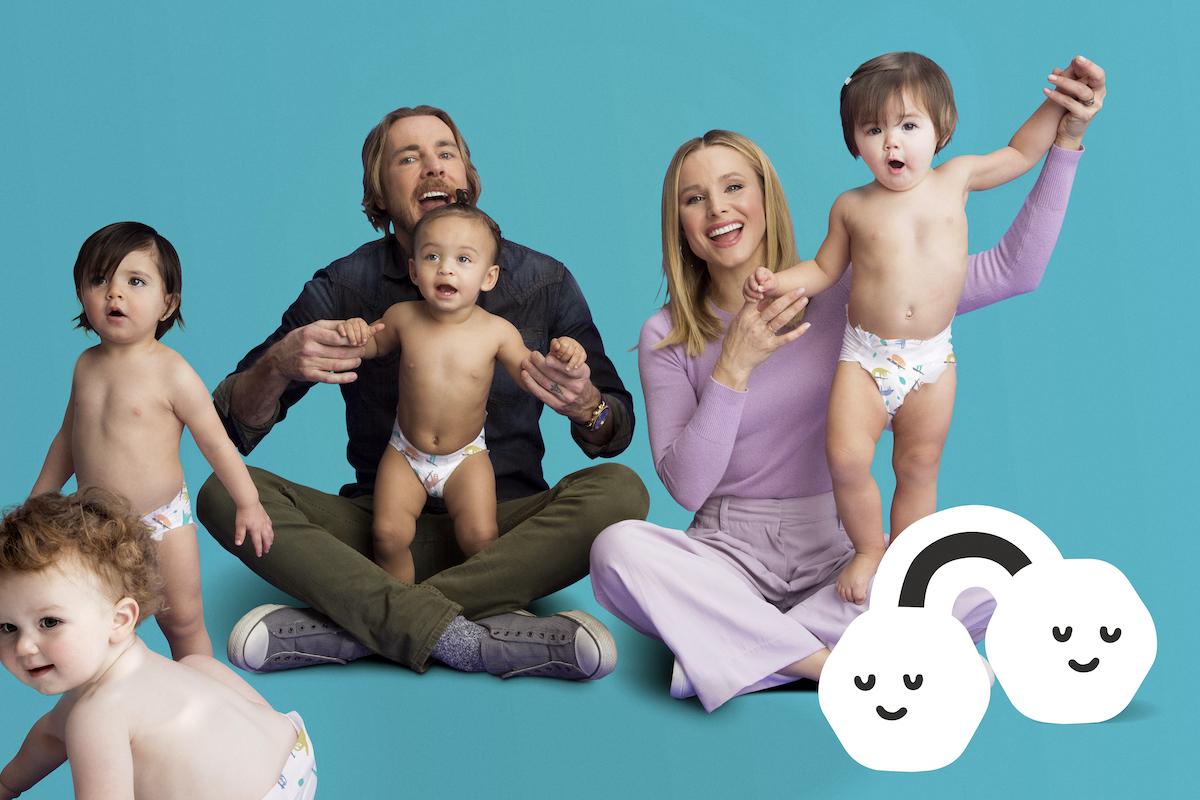 Article continues below advertisement
Bell and Shepard partnered with creative company Brains on Fire to design and market Hello Bello's products. As explained on Instagram, Brains on Fire worked hard with the couple to make Hello Bello an "authentic extension of Kristen and Dax themselves: equal parts silly and sincere" — and considering how cute the product packaging and diapers look, they definitely succeeded.
Hello Bello products are available for purchase on HelloBello.com, on Walmart.com, and in Walmarts nationwide. Hopefully as the demand for healthy and eco-friendly personal care products continues to grow, they will become even more accessible.