Bill Proposes Warning Labels for Kids' Cosmetics That Might Contain Asbestos
A new bill has come out proposing that all kids' cosmetics should have a label stating that the item may contain asbestos.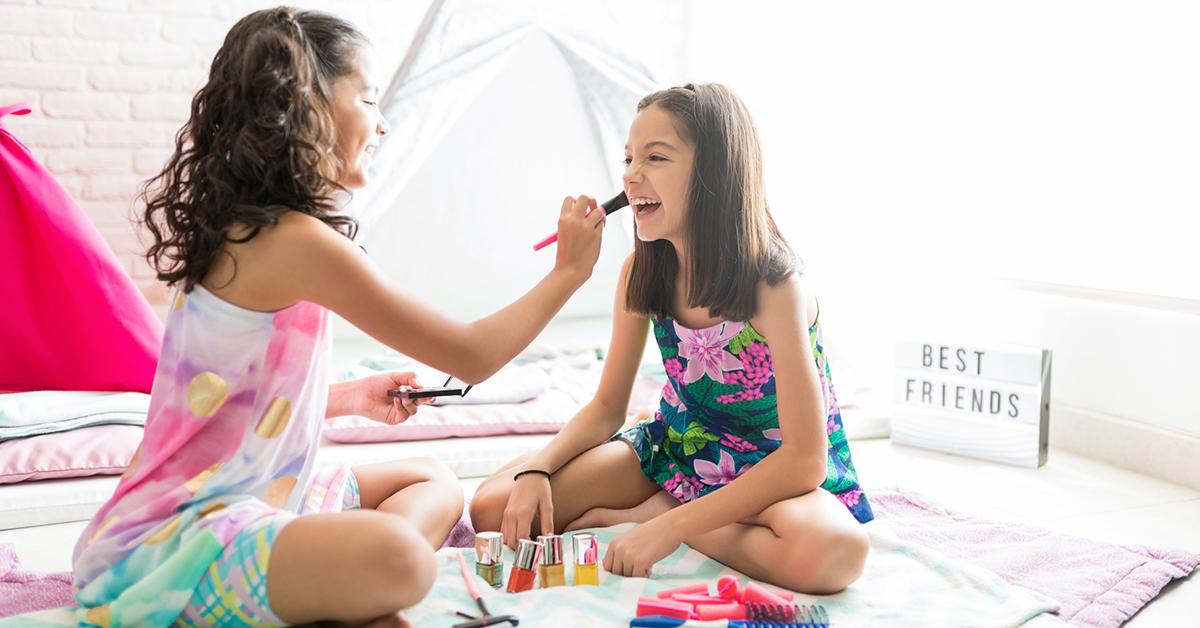 In the wake of the Food and Drug Administration finding dangerous levels of asbestos in cosmetic products marketed to children, new legislation has proposed warning labels on products that might contain the known carcinogen. Rep. Debbie Dingell of Michigan introduced the bill and has the support of Rep. Jan Schakowsky (D-Ill.), who serves as co-sponsor.
Article continues below advertisement
Claire's is a nationwide retailer popular in malls for its accessories, jewelry, and toys marketed toward young girls, tweens, and teenagers. In store's beauty section, they sell everything from avocado lip gloss to prom-themed shadow palettes.
This all started when an FDA report found high levels of asbestos, a cancer-causing compound, in children's cosmetics sold at Claire's. The products causing a stir included Claire's Eye Shadows, Compact Powders, and the Claire's Contour Palette. Each of these affected cosmetic products contained talc; also known as talcum powder, talc is a mineral that helps eliminate excess fluid in the lungs by cutting off the gap where fluid collects.
Article continues below advertisement
After the report came out, the FDA issued a safety alert to parents and consumers. In 2017, Claire's announced it was recalling several products after they tested positive for asbestos. Since then, Claire's has refuted claims of recurring asbestos. But it seems asbestos is still an issue for Claire's as long as they continue to use talc in their products' ingredients.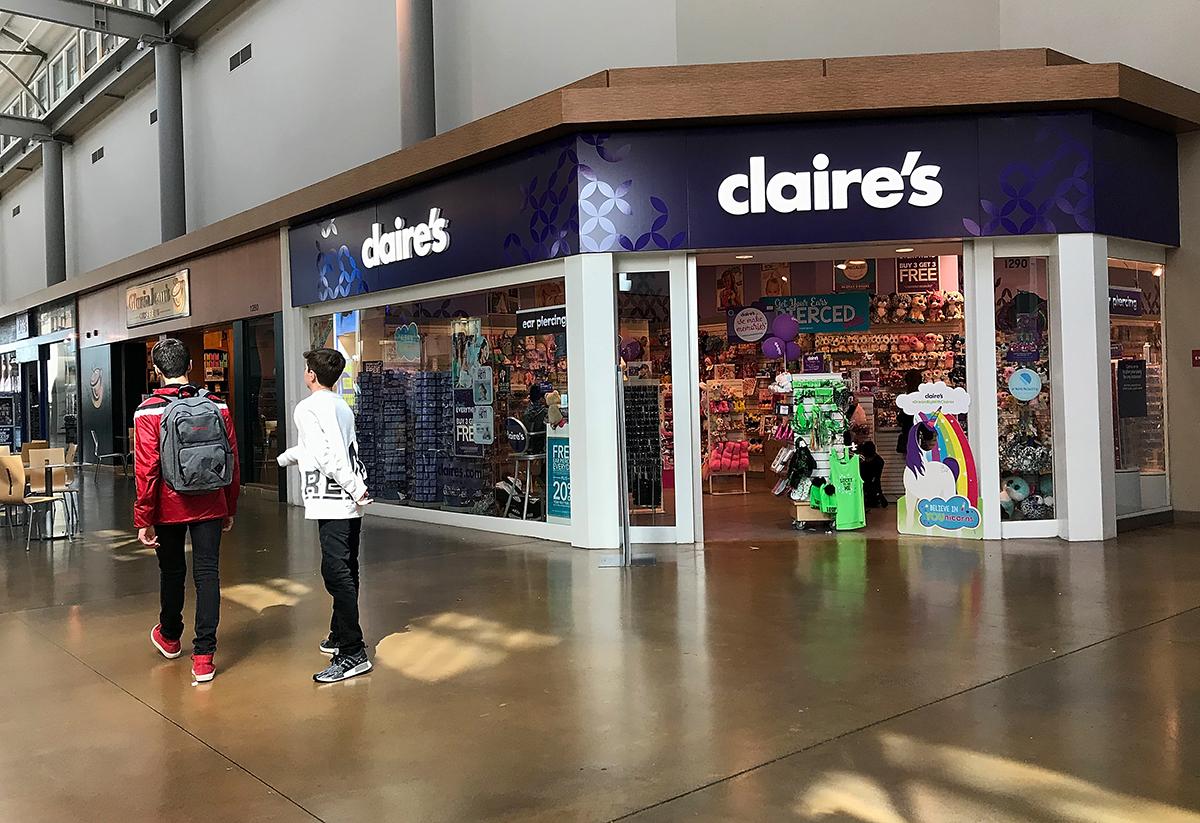 Article continues below advertisement
"It is hard to believe that decades after the threats of asbestos have been conclusively established, it is still putting people, especially young children, at risk," said Linda Reinstein, president and CEO of the Asbestos Disease Awareness Organization. "Rep. Dingell's bill should pass with unanimous support among her colleagues in Congress, and every parent should applaud her efforts to keep kids safe from something as lethal as asbestos."
The connection between asbestos and talc is simple; both are formed from the same "parent rock." Many talc deposits throughout the world are also full of asbestos fibers. Though asbestos isn't actually an "ingredient," per say, purposefully put into a product or found on the back of a makeup product's label, the presence of talc can organically induce the growth of asbestos.
Article continues below advertisement
Not surprisingly, the Environmental Working Group (EWG), has been vocal of its support of the asbestos warning legislation.
"Thousands of products with talc could contain asbestos," said Scott Faber, EWG's Senior Vice President for Government Affairs. "Because of the leadership of Rep. Dingell, consumers may soon know whether these products, widely used by American kids, are contaminated with a known carcinogen that is responsible for the deaths of hundreds of thousands of Americans."
Article continues below advertisement
According to the EWG Action Fund, asbestos accounts for 15,000 American deaths per year. It causes many risks to public health, like asbestosis, pleuritis, and chronic obstructive pulmonary disease (COPD), all ailments that cause difficulty breathing. Asbestos has also been linked to lung cancer, pleural mesothelioma, and peritoneal mesothelioma; mesothelioma is an incurable cancer.
Asbestos is particularly dangerous because its fibers are microscopic; it cannot be seen, smelled, or tasted and even when a person has suffered exposure, asbestos does not incite symptoms right away. After exposure by way of swallowing or inhaling asbestos, a person may not even know they were exposed. In many cases, diseases or ailments related to asbestos exposure can take up to 50 years to develop. Another reason why asbestos is so dangerous is that its fibers never dissolve; once in the body, they stay forever, causing inflammation and long-lasting genetic damage.
The proposed bill would make companies marketing cosmetics to children prove their products are asbestos-free. Should the company be unable or unwilling, a warning label is then required. The bill would also introduce new methods for testing cosmetics for asbestos.