Where SCOTUS Nominee Ketanji Brown Jackson Stands on Climate Issues
Where does Supreme Court nominee Judge Ketanji Brown Jackson stand on climate change issues?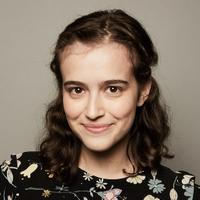 On Friday, Feb. 25, President Joe Biden announced that he is nominating Judge Ketanji Brown Jackson to the Supreme Court. A source told CNN that Judge Jackson accepted Biden's offer to replace Supreme Court Associate Justice Stephen Breyer, whom she once clerked for, on Thursday night, Feb. 24.
Article continues below advertisement
Now that the news is public, people across America are wondering about the justice-to-be's policies on a number of issues — for instance, where does Judge Ketanji Brown Jackson stand on climate change? Keep reading for some of the basics on Judge Jackson, as well as what we know about her stance on climate issues.
Article continues below advertisement
Who is Judge Ketanji Brown Jackson? She is set to become the first Black woman on the U.S. Supreme Court.
Judge Ketanji Brown Jackson currently serves in the U.S. Court of Appeals for the D.C. Circuit, and she has worked as a federal judge since 2013, as reported by Vox. She studied at Harvard University for both undergraduate and law school, graduating with a Juris Doctor degree; she also edited the Harvard Law Review and still serves on the Board of Overseers of Harvard University, among other committees and boards, as per her U.S. Court of Appeals bio.
When announcing his nomination, President Biden stated that Judge Jackson is "one of our nation's brightest legal minds and will be an exceptional Justice."
If confirmed, Judge Jackson will be the first Black woman on the Supreme Court. The Supreme Court will retain its 6-3 conservative majority, however, as both Judge Jackson and Judge Breyer are both liberal. That said, where does Judge Jackson stand on the issues?
Article continues below advertisement
Where does Ketanji Brown Jackson stand on climate change?
Dan Farber of Legal Planet, a website that analyzes energy and environmental laws and policies, recently investigated a few of Judge Jackson's "most interesting" environmental cases, noting that Judge Jackson has ruled on a number of them in the past. In some cases, she ruled in favor of the endangered species or the environment, while in others, she did not — though Farber argues that in those cases, she was truly, simply abiding by the law.
Article continues below advertisement
Farber declared that these cases "don't seem to reflect much of a passion for environmental protection, but we shouldn't put too much weight on these very fact-intensive disputes." And while he found that Judge Michelle Childs was seemingly the most "pro-environmental" candidate of the three he analyzed (the third was Judge Leondra Kruger), he stated that "the differences don't seem to be that dramatic," and concluded that "Any of these judges would be vastly better for the environment than any possible Republican appointee."
Various environmental groups approve of Ketanji Brown Jackson.
When Judge Jackson was confirmed to join the U.S. Court of Appeals for the D.C. Circuit in June 2021, environmental group the Sierra Club "celebrated" the decision, describing Judge Jackson as a "jurist who has devoted her career to pursuing equal justice under the law," as Sierra Club Democracy Program Director Courtney Hight stated at the time.
Article continues below advertisement
And in response to Biden's nomination of Judge Jackson this morning, nonprofit Environmental Defense Fund (EDF) stated that it "welcomes this historic Supreme Court nomination. The rule of law is essential to clean air, clean water, a safe climate — and is the bedrock of our democracy."
Environmental advocacy group NRDC also announced its support for Judge Jackson. "Judge Jackson is an inspired choice and a superbly qualified nominee," stated NRDC president and CEO Manish Bapna. "Judge Jackson is the right person, in the right moment. The Senate should move swiftly to confirm her."
Bapna added that while environmental cases do not often make it to the Supreme Court, the court is already scheduled to hear two important environmental cases this year.
Article continues below advertisement
Judge Jackson has been a frontrunner in the conversation for Judge Breyer's replacement for a while, and although she does not seem to be a staunch environmental advocate, she is clearly dedicated to upholding the law, fighting for justice, and protecting the environment when doing so aligns with the law. And while only three out of nine justices will represent liberal ideologies, Judge Jackson's nomination is certainly one of the most momentous in history.
Green Matters' new book, Green Living, is the perfect guide to living an eco-friendly lifestyle for people at every stage of the process. You can order Green Living here.