Kernza, The First Perennial Grain, Inches Closer to Low-Impact Commercialization With New Cereal
The Kernza grain is getting closer to commercialization, which could lower the environmental impact of cereal.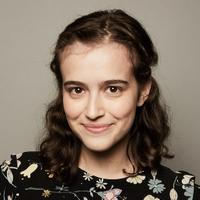 Trendy breakfasts like avocado toast and smoothie bowls could soon be pushed aside for something a little different: Kernza. For decades, researchers have been working on developing the grain, which they believe could have a much lower environmental impact than other grains used for cereal. Kernza has been making headlines as of late, because The Land Institute and General Mills recently rolled out the first test batch of Honey Toasted Kernza cereal. That said, here's everything you need to know about Kernza.
Article continues below advertisement
An organization called The Land Institute officially began breeding Kernza in 2003, back when it was known as intermediate wheatgrass. Since then, the organization has given intermediate wheatgrass a glow up with the much trendier name Kernza. What sets Kernza apart from other grains is that it's perennial, meaning it does not need to be reseeded and replanted every season, meaning it has less of an impact on the planet.
As NPR explained, most other grains must be reseeded every season — in contrast, Kernza has long roots (they often grow to about 10 feet long) that remain in the ground through the winter, and naturally rise through the earth come spring. The Land Institute says that Kernza is the first perennial grain ever, and the first new grain to be developed in more than 4,000 years.
Article continues below advertisement
"This is the vegetation that actually builds soil. It's what created the rich soils that feed us, across the breadbasket of the Midwest," Tim Crews, The Land Institute's director of research, told NPR. Lee DeHaan, the organization's lead scientist for Kernza domestication, also told NPR that Kernza is about one-fifth of the size of wheat — and its small size is why no one ever grew it as a crop in the past.
Article continues below advertisement
However, The Land Institute has a goal of increasing the crop's seed size to be about half the size of bread wheat's seed size within the next 10 years. Not to mention, the fact that Kernza is perennial means it will have a lower environmental impact than wheat, so if it is ever produced on a major scale, its low impact on the earth could offset its small size. Not to mention, perennial plants can help maintain soil health, retain clean water, sequester carbon, and improve habitats for wildlife, according to The Land Institute.
Several small companies and cafes are already using Kernza in their products, such as Patagonia Provisions' Long Root Ale, pasta brand Dumpling & Strand, and Cafe Gratitude in California. A few years back, organic food company Cascadian Farm, which is owned by cereal giant General Mills, partnered with The Land Institute to help make Kernza more commercial, according to a press release Cascadian Farm shared on PR Newswire.
Article continues below advertisement
As a result of that partnership, Cascadian Farm just rolled out a new product called Toasted Honey Kernza cereal, made with the new grain. Only about 6,000 boxes were produced, and you can get your hands on one by visiting the website DeeplyRootedForGood.com. A donation of $25 or more will get you a box of the cereal, while supplies last.
"Through our collaborative work with The Land Institute, we hope that a Kernza variety with yields similar to annual wheat will be developed," Maria Carolina Comings, Cascadian Farm's marketing director said in a statement. It's clear that The Land Institute and Cascadian Farm both have lofty goals for Kernza, and it will be exciting to see how the crop continues to grow, both literally and figuratively.