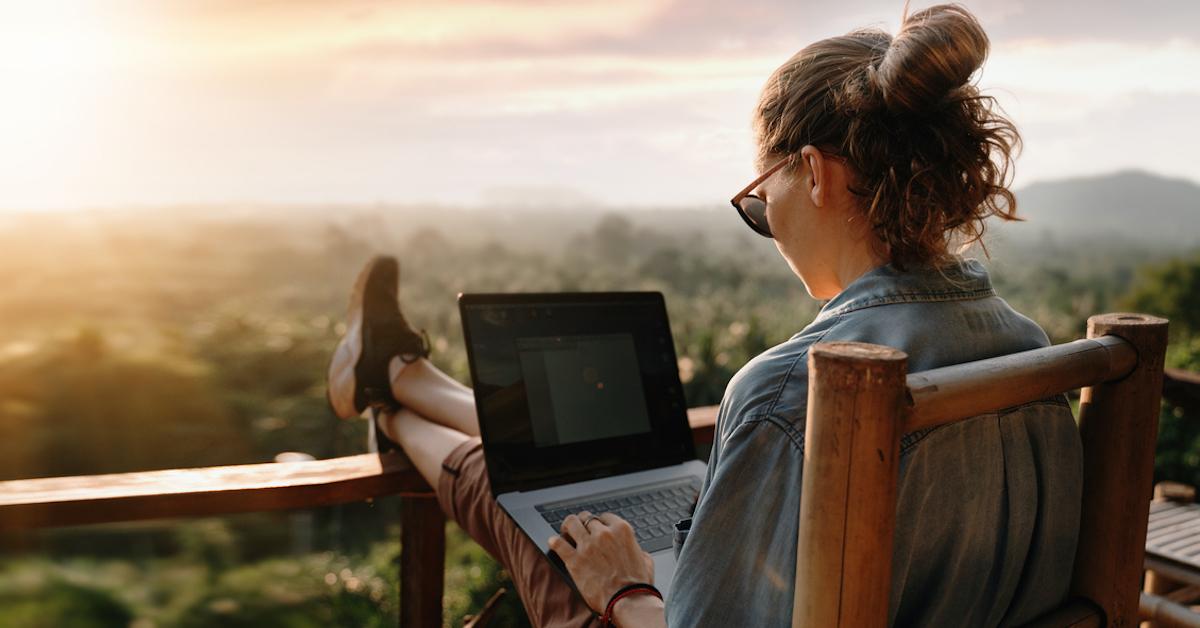 National Parks in Japan Have Installed WiFi Stations to Encourage People to Work Outside
Regardless of your job or the size of your home, there's definitely no denying that doing remote work for the last several months has been incredibly tedious. However, amid the ongoing pandemic, National Parks across Japan are now encouraging locals to do their remote work outside — immersed in nature — by implementing "work stations" in hotels and at campsites, to experience nature from 9 to 5, which have been deemed "workations."
Article continues below advertisement
"We want people to engage in remote work while relaxing in an environment away from their usual daily life," said an official from Setonaikai National Park's Kyukamura Kishu Kada resort hotel, according to Japan Times. That being said, we're absolutely dying to do this, like, ASAP.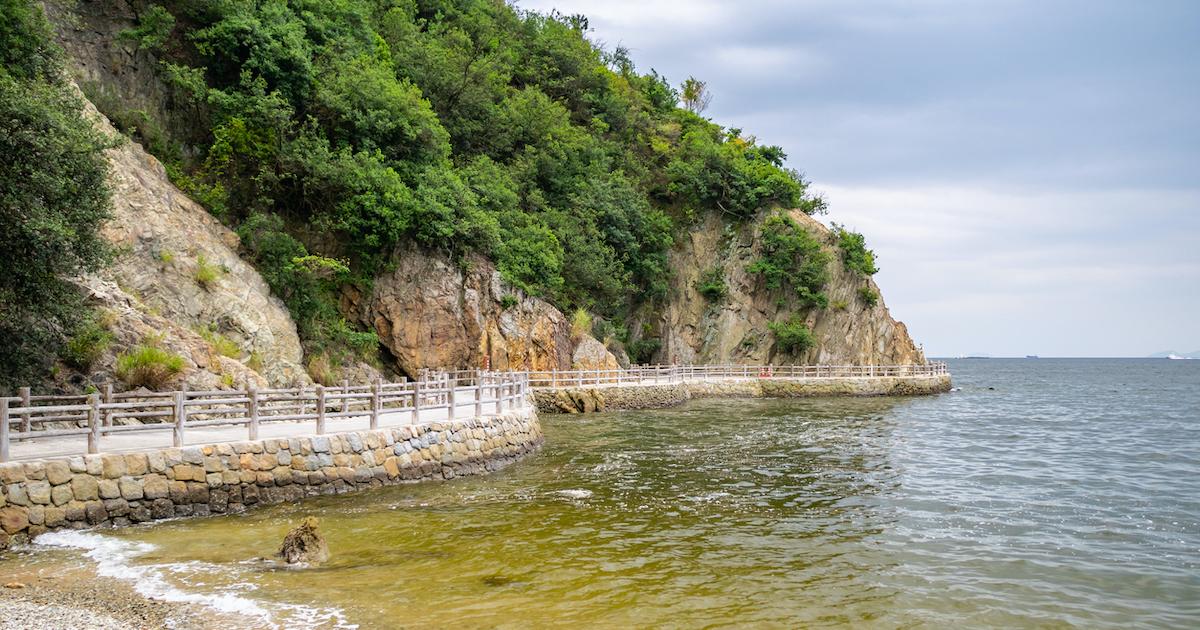 Article continues below advertisement
Here's how people in Japan are getting their midday nature fixes, without taking any PTO.
Although most of your vacations in 2020 have most likely been canceled this year, a number of National Parks across Japan, including Setonaikai National Park, Aso-Kuju, and Nikko have implemented a "workation" program to enable residents to do their work while relaxing among the trees. According to Travel + Leisure, several parks now have WiFi access points, rentable workstations, and charging stations at campsites and hotels, courtesy of the Japanese Environmental Ministry.
The workation program was initially trialed at the beginning of the year in spring 2020, and it was brought back a few months later, in September.
"We want people to engage in remote work while relaxing in an environment away from their usual daily life," an official at the Kyukamura Kishu Kada resort hotel at Setonaikai National Park told Japan Times.
Article continues below advertisement
"We would like to offer a plan in which guests can work in the morning and enjoy activities such as trekking and canoeing with their families in the afternoon," they continued.
It's really too bad that international travel restrictions are preventing U.S. citizens from visiting Japan, because this sounds like a WFH dream come true.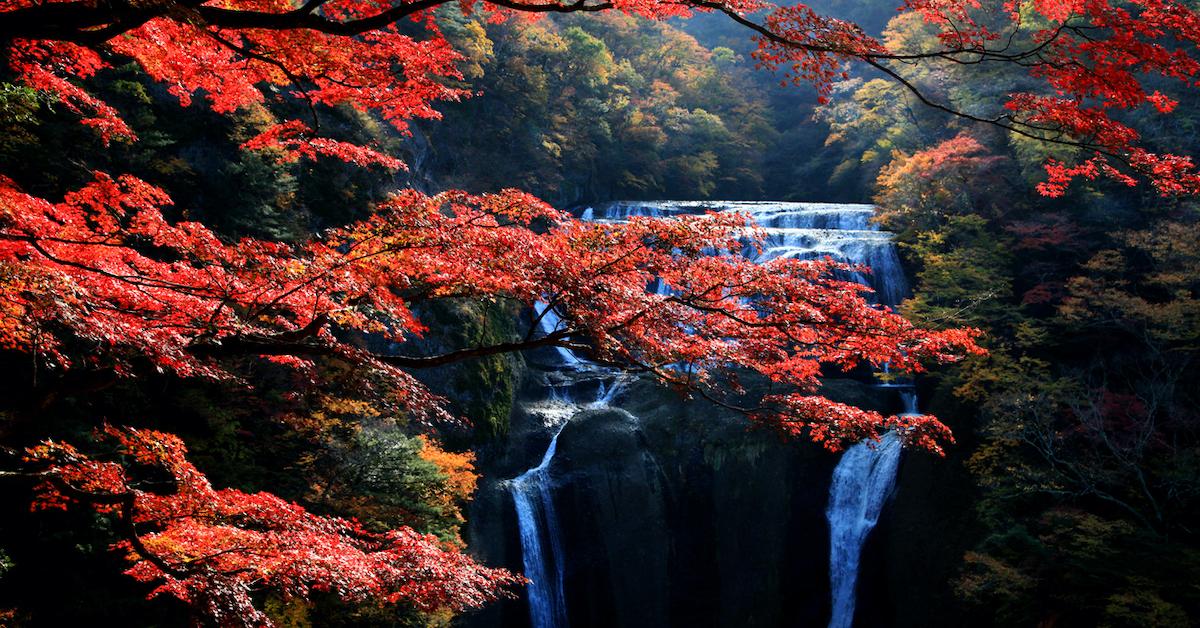 Article continues below advertisement
Many other countries leaning into "working holidays" during the pandemic.
Japan isn't the only country encouraging its residents to work from the outdoors during the ongoing pandemic. According to Insider, Bermuda has opened a year-long residency for those interested from working remotely from the beach. Those interested must be at least 18 years old with health insurance, and proof of employment, to bring economic activity and to augment its tourism industry.
Barbados is also offering U.S. residents a 12-month long "Welcome Stamp," which enables workers to relocate to and work from the sunny island. With the fastest fiber internet and mobile services in the Caribbean, as well as a number of flexible office options, there are so many places to work, relax, and — most importantly — get your Vitamin D fix.
Article continues below advertisement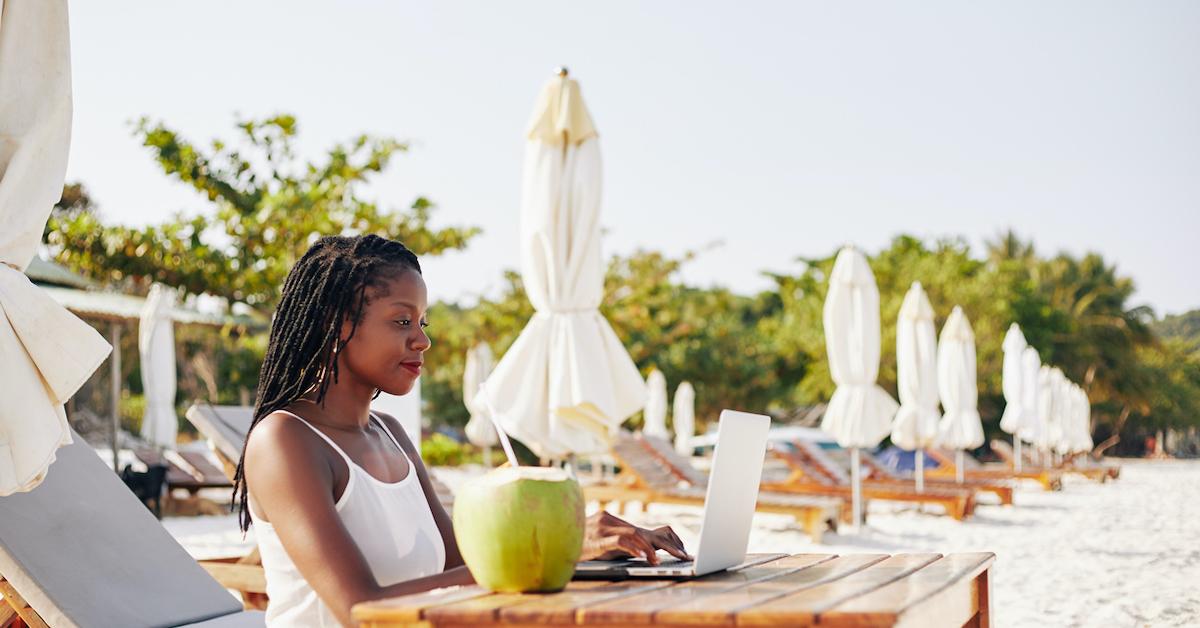 As we said previously, doing all of our work from home can get seriously wearisome, but taking a Zoom meeting while sitting in the middle of the woods truly sounds like our dream work day. If we could travel anywhere right now, we would definitely take a "workation" in Japan.