Water Crisis in Iqaluit Possibly Due to Massive Gasoline Spill
What is causing the Iqaluit water crisis? Those living in Canada's Nunavut territory are facing a serious shortage due to a possible gasoline spill.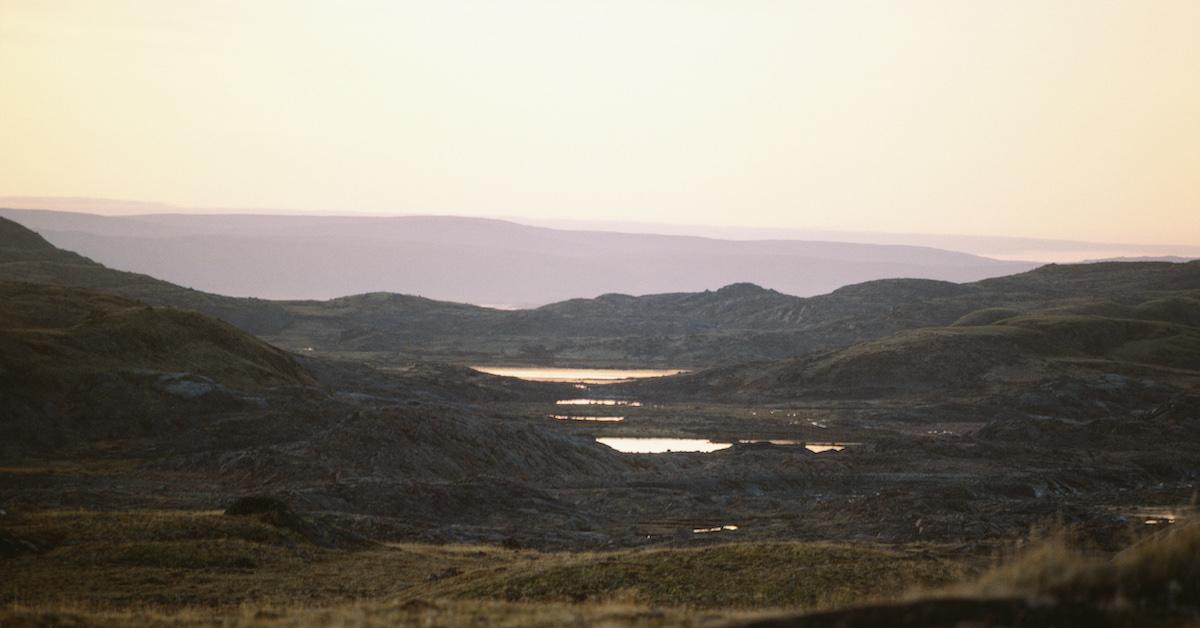 Another day comes with yet another devastating water crisis — on Wednesday, Oct. 13, the Department of Health declared a local state of emergency in the city of Iqaluit, which is located within Canada's Nunavut Territory. Residents are currently advised against consuming any tap water, which is why thousands of liters of bottled water are currently being distributed citywide. It's a serious issue that may take weeks to fully amend, and unsurprisingly, a gasoline company may be at fault.
Article continues below advertisement
"About two dozen Iqaluit residents lined up with water jugs before the fill station's opening time," tweeted Nunatsiaq News reporter Mélanie Ritchot on Wednesday, Oct. 13. "The line's growing with no sign of water yet, about 10 mins after the scheduled 11:00 opening, but sounds like the trucks should be on their way."
Article continues below advertisement
What is causing the Iqaluit water crisis?
Since Wednesday, Iqaluit residents have been advised against drinking, boiling, and cooking the city's tap water. According to Global News, after residents had complained that their water smelled like fuel, the government ran some tests, and found alarming levels of petroleum hydrocarbons (aka gasoline) in the water. Although laundry and showers are OK, the statement advised against pregnant people or babies bathing in it. The tests will be ongoing, with results hopefully within the next week.
Drinking contaminated water can cause a myriad of short-term health effects such as dizziness, nausea, vomiting, and headaches, as well as a wide range of serious longterm effects. Iqaluit Mayor Kenny Bell said the odor of fuel was emanating from a a city drinking water storage unit, according to CTV News, which is currently being investigated for any cracks or leaks. However, Bell has a hunch that the water may be contaminated largely due to the ongoing effects of climate change.
Article continues below advertisement
"It's too early to suggest even what it is, but if I was a betting man and the petroleum product is in there, I would suspect that it's been damaged due to climate change," he suggested, as per CTV News. "We had a very warm and wet summer here in Iqaluit and of course as climate change has been impacting us greatly, I would say maybe the permafrost melted and our facility may have moved."
Article continues below advertisement
Luckily, the city of Iqaluit is receiving help from Nunavut's government.
To help Iqaluit with its water crisis, the government of Nunavut has sent residents 80,000 liters of water, according to Republic World. Although this certainly isn't a longterm solution it should help city residents for the next three to four days.
But not everyone is this lucky. There are many Indigenous communities nationwide — and worldwide — who cannot drink tap water for years on end due to contamination.
"Our experience in Iqaluit today where the Mayor has asked the entire city not to consume any water, even boiled, makes me think of all the Indigenous communities in Canada without safe drinking water AND on boil water advisories, some for over 20 years," Canadian North's Director of Inuit Employment and Talent Strategies, Madeleine Allakariallak, tweeted in reference to the ongoing crisis. "How?"
Hopefully Iqaluit's water crisis will be figured out sooner rather than later, and maybe this will shine a light on other Indigenous communities across the country in need of a clean water supply, too.