International Zebra Day 2021: How to Celebrate, Where to Donate, and More
International Zebra Day takes place on Jan. 31 every year, but where did this holiday come from in the first place?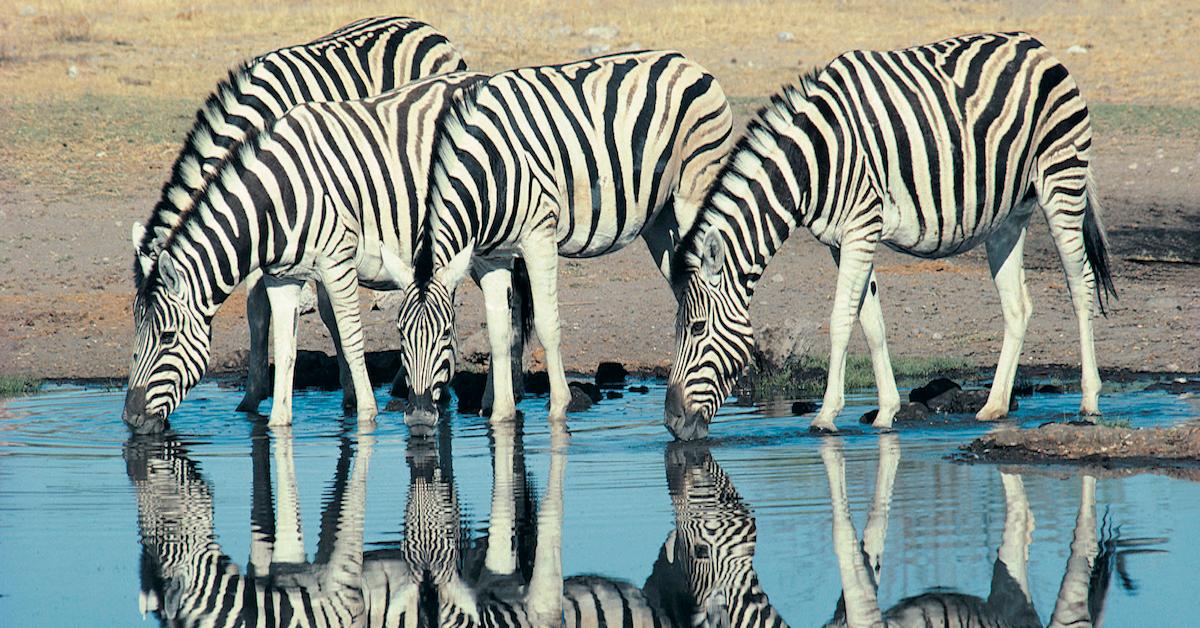 You've probably never heard of International Zebra Day. Perhaps you are similarly unaware of International Rhino Day, which happens on Sept. 22, or International Tiger Day, which always falls on July 29. These holidays aren't just there for the sake of celebrating the animals themselves. Holidays like International Zebra Day are in place to raise conservation awareness and show people why these animals deserve to be recognized.
Article continues below advertisement
Why was International Zebra Day founded?
International Zebra Day takes place every Jan. 31. According to the Nikolaev Zoo in Ukraine, the holiday was founded by a consortium of conservation organizations, including the Smithsonian's National Zoo and the Conservation Biology Institute. The goal of the day was to help raise awareness about the zebra's plight so that they can be preserved and protected.
Article continues below advertisement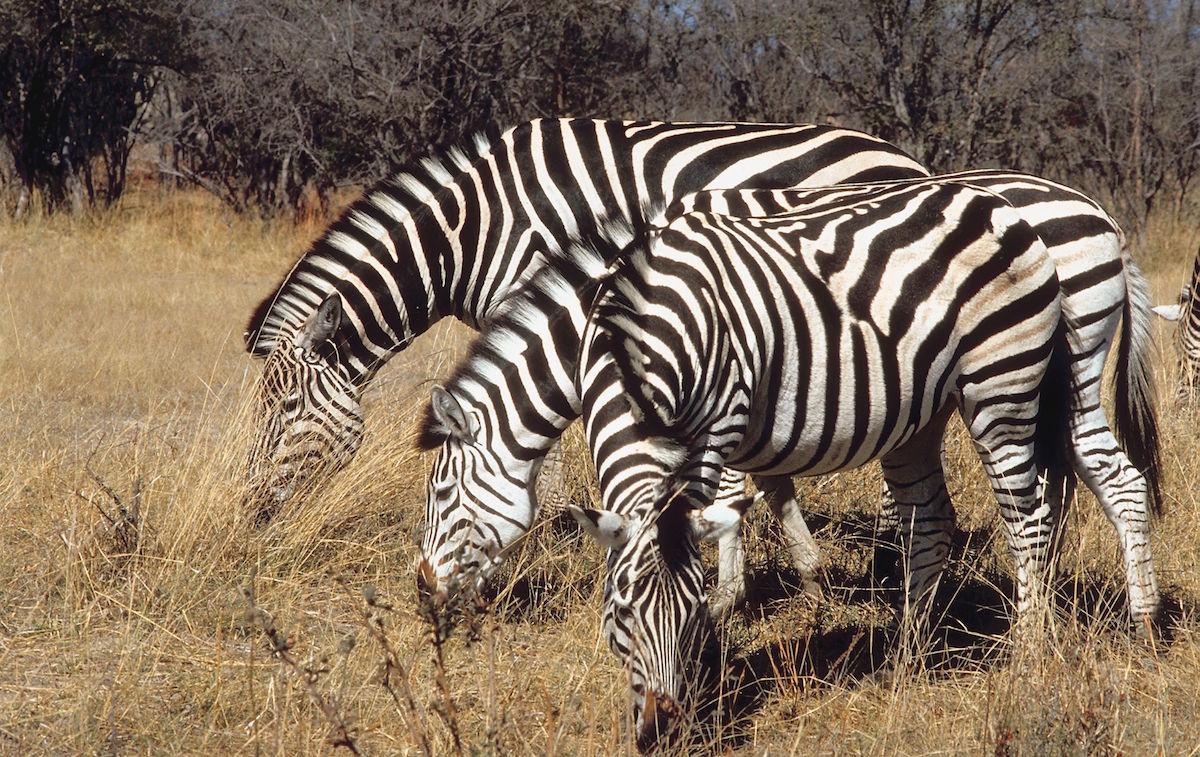 Are zebras endangered?
There are three living zebra species: the Grevy's zebra, the plains zebra, and the mountain zebra. The Grevy's zebra is considered endangered on the Red List of Threatened Species, as the population has gone down by about 54 percent over the past three decades, according to the African Wildlife Foundation.
Zebras mostly live in and around the African Savannah and their natural habitat has been mostly preserved. They are still hunted for their unique pelts, of course, but they are not the main target of poachers in the region.
Article continues below advertisement
That said, two of the three subspecies of zebra may be in more danger than the others. Plains zebras have a thriving population, but the Grevy's zebra and the mountain zebra aren't doing as well. Grevy's zebra live in Ethiopia and the northern regions of Kenya and are extremely rare, though not yet endangered.
The mountain zebra lives in South Africa, Angola, and Namibia — all regions where there has been a great deal of guerrilla warfare. Poachers may not hunt them in these places, but locals do slaughter them for meat when times are tough. As a result, mountain zebras numbers have seen a sharp decline in recent decades.
Article continues below advertisement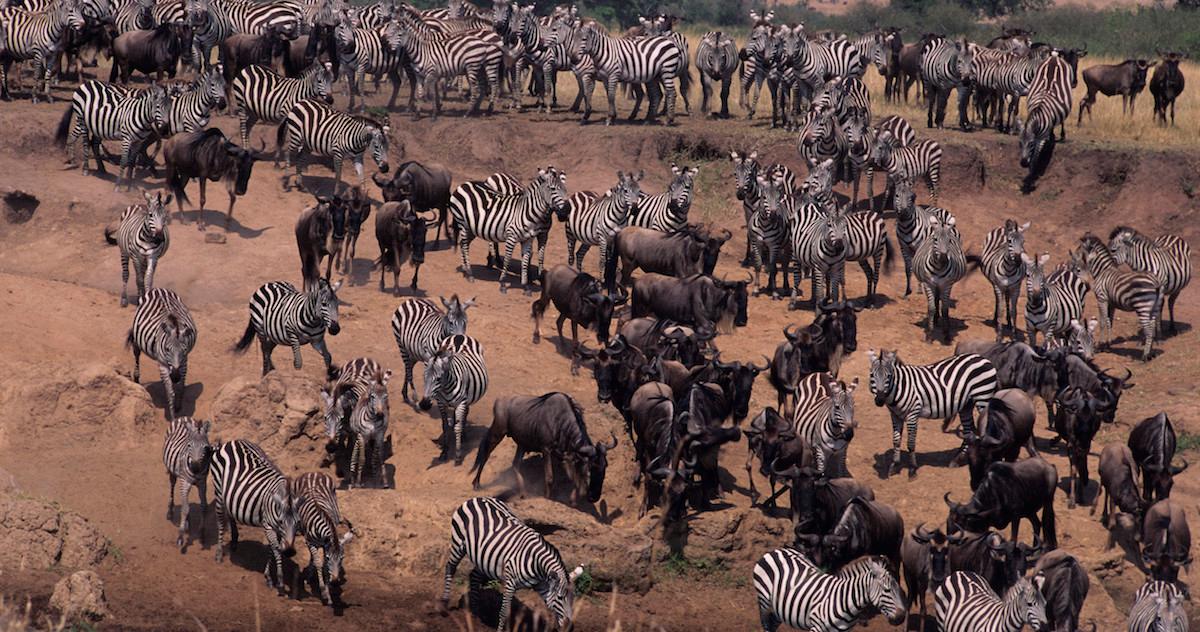 How does one celebrate International Zebra Day?
However you want! You could dress in zebra stripes (faux stripes, of course) or help spread the word about these amazing animals. You could throw a zebra themed party or make zebra themed food. No matter what you choose to do, at least you won't have to worry about choosing a color scheme!
Article continues below advertisement
Where can I donate to help zebras?
There are a number of animal conservation organizations out there today. Some, like the World Wildlife Fund (WWF) and the Wildlife Conservation Society (WCS) are in the business of helping all animals, endangered or otherwise. There are, however, some zebra-specific organizations, like Grevy's Zebra Trust. Members of this organization work hard to protect zebra habitats and keep zebras safe. If you want to donate, you can do so here.
Article continues below advertisement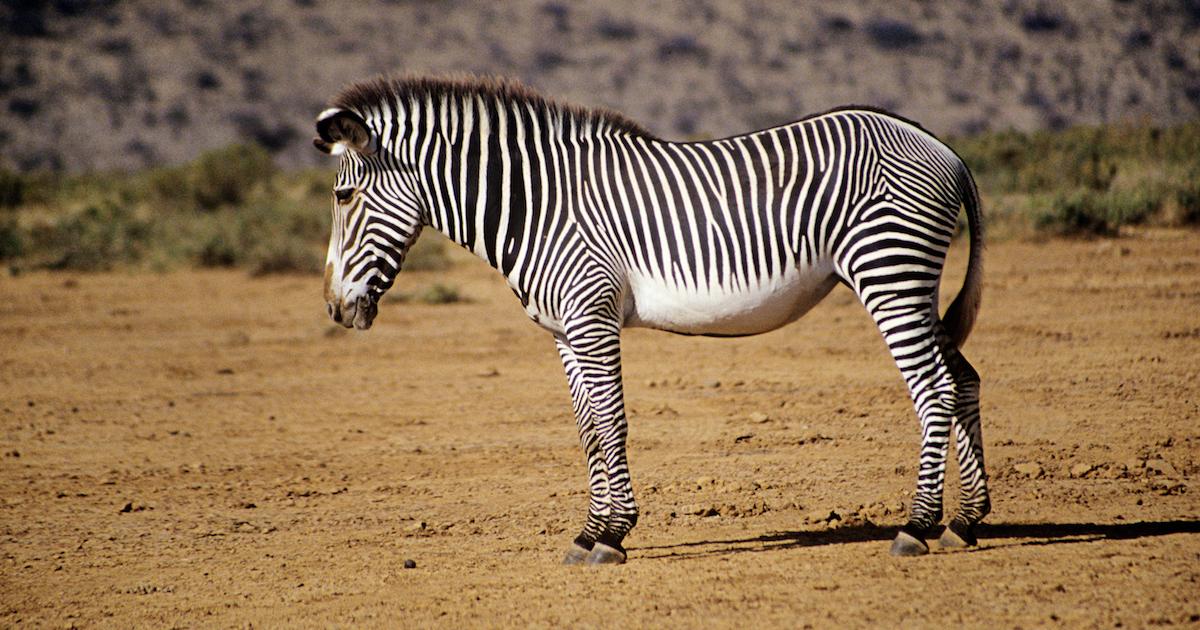 Fun zebra facts:
Zebra stripes control body temperature!
According to ScienceDaily, zebra stripes are used to control body temperature. They can also aid in camouflage by allowing the zebra to blend in with the tall, wavy lines of their grassland homes.
Article continues below advertisement
A herd of zebras is known as a dazzle!
Not all zebras live in large dazzles, however. Plains zebras live in large family groups, usually led by a dominant male, while Grevy's zebras tend to form individual units consisting of mares and foals. Regardless of dazzle size, zebras are highly sociable and follow each other everywhere.
Some zebras have spots!
Zebra foals are born with brown and white stripes or even spots in some cases. The black and white pattern you see in adult zebras only appears as they grow. According to the Zoological Society of London, the London Zoo has a few zebras with spots and stripes. Most zebras have around 80 stripes.