International Hummus Day Is May 13 — Recipes, Brands to Try, and Instagram Captions
To properly celebrate International Hummus Day, we've rounded up our favorite hummus recipes, brands, and Instagram captions.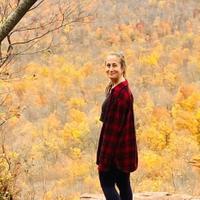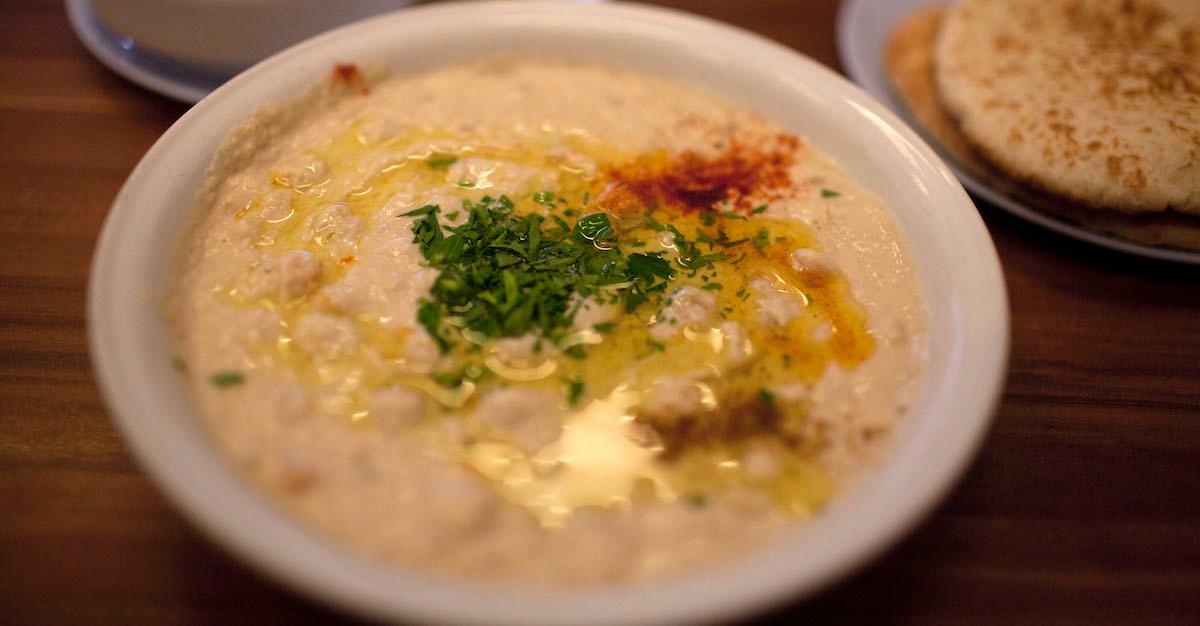 Whether you're fully vegan or if you simply love a healthy snack every once in a while, hummus is a staple in many households around the world. That's precisely why many of us are gearing up to celebrate International Hummus Day on Friday, May 13. And regardless if you're planning to make some of your own, buy a tub to finish it off alone, or to post to Instagram about it, we've compiled our favorite recipes, brands, and captions to prepare for the food-centric holiday.
Article continues below advertisement
These are our favorite hummus recipes, if you're looking to make your own: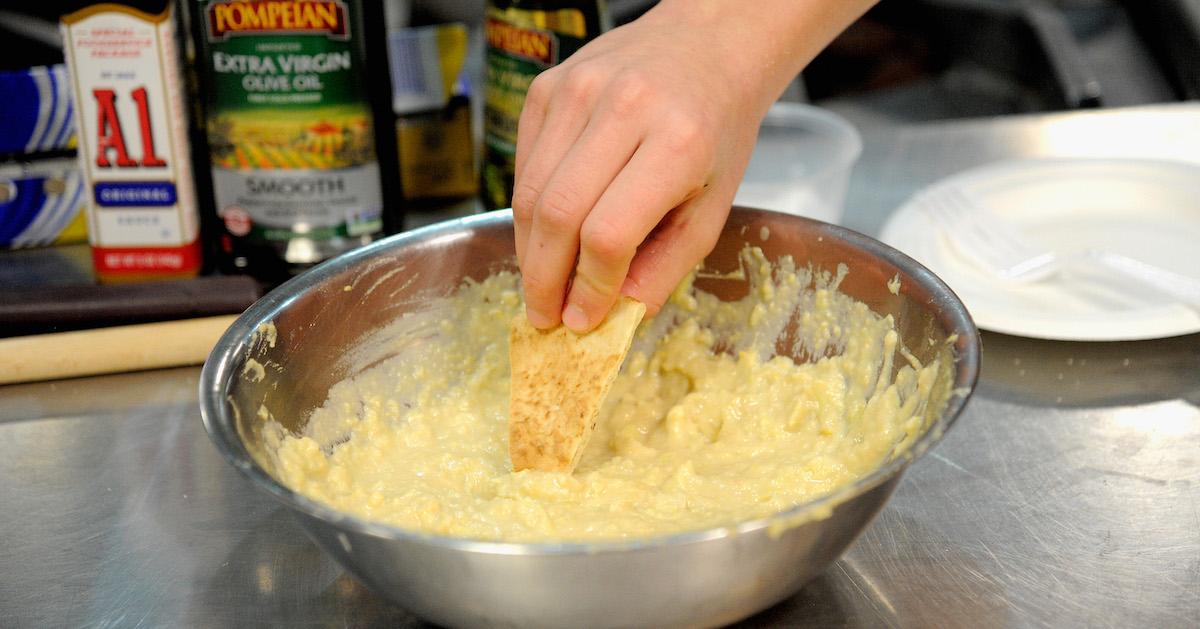 @gourmet.gaze's purple hummus
German food-stagram account, @gourmet.gaze, posted to the app with this beautiful bright purple hummus. All you need is 1 cup of boiled chickpeas, 1 cup of shredded purple cabbage, 2 tablespoons of olive oil, 2 tablespoons of black pepper, two tablespoons of sesame paste, 1 teaspoon of garlic powder, 1 teaspoon of roasted cumin seeds, 1 tablespoon of lemon juice, 1 teaspoon of black pepper, 1 to 2 tablespoons of water, and salt to taste. Blend it all together, and serve with crudités or pita.
@elibrechernutrition's butterbean hummus
Nutritionist and foodie, @elibrechernutrition, took to the 'gram to post the recipe for a butterbean hummus, which calls for 1 tin of butterbeans, 4 tablespoons of tahini, the juice from 1 lemon , 4 tablespoons of EVOO, 4 tablespoons of water, 1 teaspoon of sea salt, 2 to 3 crushed garlic cloves, cumin, paprika, salt, and pepper. Simply blend the ingredients in a food processor, scoop into a bowl and top with butterbeans, and try serving with rosemary crackers.
Article continues below advertisement
hummus.helen's beetroot hummus
All hail the hummus queen! @hummus.helen's beetroot hummus is simple and seriously beautiful — perfect for any summertime picnic. Blend together 1 can of chickpeas, juice from 1/2 a lemon, 1 tablespoon olive oil, 1 tablespoon tahini, 1-2 cooked beetroots, salt and pepper to taste, chili flakes, cumin, 1 clove of garlic, and a little water. When it looks smooth, serve with your dipping vessel of choice.
Article continues below advertisement
Our favorite store-bought hummus, if you're in a bind: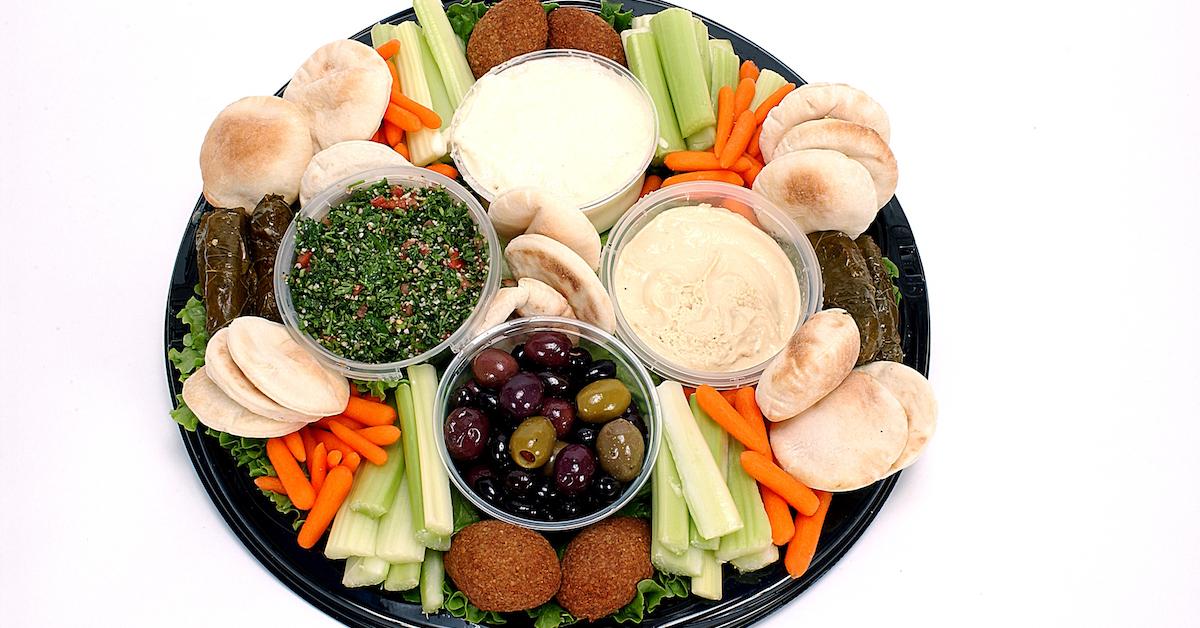 Article continues below advertisement
Ithaca Hummus — any flavor
Ithaca Hummus is a small company that prides itself on using no preservatives, and all fresh ingredients. It started out with a lemon garlic hummus, and has since debuted several new flavors — each is better than the next. That said, we couldn't decide on a favorite flavor, but they're all amazing.
Article continues below advertisement
Trader Joe's — Cilantro and Jalapeño Hummus
If you aren't already familiar with Trader Joes' Cilantro and Jalapeño Hummus, it's super flavorful, with herbaceous notes and a slight kick. It's also incredibly cheap, so we can basically guarantee it's going to make it into your weekly grocery haul.
Article continues below advertisement
Tribe — Spicy Red Pepper Hummus
Yes, Tribe is a big brand that we've known about forever, but if you're really in the mood for a spicy snack, the brand's spicy red pepper hummus is where it's at. Dip crackers, carrots, or even your fingers in it... but definitely don't touch your eyes afterwards. That would be a recipe for disaster.
Article continues below advertisement
Here are the best Instagram captions to commemorate your love for the beloved dip on International Hummus Day: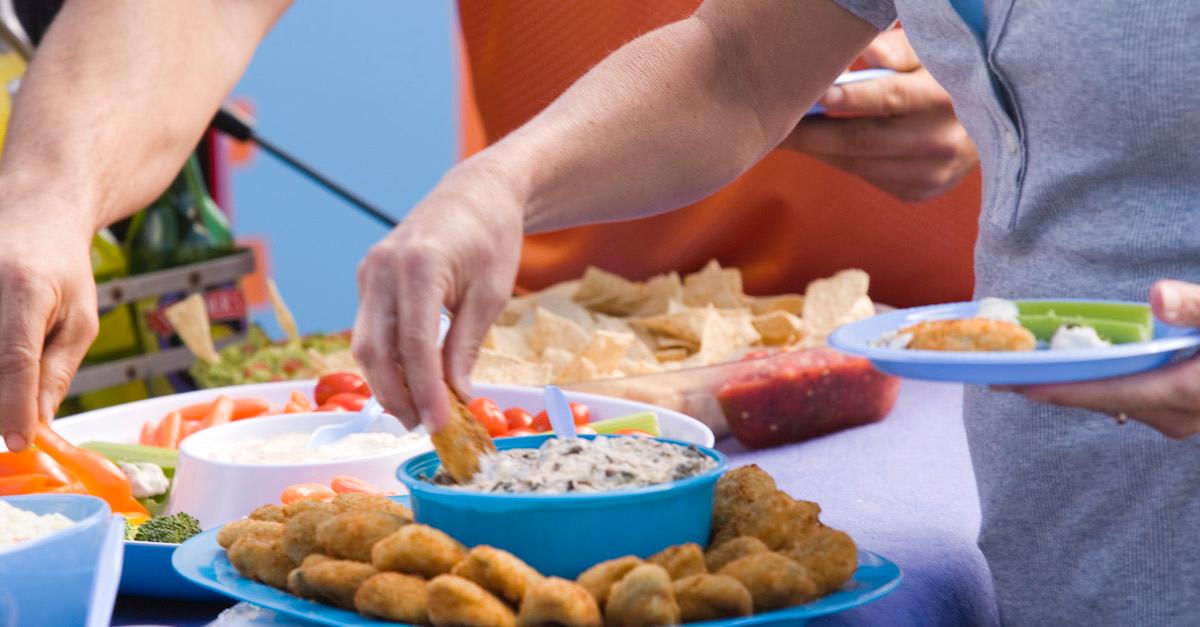 Article continues below advertisement
I'm a hot chick(pea)
Fala-falling for you
Where did vegans come from? Hummus-sapiens
Hummus a tune, you're the piano man
Arrested for attempted hummus-cide
Article continues below advertisement
Chickpeace on earth
I love legumes
Snack attack
Celebrating International Hummus Day with my ~chicks~
Garbanzo be kidding me