How to Watch Major Biden's "Indoguration" As the White House's First Shelter Pup
Major Biden, the first-ever shelter pup to live in the White House, is going to have an "indoguration" ceremony to celebrate his brand new title.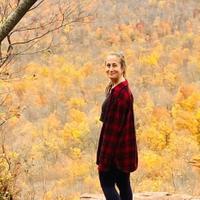 President-elect Joe Biden's inauguration will not only mark the end of four tumultuous years — and the start of (hopefully) four revolutionary years to come — but it will also signify something remarkable for dog enthusiasts everywhere. Canine lovers are getting excited to celebrate the "indoguration" for Biden's dog Major, honoring his new title as First Good Boy, alongside his dog brother, Champ.
Article continues below advertisement
Major will be one of the White House's first two canine inhabitants since Trump's inauguration, as well as the White House's first-ever shelter dog. Here's how to tune into this once-in-a-lifetime event, to witness something truly groundbreaking (and obviously, beyond adorable).
Article continues below advertisement
Major will be a one-of-a-kind White House resident.
Major Biden is a seriously special pup for multiple reasons — in addition to being the first dog to inhabit White House since 2016 alongside his brother Champ, Major will be the first-ever shelter dog to live in the White House. The Bidens adopted Major, a German Shepherd, from the Delaware Humane Association (DHA) back in November 2018, after fostering him to ensure he was a good match for Champ, Biden, and future first lady, Jill Biden.
Needless to say, Major was a perfect fit for the Biden family, and has lived a life of luxury in their Delaware home for the last two years. To celebrate the undeniably momentous occasion of the Bidens moving into the White House, the DHA will broadcast a special virtual "indoguration" event, to further promote the #AdoptDontShop movement, and obviously, to throw Major the celebration he deserves.
Article continues below advertisement
So, how and when will viewers be able to witness this doggone good time? This is a patriotic event you definitely won't want to miss.
Article continues below advertisement
Here's how you can be one of Major Biden's many "indoguration" attendees:
On Sunday, Jan. 17 at 3 p.m. EST, three days before the presidential inauguration, the DHA and Pumpkin Pet Insurance will join forces to host a special virtual party on Zoom, which has been deemed "the largest virtual party for dogs," according to CNN, to honor Major's "indoguration" into the White House, and to celebrate the first-ever First Shelter Dog.
An RSVP — as well as a $10 minimum donation — is required for entry, with all proceeds going to the DHA's efforts.
Jill Martin from NBC's Today will be hosting the event, and there will also be a special appearance from Delaware State Senator, Darius Brown. We're crossing our fingers that Joe, Jill, and Champ Biden will be in attendance, but more importantly, we're really hoping the event showcases other available shelter pups from the DHA — we'd love to see them cheering on Major, winning hearts (and hopefully getting the chance to be placed in new homes!) across the U.S.
Article continues below advertisement
"Having played a part in Major Biden's story is an honor. This is what we strive for when animals come into our care: to help them find their happy ending," said Cory Topel, a marketing manager at DHA, who knew Major, as per CBS.
Needless to say, Joe, Jill, Champ, and Major Biden will be celebrating something seriously monumental on Jan. 17 — make sure to tune in, and donate for a good cause.