New York Power Plant, Indian Point, Shuts Down — Will This Help or Hurt the Environment?
A major power plant in New York called Indian Point has shut its doors after almost 40 years — but is this really the answer to lower emissions?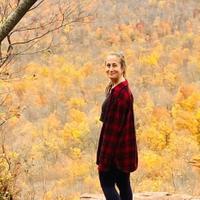 On April 30, 2021. New Yorkers celebrated the shutdown of Indian Point Energy Center (IPEC), a power plant about 25 miles north of New York City. Between increasing pressure to transition to renewable energy sources, and intensifying anxieties of a chemical spill, environmental activists across the globe felt a sense of relief. But certain experts worry that it might actually result in an uptick of fossil fuel use.
Article continues below advertisement
"I don't see a near-future approach that doesn't require burning fossil fuel," interim dean of the Grove School of Engineering at the City College of New York, Alexander Couzis, told Gothamist. "We can't keep doing business as usual, and then having Indian Point shutting down and at the same time complaining that we're burning too much hydrocarbon. I mean, something has to give."
Article continues below advertisement
Indian Point was shut down for "environmental reasons."
As previously mentioned, Indian Point closed its doors on April 30, after about 50 years of operation, according to The Guardian. New York governor, Andrew Cuomo, had vouched against the plant for years, describing it as a threat to millions of people with its close proximity to New York City. And after Sept. 11, 2001, anxieties regarding the plant heightened.
"The plant was built to withstand an airplane crash in the 70s," Cuomo said, as per The Guardian. "Who knows what would happen now with Indian Point?"
In addition to potential radioactive chemical spills which threaten the lives of New Yorkers — especially in the event of a plane crash — on a regular basis, environmentalists are celebrating Indian Point's closure from the standpoint of lowering greenhouse gas emissions. The plant had provided 13 percent of the state's power in 2019, and about 25 percent of New York City's and Hudson Valley's power, and environmentalists hope this is a step in the right direction, toward greener renewable energy.
Article continues below advertisement
Article continues below advertisement
Why would Indian Point's closure result in higher emissions?
In addition to locals mourning the loss of their jobs, some worry that Indian Point's closure will actually result in increased reliance on natural gas. According to The New York Times, when it was first announced that Indian Point would shut its doors, Cuomo made plans to transition to 50 percent renewables by 2030, and now, the goal is 70 percent. But when a reactor was shutdown last summer, the use of gas-fired generators increased by 4 percent, meaning those goals may now be harder to achieve.
State officials say the increase in natural gas emissions will only be temporary, as New York continues making the shift toward cleaner energy. Currently, a wind farm off Long Island is in the works, and New York City's first commercial-sale wind turbine in Brooklyn was also just recently finished. Cuomo's Indian Point Task Force chairman, Tom Congdon, says these renewable energy sources, as well as quite a bit of solar power, will keep New York on track, though many are skeptical.
Article continues below advertisement
"Once the large-scale renewable and offshore wind farms are complete, more than half of New York's electricity will come from renewable sources, putting the state ahead of schedule toward reaching its goal of 70 percent renewable energy by 2030," Congdon said.
"This is one of the greatest strategic blunders in the history of energy in New York," author Robert Bryce, who has publicly critiqued the shutdown in the past, told The New York Times. "It's a catastrophically wrong decision."
It's imperative that following Indian Point's closure, New York will continue shifting to renewables — for the sake of our planet, it's imperative that we keep working to meet our climate goals, and ultimately curb global warming altogether.