Thrift N' Tell's Iesha Gilchrist on Thrifting Your Holiday Gifts This Year (Exclusive)
We spoke with the expert secondhand shopper behind Thrift N' Tell, Iesha Gilchrist, about thrifting your Christmas gifts this holiday season.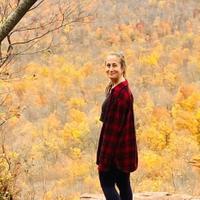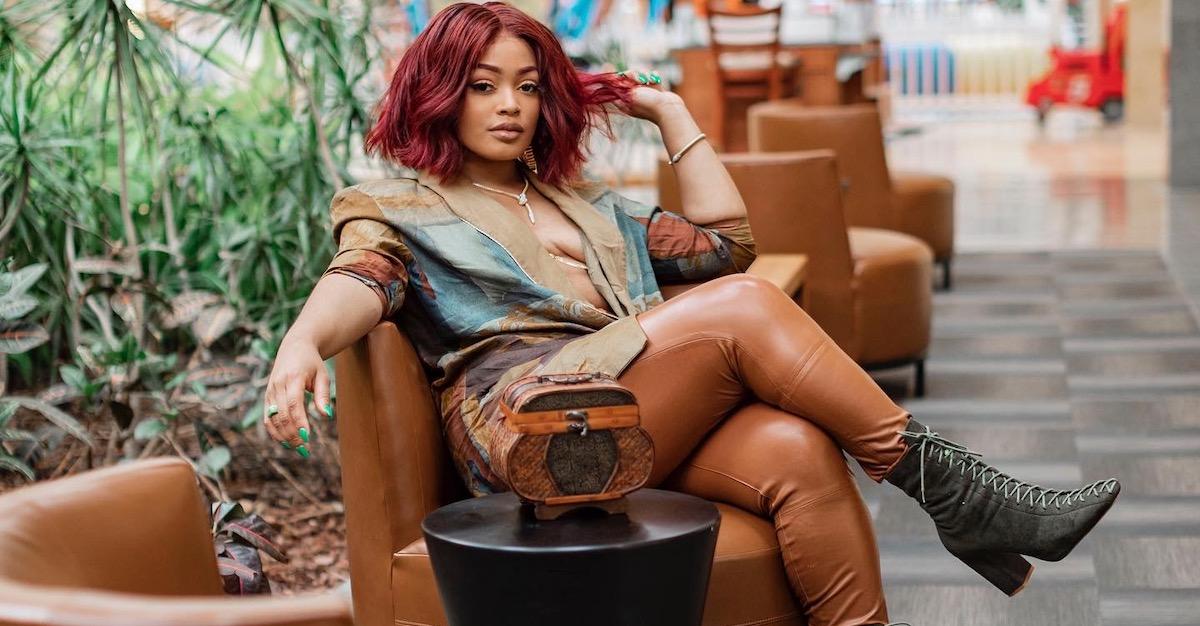 Whether you're visiting family or social distancing this holiday season, there's a likely chance you're currently preparing to exchange or send out Christmas gifts to loved ones. And whether you're planning to invest in experiences, get crafty with DIY projects, or purchasing eco-friendly gifts, we spoke with Iesha Gilchrist of Thrift N' Tell via email about the benefits of secondhand shopping for holiday presents.
Article continues below advertisement
Gilchrist spoke with us on behalf of her partnership with Facebook Marketplace, for which she's taken to Instagram to show off her greatest thrifted finds. From high-end heels to a cozy cardigan, she's found some incredible secondhand pieces that will make her friends and family very happy.
"Knowing that the holiday season is one of the biggest shopping moments of the year, it's important to me to encourage others to do so sustainably," Gilchrist explains.
"So I teamed up with Facebook Marketplace to spread my love of shopping secondhand to those looking for unique gifts this year or for those looking for the perfect holiday outfit," she says.
"I'm showing my followers some of the best things I've found on the Facebook Marketplace, to spark inspiration for their holiday shopping and future thrifting! "
Article continues below advertisement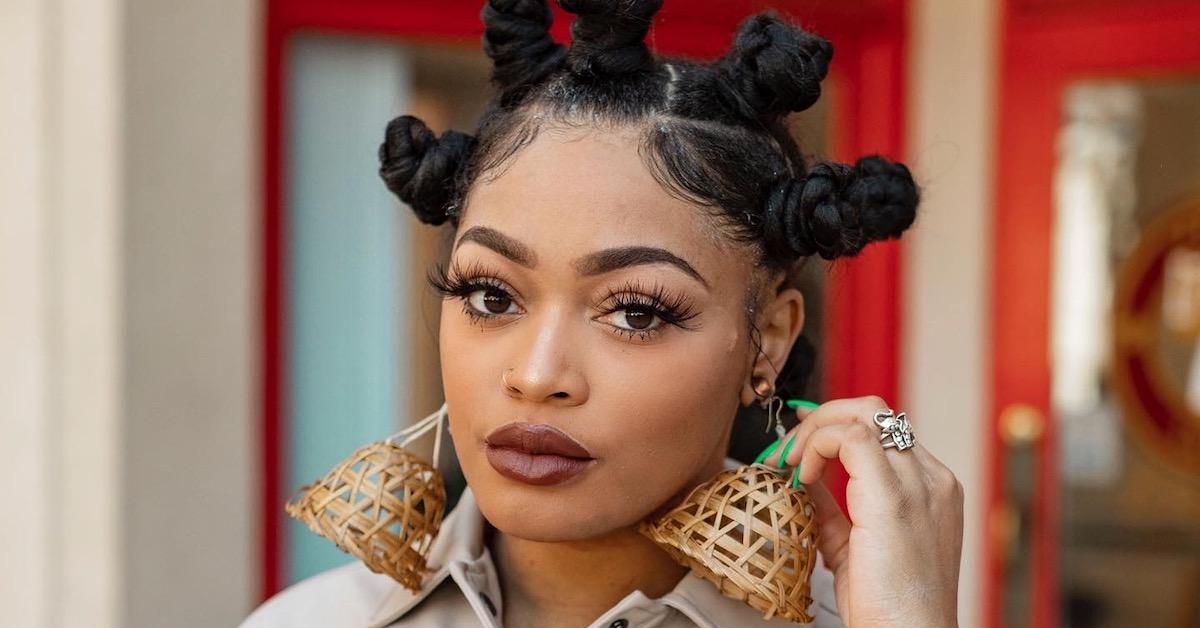 Gilchrist started thrifting gifts in the name of procrastination.
There are many known benefits of secondhand shopping — it diverts landfill waste, and prevents the circulation of new materials. But, it's also cheaper, and a great way to get last-minute gifts, which is why Gilchrist started thrifting gifts in the first place.
"This year I honestly started thrifting last minute for Christmas because I am a professional procrastinator. It's almost like I find the best items when I'm in a hurry," she explains. "I started Christmas shopping on Dec. 1."
Article continues below advertisement
In thrifting her Christmas gifts, though, she found that it's easier to find specific items — especially for those vintage fashion enthusiasts on your list.
"Marketplace makes it so easy to search for exactly what you want," she says. "And with an 80 percent increase in items described as 'gifts' on the platform, I found so many great presents for everyone on my list including myself."
She says she's found some pretty unique things on the site — she might keep them for herself, but it shows that she's definitely a pro at finding grade-A gifts.
"The best items I have found secondhand on Marketplace so far include an authentic fur coat and a vintage designer blazer. I don't think I will ever resell either of the items," she tells us.
Article continues below advertisement
Although she only recently started thrifting gifts, Gilchrist has been thrifting for years.
Gilchrist explains that her love for thrifting goes all the way back to high school — it allowed her to pursue her love for vintage fashion.
"I was initially inspired to thrift while I was in high school. I had a huge love for '80s fashion (the bold colors, high shoulder pads in blazers, hand beaded sequins, cinched waist, fringe leathers) and in the early 2000s, the thrift store was the best place to find such items."
Article continues below advertisement
Gilchrist says the quality of clothing used to be better, which is why she continues to appreciate vintage fashion.
"Honestly, even the quality of the clothes from the '70s to early '90s we're made with much more integrity than today's clothes which makes me even more of a vintage lover. My love for thrifting heightened when I attended Norfolk State University because every day was a literal fashion show there, and being unique requires you to thrift one-of-a-kind pieces (especially sequins and abstract prints)."
Article continues below advertisement
For aspiring thrifters, she says patience is key.
Thrifting isn't easy, but Gilchrist says Marketplace is a great place to start, because you can search specific categories.
"For Marketplace, my biggest advice for finding thrifted gems would be to search for specific items or browse by category. You can also use filters to adjust the seller's location, price, and more when buying on Marketplace. If you're not ready to buy, you can save your favorite listings for later."
But above all else, she says you need to be patient.
"I also believe that you need patience. You won't build an entire preloved wardrobe overnight," Gilchrist explains. "Thrifting requires a lot of self awareness especially when it comes to your personal style. I typically don't thrift anything I can't see myself wearing in 10 years. This is the main key to building a timeless wardrobe vs. a trendy wardrobe."