These Human Composting Facilities Are Open for Business — to Deceased People Nationwide
More and more human composting facilities and funeral homes are springing up in the U.S.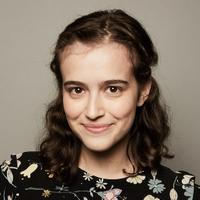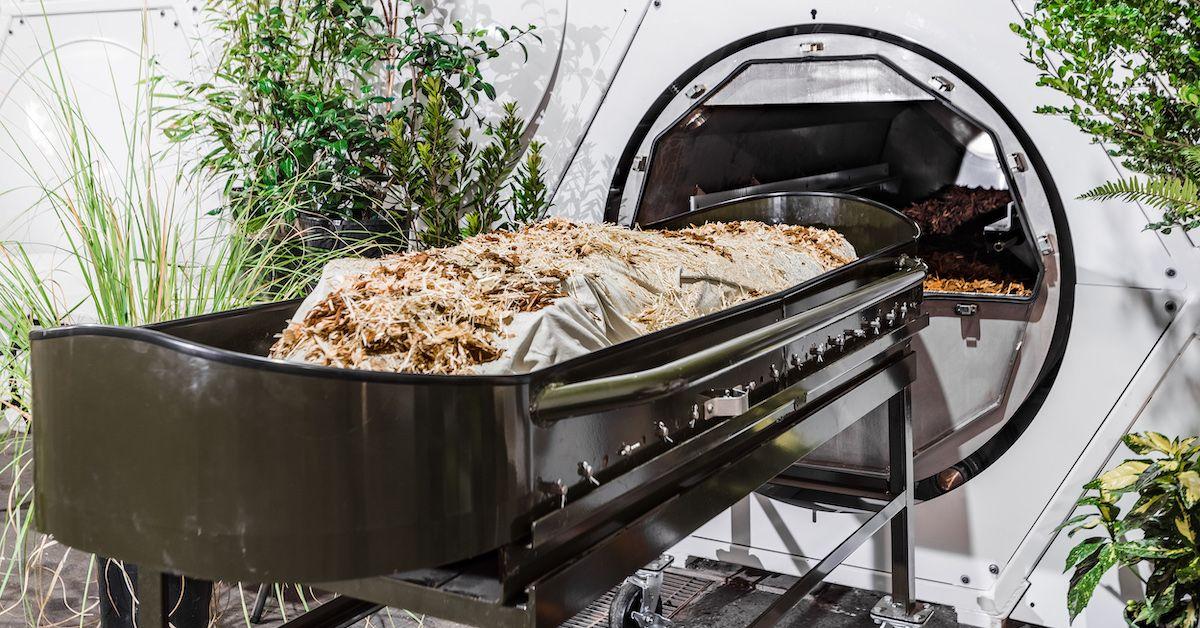 Human composting, an eco-friendly alternative to traditional burial, has already been made legal in Colorado, Oregon, Vermont, and Washington. Plus, states including California, Illinois, Massachusetts, and New York have introduced legislation to legalize the process. So as the carbon neutral burial process grows in legality across the nation, more and more human composting facilities and funeral homes are springing up.
Article continues below advertisement
Thinking about your end of life can be scary — and made even scarier when considering the high environmental impacts of traditional death practices such as burial and cremation.
So if you are interested in learning more about human composting and your body returning to the earth when you leave this planet, keep reading for a look into a few of the innovative funeral homes leading the way in human composting, aka natural organic reduction.
Recompose is leading the way for human composting in the U.S..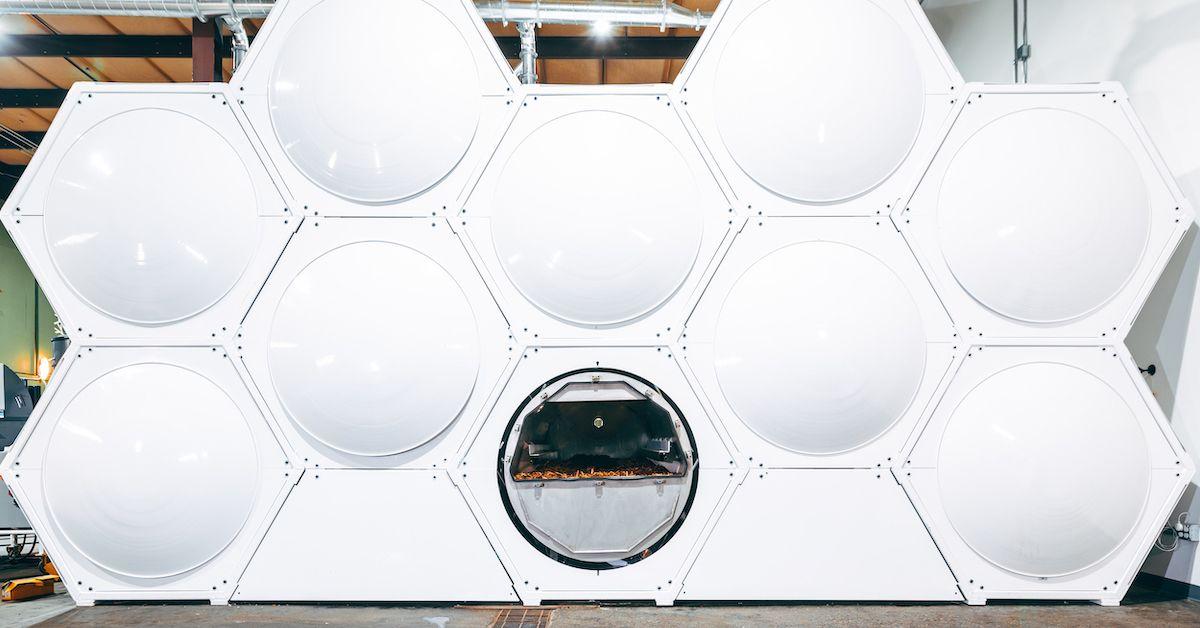 Recompose, which is based in Kent, Wash., is a full-service funeral home that works directly with clients and families for empathetic end-of-life processes. After a client passes away, for 30 days, the Recompose team regularly mixes the body with soil, alfalfa, woodchips, and straw in a Recompose vessel.
Article continues below advertisement
Once the body has fully turned into soil, they remove any items that did not break down, such as dental fillings or metal pins and screws, and recycle them; the soil is then moved to a bin for several more weeks to cure and dry. Recompose will then offer some topsoil to the person's loved ones; otherwise, it will be donated to a conservation partner.
Article continues below advertisement
Recompose's full-service burial (including local transportation of the body, the entire natural organic reduction process, death certificate filing, an online obituary, and more) costs​ $7,000. The company's services are open to people anywhere; but you'll be responsible for paying to transport the body to Washington.
Not only was Recompose the first licensed human composting funeral home to open in the U.S., but Recompose and its founder Katrina Spade actually inspired a Washington bill to legalize the process in the state back in 2019. Additionally, the Recompose team is also helping pave the way for other states to legalize human composting, which you can learn more about on the public policy section of Recompose's website. The company is also planning to open a second location by the end of 2022, in Colorado.
Article continues below advertisement
Return Home offers human composting in Washington and nationwide.
Return Home, which opened in 2021, offers "inclusive, gentle, transparent death care" via its Terramation human composting process. The company's facility is based in Auburn, Wash., but offers its services to people across all 50 states and Canada.
At Return Home, deceased bodies are placed in a vessel. For 30 days, oxygen is flowed through to stimulate microbes in the body, which turns it to soil; then for the following 30 days, the soil rests and stabilizes. During these 60 days, visitors can come visit their deceased loved one in their vessel at Return Home's facility turning business hours. At the end of the process, the deceased's family can take the soil, or opt to have it scattered in nature.
Article continues below advertisement
Return Home is passionate about legalizing human composting more widely, and the company created the #IdRatherBeCompost campaign to help lead this movement. You can find a letter-writing template on Return Home's website, which you can use to encourage your elected officials to support legalizing natural organic reduction in your state.
Article continues below advertisement
Earth offers natural organic reduction in Washington and Oregon.
"Funeral brand" Earth offers burial via a 45-day process called soil transformation. Earth uses its proprietary vessel technology; a balance of carbon, nitrogen, oxygen, and water; materials like mulch, wildflowers, and woodchips; and ideal moisture and temperature levels to create the optimized conditions for microbes and bacteria to break down the body, much like it would in nature.
At the end of the process, the deceased's family choose to plant or scatter some of the resulting soil; the remaining soil is used for land restoration projects on the company's conservation site in Washington's Olympic Peninsula.
Earth has two facilities, located in Portland, Ore. and Auburn, Wash., both of which are powered by renewable electric energy. Currently, the company is only offering its services to those based in the Pacific Northwest (more details can be found here). Even though transporting dead bodies is legal, Earth believes "doing so undermines one of the greatest advantages of soil transformation, which is that the process is carbon neutral."
Earth's soil transformation package — which includes funeral services, all paperwork, and more — typically costs between $5,000 and $6,000.