Biden Hopes to Name Hudson Canyon a National Marine Sanctuary
Where is Hudson Canyon? Biden is considering naming the area, which is abundant with wildlife and 100 miles from New York City, a national marine sanctuary.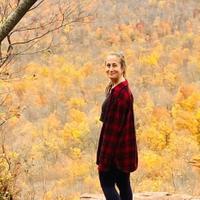 Even though the Pacific Ocean might have more to offer in terms of biodiversity, the Atlantic has a bustling ecosystem, as well. From whales, to sea turtles, a vast abundance of vegetation, the Atlantic is far more alive than you might think — even as far north as New York.
That's why it's important that we provide protection to the northern Atlantic — and why we're thrilled that President Joe Biden is considering implementing a National Marine Sanctuary in Hudson Canyon.
Article continues below advertisement
This would be a seriously monumental milestone for undersea creatures residing in the Northeastern U.S.
"A sanctuary near one of the most densely populated areas of the Northeast U.S. would connect diverse communities across the region to the ocean and the canyon in new and different ways," Richard Spinrad, NOAA's administrator, stated, as per NPR.
And in turn, this will seriously boost the economy — provided that everything is handled responsibly.
"The canyon's rich biodiversity is integral to the region's economy," the government also stated, according to NPR, "underpinning commercial and recreational fisheries, recreational diving, whale-watching and birding."
Article continues below advertisement
Here's what you should know about Biden's proposal to turn Hudson Canyon into a marine sanctuary:
If you aren't familiar with Hudson Canyon, The New York Times describes it as: "a vast gorge in the Atlantic Ocean." Located only 100 miles southeast of New York City, its home to 200 fish species, 17 marine mammals, and serves as a feeding ground for various migratory birds. And to the joy of conservationists, it could soon be declared a national marine sanctuary, as long as Biden's latest proposal is officially approved later this summer.
Article continues below advertisement
Under federal protection, wildlife and shipwrecks would be protected from oil and gas drilling, as well as other harmful activities.
Part of the canyon is also expected to be converted into an offshore wind farm, and thus far, those plans have not been impacted by the sanctuary designation. The area will also be used by the NOAA to monitor the ongoing affects of climate change on these types of ecosystems, which are particularly vulnerable to coral bleaching and other undersea ailments.
"This is a once-in-a-generation opportunity to support marine conservation and deepen the connection of the more than 28 million residents in New York and New Jersey to our treasured ocean resources," John Calvelli, of the Wildlife Conservation Society stated, as per The New York Times.
From now until Aug. 8, there will be a "public comment period," until it's finalized. But needless to say, conservationists are celebrating this incredible milestone.
Article continues below advertisement
Are there other National Marine Sanctuaries in the U.S.?
Although this might sound like a novel idea, there are quite a few national marine sanctuaries in the U.S.
According to NOAA, there are 15 national marine sanctuaries in the U.S., which span approximately 620,000 square miles of oceanic and Great Lakes waters. There are 13 off the coast off the mainland U.S., as well as Papahānaumokuākea and Rose Atoll, which are located off the Hawaiian Islands, as well as the U.S. territory of American Samoa.
We applaud Biden for taking this step in the world of conservation, and we hope to see more in the future.