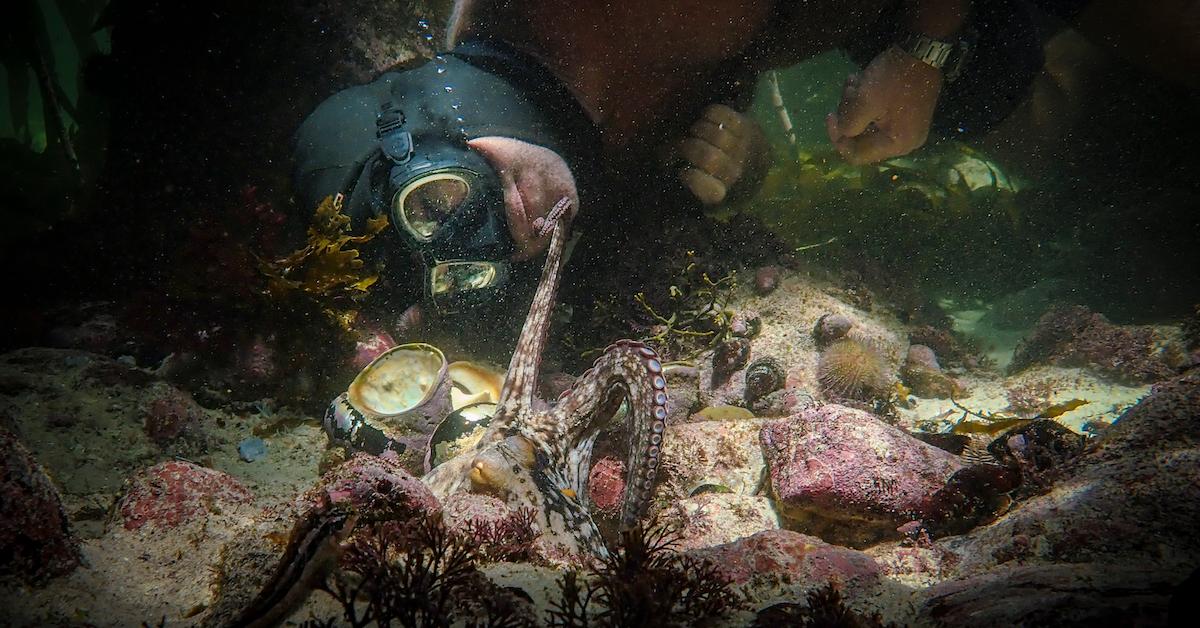 'My Octopus Teacher' Sends Powerful Message About Protecting the Planet
With the Academy Awards on Sunday, April 25, many Netflix users are revisiting the documentary My Octopus Teacher, which is nominated for the Oscar for Documentary Feature. The doc chronicles filmmaker Craig Foster and an octopus' unique friendship, and is a must-watch for any nature lover.
Article continues below advertisement
Keep reading to learn a bit about My Octopus Teacher, what its chances are of winning an Academy Award (spoiler: it's looking good), and to learn how the team behind the inspiring film hopes to inspire viewers to protect the planet and fight climate change.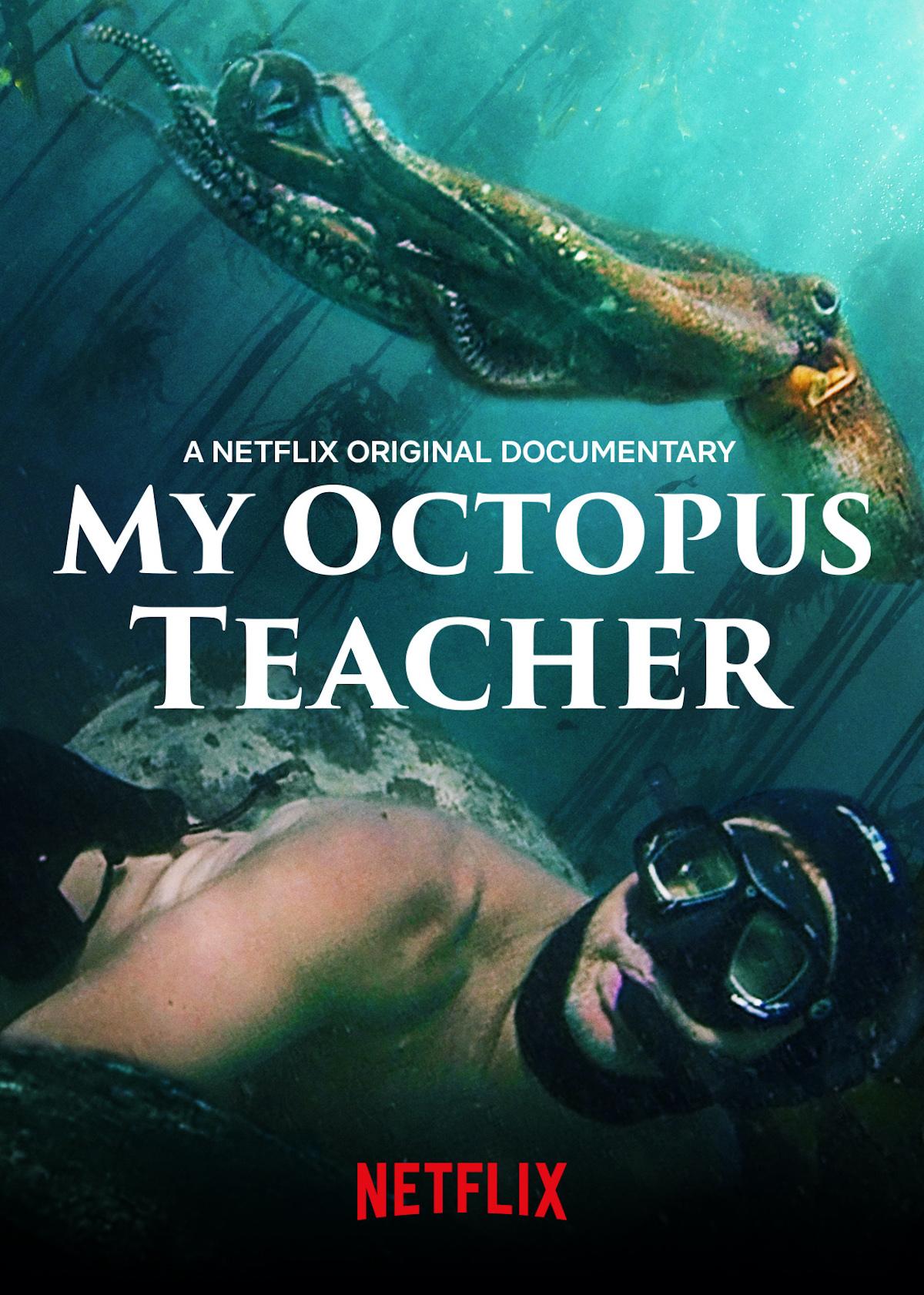 Article continues below advertisement
Craig Foster befriends an octopus in 'My Octopus Teacher.'
My Octopus Teacher tells the story of the friendship between a very special octopus and Craig Foster, a South African filmmaker who founded the Sea Change Project, a community of storytellers, filmmakers, journalists, and scientists working to protect the ocean.
According to the Sea Change Project, Foster's journey began when he was suffering from adrenal fatigue. What would be a setback for some instead inspired Foster to start free diving into the Great African Seaforest off the tip of South Africa — and when he realized the ice cold waters were actually helping reenergize him, he began filming his dives. Fortunately for documentary fans, that meant Foster was able to capture the friendship he soon began cultivating with a young octopus.
Article continues below advertisement
"It's a hard thing to explain, but sometimes you just get a feeling and you know there's something to this creature that's very unusual," Foster narrates in the trailer. "There's something to learn here. I had to have a radical change in my life, and the only way I knew how to do it was to be in this ocean with her. And then I had this crazy idea — what happens if I just went every day?"
Article continues below advertisement
He soon began doing just that, and visiting the octopus in her freezing underwater habitat every day for months and months, eventually forming an unusual and strong bond with the creature. Jane Goodall and the chimpanzees vibes, anyone?
To help bring his story to life, Foster partnered with directors Pippa Ehrlich and James Reed who directed My Octopus Teacher, as well as Roger Horrocks, the project's cinematographer and underwater cameraman. Foster himself starred, produced, and narrated the flick.
Article continues below advertisement
'My Octopus Teacher' is a frontrunner for the Documentary Feature Oscar.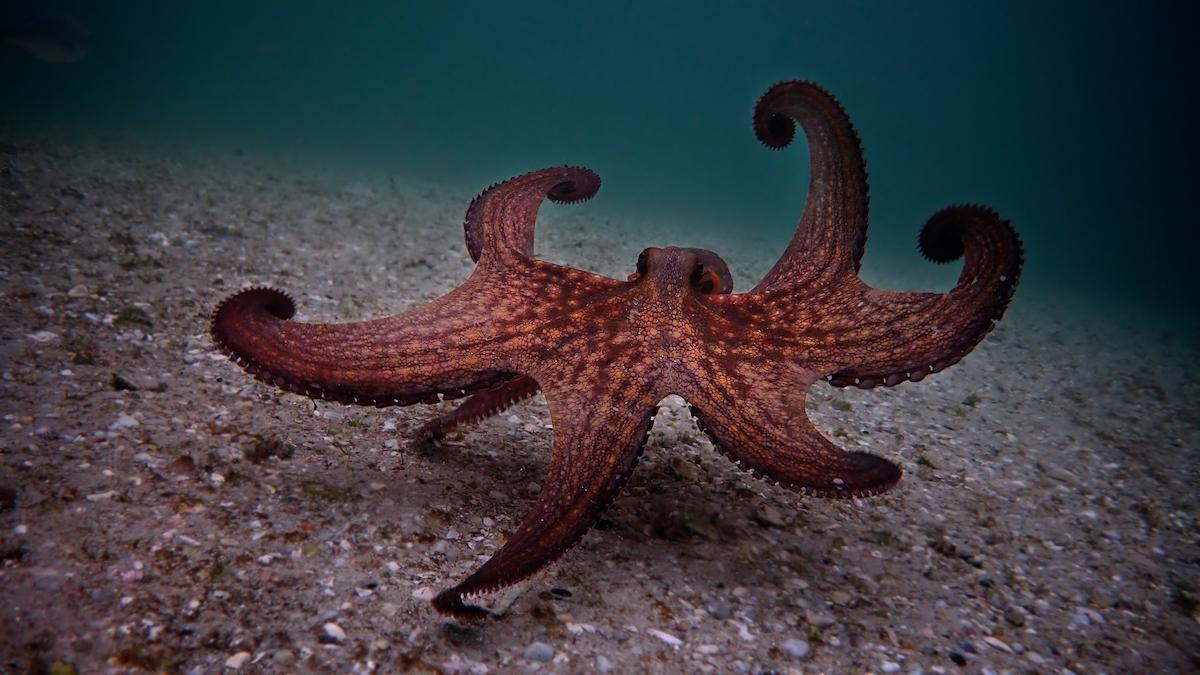 News outlets including Vanity Fair, Variety, and The New York Times are all predicting that My Octopus Teacher will take home the coveted award for Documentary Feature on Sunday night.
That's really no surprise, considering the doc has already picked up 14 other awards, including Best Documentary at the BAFTAs; Best Cinematography and Best Science/Nature Documentary at the Critics' Choice Documentary Awards; and Best Feature Film at the EarthxFilm Festival.
However, My Octopus Teacher does face some fierce competition. Other documentaries nominated for the coveted award are Collective, Crip Camp, The Mole Agent, and Time.
Article continues below advertisement
'My Octopus Teacher' hopes to inspire viewers to protect Earth.
Foster and the team behind My Octopus Teacher hope the film will inspire viewers to fight climate change. "If an octopus can give up its life for its children, what can we do as humans to ensure a livable planet for all the generations that will come after us?" the My Octopus Teacher team said in a statement on the Sea Change Project's website.
They also hope the documentary will help viewers become aware of the unique natural wonders on Earth that need protecting, such as the Great African Seaforest. "Unlike famous wild places like the Amazon or the Serengeti, hardly anyone even knows that it exists," the team said in a statement. "We hope that by telling the octopus' story, we have revealed the magic of her home."
My Octopus Teacher is streaming on Netflix, and the Academy Awards air Sunday, April 25, 2021 at 8:00 p.m. ET.