Hospitals Have a High Environmental Impact — That's Why Many Are Working to Curb Emissions
Long before the pandemic, hospitals have been notorious for having high environmental impacts — that's why many are working to lower their impact.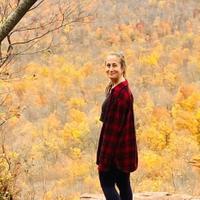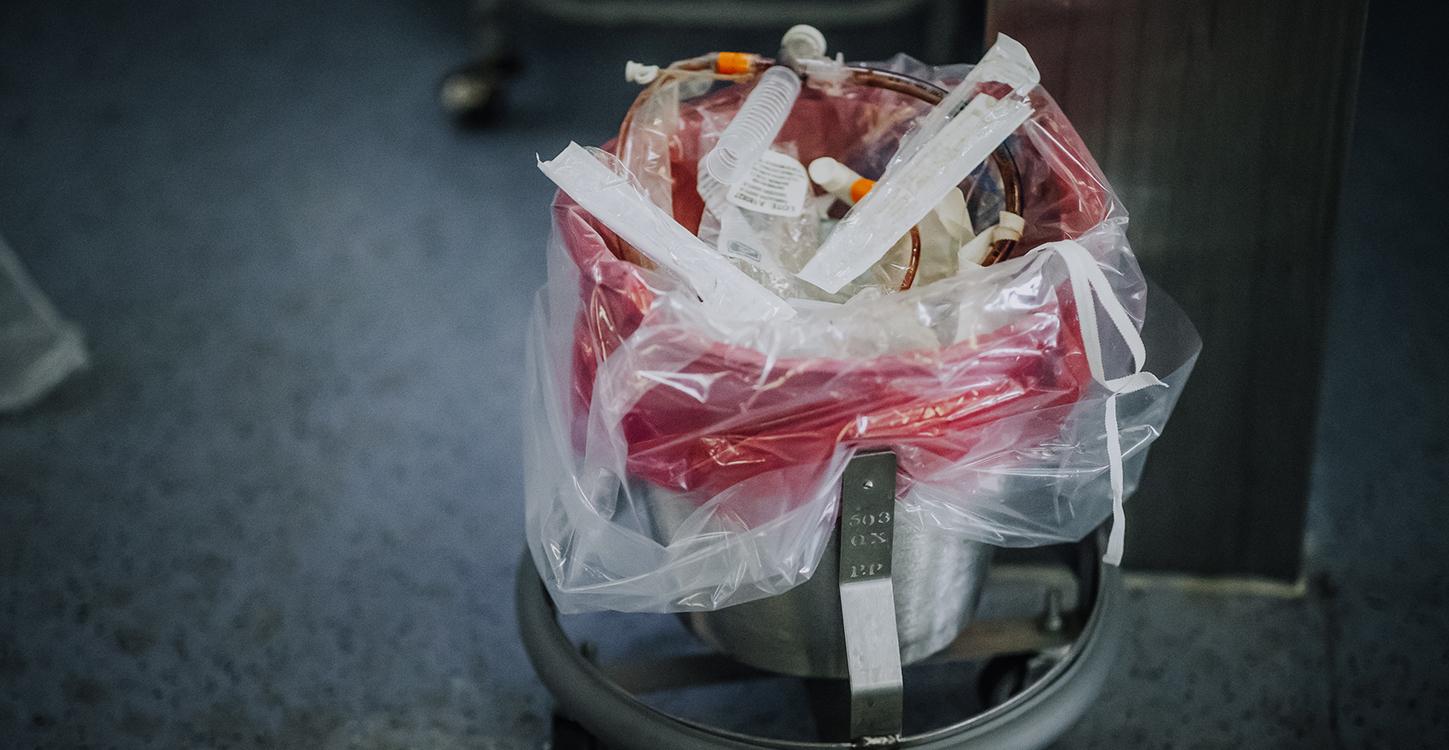 Long before the COVID-19 pandemic, environmentalists had identified the medical industry as wasteful beyond what's necessary for the sake of hygiene. According to a 2018 report from Stat News, hospitals in the U.S. create approximately 7,000 tons of solid waste daily (which includes gloves, plastic wrap, and beyond). In total, the health care industry accounts for about 10 percent of greenhouse gases nationwide — which is why hospitals are now focusing on lowering their emissions.
Article continues below advertisement
"Sustainability can save hospitals millions and millions of dollars in energy reduction," said Shanda Demorest, a nurse who used to work on the cardiac unit of a hospital in Minneapolis, Minn., as per The Guardian.
Keep reading for more on the environmental impact of hospitals, and how the industry is now taking initiatives to lower its emissions.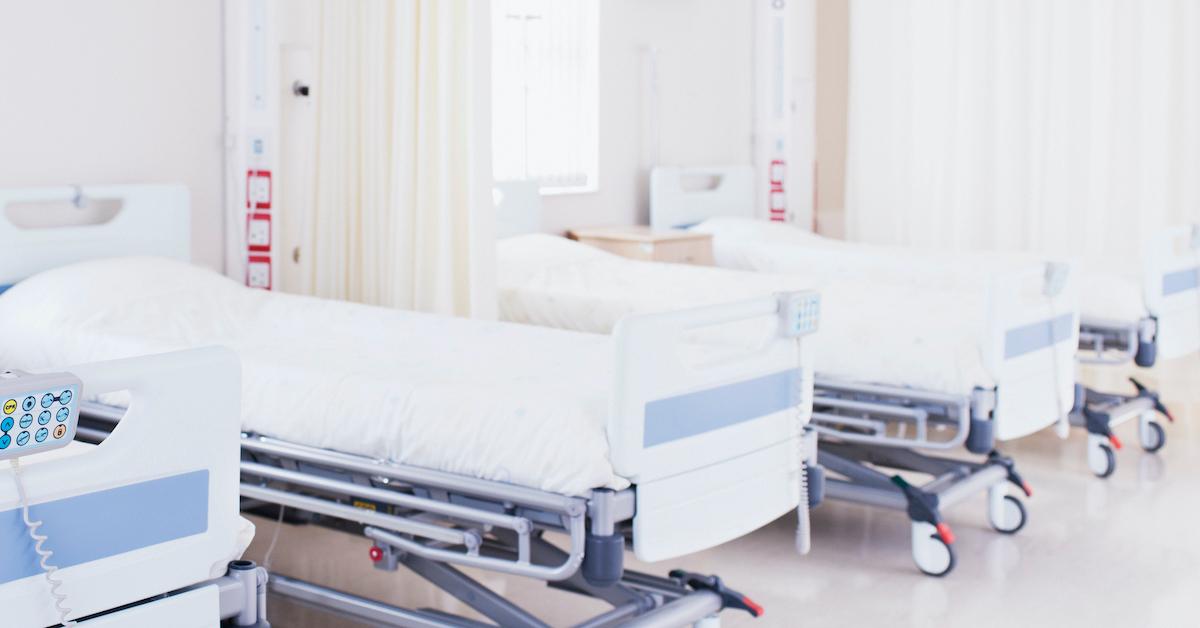 Article continues below advertisement
Why do hospitals have high emissions?
In 2013, NCBI recorded the U.S. healthcare industry as being responsible for notable amounts of air and water pollution, and therefore, various climate issues including: acid rain, greenhouse gases, smog, and ozone depletion. In terms of commercial industries that use the most energy, hospitals are second to food service facilities — this stems from being open 24 hours a day, having high energy heating, cooling, and ventilation systems, and from using inefficient lighting systems.
And while single-use products can be more hygienic, like gauze or bandages, using only single-use products has been proven to be unsustainable and uneconomical, according to MedCityNews. There are specific materials that could be reused safely and hygienically, and during procedures, not all materials that are disposed of are actually used. Combatting this would save on some of that 7,000 tons of trash that's sent to landfills daily, while saving hospitals about $400 million annually.
Article continues below advertisement
"While some pollution is currently inevitable in our efforts to safely care for patients, there is a tremendous amount of waste in our healthcare system," said Yale's Dr. Jodi Sherman, as per Yale News. "People are trying to reduce waste from a cost perspective. But there is a public health perspective as well that is important. Protecting public health is also an issue of patient safety."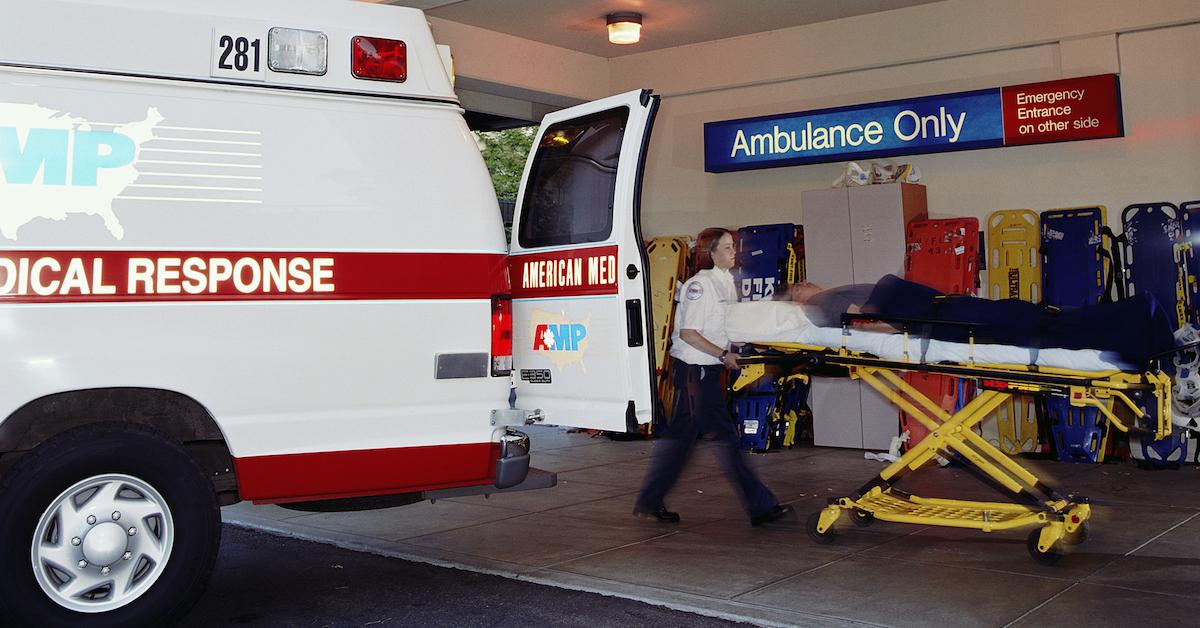 Article continues below advertisement
Hospitals are becoming more conscious of single-use waste.
Many healthcare workers are looking to make the healthcare industry more environmentally-friendly by becoming more conscious of single-use waste, according to The Guardian. Some nurses are making efforts to only unwrap disposable items when they're about to be used, to ensure unused items aren't simply tossed in the trash. Certain hospitals have also started working with suppliers to ensure medical equipment comes in packs instead of having everything individually wrapped, to save on packaging waste.
Several clinics have also started purchasing "reprocessed products." This effectively refers to "reusable" medical equipment that can be properly sterilized and then safely reused, which saved Virginia-based Carilion Clinic $125,000 in 2019 alone. Everyday hospital items such as washable gowns, blood pressure pumps, and pulse oximeters can be safely reused with proper reprocessing techniques, saving both single-use waste and money.
Article continues below advertisement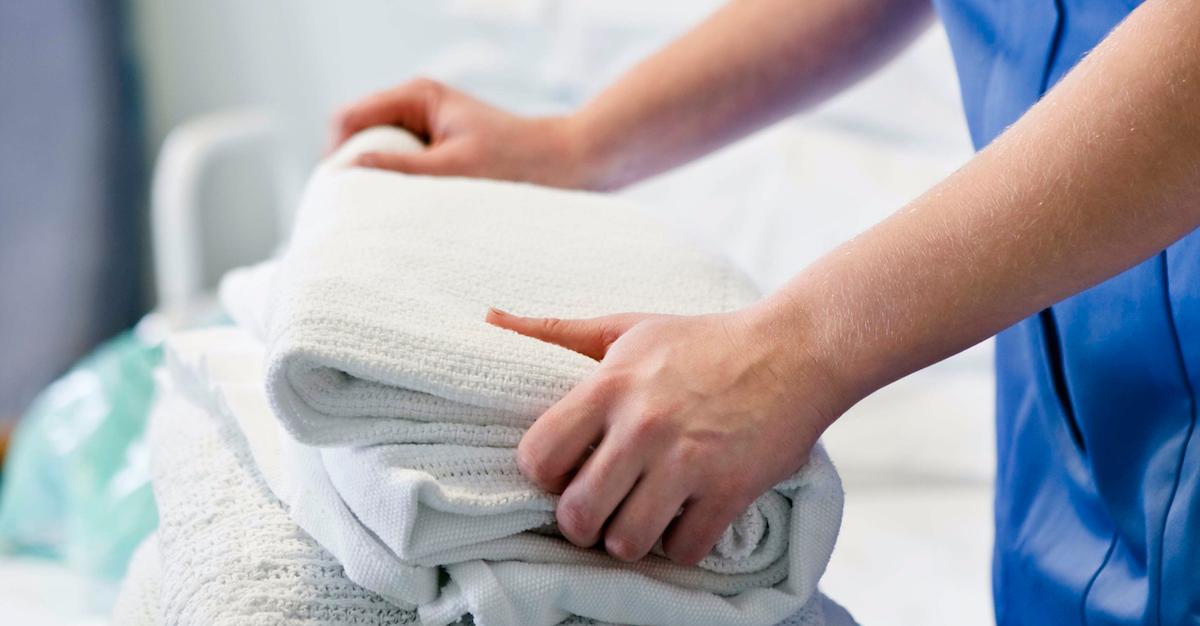 The healthcare industry is looking to limit waste in other ways, too.
Some hospitals have started asking patients if they actually want food, because oftentimes, that daunting silver tray of Jell-O, withered lettuce, and mush tends to goes to waste. According to Modern Health Care, the U.K.'s National Health Service (NHS) catering sect produces about 6 percent of the NHS's emissions annually, but studies from various hospitals show that about 40 percent of food that patients receive is tossed, without being touched. Yikes.
Article continues below advertisement
Likewise, proper waste disposal is important, too. As per the EPA, it's important to put anything that's "contaminated" in the incineration bin. But, oftentimes, non-infectious items, like paper or gloves are tossed into the wrong bin, adding to the amount of waste that is burned, and therefore, increasing the amount of toxic emissions that come from incineration. Hospitals are now doing more to educate their employees and highlight the importance of proper waste disposal.
Hopefully hospitals will continue to do their part to limit waste limit waste, as global warming and pollution drastically affects the health of our planet as well as our well-being. But really, if you are treated at a hospital or doctor's office, don't sweat the waste – patient health is ultimately what matters, and it's up to hospitals to implement greener policies, anyway.