If You Want to Start Training a Service Dog, Here's How to Get Started
Wondering how to get started in training a service dog? We've rounded up the top expert tips you need to know so you and your pup can be on your way.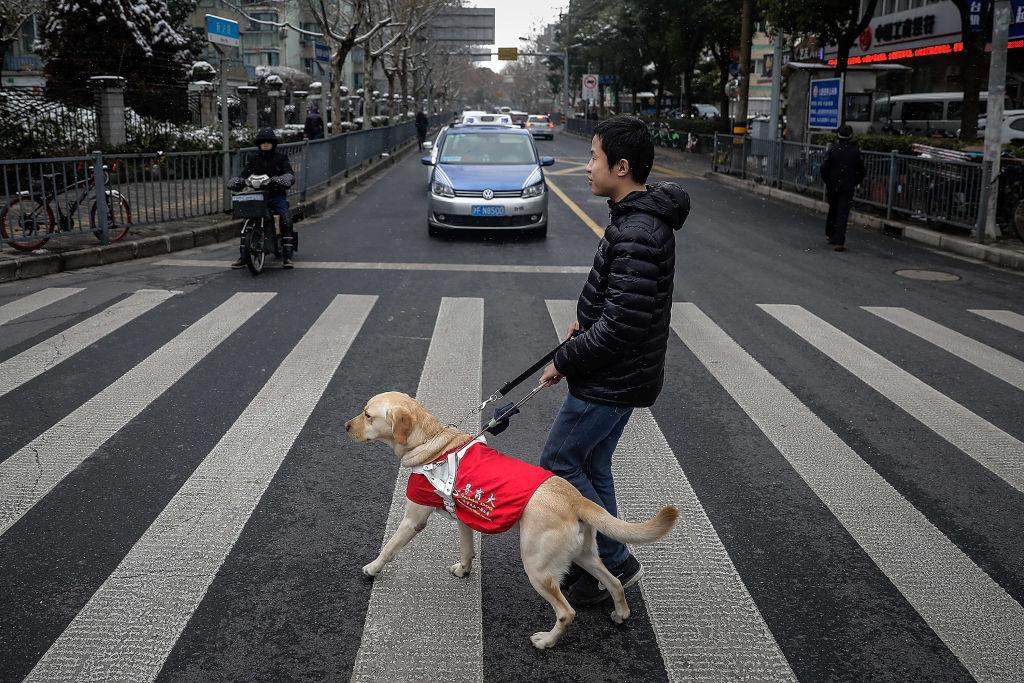 It's no secret that Americans love their dogs, often considering their four-legged friends a part of the family. In fact, more than 80 million Americans are dog owners, as the American Kennel Club (AKC) reports.
Article continues below advertisement
But beyond companionship, they can also work as service dogs, specifically trained to assist people with disabilities. So what is a service dog, exactly, and how are they trained to perform their duties? Keep reading for more on how to get started with training your own service dog.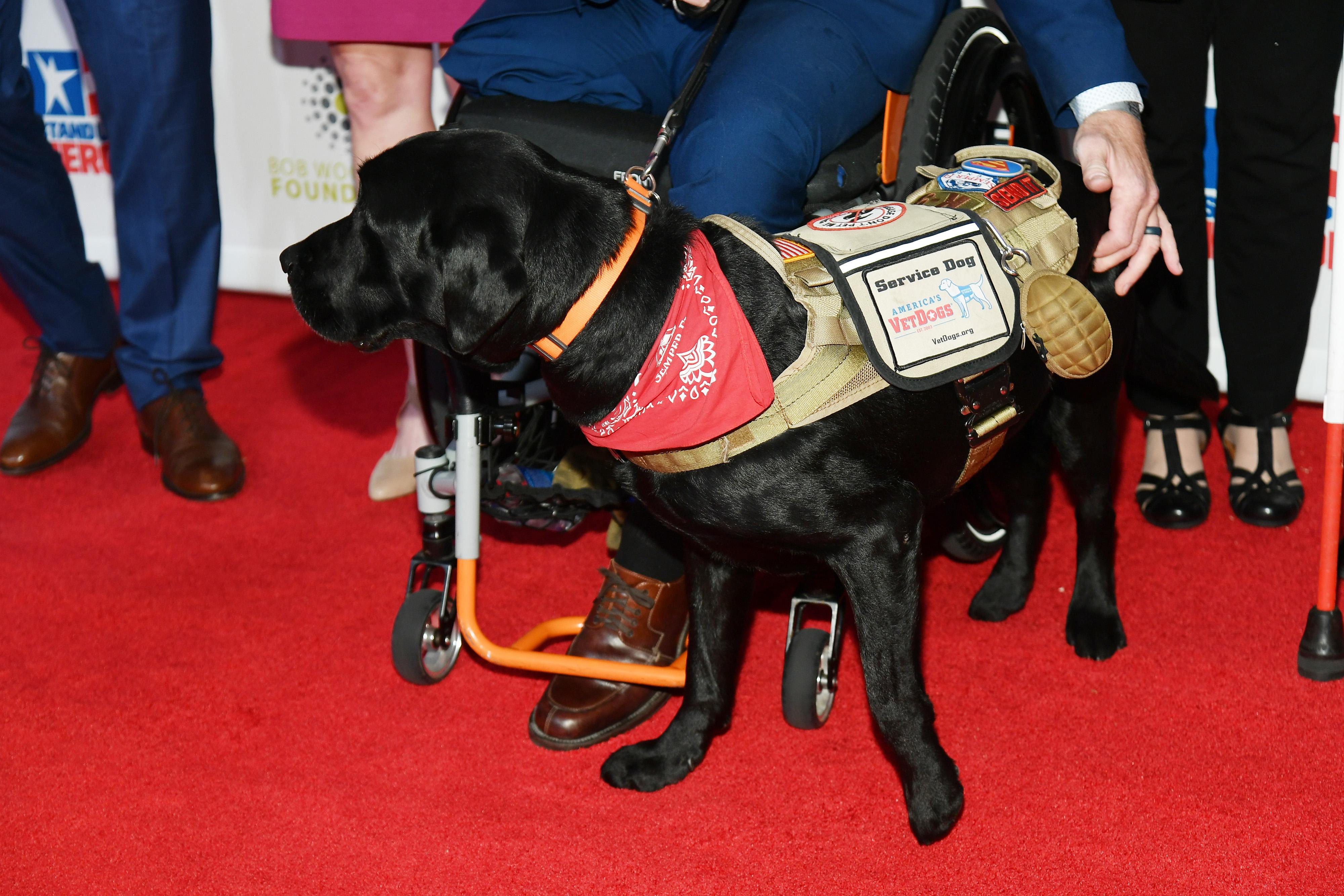 Article continues below advertisement
Here's how a service animal is defined:
In the 1920s, the first service dogs were Seeing Eye Dogs, and typically German Shepherds. The definition evolved a great deal since then, now including many types of breeds and tasks for their owners. Service animals are clearly and explicitly defined under the Americans with Disabilities Act (ADA) by the Department of Justice. The official definition says, "Service animals are defined as dogs that are individually trained to do work or perform tasks for people with disabilities."
It continues on to say, "Service animals are working animals, not pets. The work or task a dog has been trained to provide must be directly related to the person's disability. Dogs whose sole function is to provide comfort or emotional support do not qualify as service animals under the ADA."
Emotional support and therapy animals aren't considered service animals. They offer comfort, but are not trained to perform certain tasks, and because of that, they don't qualify as service dogs.
Article continues below advertisement
The ADA outlines some examples of the work or tasks that a service animal is responsible for, including:
Guiding people who are blind
Alerting people who are deaf
Pulling a wheelchair
Alerting and protecting a person who is having a seizure
Reminding a person with mental illness to take prescribed medications
Calming a person with Post Traumatic Stress Disorder (PTSD) during an anxiety attack
Performing other duties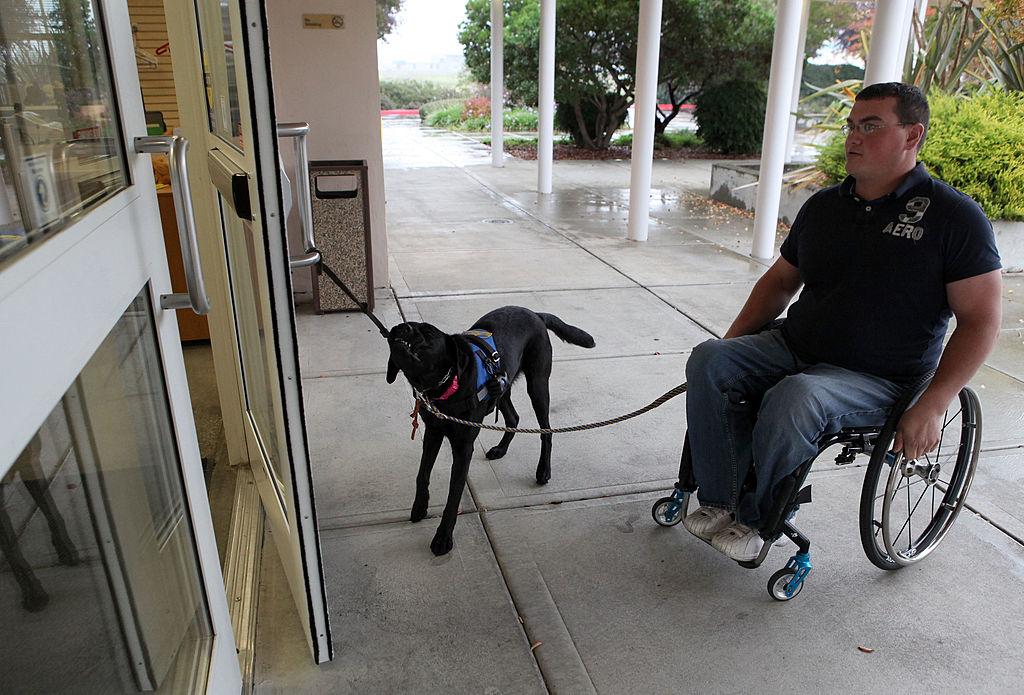 Article continues below advertisement
So, how are service dogs trained?
That's a good question, and the answer can be surprising. Service dogs are not actually required by law to be professionally trained or formally certified. This means that owners may train their own animals to perform specific tasks themselves.
Still, it can be a rigorous process, and there are professional service dog trainers — both non-profit and for-profit — throughout the country who specialize in these services.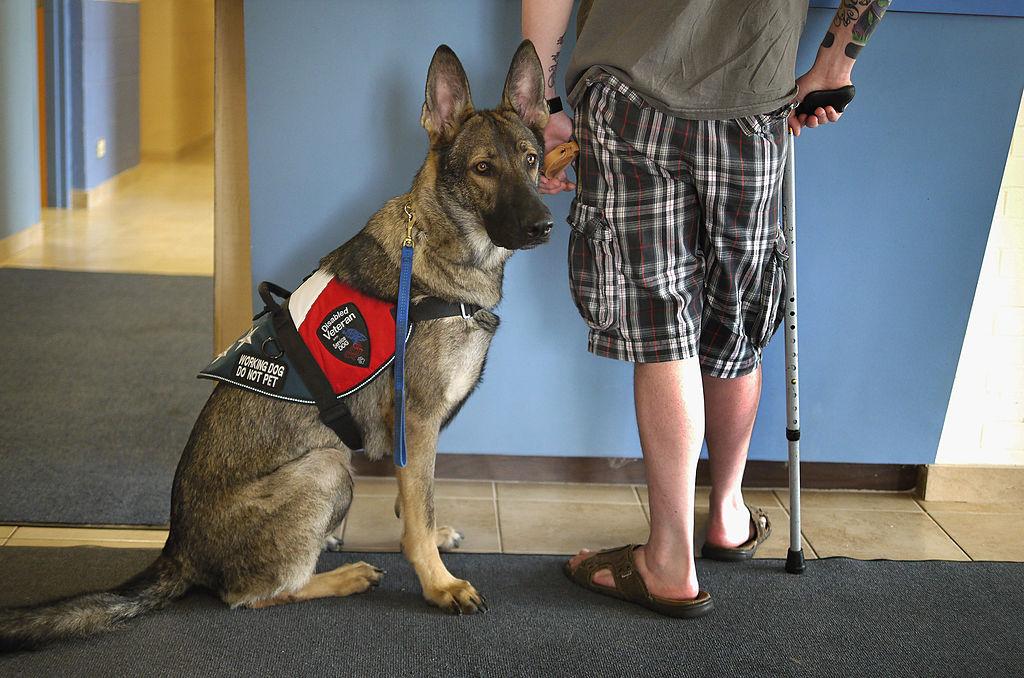 Article continues below advertisement
Training a service dog is a big commitment.
Ask any service dog trainer, and they'll tell you that training a service animal is no small feat. It requires not only great skill with training the animal for specific tasks itself, but detailed knowledge of the laws and expectations involved.
As mentioned, the ADA is highly specific about what can be considered a service animal — but there are also specifics around where they can be, and how they are expected to behave.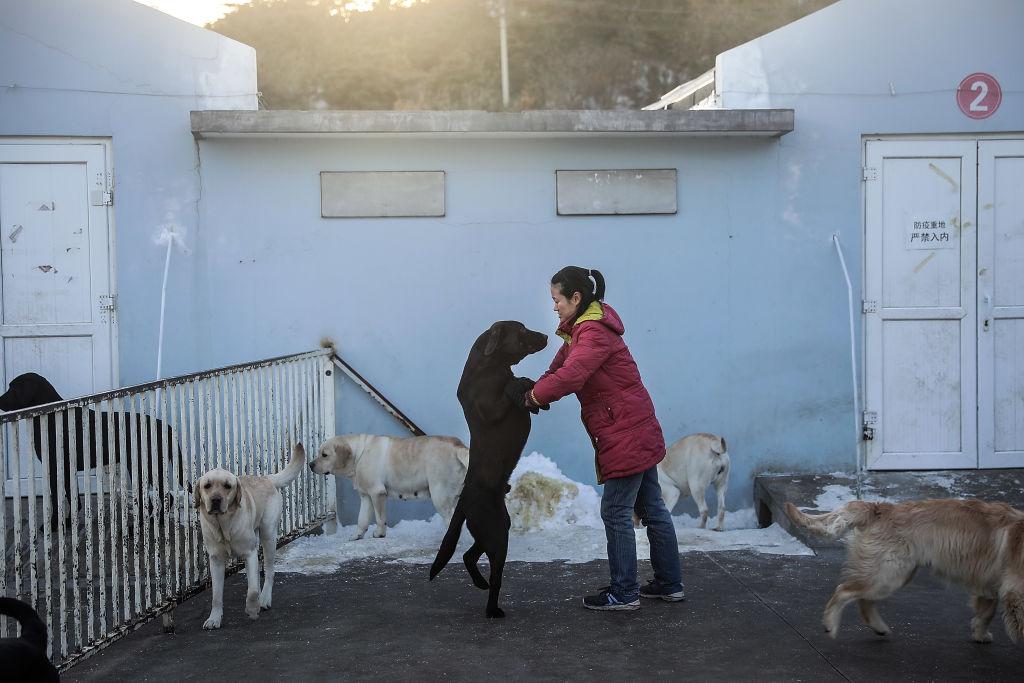 Article continues below advertisement
For example, even if a dog qualifies as a service dog under the ADA, the dog is only allowed to accompany its owner in certain public areas within businesses, government buildings, and beyond. But in other settings, they may be allowed in other areas as appropriate.
"In a hospital it usually would be inappropriate to exclude a service animal from areas such as patient rooms, clinics, cafeterias, or examination rooms."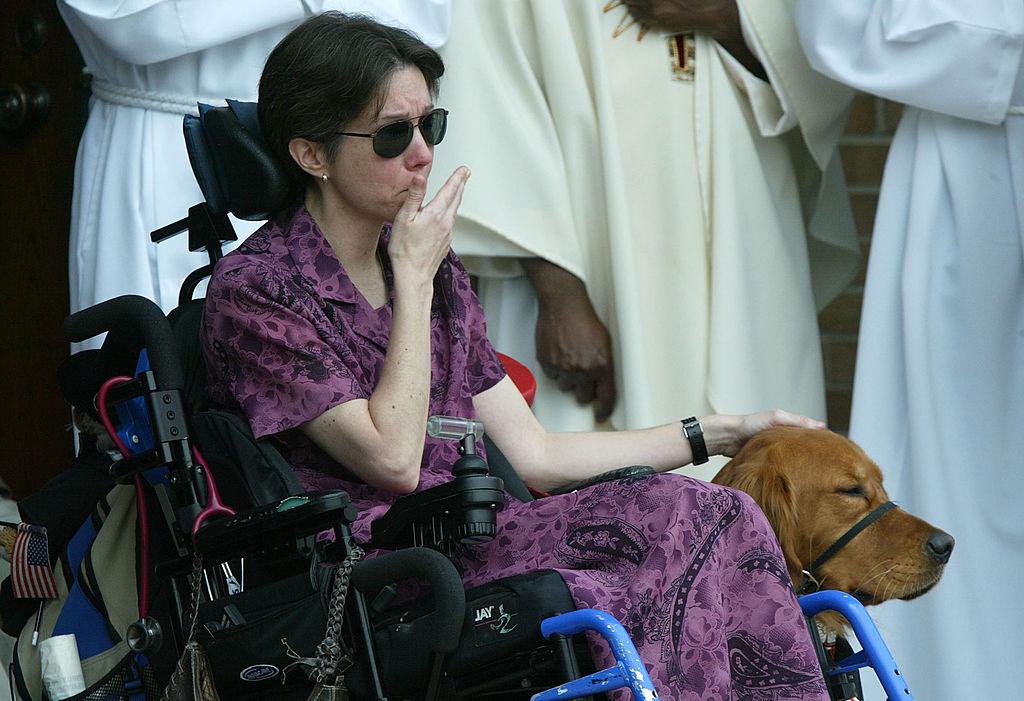 Article continues below advertisement
Another requirement is that the animal be harnessed, leashed, or tethered by its owner unless their disability prevents it. It must remain under the control of its owner at all times.
Service dog training is also a costly and time-consuming undertaking with an exceedingly high failure rate. The drop-out rate of service dog candidates ranges from 50 to 70 percent, AKC shares, and the cost of training a single animal can cost $25,000 and up.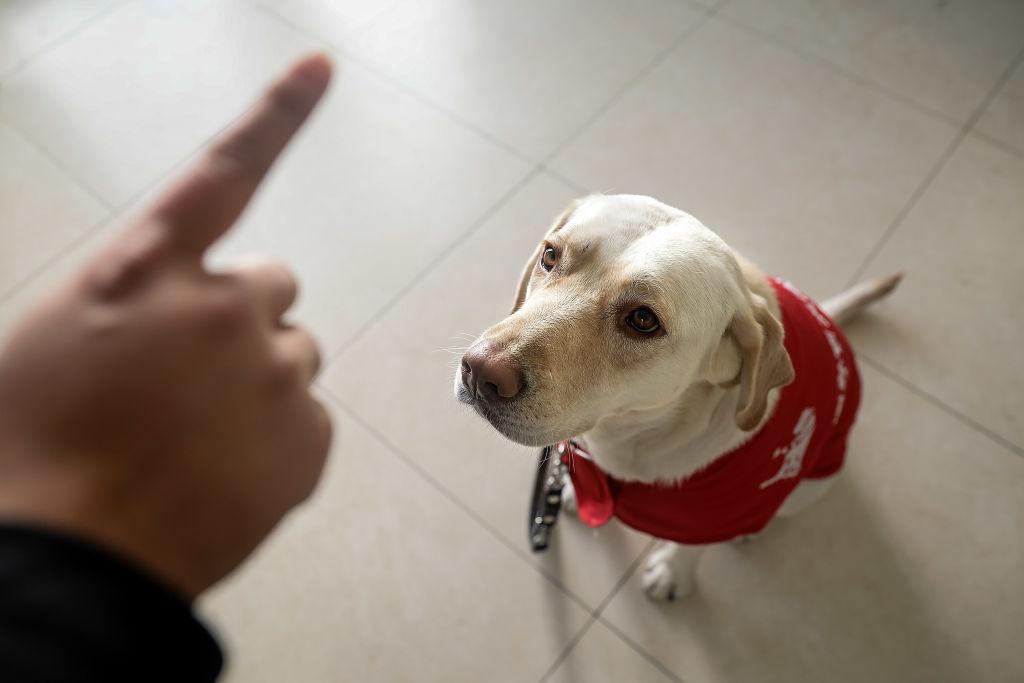 Article continues below advertisement
Here are top tips from expert service dog trainers.
We've rounded up some of the most commonly shared tips from respected organizations and experts.
Make sure you're serious about the commitment, as The National Association of Dog Obedience Instructors shares, saying, "this is one area of dog training where the life, health, and safety of a client is truly in the hands of the trainer. There is no place in the service dog industry for ill prepared trainers."
Remember you'll be responsible for ensuring the service dog can reliably accompany their partner in public. It must not show aggressive behavior or over-excitement, along with a host of other requirements.
Remember that it's not just the service animal that needs training, but their partner as well.
In summary, anyone can legally get started in training their own service animal. But there's more to the job than meets the eye, so make sure you go into it with the full picture in mind.