Finland Is Training Dogs to Detect Coronavirus In Humans
Dogs can be trained to smell coronavirus in human sweat, and early results show nearly 100% accuracy.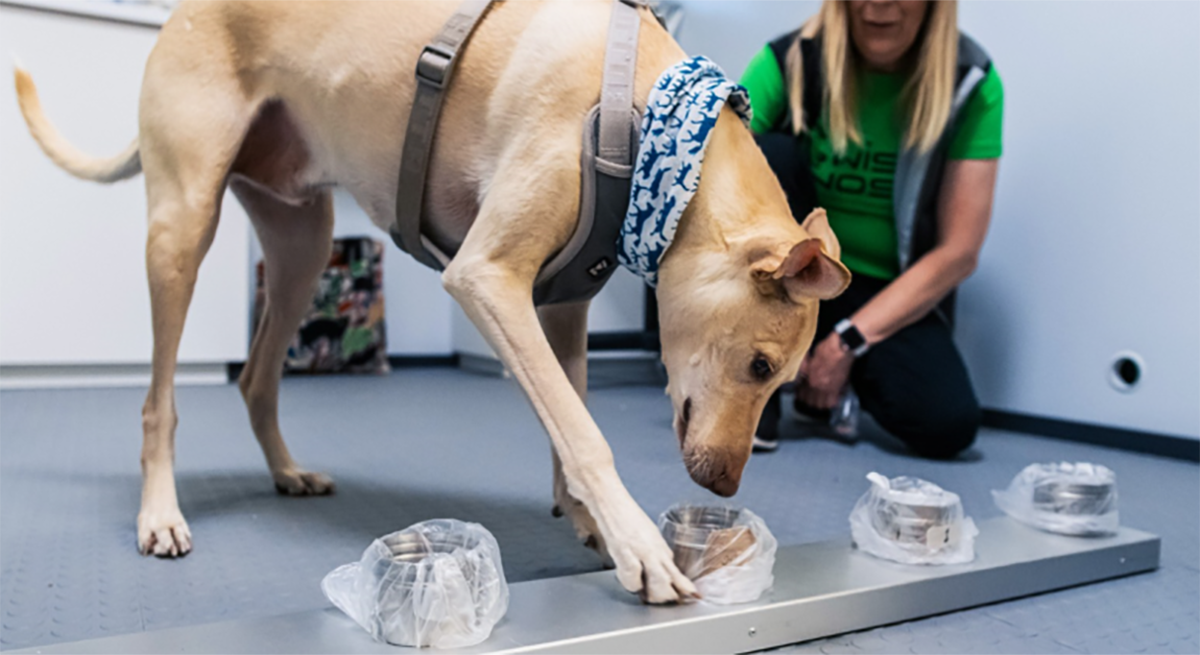 Much of Europe is facing a second wave of coronavirus. Germany recently reported its highest number of new daily cases since mass testing began. Belgium has scrapped tests for asymptomatic people, choosing to reserve limited testing capacity for others. And many areas of the United Kingdom are facing lockdowns to try and get the situation under control.
Article continues below advertisement
However, researchers in Finland may have found a creative solution to Europe's testing woes. As part of a state-funded pilot scheme held at Helsinki airport, four dogs have been taught to detect the presence of coronavirus within 10 seconds. According to researchers, the entire screening process takes less than a minute to complete and has "nearly 100 percent accuracy."
Article continues below advertisement
"It's very promising," Anna Hielm-Björkman of the University of Helsinki told The Guardian. "If it works, it could prove a good screening method in other places" such as hospitals, care homes, and at sporting and cultural events."
After arriving at the airport and collecting their luggage, international passengers are asked to dab their skin with a wipe. The wipe is put into a beaker and placed next to other containers with control scents. If one of the dogs detects coronavirus in the sample, it will yelp and paw at the sample. To verify the dog's verdict, the passenger takes a traditional coronavirus test.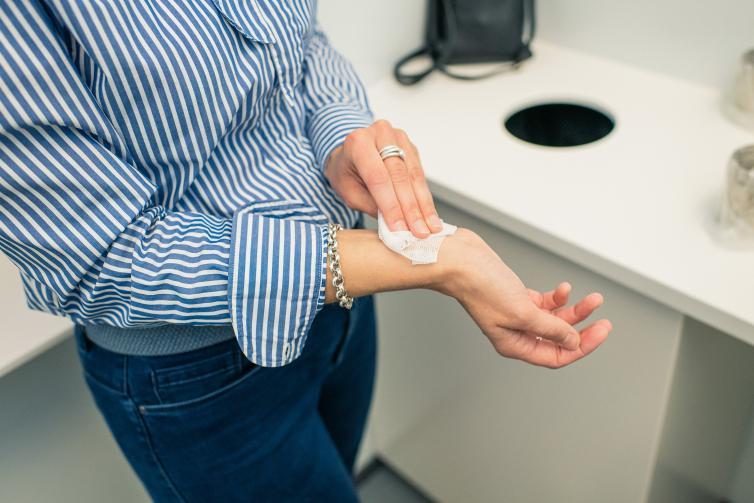 Article continues below advertisement
According to preliminary tests, the dogs could identify the virus with nearly 100 percent accuracy, even days before a person developed coronavirus symptoms. Scientists have long speculated that trained dogs—which have previously been able to detect cancer in blood samples—could be used to detect coronavirus.
A French study released in June concluded that there was "very high evidence" that dogs could detect coronavirus in the armpit sweat of those with the virus. The success rate of individual dogs ranged from 100 percent to 83 percent.
Article continues below advertisement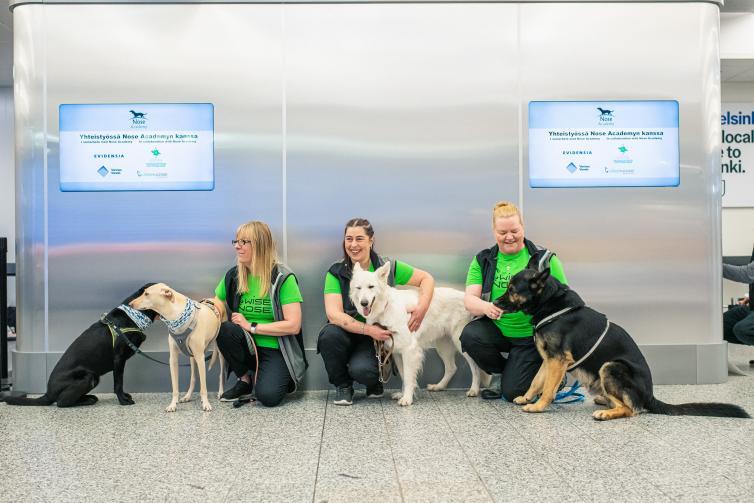 "Detecting COVID-19 is easy for dogs, and results have been encouraging," Helsinki Airport's parent company wrote in a press release. "According to preliminary tests conducted by a research group at the Veterinary Faculty of the University of Helsinki, dogs are able to smell the virus with almost 100% certainty. They can also identify the virus days before the symptoms have even started. This is something that laboratory tests fail to do."
Article continues below advertisement
"Dogs are also able to identify COVID-19 from a much smaller sample than the PCR tests used by health care professionals. The difference is massive, as a dog only needs 10-100 molecules to identify the virus, whereas test equipment requires 18,000,000."
The trial was funded by authorities in Vantaa, the city where Helsinki's airport is located. The four-month trial period cost €300,000 ($350,000), which it said is significantly cheaper than traditional testing methods.
While four dogs are currently taking part in the trial, six more are undergoing training to join them.
"Dogs need to rest from time to time. While two dogs are working, the other two are on a break. The service is mainly intended for passengers arriving from outside the country," Susanna Paavilainen, head of University of Helsinki's DogRisk research group, explained.