How to Freeze and Store Rhubarb
Rhubarb is a delicious, uniquely-flavored vegetable that's fairly easy to grow, but how well does it freeze?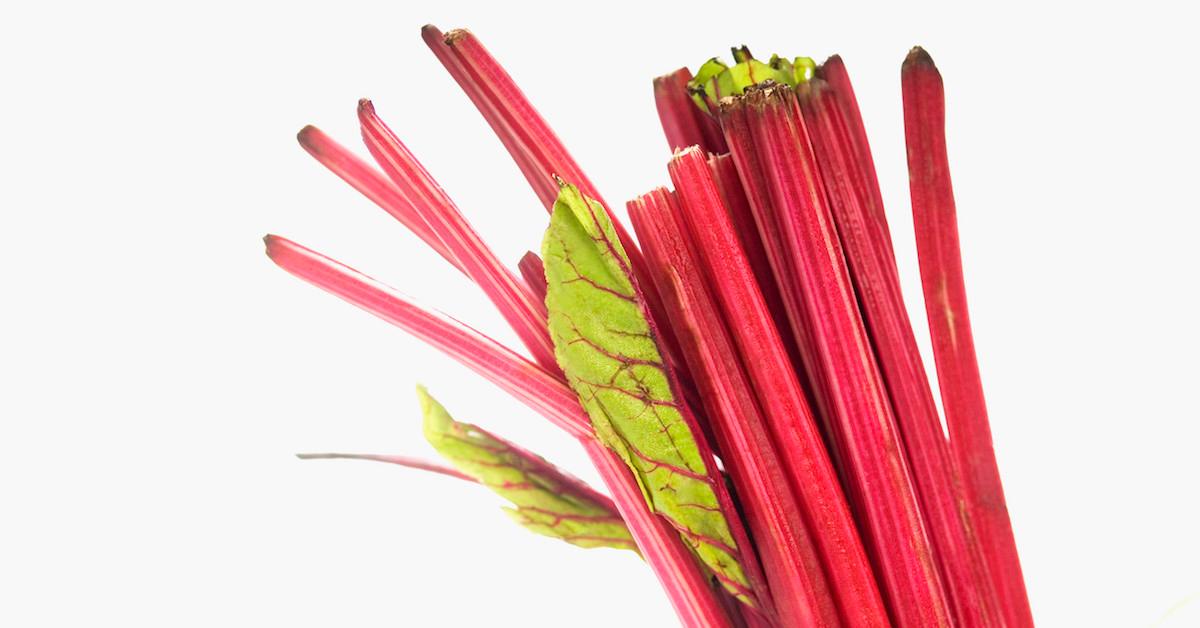 At first glance, rhubarb appears almost like a reddish pink celery stalk, though it tastes more like a delicately-flavored watermelon with a burst of crunchy, citrusy sharpness. Rhubarb's tartness is what makes it so delicious in a slew of desserts, but it needs to be balanced with a significant amount of sugar. It also grows quite well, which means you often end up with more rhubarb than you can possibly eat in a season. Thankfully, it's easy enough to freeze and store rhubarb for later use.
Article continues below advertisement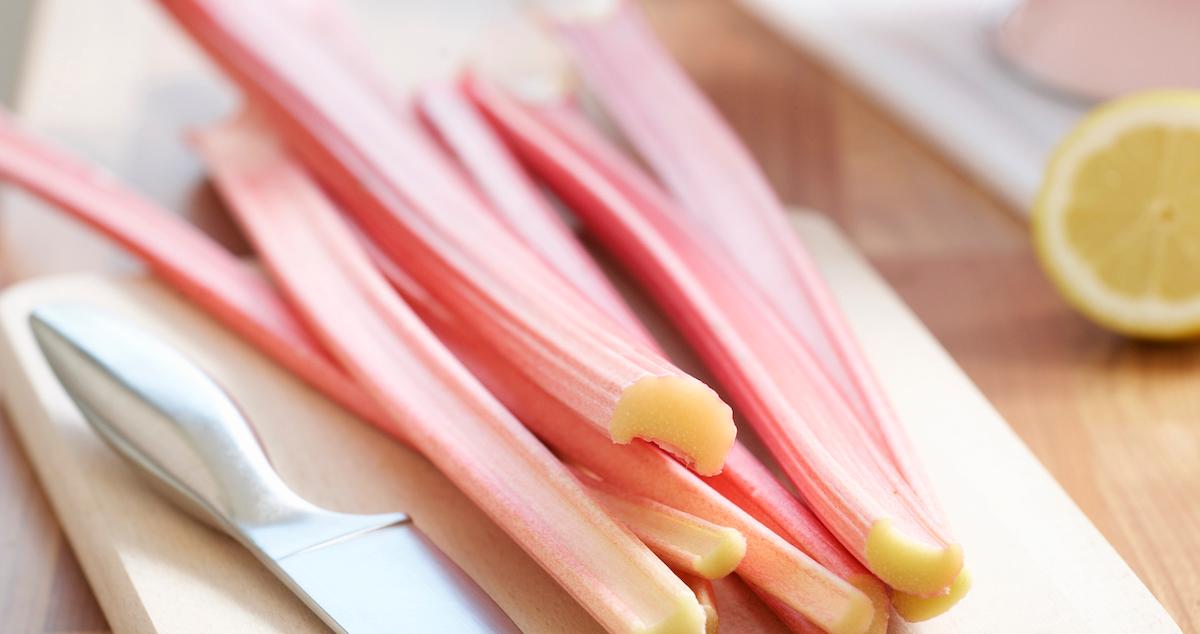 How to freeze rhubarb
According to Martha Stewart, rhubarb finds its peak ripeness in the springtime, usually between April and June. It freezes well and lasts for up to a year. You don't even need to thaw it before adding it to a number of dishes, sauces, and desserts.
Article continues below advertisement
To freeze rhubarb, take the stalks and cut them into 1-inch pieces before laying them in a baking tray lined with parchment paper. Place the tray in the freezer for a few hours until the stalks have firmed up, then transfer them to a freezer-safe bag (we recommend a reusable Ziploc alternative, such as a Stasher bag) or container. (Freezing them on a baking sheet first will help prevent the pieces from freezing together once you transfer them.)
Then, just throw it in the freezer until you're ready to use your rhubarb.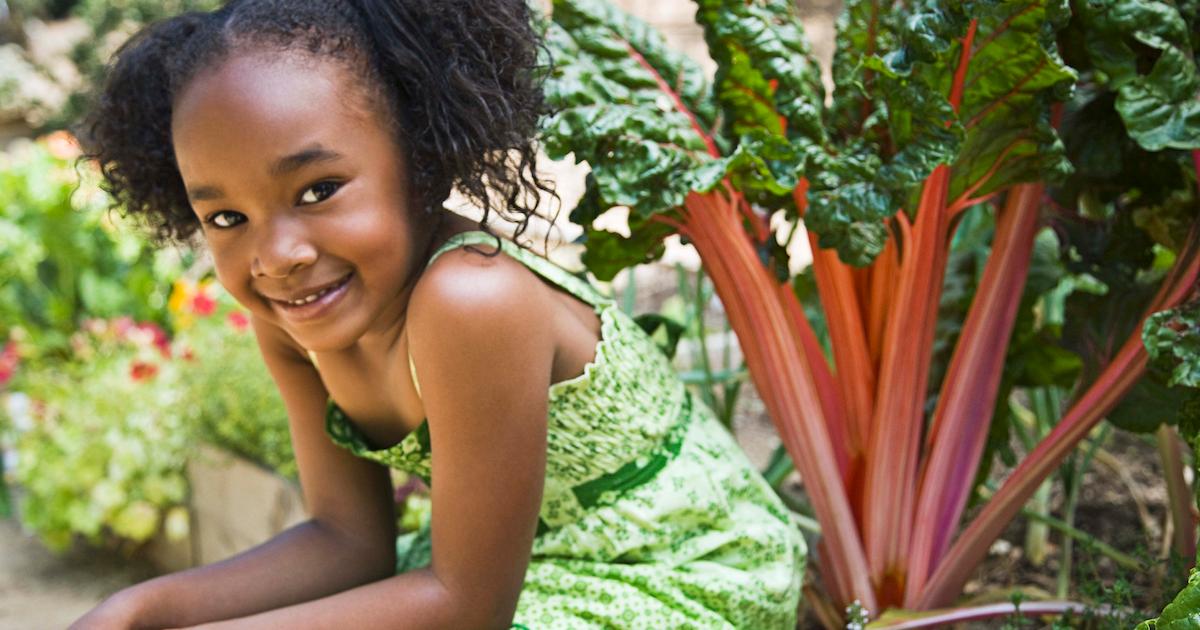 Article continues below advertisement
How to prepare rhubarb for eating
Rhubarb stalks can be eaten raw, but you probably wouldn't want to try them. Without the addition of sugar and cooking, the tartness can be overwhelming, though folks who enjoy that taste will certainly appreciate it. The leaves, however, should never be eaten under any circumstances. They contain a poison called oxalic acid, which makes them highly toxic, according to BBC Good Food, and should be discarded right away.
To prepare rhubarb, wash them thoroughly and strip away the tough, stringy ribs that run through the stalk. Some varieties of rhubarb, namely forced rhubarb, are tender enough that they don't require too much pruning. Simply cut off the ends as you would with a celery stalk and chop as needed.
Article continues below advertisement
Rhubarb can be stewed, poached, or roasted. It's great in pies, jams, or crumbles, and pairs well with both strawberries and ginger, according to BBC Good Food. For stewing or poaching, allow for 10 to 15 minutes of cooking, for roasting, at least 20 minutes.
How to grow rhubarb
Rhubarb might look unusual, but it's pretty easy to grow in your own backyard garden. According to Gardeners Supply Company, it grows best in full sun but does need some protection from the high heat of the afternoon. Your soil should only be slightly moist with good drainage. It should not be soggy or heavy, because rhubarb roots are particularly vulnerable to root rot.
Article continues below advertisement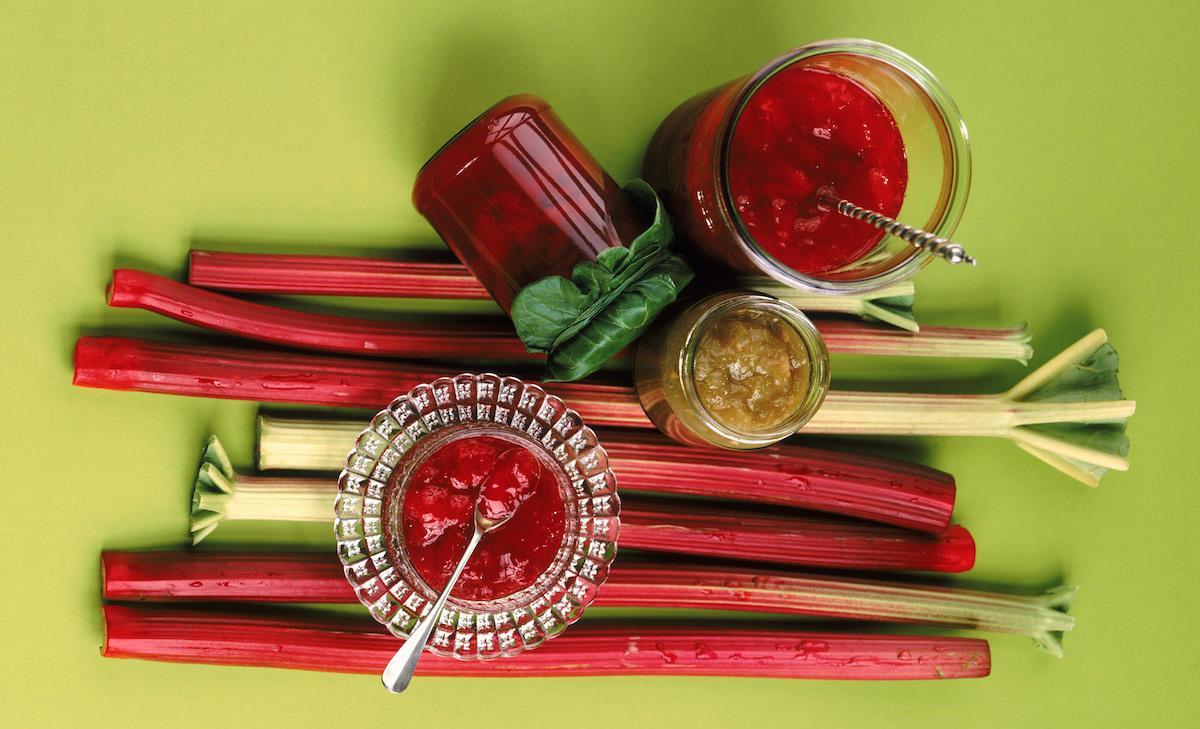 When to pick rhubarb
Rhubarb is ready to harvest when its stalks are standing sturdy at about 15 inches in length. According to The Family Handyman, having a deep red color is not necessarily an indication of ripeness, but most rhubarb should be ready between May, June, or July, in the Northern Hemisphere.
Your first inclination might be to cut the stalks off right above the root, but that is a mistake. Instead, The Family Handyman's recommendation is to grasp the stalk near the bottom, before gently twisting and pulling it away from the roots. Leaving a sliced nub of stalk means the plant will just wither and die, but leaving the roots will prompt the plant to regrow another stalk.