Sumatran Tigers: How Many Are Left, Why They're Endangered, and More
How many Sumatran tigers are left in the world? Three of the highly endangered animals were recently killed in animal traps.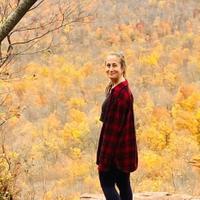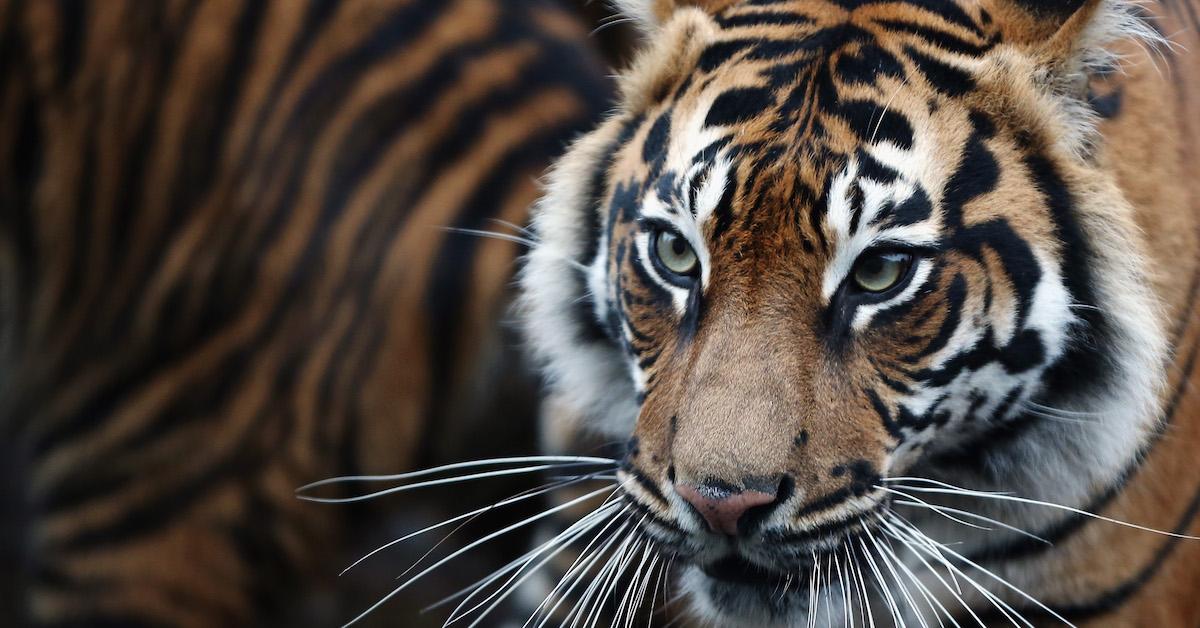 The animal conservation community is mourning the devastating loss of three Sumatran tigers, which were recently killed by boar traps in the Aceh province of Indonesia's Sumatra Island.
Because they are considered to be the most critically endangered tiger subspecies, there aren't many Sumatran tigers left in the world. Two tigers were initially found with their feet caught in a boar trap by a palm oil plantation. Then about 1,600 feet away, a third tiger's body was discovered a few hours later.
Article continues below advertisement
"Our initial suspicion is that the tigers died after being caught by a boar trap, because when we found them their feet were ensnared by thick steel sling," local police chief Hendra Sukmana said in a statement, according to Phys.org.
An investigation has been opened in regards to the incident, as Sumatran tigers are protected by Indonesia's Conservation of Natural Resources and Ecosystems law. Those types of traps are also illegal, because of how dangerous they are.
Anyone found guilty of killing the protected species could face up to five years in prison, and will likely have to pay a fine up up to 100 million rupiah (about $7000).
"We strongly condemned this incident and will cooperate with law enforcement agencies in an investigation," Agus Arianto, who heads the conservation agency in Aceh, said in a statement, as per Associated Press.
Article continues below advertisement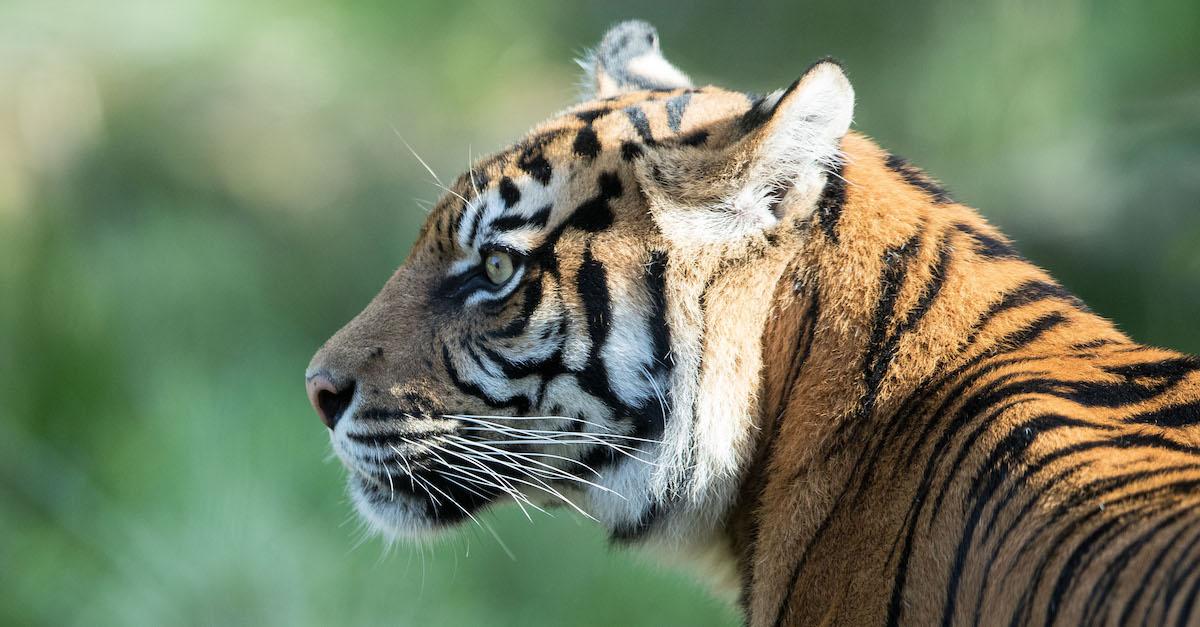 How many Sumatran tigers are left in the world?
Sadly, Sumatran tigers are dying out, and they may not be around for much longer. As of 2008, according to The Guardian, the International Union for Conservation of Nature classified them as critically endangered, as their estimated population had plummeted to less than 680. But as of 2022, things have gotten much worse for the widely beloved species.
Article continues below advertisement
As of 2022, there are estimated to be less than 400 Sumatran tigers in the wild, worldwide. Experts say the three that were recently killed serve as a major setback to bringing the tigers back into existence.
Article continues below advertisement
Why are Sumatran tigers endangered?
Sumatran tigers are endangered for a number of reasons — one of the main reasons being deforestation. According to Phys.org, land clearing for palm oil plantations has resulted in major habitat destruction. Deforestation has decimated the Sumatran tiger's means of shelter and food.
Additionally, tigers are sadly a target for poachers. Even though scientific evidence has proven they have no health benefits, many of their body parts are used in traditional medicine. Poaching has reportedly gotten worse due to loss of income from the pandemic, according to The Guardian.
Despite conservationist's hopelessness in terms of bringing them back, though, conservation efforts are still being made to save them.
Article continues below advertisement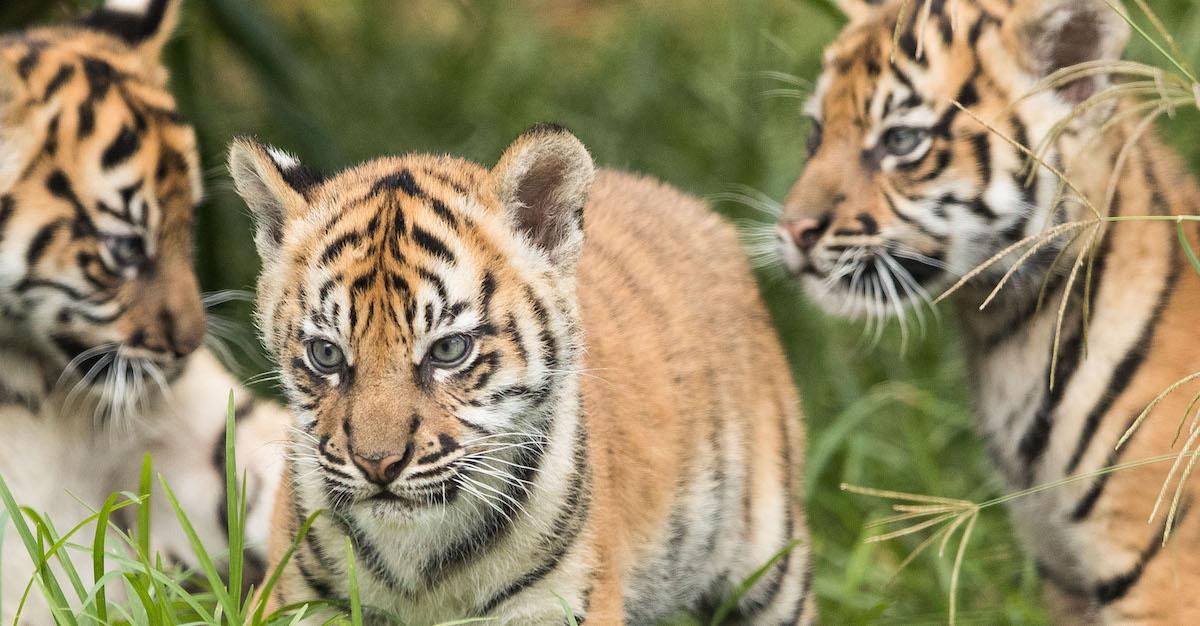 What conservation efforts are being made to save the Sumatran tiger?
There are many conservation efforts being made to save the Sumatran tiger — aside from having the species be "federally protected."
The Rainforest Action has a petition to protect the Leuser Ecosystem and the Sumatran tigers from big companies that use palm oil from palm oil plantations.
Article continues below advertisement
Likewise, the Rainforest Alliance puts fourth education efforts and policy-changing efforts, by partnering with allies worldwide to drive change.
WCS Indonesia, on the other hand, is working with the government to implement a national tiger protection program, addressing illegal logging and encroachment, working with communities to reduce human-tiger conflict, and conducting scientific research to improve conservation techniques.
Hopefully the Sumatran tiger will ultimately make a comeback, but right now, things are looking incredibly bleak for the tiger subspecies.