Jeff Lowe Took Over Joe Exotic's Animal Park, but Where Is He Now?
Jeff and Lauren Lowe took over Joe Exotic's zoo, but what happened to them afterwards?
Netflix's Tiger King was awash with wild, obsessive, and at times, weirdly erotic personalities. One of those was the former Tiger King himself, Joe Exotic — but his arrest and loss of his business to his successor, Jeff Lowe, introduced the world to a whole new breed of feline royalty. Both Lowe and his wife, Lauren, turned out to be just as wild as Joe and the cats at the Greater Wynnewood Exotic Animal Park. But where is Jeff Lowe now, and what has become of the park since he took over?
Article continues below advertisement
Where is Jeff Lowe now?
Well, we can tell you that he isn't at the Greater Wynnewood Exotic Animal Park (GW Zoo) anymore. According to TMZ, Lowe was evicted from the park in October of 2021 due to unpaid rent and damages. This was after being denied an additional 30-day extension as requested by Lauren. The new Tiger King allegedly owes upwards of $10,000 in rent and other damages, in addition to being mostly tiger-less these days.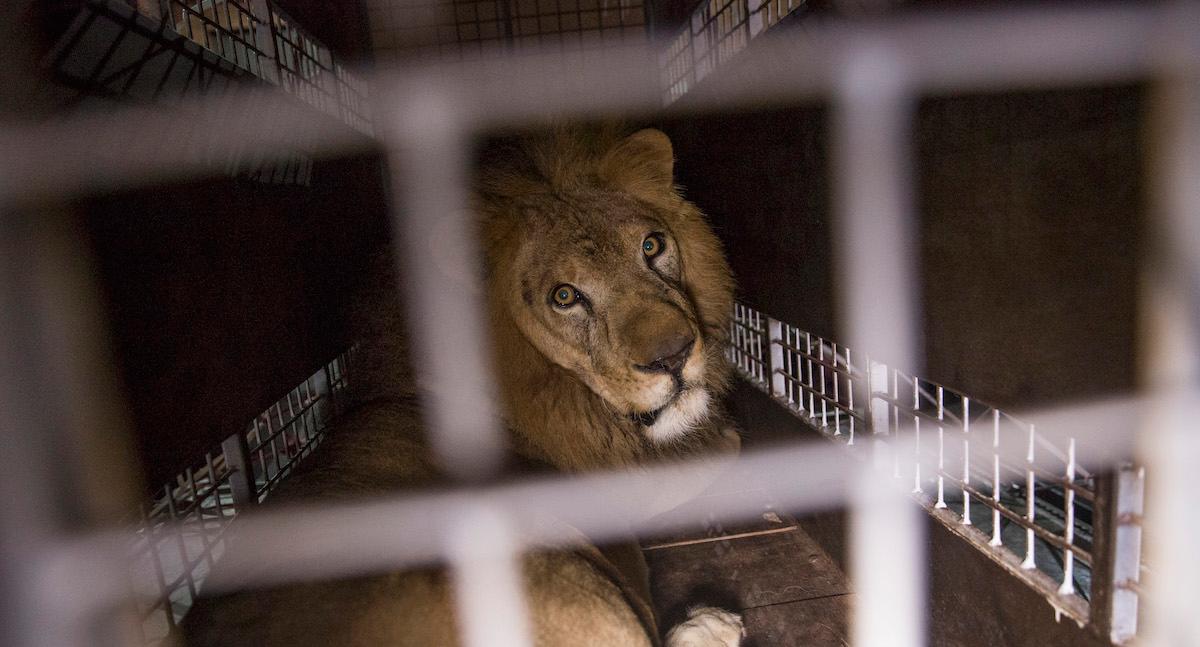 Article continues below advertisement
Jeff Lowe had 68 big cats seized from the GW Zoo.
The eviction is just another in a long line of troubles that Lowe has experienced since inheriting the GW Zoo from Joe Exotic, after Exotic was sent to jail in 2018. According to a press release from the U.S. Department of Justice, federal agents came in and seized 68 exotic cats from the Lowes in May of 2021. An assortment of lions, tigers, lion-tiger hybrids, and a jaguar were all seized in the raid.
The seizure was preceded by three separate inspections by individuals from the U.S. Department of Agriculture's (USDA) Animal and Plant Health Inspection Service, all of which failed to address certain concerns the agencies had about the welfare of the captive cats. After months of failing to comply with government recommendations to provide adequate food, shelter, and veterinary care for these animals, they had no choice but to take them to a place where they would be safe and provided for.
Article continues below advertisement
These events were all following another ruinous ruling by a federal judge that took place in May of 2020. In that case, the presiding judge ordered Lowe to hand over control of the GW Zoo to his and Joe Exotic's so-called nemesis, Carole Baskin of Big Cat Rescue in Tampa, Fla. According to ABC Action News, this ruling was due to fraud committed by Joe Exotic some years prior.
Apparently the property was illegally transferred to Joe Exotic's mother for some cockamamie purpose or another. Nevertheless, Lowe did eventually hand the property over, but according to People, it wasn't until two months later, and he allegedly took the lion's share of the zoo's cats with him to a park he owned in Thackerville, Okla.
Article continues below advertisement
Jeff Lowe and his wife, Lauren, received a DUI barely a month after the cats were seized.
According to People, Lowe and his wife were arrested for driving under the influence in Oklahoma City soon after the federal agents came for their cats. Lauren had been driving the couple's white Range Rover initially, but switched places with her husband after she drove over a curb while trying to exit a parking lot. Lowe didn't fare much better behind the wheel, apparently, because he was pulled over after changing lanes illegally.
Article continues below advertisement
Police reports indicate that both parties had slurred speech and smelled of booze. On top of that, Lowe himself failed both a field sobriety test and a breathalyzer test, which registered his blood alcohol at an astonishing 0.18, which is more than twice the legal limit of 0.08 percent in Oklahoma.
If you want to catch up with all of the Lowes woes and get the whole story following the original Tiger King series, Season 2 of Tiger King is set to air on Netflix on Nov. 17, 2021.