Support These Low-Waste Artists to Decorate Your Home Sustainably
Whether you're looking to redecorate your home, or if you want to support local sustainable creators, these low-waste artists are worth supporting.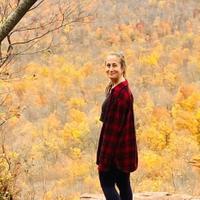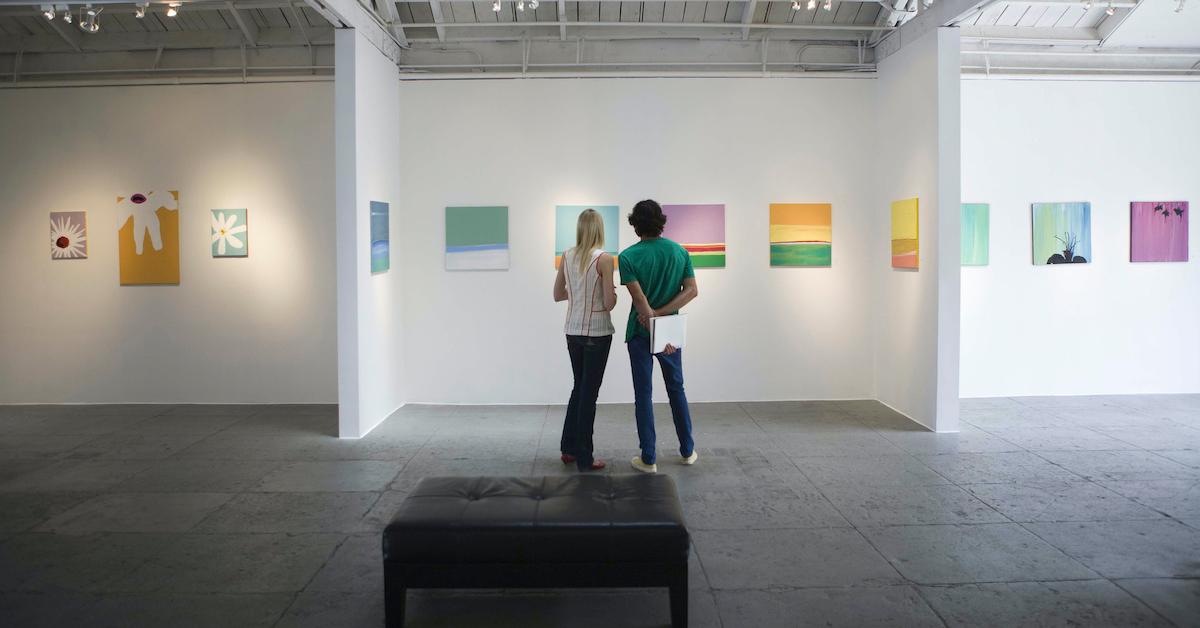 Amid the ongoing pandemic, many industries are suffering — especially the art industry. Artists across the globe are struggling to make ends meet, as a large portion of their potential customer base is currently jobless, and therefore cutting back on spending, allocating minimal funds to redecorating. That being said, if you have the funds, now is an opportune time to support artists and redecorate the home office you're stuck in every minute of every day.
Article continues below advertisement
That being said, we've listed our favorite sustainable, low-waste artists to liven up your home in the greenest way imaginable, and to bring some natural, guilt-free flair to your living space.
Tasha Cathey (@tashacathey_)
Tasha Cathey is an Alabama-based artist who makes her own natural watercolors, pigments, and oil paints based on her travels. Her supplies contain no plastics or harmful chemicals, and the result? Beautiful paintings will natural earthy tones that will bring a delicious taste of nature to your living space.
Article continues below advertisement
@thefoxestail
Austin, Texas-based artist, @thefoxestail makes a variety of handmade crafts, from rope bowls to map clocks to stamps, using upcycled and all-natural materials. Her ability to craft is truly limitless, so if you're in the market for any home goodies, there's a chance she might have what you're looking for.
Article continues below advertisement
Shanai Kellet (@malogaart)
Aboriginal artist Shanai Kellet (@malogaart) brings the outdoors into your home, creating gorgeous, colorful, paintings that are inspired by nature and her Indigenous upbringing. Sometimes, she actually incorporates natural elements — such as sand and bark — into her paintings, making for a truly authentic piece of natural work.
Article continues below advertisement
@lost.upcycling
Professional artist and thrifting extraordinaire @lost.upcycling is on a much-needed mission to improve the fashion industry and upgrade discarded pieces with lovely hand-painted designs. Her first batch of items is dropping on Jan. 15, so be on the lookout for some seriously awesome original pieces.
Article continues below advertisement
Jenny Espirito Santo of Mind the Cork
Jenny Espirito Santo is a Black U.K.-based artist behind sustainable design company, Mind the Cork. Her Etsy shop boasts eco-friendly contemporary art pieces composed of cork, a renewable and compostable material that can be harvested separately from the rest of the tree, according to Sustainable Jungle. Santo makes planters and other gorgeous items that bring natural flair to your living space.
Article continues below advertisement
Alice Thomas (@a.hazeldesign)
Welsh artist Alice Thomas (@a.hazeldesign) is a professional macramé artist, making mobiles and wall-hangings from natural materials such as recycled cotton and natural jute twine. She also forages for many of her materials, such as sturdy sticks for hanging her works, and utilizes natural hand-dying techniques, making for totally ethical and absolutely gorgeous pieces.
Article continues below advertisement
@spacemanjeff88
Jeff (@spacemanjeff88) upcycles anything from old maps to old pieces of wood to make unique home décor, such as the map lamp above, paintings, and more. To describe his style in a nutshell, his bio reads, "I make art from the crumbling scraps of 21st century capitalism."
Article continues below advertisement
There are so many sustainable artists out there, and supporting them now is more important than ever. Do them — and your home — a huge favor by shopping from them as much as possible.