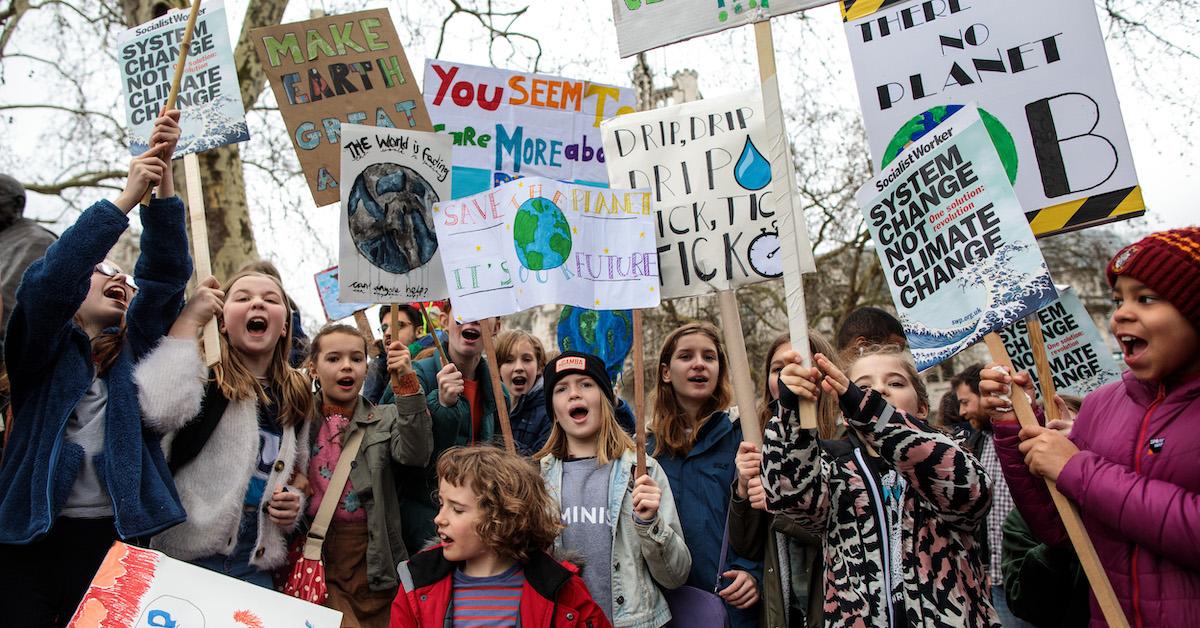 How to Celebrate Climate Week: The Global Climate Strike + Free Events Around NYC
Every fall for several decades, the United Nations General Assembly has met at the UN Headquarters in New York City, bringing together representatives from every country to discuss global matters relating to the climate, security, peace, economics, and more. Coinciding with the General Assembly is the UN Climate Action Summit, from Sept. 21 to 23; and right after that, there's Climate Week NYC, a weeklong series of climate-themed events all over NYC from Sept. 23 to 29, hosted by The Climate Group. And if you're a climate nerd like me, you may be wondering how you can participate.
The climate crisis is a mounting issue, and it's expected to be addressed at the General Assembly — but for those of us who did not get invitations to the UN's Headquarters, luckily, there are plenty of other ways to get involved in Climate Week this year. The Climate Week NYC website is filled with dozens of events being hosted during, before, and after Climate Week this September. To make it easier, we compiled a list of free events that sound particularly fun and interesting — all of which are in NYC, except for the Global Climate Strike, which will happen all over the globe.
Read on for eight ways to participate in Climate Week.
Article continues below advertisement