How to Celebrate Climate Week: The Global Climate Strike + Free Events Around NYC
Climate Week NYC is a great opportunity to learn more about the climate in a fun way all over the city.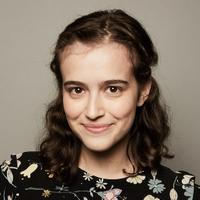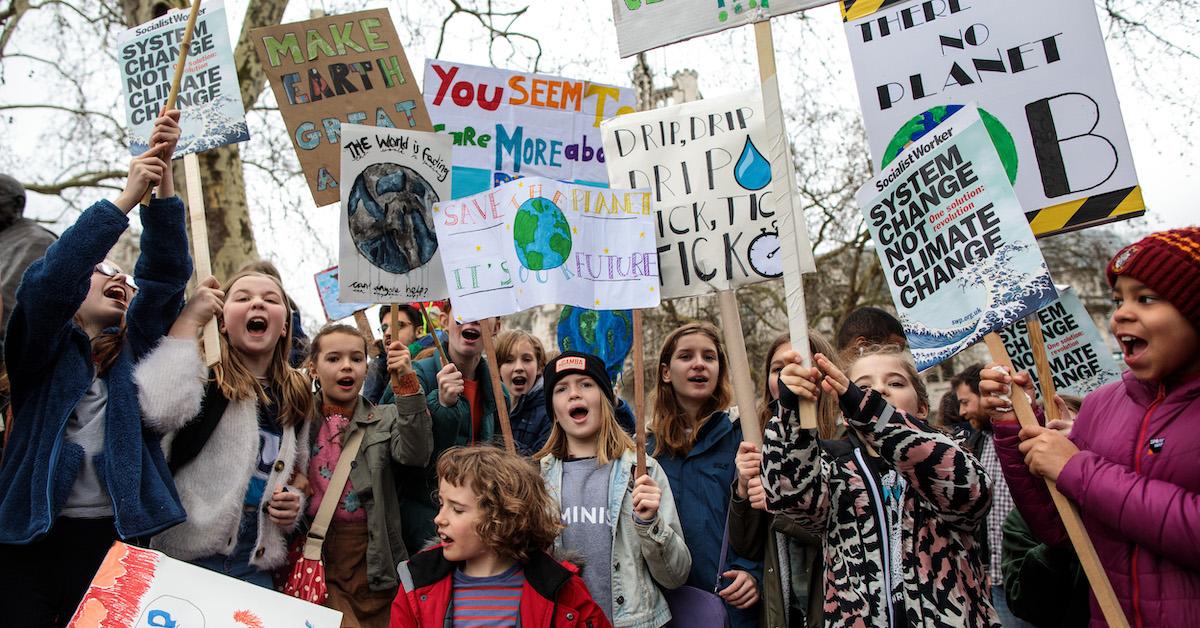 Every fall for several decades, the United Nations General Assembly has met at the UN Headquarters in New York City, bringing together representatives from every country to discuss global matters relating to the climate, security, peace, economics, and more. Coinciding with the General Assembly is the UN Climate Action Summit, from Sept. 21 to 23; and right after that, there's Climate Week NYC, a weeklong series of climate-themed events all over NYC from Sept. 23 to 29, hosted by The Climate Group. And if you're a climate nerd like me, you may be wondering how you can participate.
The climate crisis is a mounting issue, and it's expected to be addressed at the General Assembly — but for those of us who did not get invitations to the UN's Headquarters, luckily, there are plenty of other ways to get involved in Climate Week this year. The Climate Week NYC website is filled with dozens of events being hosted during, before, and after Climate Week this September. To make it easier, we compiled a list of free events that sound particularly fun and interesting — all of which are in NYC, except for the Global Climate Strike, which will happen all over the globe.
Read on for eight ways to participate in Climate Week.
Article continues below advertisement
Global Climate Strike
Every Friday for more than a year now, 16-year-old Greta Thunberg has been skipping school and striking outside the Swedish Parliament building (or wherever she is in the world) in protest of the government's lack of action to protect the climate. Many other students around the world have joined her fight, which has become known as the Fridays for Future movement.
Coinciding with Climate Week, the movement is hosting the Global Climate Strike, which will be the biggest international strike yet, with strikes happening in hundreds of locations all over the planet. People of all ages (not just students) are being encouraged to attend to help boost the turnout, which will show world leaders how seriously we are taking this issue.
Azalea Danes, a student at the Bronx High School of Science in NYC, is one of the organizers of the NYC strike on Sept. 20. She tells Green Matters in an email:
"The September 20th youth-led school climate strike is an intergenerational one, and will consist of a march to a rally where speakers and musical performances will be drawing the focus to the urgency of the climate crisis, prioritizing those already impacted by climate change. This strike will serve as a catalyst for future climate mobilization, and we expect the climate justice movement to grow in terms of participants and media attention from the magnitude of the strike."
The student-focused strike will take place on Friday, Sept. 20, but and the general strike will be on Friday, Sept. 27.
Our Future Festival
On Saturday, Sept. 21, New Yorkers can take a short ferry ride from Manhattan or Brooklyn to Governors Island for the Our Future Festival. Organized by the Climate Reality Project and the Human Impacts Institute, the festival will feature speakers (including reps from Extinction Rebellion, Zero Hour, and Sunrise Movement), creative workshops, musical performances, and more, all with a goal of educating New Yorkers on how they take action to protect the climate in an accessible way.
Amanda White, organizer of Our Future Festival, explains to Green Matters via email:
"The vision for Our Future Festival NYC came from a desire to create something accessible to as many people as possible during Climate Week NYC — to create an event that welcomes many and diverse visitors to engage with climate change, at their own pace, and through many different channels.
We see a critical opportunity in creating increased awareness about local climate change and climate action for New Yorkers and New York City families who may not be able to attend Climate Week events. Participating in Global Goals Week means that our project is also part of a global awareness effort.
We also aim to shake up the messaging by drawing the focus away from individual climate actions to collective action in the spheres of activism, creative communication and urban innovation."
Saturday, Sept. 21, 11 a.m. to 5 p.m., Nolan Park at Governors Island, NY.
Article continues below advertisement
Playing on Thin Ice: Sports for Climate Action
The rising temperatures of the climate crisis have been affecting the winter and outdoor sports industries, and the organization Protect Our Winters (POW) is encouraging athletes to band together to fight against climate change. To address this topic, POW is hosting a panel called Playing on Thin Ice where winter sport athletes will discuss the ways athletes can get involved in climate action.
Wednesday, Sept. 25, 8:30 a.m. to 10:30 p.m. Fordham University's McMahon Hall, 155, West 60th Street, New York, NY.
Article continues below advertisement
Sustaining All Life and United to End Racism's Workshops and Forums
Article continues below advertisement
Brooklyn Greenway Initiative's Waterfront Bicycle Tour and Yoga in the Garden
Brooklyn Greenway Initiative (BGI) is a group that founded and maintains the Brooklyn Waterfront Greenway. As part of Climate Week NYC, BGI is hosting two outdoor events to encourage the community to engage with nature. One is a bike tour along the Brooklyn Greenway, where participants can learn about the creation of the Brooklyn Greenway and how it impacts the neighborhood; on the same night, BGI and Designing Yoga Experiences are co-hosting an outdoor Yoga in the Garden class, that will be inspired by the moon phases.
Bike tour: Thursday, Sept. 26, 6:30 p.m. to 8 p.m., 1 Water St., Brooklyn.
Yoga class: Thursday, Sept. 26, 6:30 p.m. to 7:30 p.m., 63 Williamsburg St West, Brooklyn.
Article continues below advertisement
Marketplace of the Future Expo
Inspired by the 1939 World's Fair, the Marketplace of the Future is "an experiential immersion into what life will be like when all organizations are working for the betterment of people and planet," according to Climate Strike's website. Basically, it will transport visitors into what a sustainable future might look like (assuming that we all band together and significantly slow down the climate crisis, that is). The free expo will showcase 50 sustainable and ethical startups, live music, speakers, climate-focused discussions, zero-waste catering, and more.
Friday, Sept. 27, 12 p.m. to 6 p.m. at 601 West 26th Street, New York, NY
Article continues below advertisement
Stop Food Waste Teaching Market
If you want to learn more about reducing food waste and the impact that wasted food has on the planet, check out the Stop Food Waste teaching market. The free event will feature food vendors, special speakers, and other resources regarding reducing food waste. If you take any free food at the event, make sure you eat every last bite.
Friday, Sept. 27, 12 p.m. to 4 p.m. at Javits Center, 329 11th Avenue, Event Space D1, New York, NY.
Article continues below advertisement
Naomi Klein on the Green New Deal
Naomi Klein, author of books including The Shock Doctrine, This Changes Everything, and No Is Not Enough, will speak about her newest book On Fire: The (Burning) Case for a Green New Deal as part of Climate Week. The discussion is free, but guests should register online in advance. Bonus — after the talk, fans will be able to purchase Klein's new book, meet her, and get it signed.
Tuesday, Sept. 17, Great Hall at The Cooper Union, 7 East 7th St, New York, NY.