Girl Scouts Is Fostering Young Environmental Leaders as Programs Expand to Address Climate Change
The Girl Scouts can now earn badges and patches for environmental stewardship.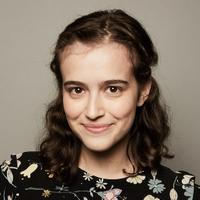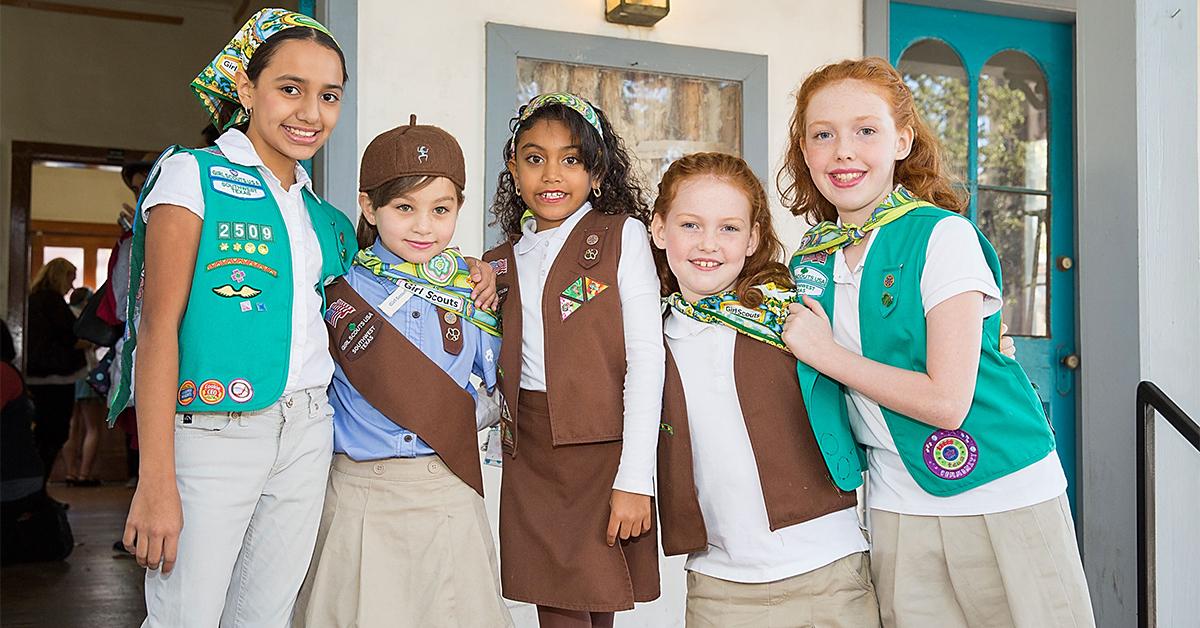 The great outdoors has always been a foundation of the Girl Scouts' curriculum — and in recent years, the organization has helped so many of its girls become champions of the environment. As reported by NexusMedia, the environmental movement is becoming a bigger and bigger part of the Girl Scouts' curriculum. In fact, many Girl Scouts troops have instituted badges and patches celebrating environmental achievements.
Article continues below advertisement
As the Girl Scouts explained in a blog post, the organization partnered with the Leave No Trace Center for Outdoor Ethics to roll out five new badges in July 2018. Called the Environmental Stewardship Badges, scouts can work to earn: the Daisy Eco Learner, Brownie Eco Friend, Cadette Eco Trekker, Senior Eco Explorer, and Ambassador Eco Advocate. According to the blog post, these are the first Girl Scout badges that prepare scouts to become active environmental advocates.
In addition to these five badges, many local Girl Scout troops have started their own environmental patches. As NexusMedia explained, only the national Girl Scouts organization can institute official badges, while any local or state troop can create patches. One such chapter is the Girl Scouts of Colorado.
Article continues below advertisement
Along with the clean air-protecting organization Colorado Moms Know Best, the Girl Scouts of Colorado introduced the Climate Change patch in 2017. As explained in a blog post on the Girl Scouts of Colorado's website, scouts can earn the Climate Change patch by completing an activity in each of the patch's three categories: Discover, Connect, and Take Action. Activities vary depending on age group, but they include things like studying climate change in their towns and contacting lawmakers.
Article continues below advertisement
"The Girl Scouts of Colorado and Colorado Moms Know Best want the Climate Change patch to be a fun and engaging way for girls to learn more about climate change while building useful skills to last a lifetime," read a statement on the Girl Scouts of Colorado's website. "The current generation of children is the one that will bear the greatest burden of climate change and have the most to gain by preventing its impacts. Hopefully, Scouts will be motivated to take a leadership role on this vital issue and take part in improving their own future."
Furthermore, several Girl Scouts around the country have received National Gold Awards from the national Girl Scouts organization for creating projects that help the planet. For example, Shelby O. partnered with her home state of California to establish a nonprofit called Jr. Ocean Guardians, which pioneered a "No Straw November" throughout the state. Another National Gold Award winner in the environmental space is Rajvi R., who invented sensors that can detect how much moisture is in soil, which can in turn help farmers conserve water.
Article continues below advertisement
Additionally, last year, a group of second and third grade Brownies from Girl Scouts of Eastern Pennsylvania Troop 7885 helped pass a law in their town of Narberth to help reduce plastic waste. The law established a 10-cent tax on plastic shopping bags across the town, as well as a plastic straw ban (unless requested by a patron with a disability). As troop leader Missy French told Green Matters following the law being passed, her girls got really interested in the cause during the Take Action portion of a conservation Journey series.
Article continues below advertisement
Jennifer Allebach, vice president of girl experience for Girls Scouts, spoke with NexusMedia about why so many Girl Scouts have gotten involved with environmental projects in recent years. "While GSUSA doesn't currently have climate change-specific programs nationally, we do focus on environmental advocacy and stewardship in our programming," Allebach told the outlet. "Since our programming is girl-led and enables girls to address issues they are passionate about, many Girl Scouts have taken action to address topics about the environment through their projects. Enjoying and taking care of our natural world is one of the cornerstones of the Girl Scout movement."
As the saying goes, "We do not inherit the Earth from our ancestors, we borrow it from our children." The more that we teach youth organizations like the Girl Scouts about fighting climate change, the better.