What Can We Do to Prevent Further Damage, Following the Latest NYC Subways Floods?
How can we fix the New York City subways? On Sept. 1 a massive rainstorm slammed the Big Apple, resulting in an inundation of underground floods.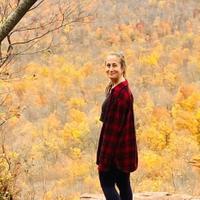 On Wednesday, Sept. 1, New York City was slammed with torrential rain, resulting in fatal floods. Footage of locals trudging through several feet of water flooded the Twitterverse, and videos have captured actual rapids rushing through subways. Electrical fires ensued underground, and several have been pronounced dead. But how can we fix the New York City subways after these fatal floods?
Article continues below advertisement
"Our hearts ache for the lives lost in last night's storm. Please keep them and their loved ones in your thoughts today," reads a tweet from New York Mayor, Bill de Blasio. "They were our fellow New Yorkers and to their families, your city will be their for you in the days ahead."
Take a look at some of the footage below — needless to say, the floods have been seriously brutal.
Article continues below advertisement
What to know about NYC's latest floods:
As of Thursday, Sept. 2, at least eight New Yorkers have been pronounced dead due to the severity of the latest floods, per USA Today. City streets and basements can be seen gushing with water. Mayor De Blasio put a travel advisory in effect, encouraging any non-emergency vehicles to stay off the roads. The National Weather Service also declared a flash flooding emergency, which alerted locals that flooding could "[lead] to a severe threat to human life and catastrophic damage."
Subways were flooded to the point that the Metropolitan Transportation Authority (MTA) was forced to suspend service, subway cars were partially submerged, and fires broke out, likely due to electrical issues. Popular Instagram account, Subway Creatures, captured footage of flames emerging from the flooded tracks, below.
"This is absolutely terrifying, allegedly riders had to abandon the cars and walk through the tunnels to get to safety," Shelley Rome wrote on Z100.
Article continues below advertisement
How can we fix the New York City subway floods?
The morning of Thursday, Sept. 2, the MTA issued a statement that read, "Service across our system is extremely limited as we work to recover from last night's heavy rainfall and flooding. Arrivals and travel times in our apps and websites may not be accurate. Please avoid all unnecessary travel at this time."
While MTA workers likely spent all night and the early hours of the morning cleaning up the water and debris that flooded the underground train system, how can we fix this longterm?
Article continues below advertisement
The Green New Deal looks to prepare infrastructure for climate change.
To prevent climate change-related issues from continuing to wreak havoc on New York City's infrastructure, officials such as AOC continue to push for the Green New Deal. In case you don't recall, it was a plan created by rep. Alexandra Ocasio-Cortez, which would invest money in preparing the city's infrastructure, protecting vulnerable communities against the inevitable effects of climate change (which, in case you didn't realize, includes flooding).
"The Green New Deal, which is a blueprint to create millions of good jobs rebuilding infrastructure to stem climate change & protect vulnerable communities, is unrealistic," AOC tweeted following the subway floods which took place earlier this year. "Instead we will do the adult thing, which is take orders from fossil fuel execs & make you swim to work."
Hopefully the Green New Deal will be passed soon, because something definitely needs to change, before things continue getting worse.