One of the Biggest Giraffe Subspecies Is Officially Endangered
Masai giraffes, one of the largest subspecies in Africa, was just declared endangered.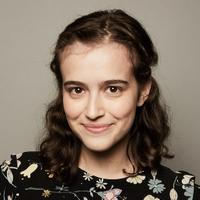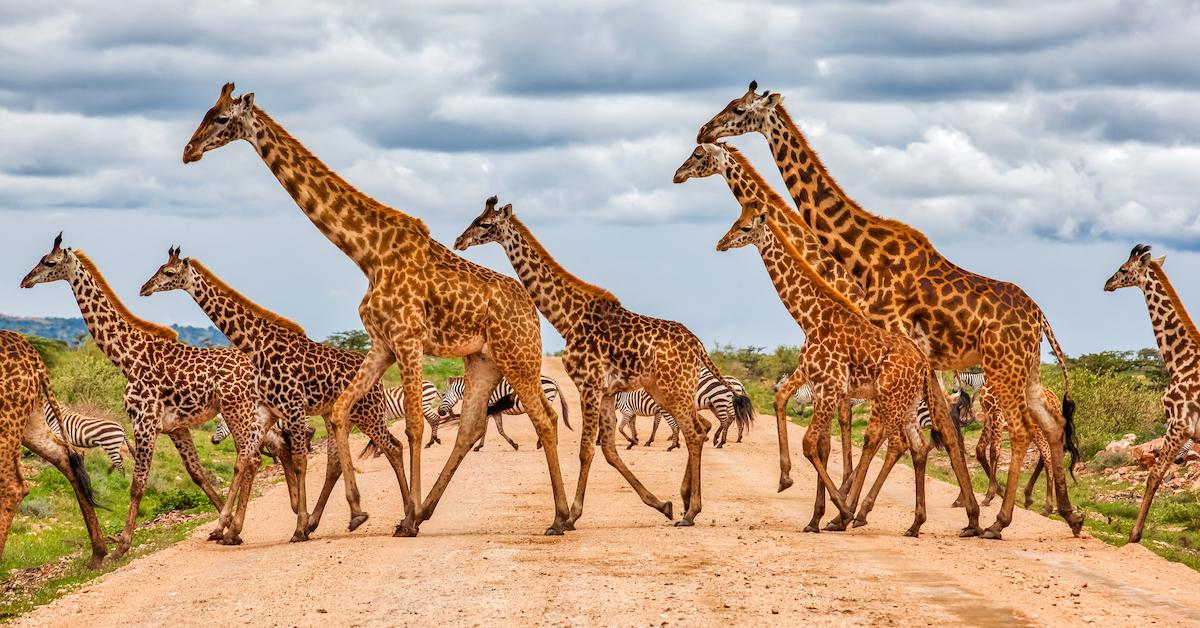 In early May, the U.S. Fish and Wildlife Service announced that it was investigating whether giraffes should be added to the global endangered species list. Now, less than three months later, the International Union for Conservation of Nature (IUCN) has officially taken the plunge and categorized the Masai giraffe as endangered. The Masai giraffe, primarily located in Tanzania and Kenya, is one of the largest giraffe species on Earth — and unfortunately, it's not the only one that's endangered.
Article continues below advertisement
The IUCN announced the Masai giraffe's new status as endangered on the IUCN Red List, noting that only 35,000 mature Masai giraffes are currently alive. Masai is one of nine giraffe subspecies, with 68,293 total mature giraffes alive overall. In general, giraffes are classified as vulnerable (the scale goes: least concern, near threatened, vulnerable, endangered, critically endangered, extinct in the wild, extinct).
As National Geographic noted, over the past 30 years, the Masai giraffe population went down by almost 50 percent, while the total giraffe population went down by about 40 percent. In addition to Masai giraffes, Kordofan and Nubian giraffes are both critically endangered, and the Reticulated giraffe is endangered, according to the Smithsonian Magazine.
Article continues below advertisement
So what accounts for the Masai giraffe's drastic population decrease and newfound endangerment? According to National Geographic, the primary cause is poaching. Poaching is when protected animals are killed illegally — and in the giraffe's case, they are most often poached for their meat and hides. Additionally, some poachers kill giraffes just for the ends of their tails, which are used as wedding dowries in the Congo and to make jewelry, as reported by the Huffington Post; other poachers use giraffe bones to make carvings and decor, as per Humane Society International.
Article continues below advertisement
Even though hunting giraffes is illegal, the poaching industry still manages to flourish — so since the law isn't enough to stop poachers, it's clear that more needs to be done. For example, in Tanzania, vulnerable and endangered elephant and rhino populations have significantly increased over the past five years, thanks to the Tanzanian government cracking down on poachers. To do so, the government founded an anti-poaching task force and arrested an ivory trafficker known as the "Ivory Queen." Perhaps officials will consider similar methods to help enforce anti-poaching laws protecting giraffes.
In addition to poaching, changes in land use have also hurt the Masai giraffe population, as explained by National Geographic. Humans are continually clearing wildlands to support the growing human population (whether that's for agriculture, housing, or mining), and that has caused damage to crops, giraffe habitat loss, and more, as per India Today.
Article continues below advertisement
"This was devastating news," Tanya Sanerib, the Center for Biological Diversity's international legal director told National Geographic about Masai giraffes becoming endangered. "It really sounds the alarm bell," she continued, explaining that Masai giraffes are the "quintessential" giraffe. "It really indicates that we need to be doing more for giraffes internationally and with whatever tools are available," Sanerib added.