CEO of Electric Airplane Company Gives Insight Into the Future of E-viation (Exclusive)
Green Matters was able to speak with the CEO of electric airplane company, MagniX, to discuss the foreseeable future of electric flying, or e-viation.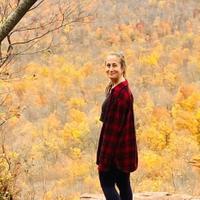 Although the electric vehicle (EV) industry is continuously growing, electric aviation (aka e-viation) has yet to take off on the same level. However, it seems as though some major changes may be coming within our lifetime. The CEO of electric plane company magniX is incredibly confident about the future of electric planes, and Green Matters spoke with him via email about the growth of his company, his insight into the future of electric flying, and more.
Article continues below advertisement
"We believe that 15 years from now, all flights less than a thousand miles in range, will be completely electric," Roei Ganzarski, CEO of magniX tells us. "We started with the world's first all-electric commercial aircraft in 2019, followed by the largest all-electric commercial aircraft in 2020. This year we plan on powering the world's first all-electric commercial aircraft that was designed from the ground up."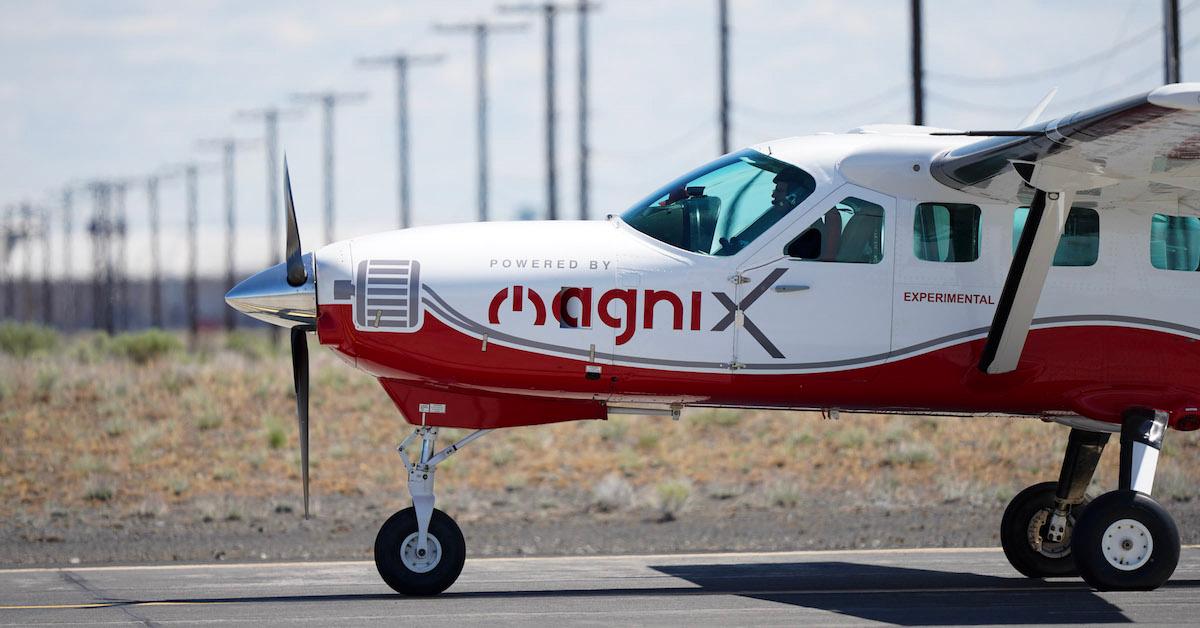 Article continues below advertisement
What is magniX?
In 2009, magniX was founded as an electric propulsion research firm, and in 2017, it began focusing on electric aviation. The following year in 2018, Roei Ganzarski, previously the Chief Customer Officer at Boeing, became magniX's CEO. The Israel native, who now lives in Seattle where magniX is now based, also serves as the Executive Chairman of the brand's sister company, Eviation. That said, Ganzarski is quite passionate about air travel — particularly electric planes.
"The movement of people and goods by air is an effective way to connect communities from both a personal and commercial perspective. That said, today's aviation system is not very efficient for middle-mile travel – ranges of 50 to 1000 miles," Ganzarski explains.
"There's a small number of routes compared to existing airport infrastructure; long and inconvenient door-to-door travel times; high prices relative to distance traveled; and lots of pollution created."
Article continues below advertisement
"We wanted to solve that by connecting communities with low-cost, efficient and clean air transport options. That can only be done with electric aviation," he says.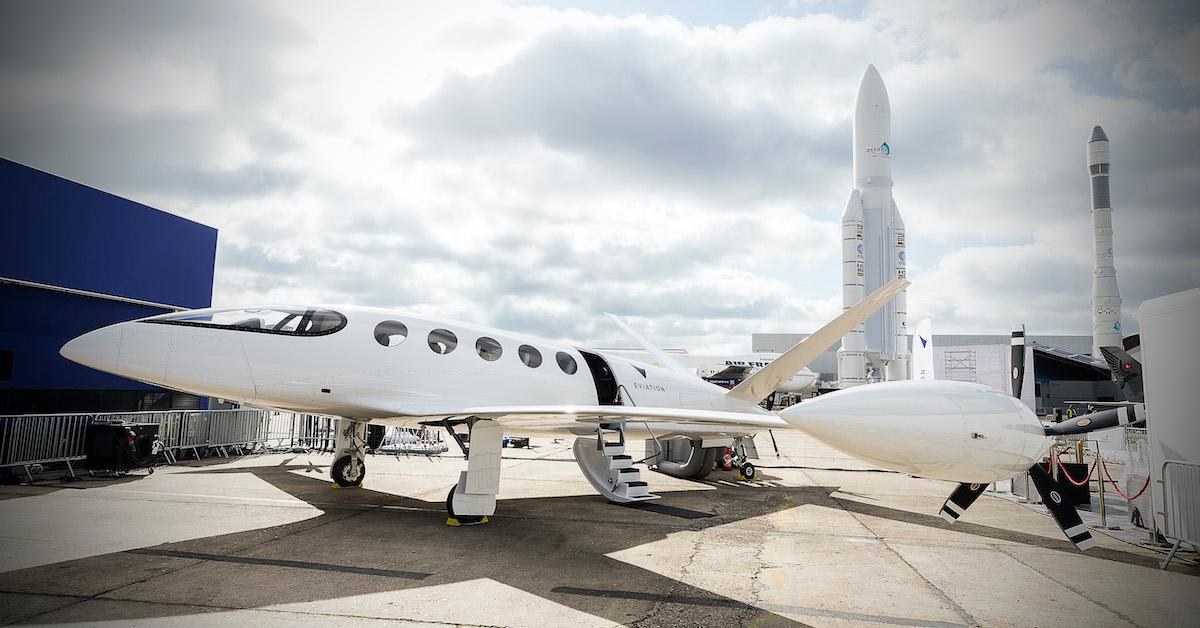 Article continues below advertisement
Where does magniX stand within the electric aviation industry?
magniX seems to be at the forefront of electric air travel — Ganzarski tells us the company built their first electric propulsion system for commercial travel, and the company demonstrated the first commercial electric flight in North America.
"We have designed and built the only electric propulsion systems to have powered and flown commercial aircraft. At 750-horsepower, it's the largest and only propulsion system in its power class," Ganzarski explains.
"The first flight of Harbour Air's eBeaver, North America's largest seaplane powered by magniX, was the world's first demonstration that electric planes are possible for commercial use," he tells us. "This was a historic, breakthrough moment for aviation and for the future of sustainable air travel – the first step in the next revolution in propulsion technology."
Article continues below advertisement
"Shortly after, in May of 2020 we completed the successful first flight of the eCaravan, a retrofit of a Cessna 208B Grand Caravan. As the world's largest all-electric commercial aircraft, this is a significant milestone in disrupting the transportation industry and continuing to accelerate the electric aviation revolution."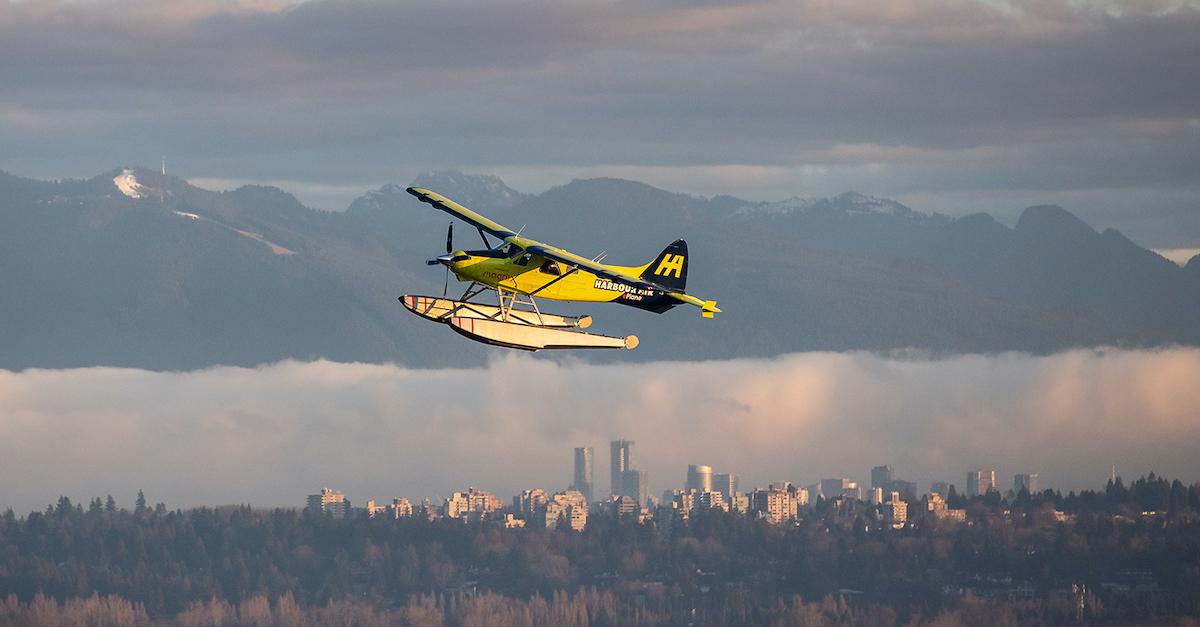 Article continues below advertisement
So, how do electric planes differ from gas planes?
Air travel is one of the leading contributors to air pollution— it makes up about 4 percent of greenhouse gas emissions worldwide, Ganzarski explains, and it's becoming an even greater problem as global travel continues to grow. But electric planes are completely clean, running with zero emissions, and once they're more widely available, they will cost up to 80 percent less per hour, resulting in cheaper travel, new routes, increased on-demand shipping, and more.
"The most important thing about flying an ePlane is the knowledge that you are moving around creating zero emissions. It is also great to know that your costs are much lower as well. Practically there are no emissions, fumes, or smells, like those that come from a fossil-fuel based engine," he says.
To get a better idea of what flying a MagniX plane is like, check out the YouTube video, below.
Article continues below advertisement
What is the future of electric air travel?
Once more COVID-19 vaccines are distributed and it's safe to travel again, you most likely won't be taking a commercial flight via e-plane immediately. However, Ganzarski says that electric air travel is on the rise, and magniX is currently focused on connecting consumers with electric planes for smaller flights within the next few years. And although its long distance planes aren't exactly ready to fly yet, it seems as though we might be able to travel by e-plane for long flights within our lifetime.
Article continues below advertisement
"At this stage, we're focusing on a small, regional aircraft and connecting smaller destinations that do not currently benefit from air service options in their communities. With airport congestion at an all-time high, both business and leisure travelers located outside large metropolitan areas are looking for air travel options to get where they want to go, without having to travel hours to get to an airport, only to take a one-to two-hour short flight," Ganzarski explains.
"While battery density is not where we would like to see it yet, it is good for short flights of up to 100 miles on a retrofitted 6-9 passenger aircraft, and up to 500 miles on a newly-designed aircraft, like the 9-passenger Eviation Alice. As batteries progress, these aircraft ranges and payloads will continue to improve. The electrification of long-haul flights will eventually happen, but it's still about 30 to 40 years from now."
That said, we're excited to see how it develops within the next decade, and so on.