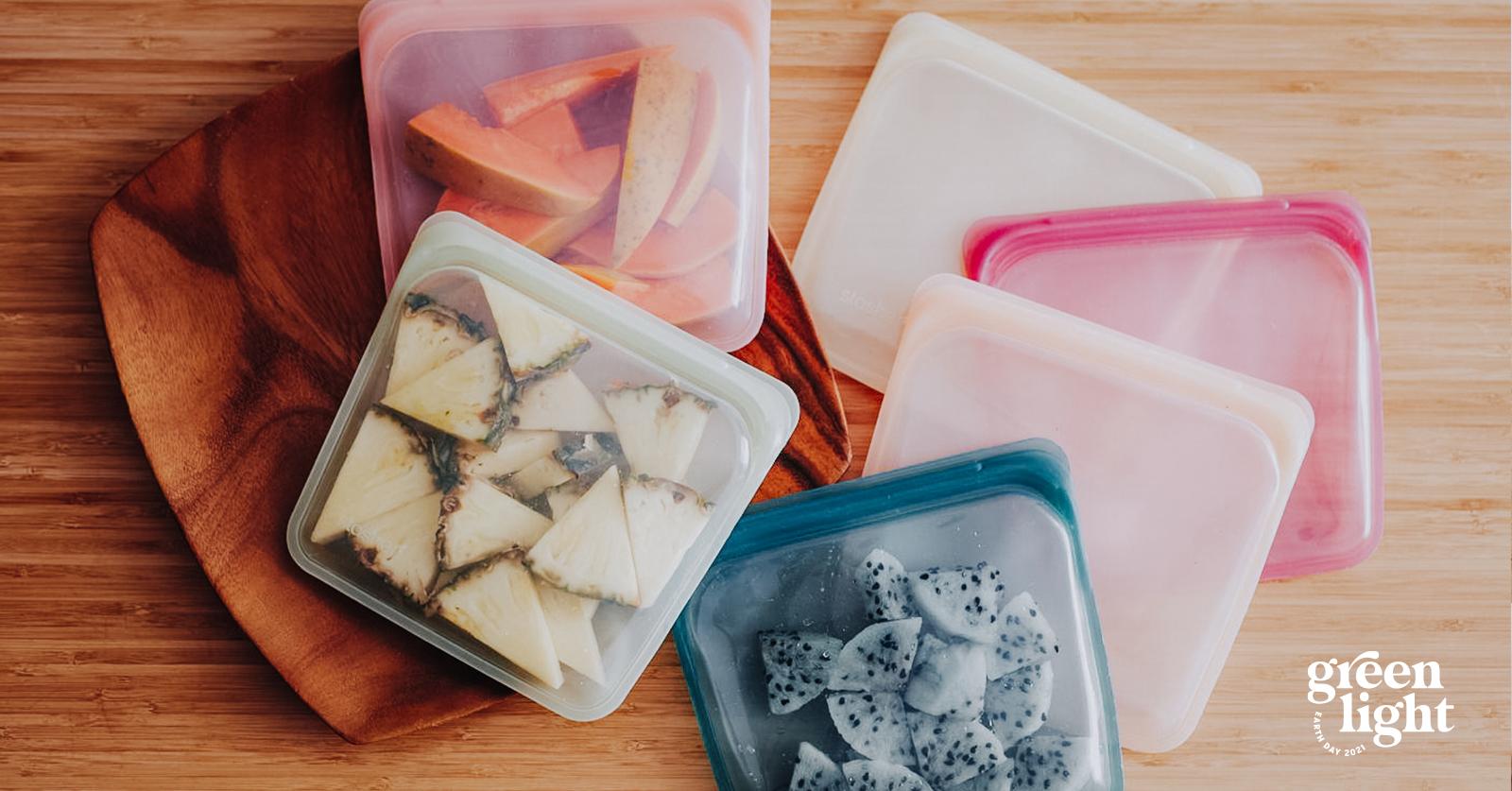 Sustainable Brands Offering Earth Day Sales, Freebies, and Promotions
Our beloved Earth Day is coming up on Thursday, April 22, which means sustainable companies across the country will be celebrating with sales, promotions, and freebies galore. And although we definitely don't condone excessive amounts of shopping, there are so many great opportunities to get your fix of reusable, eco-friendly items that will totally augment your way of life in the eco-friendly department.
Article continues below advertisement
Make sure to take advantage of these glorious opportunities while you can — honestly, we love any opportunity to revitalize our daily routines, and to live more sustainably than before.
25 percent off at Stasher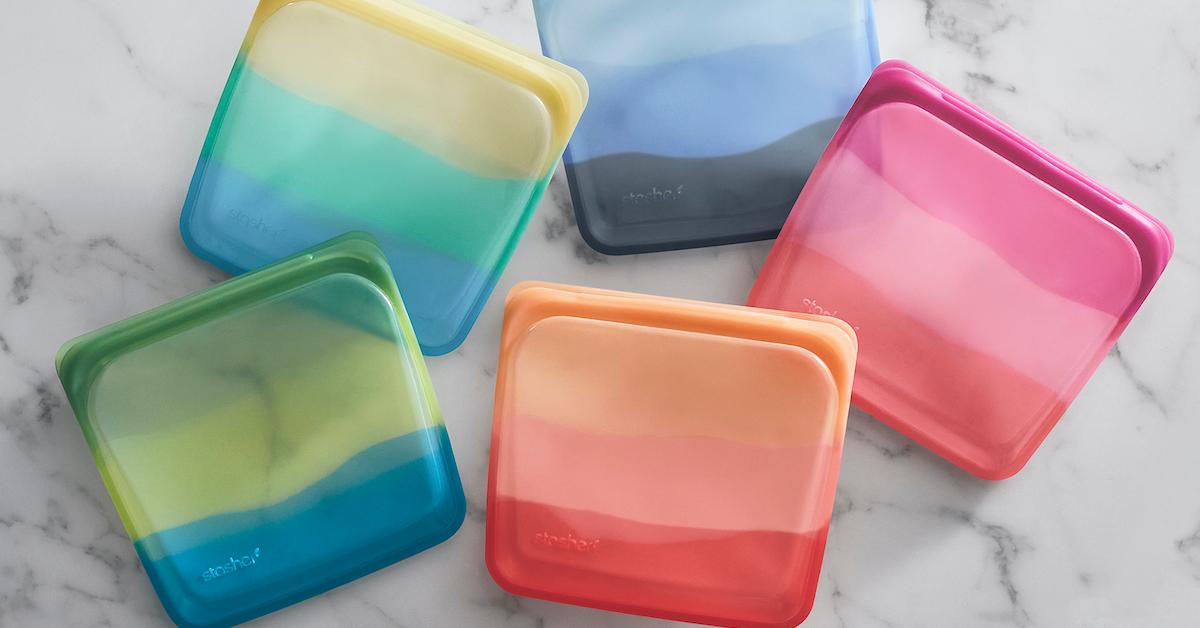 Reusable baggie brand Stasher is offering customers 25 percent off sitewide from April 20 through April 24. The company just unleashed its Endangered Seas Collection, featuring ocean-inspired designs, and for each bag sold from the collection, Stasher will donate 1 percent of each sale to Surfrider Foundation, a nonprofit that helps fund ocean and coastal conservation. Stasher is also donating $1 from every bag purchased online this month (up to $100,000) to the same charity.
Article continues below advertisement
Limited-edition solar-powered watches from Fossil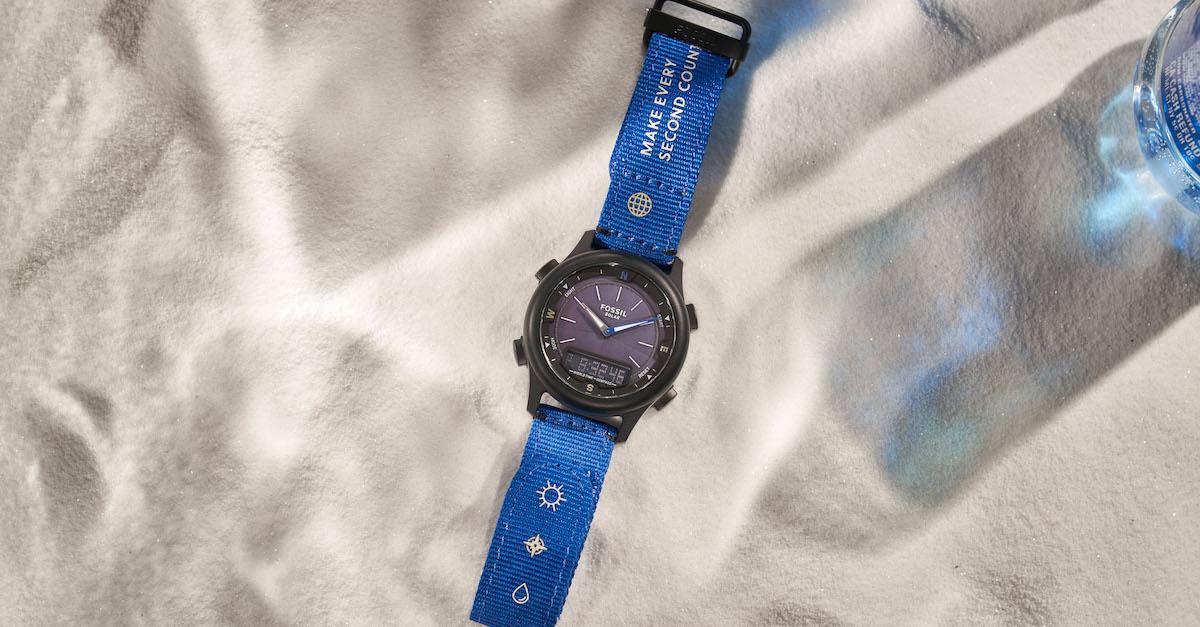 Fossil is launching its limited-edition solar watch, The World Timer, for Earth Month on April 22. The $155 watch is solar-powered and features a rechargeable battery that takes eight hours to fully charge, and will stay charged for up to three months. The case is made with castor oil and the strap is made from recycled water bottles.
Article continues below advertisement
New eco line from The Company Store, with five trees donated per sale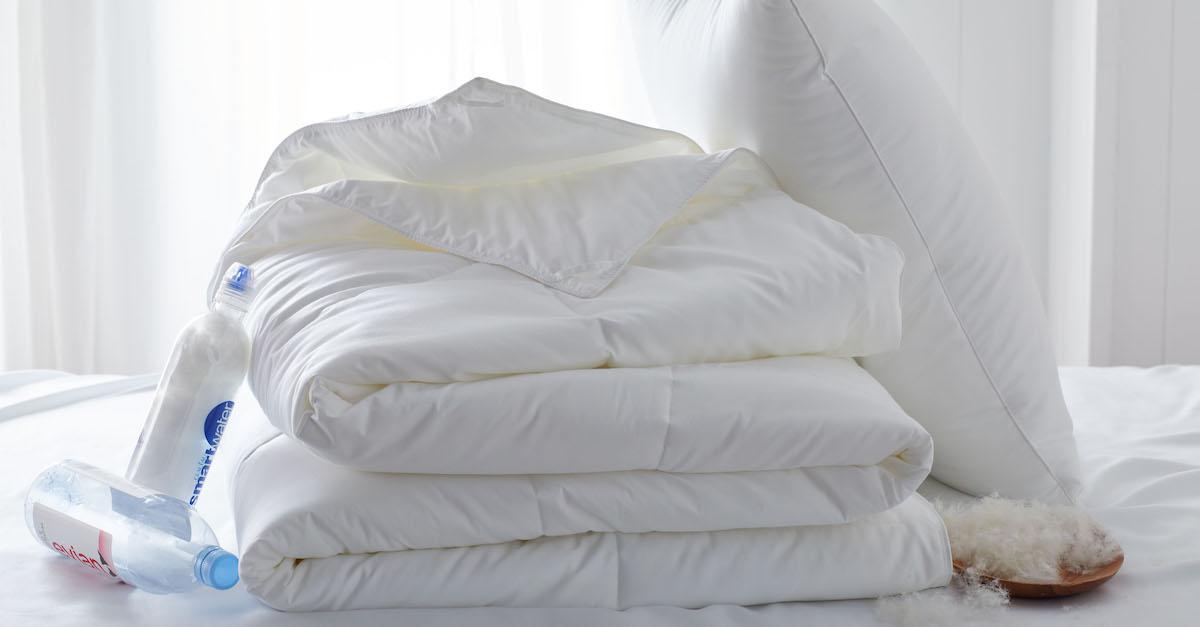 The Company Store is launching Company Conscious Collection, a bedding line that's made of ethically sourced materials such as recycled water bottles and TENCEL Lyocell, a virgin and recycled down blend. The comforter and pillow are hypoallergenic and naturally dust-mite resistant, it's breathable, and from April 15 to May 14, the brand will donate five trees for each Company Conscious Collection product to One Tree Planted.
Article continues below advertisement
Limited-edition cocktail kits from Bulleit, with 22 percent of sales donated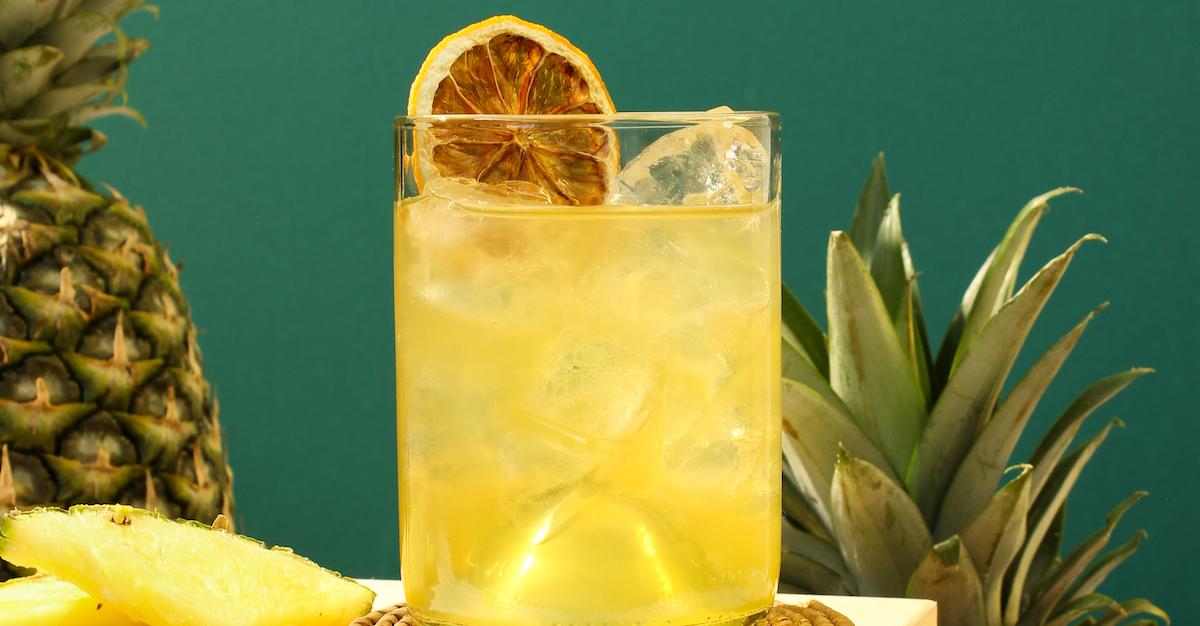 Bulleit Frontier Whiskey is teaming up with American Forests and Cocktail Courier to create a limited-edition eco-friendly Earth Day Cocktail Kit. For each kit sold on Cocktail Courier, Bulleit will be donating 22 percent of sales throughout April (up to $10,000) to American Forests.
Article continues below advertisement
20 percent off at Pact
Organic apparel brand, Pact, will be offering 20 percent off sitewide on April 22. If you've been looking for sustainable bed and bath products or women's, men's, kid's, baby, and maternity clothing, this is the perfect opportunity to buy new, sans the guilt.
Article continues below advertisement
5 percent of sales from Back Market donated to Closing the Loop Foundation
E-waste is a major environmental issue, with only about 17 percent of it properly recycled. That's why secondhand electronics retailer, Back Market, is donating 5 percent of sales to the Closing the Loop Foundation all month long. The organization is working to divert e-waste from third world countries and find safe options to upcycle.
Article continues below advertisement
One tree planted for each FREE RAIN shipment
Sparkling water company, FREE RAIN, will be planting one tree in U.S. National Forests for every package shipped to customers in April in partnership with One Tree Planted.
Article continues below advertisement
10 percent of proceeds from new LOCI collection will be donated to ocean conservation
Vegan and eco-friendly footwear brand, LOCI, is donating 10 percent of proceeds sitewide toward ocean conservation.
Article continues below advertisement
Free reusable straws from Chamberlain Coffee
YouTuber Emma Chamberlain's famous Chamberlain Coffee is fair trade-certified, plastic-free, and uses environmentally-friendly packaging. For Earth Day, the company will include two reusable straws with every purchase.
Article continues below advertisement
Free Klean Kanteen Classic water bottle with Victoria's Secret PINK purchase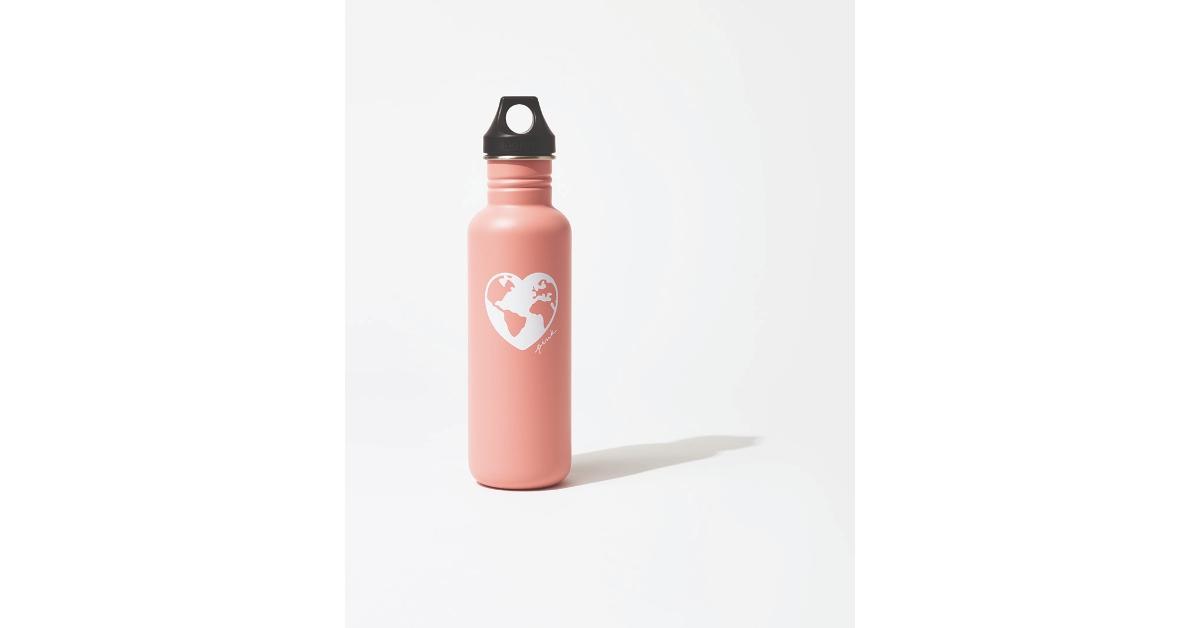 Victoria's Secret PINK customers will be eligible to receive a complimentary Klean Kanteen Classic water bottle with a qualifying purchase, starting on April 15th while supplies last. Klean Kanteen has been donating to 1% For The Planet since 2008, and with the collaboration, Victoria's Secret will be donating up to $50,000 to the environmental charity, too.
Article continues below advertisement
Free limited edition glass water bottle with qualifying Pseudo Labs purchase
Clean skincare company, Pseudo Labs, is offering customers the chance to get a free limited edition glass water bottle with the purchase of three Phreckles Kits. All of the proceeds will be donated directly to The Rainforest Alliance.
Article continues below advertisement
Free eco-counseling from Silk
On April 22, Silk's Climate Counselor, Dr. Debbie Sturm, who is a licensed professional counselor and climate anxiety researcher, will be hosting several free 45-minute counseling sessions, to ease your climate anxieties. Simply navigate to SilkClimateWarriors.com to register, and ultimately convert your eco-anxiety into activism.
Article continues below advertisement
This article is part of Green Matters' 2021 Earth Day programming, #GreenMattersGreenlight: A week-long campaign spotlighting ways you can protect the planet for Earth Day and beyond. We're celebrating planet Earth giving us the greenlight to take climate action.