Donald Trump Jr. Poached an Endangered Species of Sheep in Mongolia, Using Your Money
Donald Trump Jr. traveled to Mongolia last year, where he hunted an endangered sheep using upwards of $75,000 in taxpayers' money.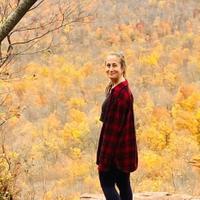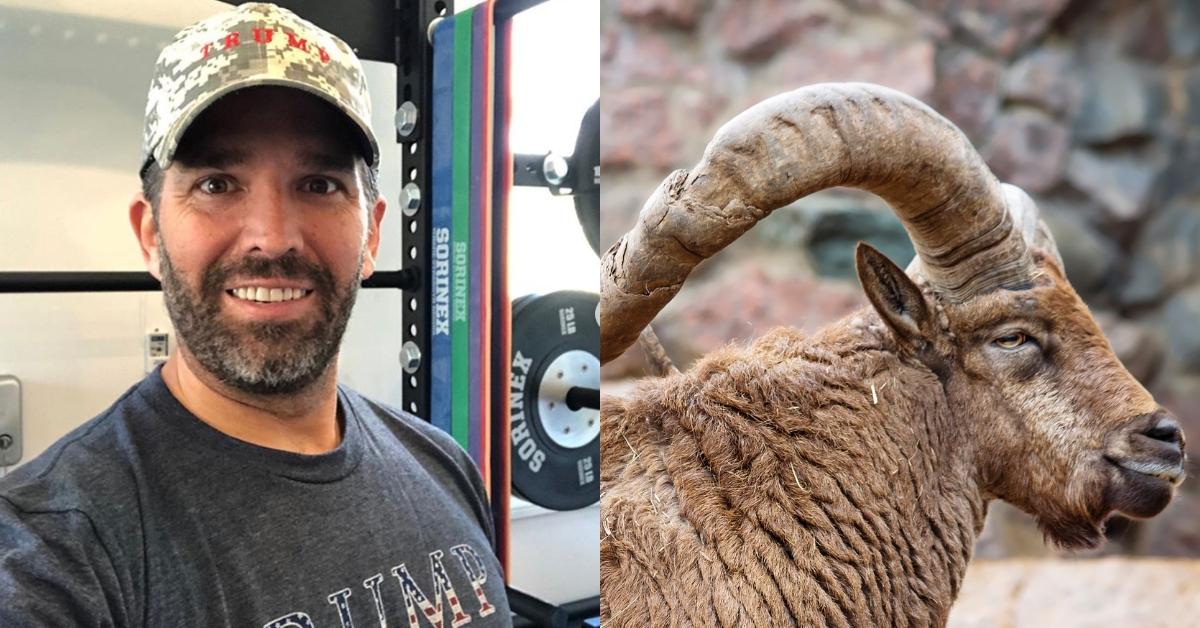 While many supporters of Donald Trump praise the former reality star for his "ability to run a business" and his affinity for tax cuts, it appears the Trump family may be using taxpayers' money for — well — themselves, as opposed to public entities like schools, infrastructure, and health care. Unfortunately, a significant amount of what you paid in taxes last year paid off a pricey (and illegal) hunting trip for Donald Trump Jr.
Article continues below advertisement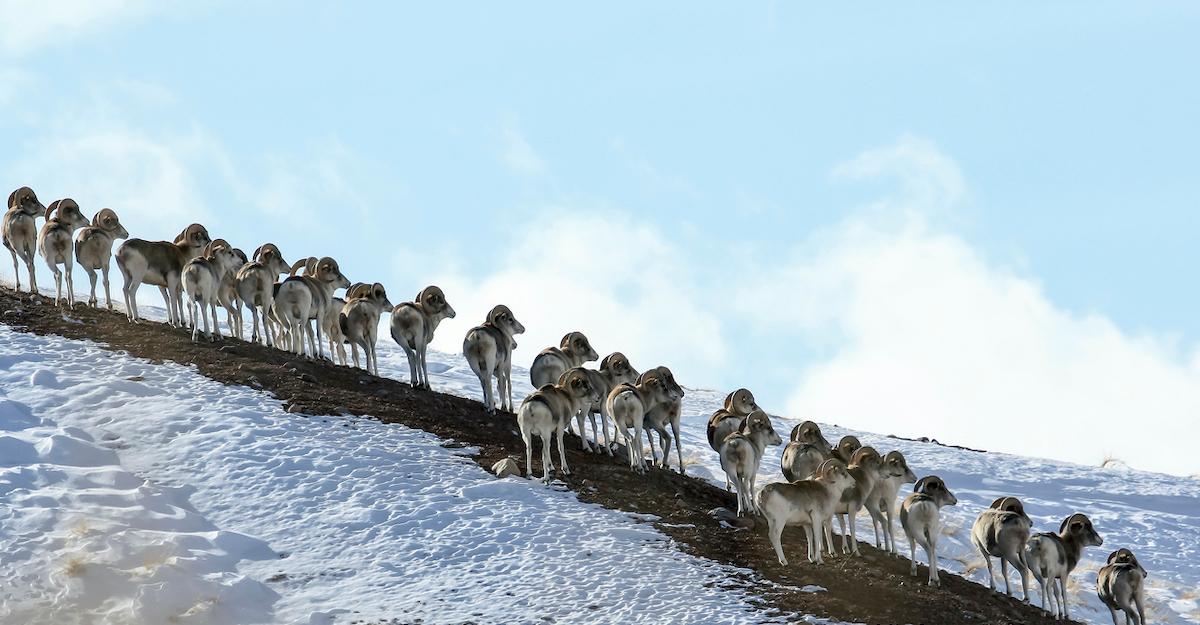 Article continues below advertisement
Donald Trump Jr. spent $76,859.36 to kill an endangered argali sheep without a license.
Last summer, Donald Trump Jr. embarked on a lavish hunting trip in Western Mongolia with one goal: to hunt an incredibly endangered species known as the argali sheep, according to ProPublica. While trophy hunting is controversial as it is, the rams are considered a "national treasure," and can only be hunted with special permission. It turns out Donald Trump Jr. did eventually get permission... but only after the deed was done, and he had left the region.
Generally, these argali hunting permits are granted to protect the sheep in the name of conservation, as some believe trophy hunting manages the population, while permit fees contribute to supporting local communities. However, the act of manually managing the declining argali population isn't as beneficial as many think. Biologists argue that hunting programs are wildly ineffective, they continue to eliminate the population, and they can be harmful to the ecosystem as a whole.
Article continues below advertisement
Trump Jr.'s trip, which was apparently a "personal expedition," was merely for pleasure. He secured the trip back in 2015 at a National Rifle Association (NRA) charity auction. He spent eight days there, and ended up shooting his argali at night with a rifle. There, he also killed a red deer, which also allegedly required a permit he hadn't obtained ahead of time. Needless to say, his hunting trip has been deemed incredibly controversial.
Article continues below advertisement
The true cost of Donald Trump Jr's trip wasn't known until now.
A few months after the trip, CREW received documents that indicated protection and security on the trip cost $17,704, according to Forbes. And although that sounds pricey, the trip racked up far more charges. Apparently, these numbers excluded the cost of Trump Jr.'s pit stop, which he made in Ulaanbaatar to meet the Mongolian president. With this additional trip, the full cost of Donny's vacation amounted to $76,859.36.
As taxpayers cover the cost of protection and secret service, this was essentially taken out of taxpayers' wallets.
According to CNN, this "white lie" was uncovered by CREW. Since Trump's term began, three of his kids have been exposed for taking advantage of the fact that taxpayers cover the cost of secret service, though they aren't required to use them.
Article continues below advertisement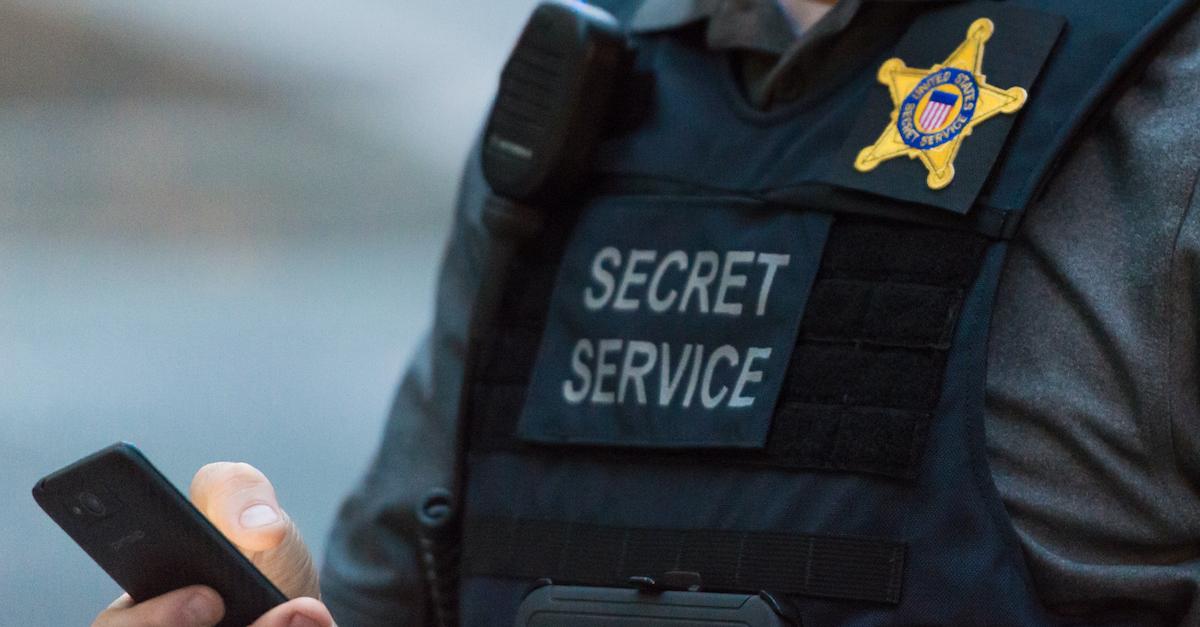 Humane Society International tried to prevent Donald Trump Jr. from getting his dead sheep.
Article continues below advertisement
The letter explained why argali are protected, noting that they are a dangerously threatened species due to trophy hunting and the climate crisis. It also delved into the fact that Donald Trump Jr. obtained the sheep illegally — without a permit — and therefore, should not legally have access to the remains. It's unclear if this affected his ability to access the dead animal.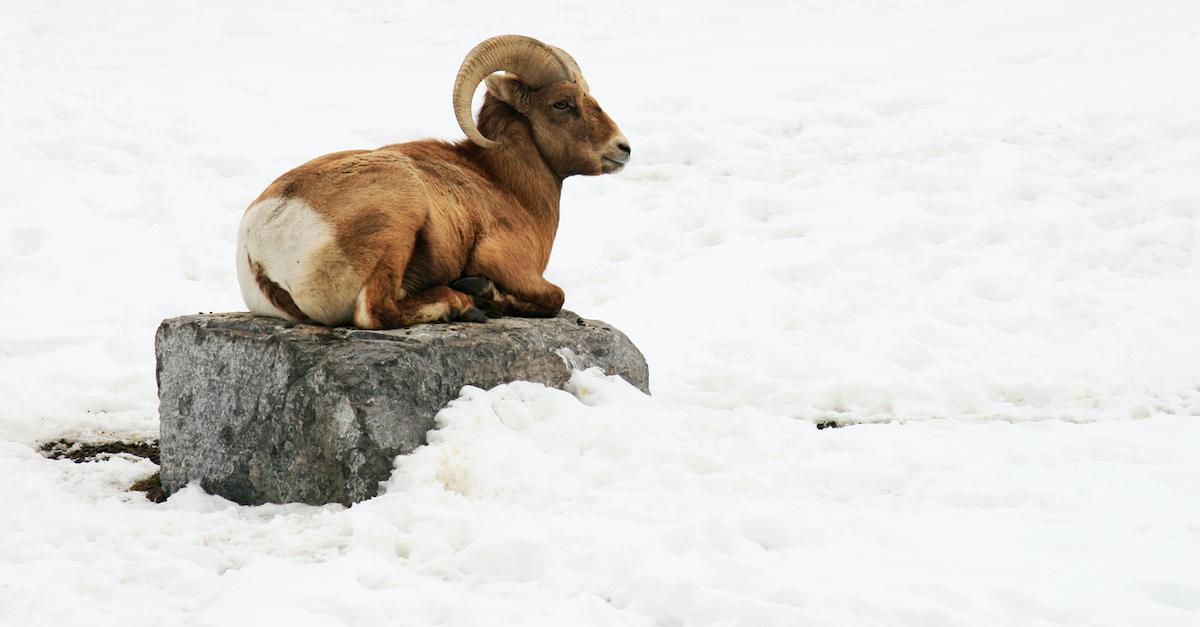 Donald Trump Jr.'s pricey hunting trip cost taxpayers exorbitant amounts, and poached a wildly endangered species. All we can say is: please vote this November.