The Best Vegan Bakeries Across the U.S., for Incredible Plant-Based Treats
Regardless of where you are, you can find vegan treats anywhere across the country. These are our favorite vegan bakeries in the U.S.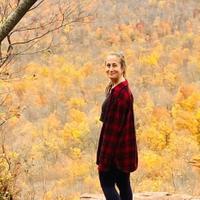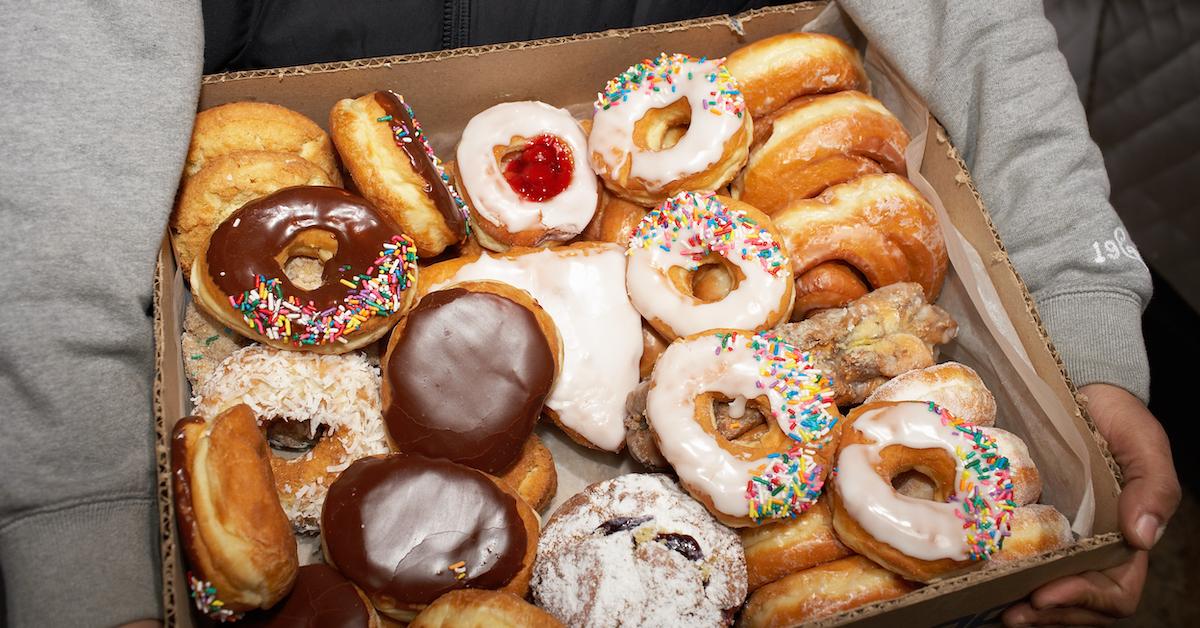 Even though many tend to associate veganism with salads and raw food, a plant-based diet can be fun, too. There are so many ways to get your sugar fix without animal byproducts, and luckily, you don't need to whip out your cooking mitts or baking supplies, because there are so many amazing vegan bakeries across the U.S.
We're literally planning a road trip to hit them all, as we speak.
Article continues below advertisement
Lazy Cow Bakery — Seattle, Wash.
If you find yourself in the artsy Seattle neighborhood of Fremont, Lazy Cow Bakery should be at the top of your list. Located a few minutes away from the neighborhood's iconic troll statue, the bakery is fully vegan, it's Latinx-owned, and it donates a portion of the profits to a mutual aid organization called @casadelxolo. Everything looks absolutely amazing, from the croissants to the cakes, but we definitely recommend choosing something from their selection of traditional Mexican desserts.
Zucchini Kill Bakery — Austin, Texas
When you aren't busy snooping through record stores, eating breakfast tacos, and dancing to live music, one of your main Austin, Texas destinations should definitely be Zucchini Kill Bakery. Echoing the cool, laid-back vibes of the city, the eatery offers a wide range of vegan, gluten-free, and soy-free treats. It's also owned by feminist musicians, so if you, too, love good tunes and equal rights, you're bound to get along with everyone who works there.
Article continues below advertisement
Erin McKenna's Bakery — Los Angeles, Calif., NYC, and More
Los Angeles is definitely a mecca for vegan treats, and Erin McKenna's Bakery shouldn't be missed among the city's many iconic options. The beloved institution been operating since 2005, serving up seriously delicious plant-based and gluten-free treats. And if you aren't able to make it to the original LA location, don't worry — the bakery has expanded to New York City, Orlando, Fla., and Santa Monica.
Article continues below advertisement
Sweet Vegan Bakes — Chicago, Ill.
While exploring the Windy City, Chicago's Sweet Vegan Bakes should absolutely be on your roster. It offers a wide range of homemade and high quality baked goods that are freshly made with locally grown ingredients. There are so many incredible offerings, but the Lemon CheeZE cake is supposedly out-of-sight.
Article continues below advertisement
Dunwell Donuts — Brooklyn, New York
Even though New York is abundant with vegan options, Dunwell Donuts is one of our favorites. Situated in the heart of Brooklyn's Williamsburg neighborhood, the bakery serves up a wide range of delicious doughnuts that even non-vegans love. Just make sure to get there early — there's nothing better than a fresh, hot doughnut.
Article continues below advertisement
For The Love Of Sugar — Detroit, Mich.
Although one might not necessarily think of Detroit as a big food destination, especially for vegans, the city has recently had a number of plant-based bakeries open up, including For The Love Of Sugar. One of the more popular things to get is French Macarons, but many also love the wide range of cakes and coffees.
Article continues below advertisement
Clarke's Cakes & Cookies — Boston, Mass.
Clarke's Cakes & Cookies is a family-owned business that was created because the founders wanted to provide healthier dessert options for their young ones. It's now been in business for almost two decades, priding itself on amazing, animal-free carrot cake, banana bread, vegan bourbon pecan pie and more.