I Did a DNA Test on My Dog — Here's What It Was Like
If you adopted a mixed breed, chances are you don't know what type of dog you have. That's why I'm sharing my experience with giving my dog a DNA test.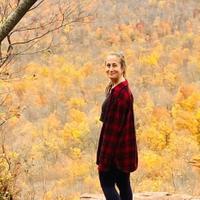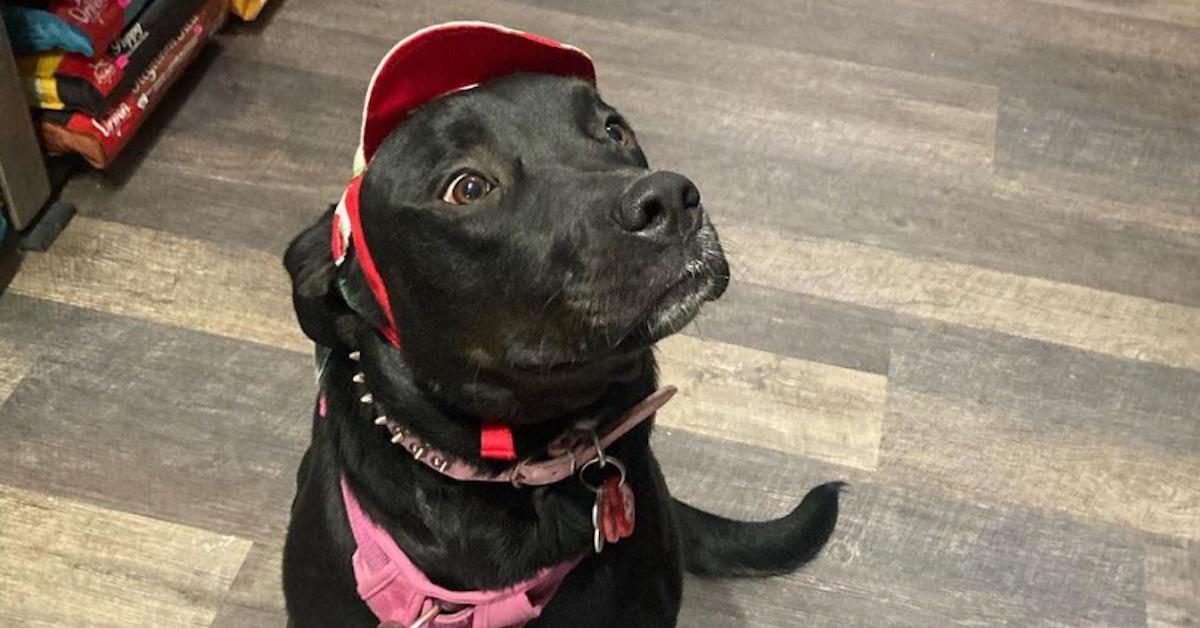 If you adopt a pup, chances are they're mixed breed. And unless the shelter or rescue saw the dog's parents, you most likely aren't entirely sure of the exact genetic makeup.
Last summer I adopted a puppy named Cricket, which we were told was a Labrador Retriever/pit bull mix. But my partner and I were curious if that was actually the case, and if she had any live family members. We purchased a dog DNA test, and we were incredibly surprised by the results.
Article continues below advertisement
"Who knew your dog's drool contained so much incredible information? In less than 30 seconds, our soft swab collects enough saliva to analyze 230,000 genetic markers," reads the description for Embark, the DNA test we used.
"Our scientists analyze more genetic information than other companies, and we test for each health condition multiple times. In case you were wondering: yes, we do wear lab coats."
"Breed breakdown. Genetic health risks. Canine relatives. Ancient ancestry. There's so much juicy info in an Embark report, we can't fit it all here," it continues.
"Our mission is to make scientific discoveries that will improve the lives of all dogs. When you test your dog with Embark, you're contributing the data that helps us do that."
Article continues below advertisement
How does a DNA test for dogs work?
If you've ever done Ancestry.com or 23andMe to find out your own genetic makeup, doing a dog's DNA test really isn't much different. We had to swab the inside of Cricket's cheek with a cotton swab for about a minute (which was maybe the hardest part of the process, because Cricket has a lot of energy and no patience for physical examinations of any type).
Once we got that, though, we put it in a special tube and sent it back to the Embark lab, and waited a few weeks.
Article continues below advertisement
The anticipation of finding out Cricket's genetic makeup was literally killing us, but the company gave us frequent updates as to where it was in the process of getting us the results.
After a few weeks, we received an email that said Cricket's results were in, and they shockingly weren't what we thought. The company gave us the opportunity to take a "quiz" to guess Cricket's results, and we went in thinking that she was Lab, pit bull, and maybe a mix of something else.
However, we were proved wrong — Cricket is a perfect mix of 50 percent pit bull, and 50 percent Rottweiler. And while this was a total surprise, there are so many other interesting things you can find from a DNA test, beyond the mix of breeds.
Article continues below advertisement
What do you get from DNA testing your dog?
Dog DNA tests go beyond showing you what breeds your dog is a mix of. In fact, you're able to see live relatives that have also taken the test (yes, just like a human DNA test), and you can reach out to them. Although Cricket's sister's family hasn't responded, we spoke with her cousin's family, and although he's too old to meet up, we're thrilled to learn what her other family members are like!
You can also see hereditary diseases or other things your pup might be susceptible to, based on its genetics. This is definitely important to be prepared, and to take extra precaution, whether it's joint-, muscle-, or heart-related.
For health reasons and for your own curiosity, I strongly suggest doing a DNA test on your rescue. You'll definitely learn a lot about your furry friend, and you might end up being able to meet their siblings, too!