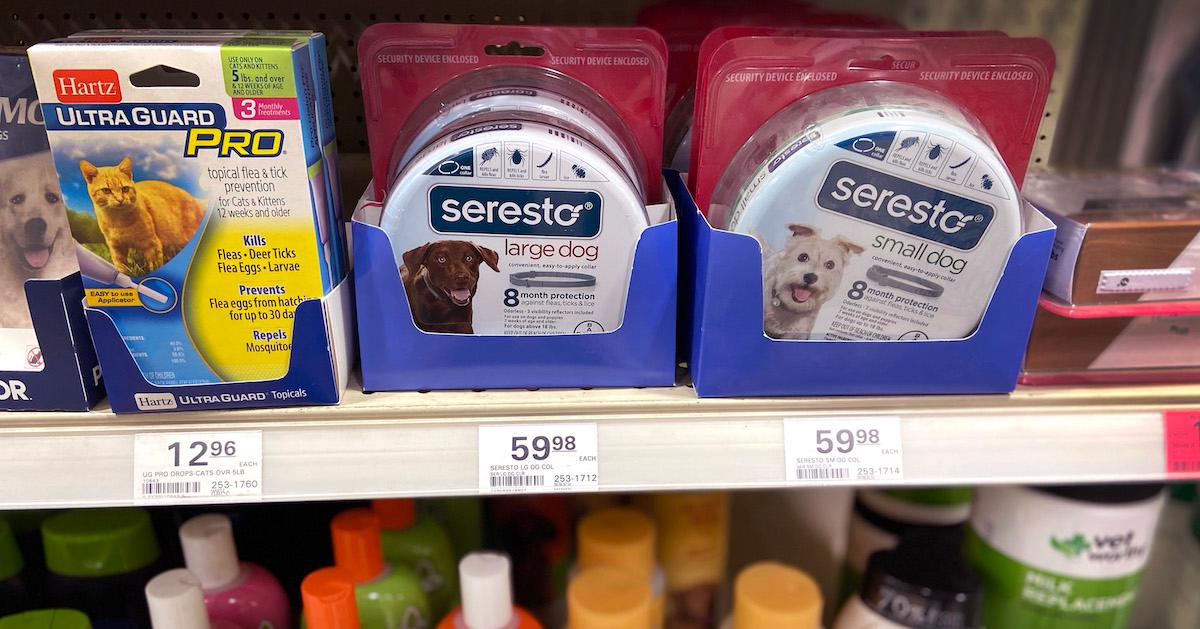 Hundreds File Complaints That Seresto Flea Collars — and Counterfeits — Killed Their Dogs
Putting a flea collar on one's animal is always done with the best of intentions, in hopes of keeping fleas away from a beloved dog or cat. However, a number of reports allege that the Seresto flea collar has actually killed several thousand pets. And now, newly unearthed complaints filed with the government provide an even more devastating glimpse into this issue. This has left many wondering: Are Seresto collars safe?
Article continues below advertisement
Here's what we know about the Seresto flea and tick collars, and a look into the complaints detailing how these collars — as well as counterfeit Seresto collars — have hurt cats and dogs.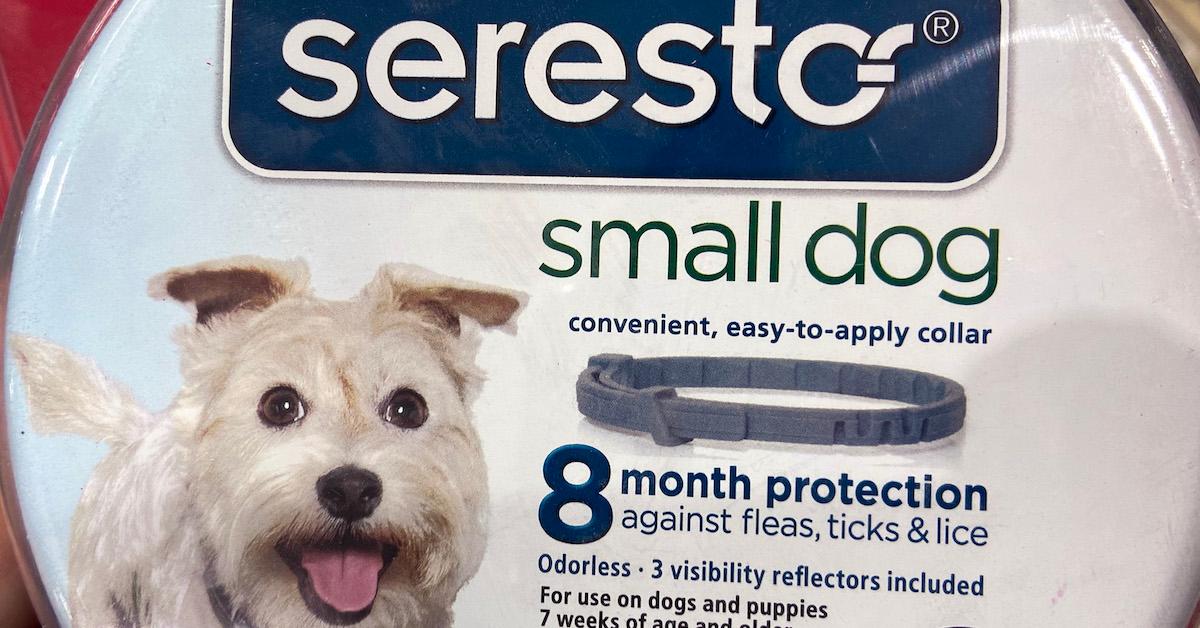 Article continues below advertisement
Are Seresto collars safe? They have allegedly killed thousands of dogs and cats.
Based on the recent complaints lodged against Seresto collars, they clearly come with various health risks to dogs and cats.
This controversy began in early 2021, when the EPA published documents alleging a connection between the Seresto flea collar and various illnesses and deaths in pets who wore them. Now, a year later, the collars are in the news again, as Gizmodo has acquired 282 detailed and heart-wrenching complaints that customers entered with the Federal Trade Commission (FTC), describing the horrific health issues that their dogs and cats experienced — including death.
Article continues below advertisement
While many of the complaints filed are referring to legitimate Seresto collars that customers purchased from Petco or other official websites, many of the complaints come from customers who mistakenly bought counterfeit Seresto collars from phony websites.
Seresto's real website can be found by visiting www.seresto.com. However, googling "Seresto collars" can bring one to websites that look deceivingly real, like www.serestooutlet.com, www.seresto-store.com. Not to mention, a number of other websites mentioned in the complaints published by Gizmodo are now defunct.
Article continues below advertisement
Many of the people who mistakenly bought flea collars from these sites note that their collars shipped from China, while real Seresto collars are supposed to ship from the U.S.
And while some customers realized before using these collars that they were fake, others used them on their pets, and some of them suffered maleffects, too.
Article continues below advertisement
Seresto, Bayer, and Elanco claim that their collars are safe.
According to Seresto, "There is no evidence in the scientific evaluation conducted for registration or the regularly reviewed pharmacovigilance data to suggest a recall of Seresto is warranted, nor has one been requested, or even suggested by any regulatory agency. As a result, Elanco continues to stand behind the safety profile of Seresto."
Elanco is the parent company of Bayer's Animal Health business unit, and Bayer produces Seresto products. Bayer is the same company that owns Monsanto, which produces Roundup — an infamous herbicide that Bayer claims is perfectly safe, despite allegations that it has caused cancer in more than 11,000 victims. So perhaps this company is not the most reliable source for determining how safe its products are.
Article continues below advertisement
Perhaps a better source is the actual pet parents who witnessed their animals suffering after using Seresto flea and tick collars, as well as those who were tricked into buying counterfeit collars.
Seresto flea and tick collars — and fakes — left customers deceived, and pets dead.
Gizmodo shared a selection of complaints alleged against Seresto, with people describing the horrible side effects their dogs experienced from the collars.
Article continues below advertisement
"Purchased Seresto collars for my dogs and put them on. Within 48 hours my oldest dog stopped eating and before I could even get him into the vet he was dead," read one complaint. "My youngest dog about two days later started having trouble breathing. My other two developed rashes. The only thing that changed was putting on those collars."
The person who wrote that complaint added that they "believe without a shadow of doubt" that the "product is dangerous and that it killed" their dog.
Another person who lodged a complaint explained that her dog "had an allergic reaction to the collar, her neck was busted open and bleeding, her ear was cut along with her side, and she got so sick." She added that the package stated that the collars came from China, while Bayer's are supposed to ship from the U.S., suggesting that they are counterfeit.
Article continues below advertisement
Another person explained that they bought two cat flea and tick collars, through what they "thought was the Bayer Seresto site, which looked perfect." However, upon describing the collars received to someone on the Bayer Seresto consumer line after noticing they were devoid of serial numbers, the customer was told they were counterfeit.