Does Your Dog Actually Like Running With You? Here's What Experts Think
Do dogs actually enjoy running with their humans? Here's what experts believe, and what they recommend in the realm of comfortable running leashes.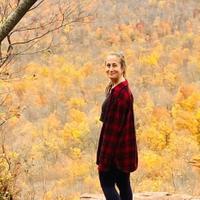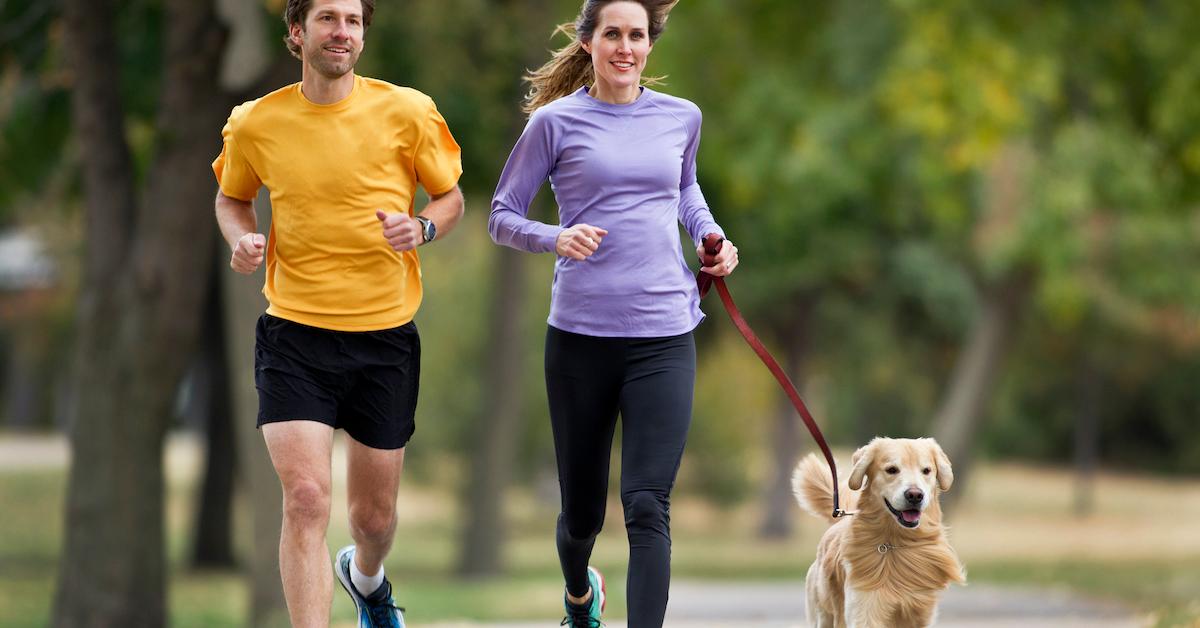 Spotting humans running with their pooches is an incredibly common New York City sight — some might say it's a rite of passage for city-dwelling dog parents. But, do humans enjoy "bonding" through this form of exercise more than their dogs do? For high energy and bigger breeds, that may be the case, but those who do decide to run with their pups are highly encouraged to use a proper running leash while doing so.
Article continues below advertisement
Here's what experts have said about bringing your dogs on runs. Depending on the circumstances, however, you may want to leave your beloved fur baby sleeping at home while you get your much-needed endorphin fix.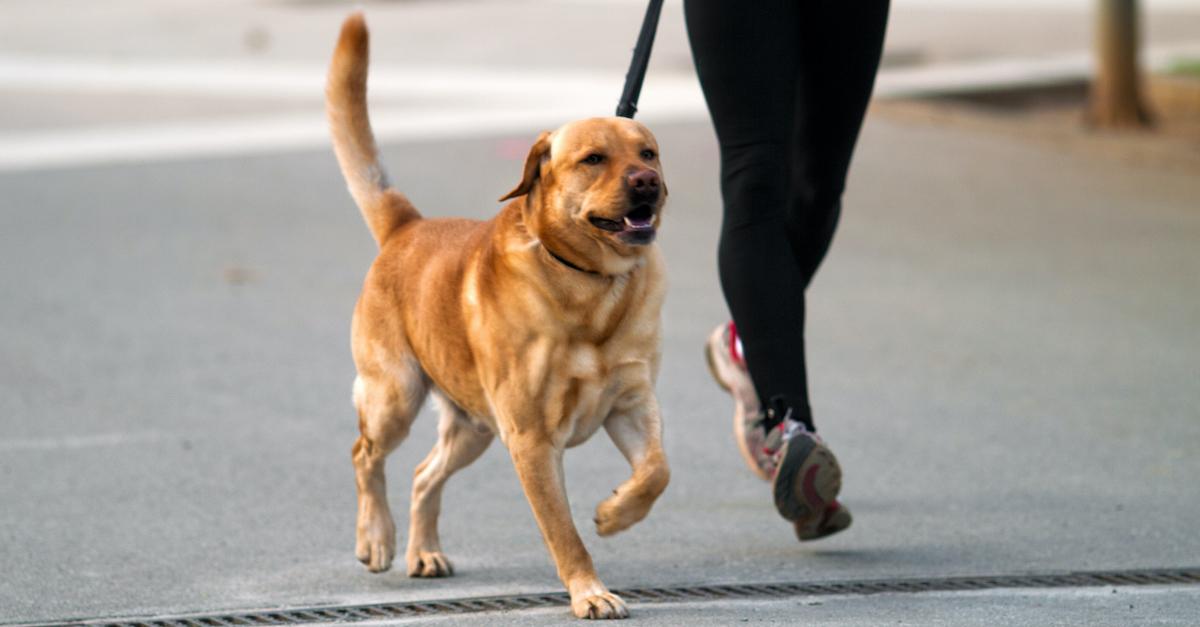 Article continues below advertisement
Breed, size, and age are important factors to examine before running with your dog.
Large, athletic breeds such as huskies, Australian Shepherds, Retrievers, Dalmatians, and collies are equipped for longer jogs, per Dog Time, while some are better for short bursts, such as Greyhounds, pit bulls, or beagles. Brachycephalic dogs (breeds with "squished" faces), such as pugs, Bulldogs, and Boxers, however, shouldn't go on runs at all, as their small respiratory tracts make breathing difficult. Short-legged dogs, such as Corgis or dachshunds, aren't equipped for runs, either.
Older dogs and younger pups aren't recommended to run for extended periods of time, either, because it can bring longterm damage to their joints and bones. While many older dogs experience arthritis and other conditions, puppies' bones and joints are still developing when they're young, especially if they're a larger breed. Talk to your vet before jogging with your pup, to ensure their growth plates have closed enough, and that it's safe for them to do so.
Article continues below advertisement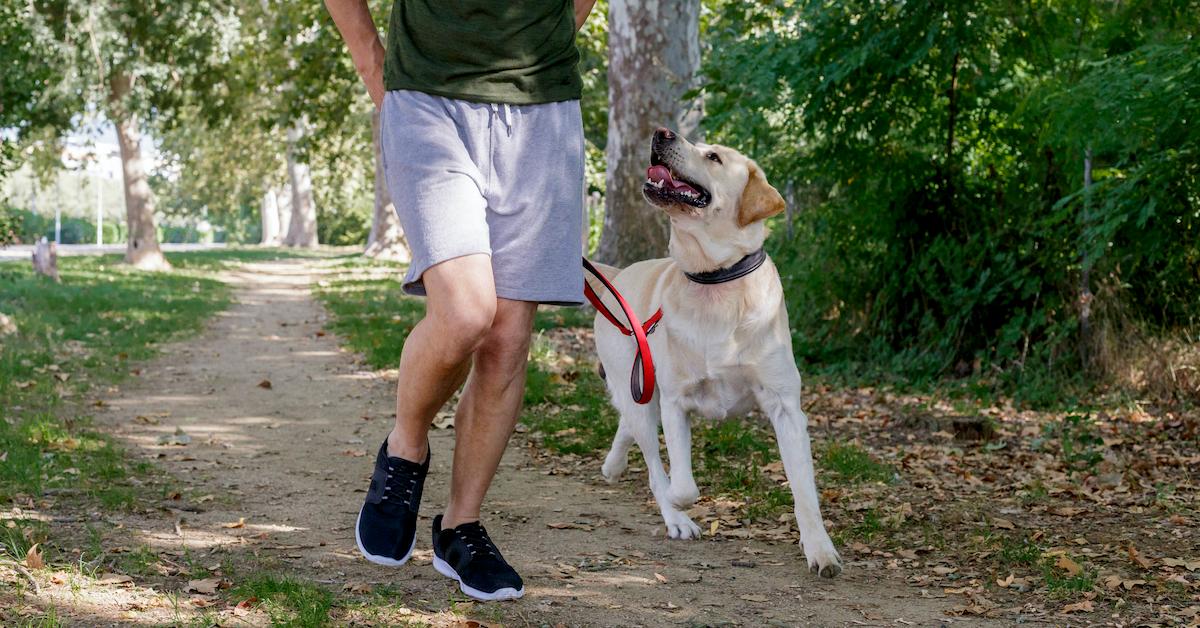 Dog owners should also consider their dog's health, food intake, and weather beforehand.
Health is an obvious factor while deciding if your dog should run with you, as your dog may have an underlying condition, which can worsen with running, according to Health. Some dogs are also more prone to certain conditions than breeds, such German Shepherds, who are more prone to hip dysplasia than others. So, talking to your vet before taking them out with you is absolutely vital.
Article continues below advertisement
"A vet can let you know if there are any red flags, and can provide advice about what's safe and healthy for your individual dog in your individual surroundings," Angi Aramburu, owner of Go Fetch Run in New York City told Health.
Taking a dog on a run after a large meal can also lead to fatal conditions such as gastric dilatation and volvulus syndrome, which is something to keep in mind, too.
Running with a dog in extreme weather conditions is also heavily advised against. Below-freezing temperatures can lead to hypothermia, frostbite, and salt poisoning if your dog is running on salted pavement without booties, while intense heat can lead to conditions such as heat stroke, dehydration, and paw damage, if the pavement is too hot.
Article continues below advertisement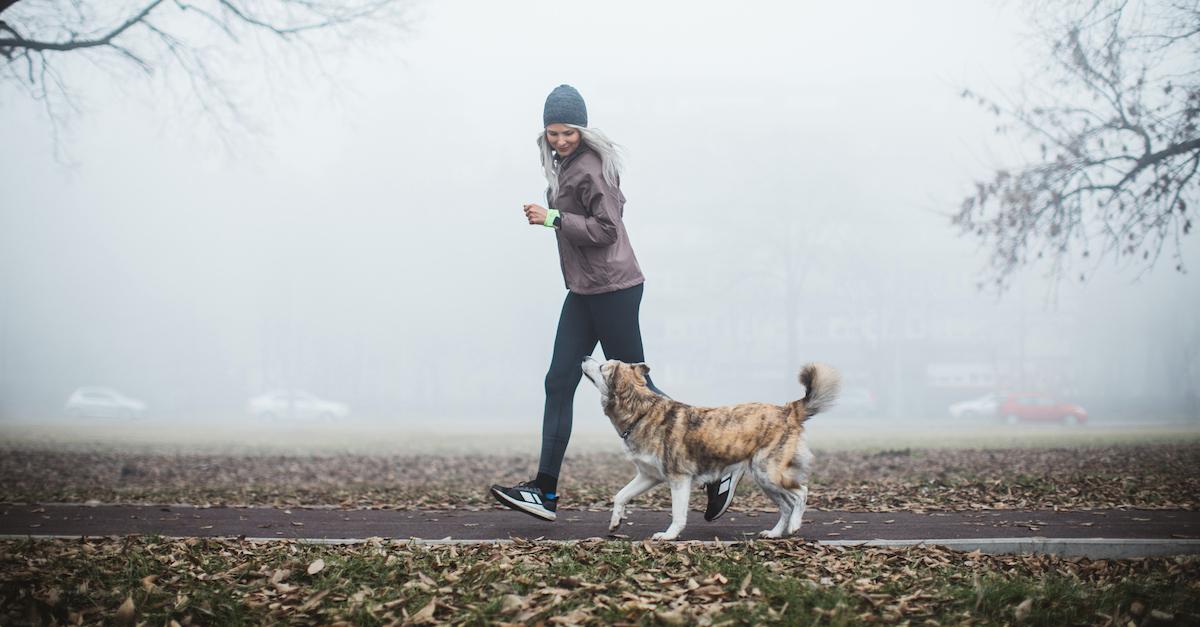 If you decide to run with your dog, buy a proper running leash.
After consulting your dog's vet and determining long runs are OK, make sure to buy a proper running leash. Running leashes are generally hands-free (and instead attach to your waist) to make it comfortable for the human, though you can also get a hands-on leash if that's what you would prefer. They're built to be durable, and are often lightweight.
Article continues below advertisement
Stunt Puppy's Runner Leash, per Spots, has a vast range of adjustments, it's lightweight, and it's hands-free, though it's not great for pullers. SparklyPet's leash, on the other hand, has hands-on and hands-off capabilities, it comes with a storage bag, and it's generally made for larger dogs. Mighty Paws' comes in two different leash size options, and it fits all dog sizes. Research your leash before buying it, but you're bound to find something that fits your needs.
As previously mentioned, consult your dog's vet before taking them on runs, and like humans, it's important they hydrated and build up to running longer distances. Most importantly, though, pay attention to your dog, and be vigilant for any cues or signs — you'll know ASAP if they're truly enjoying themselves, or if they'd rather go back home and sleep.