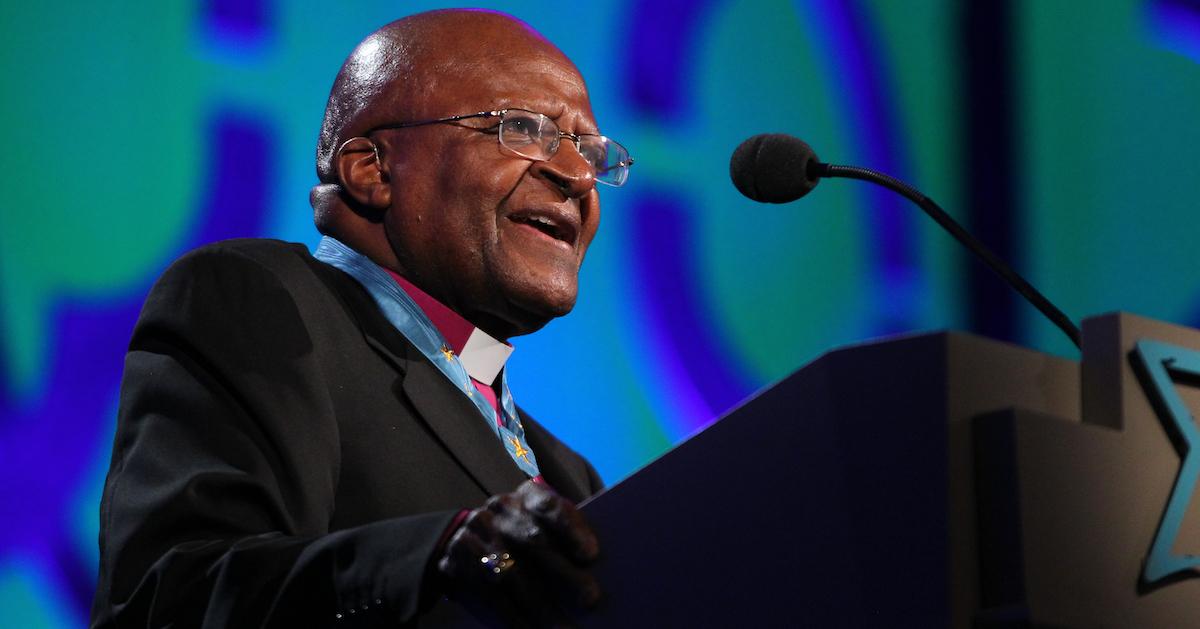 Recognizing Desmond Tutu for His Incredible Environmental Contributions
South African Anglican bishop and theologian, Desmond Tutu, contributed to the environment by educating the masses and pushing for clean energy.
Only a week after losing the great feminist author bell hooks, we're mourning the loss of yet another icon. Revered South African archbishop and human rights leader, Desmond Tutu, unfortunately passed away on Sunday, Dec. 26 at age 90. In addition to fighting the South African apartheid and winning a Nobel Peace Prize, Desmond Tutu made incredible environmental contributions that have made him a legendary name in the sustainability space. That said, he will be missed by people around the world.
Article continues below advertisement
 "A man of extraordinary intellect, integrity and invincibility against the forces of apartheid, he was also tender and vulnerable in his compassion for those who had suffered oppression, injustice and violence under apartheid, and oppressed and downtrodden people around the world," South African President Cyril Ramaphosa said in a heartfelt statement on Sunday to confirm his death, as per CNN.
The Nelson Mandela Foundation also mourned Tutu's death with a heartbreaking statement, per CNN.
"He was larger than life, and for so many in South Africa and around the world his life has been a blessing," the statement reads. "His contributions to struggles against injustice, locally and globally, are matched only by the depth of his thinking about the making of liberatory futures for human societies."
Article continues below advertisement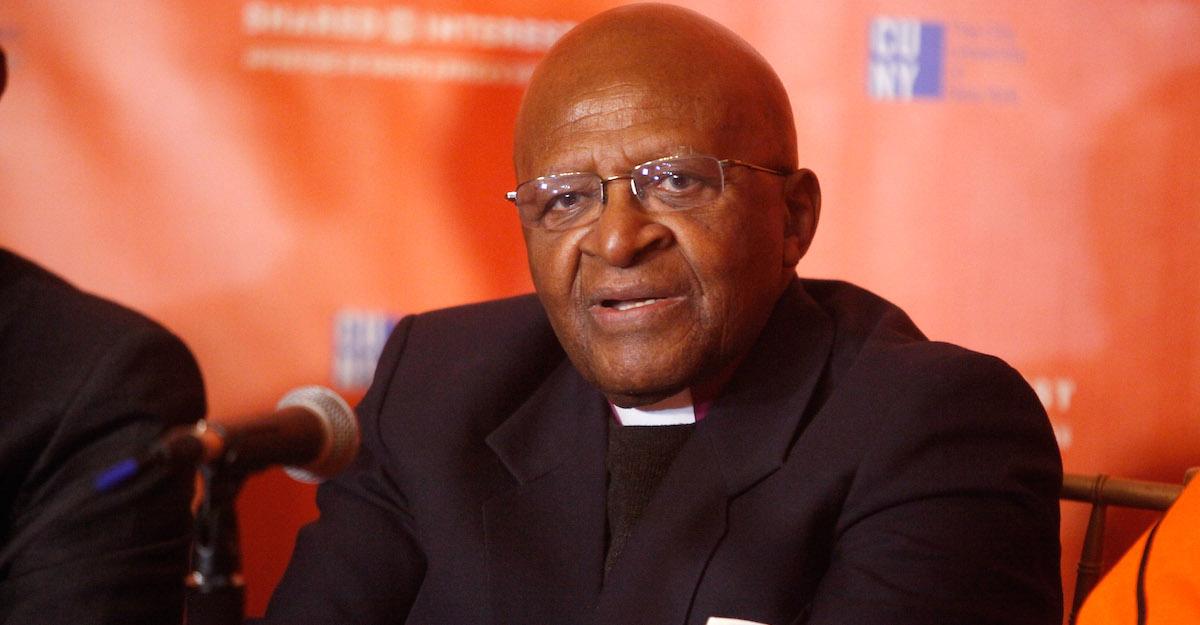 Who was Desmond Tutu?
Desmond Tutu paved the way for Black people in South Africa, in more ways than one. He was born in Klerksdorp, Transvaal in 1931, according to the Nobel Prize website, and had initially thought he wanted to follow his father's footsteps, and become a teacher. However, after graduating from University of South Africa and teaching at a high school for three years, Tutu decided to study theology in England. He became a Master in Theology, and in 1960, was officially ordained as a priest.
Article continues below advertisement
Tutu held onto his roots as a teacher, and decided teach theology from 1967 to 1972 in South Africa. He then returned to England, and for three years held a leadership position at a London theology school. In 1975, Tutu eventually became the first Black person to be appointed Dean at St. Mary's Cathedral in Johannesburg. From 1976 through 1978, he held the position of Bishop of Lesotho, and in 1978, he became the first Black General Secretary of the South African Council of Churches.
During the apartheid, Tutu became very involved in fighting for equality. In 1984, he won the Nobel Prize, which recognized his peaceful yet powerful protests against white leadership, according to Reuters. He also became very outspoken for LGBTQ+ equality and for the environment, especially as signs of climate change were becoming increasingly more apparent.
But how did he work to fight climate change?
Article continues below advertisement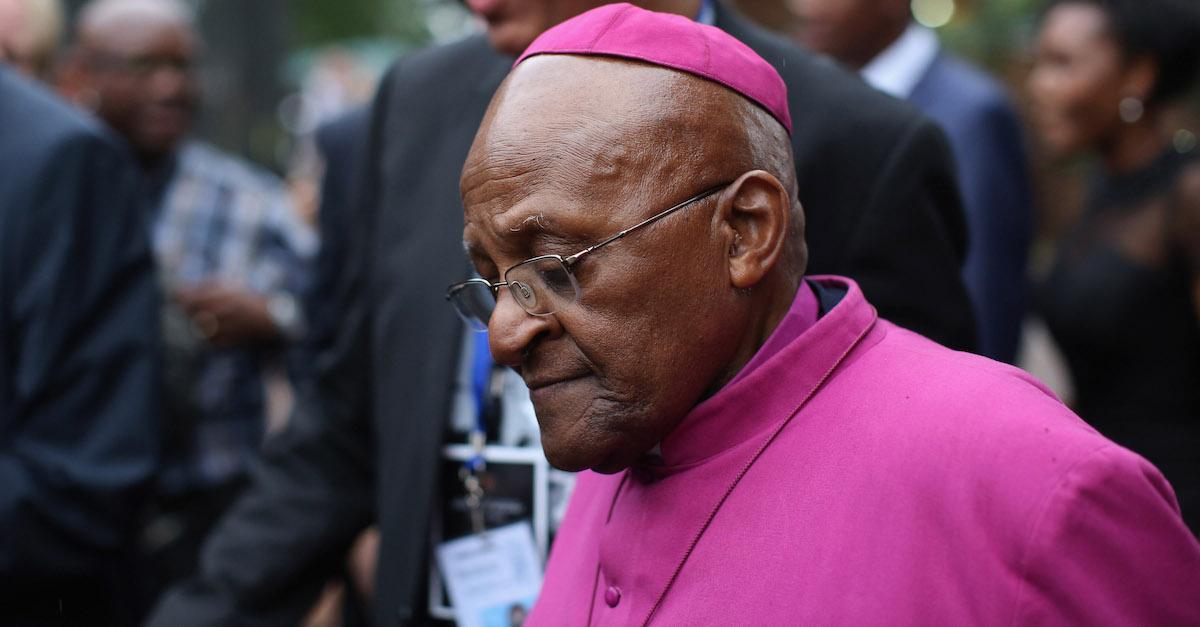 How did Desmond Tutu contribute to the environment?
Tutu was a major advocate for transitioning to cleaner means of energy, and worked hard to encourage others to join the fight against climate change. At the 2014 UN Climate Summit, he explained the importance of environmental intersectionality, making others aware of environmental injustices that so many minorities and vulnerable groups face on a regular basis. The op-ed he wrote for The Guardian about it was incredibly powerful, and is definitely worth reading.
In 2015, Tutu created a widely shared petition that called on various world leaders at the time, such as former POTUS Barack Obama as well as former UN Secretary-General, Ban Ki-Moon, to fully transition to renewable energy. Calling climate change "one of the greatest moral challenges of our time," it made a powerful impression on environmentalists everywhere.
Tutu made a powerful impression in the world of human rights and environmentalism — he will be missed dearly.