Is Racecar Driver Dale Earnhardt Jr. Vegan?
Is Dale Earnhardt Jr. vegan? The famous race car driver, who has spoken out about a wide range of important topics, is a notoriously good guy.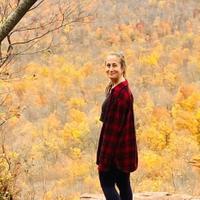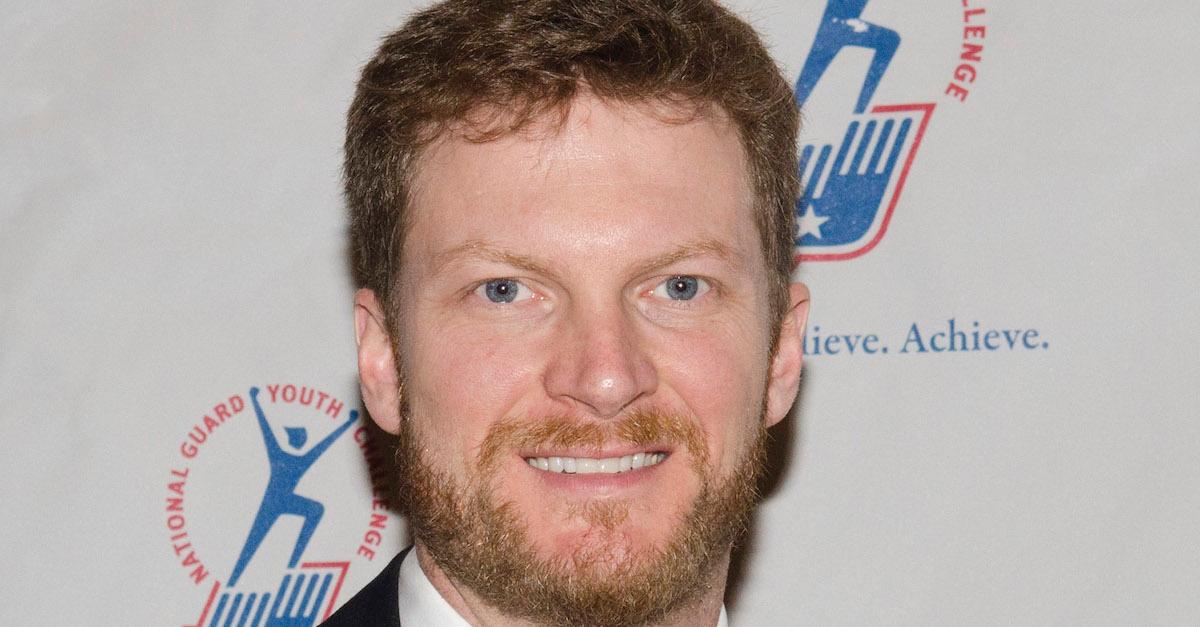 Even if you aren't a fan of NASCAR, you're likely familiar with the speedy legend that is Dale Earnhardt Jr. The stock car racing driver, team owner, author, and race car driving reporter not only has quite a few trophies under his (seat)belt, but he's also a known philanthropist and outspoken activist. With that in mind, his political outlook and sweet disposition has led many to wonder if Dale Earnhardt is vegan.
Article continues below advertisement
NASCAR isn't necessarily known to have an extensive vegan roster, despite the fact that abiding by a plant-based diet can reportedly improve your focus, according to The BBC, and it comes with a slew of other health benefits that set it apart from other dietary regimes. That said, though, let's explore the driving legend's dietary habits — and the other amazing things he does.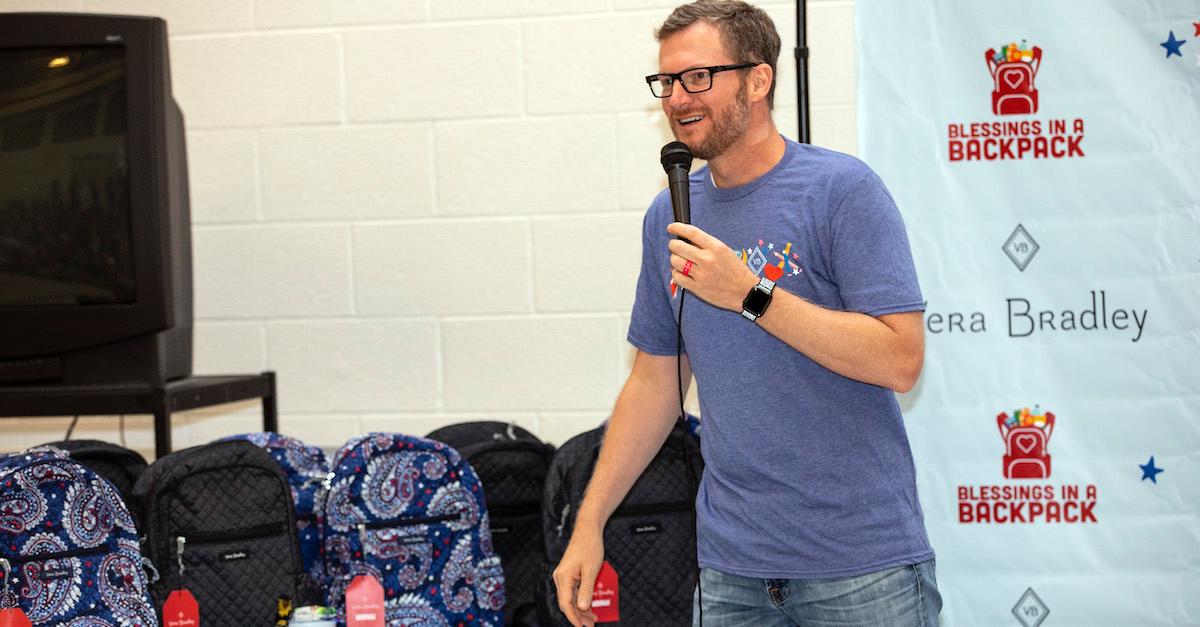 Article continues below advertisement
Is Dale Earnhardt Jr. vegan?
Despite Earnhardt's solid track record, we're led to believe he doesn't lead a plant-based lifestyle. First off, on Best Foods' website, Earnhardt has a featured family recipe for Chicken Macaroni Casserole. If that's what he's cooking up in the kitchen, he seemingly doesn't follow a vegan diet.
Earnhardt also recently partnered with southern fried chicken chain, Bojangles, renamed his podcast studio Bojangles Studio, and frequently invites people from the company to speak on his show.
Additionally, Earnhardt's go-to racing snack is a mayo and banana sandwich — which is why PETA gifted Earnhardt with vegan mayo a few years back in 2016, to ensure he's enjoying the unusual sammie cruelty-free.
"We heard that banana-mayonnaise sandwiches get your engine revving," PETA wrote to him. "So we thought that we'd help you do you in an animal-friendly and healthful way. Keep the bottle near the throttle, and avoid those cholesterol bombs — eggs — that slow a man down."
Article continues below advertisement
And although things may have changed in the last two decades, Earnhardt had a KFC sponsorship — and received backlash for it. In 2004, Baywatch actress Pamela Anderson publicly asked Earnhardt to instead speak out against the company's animal abuse history, according to Sporting News.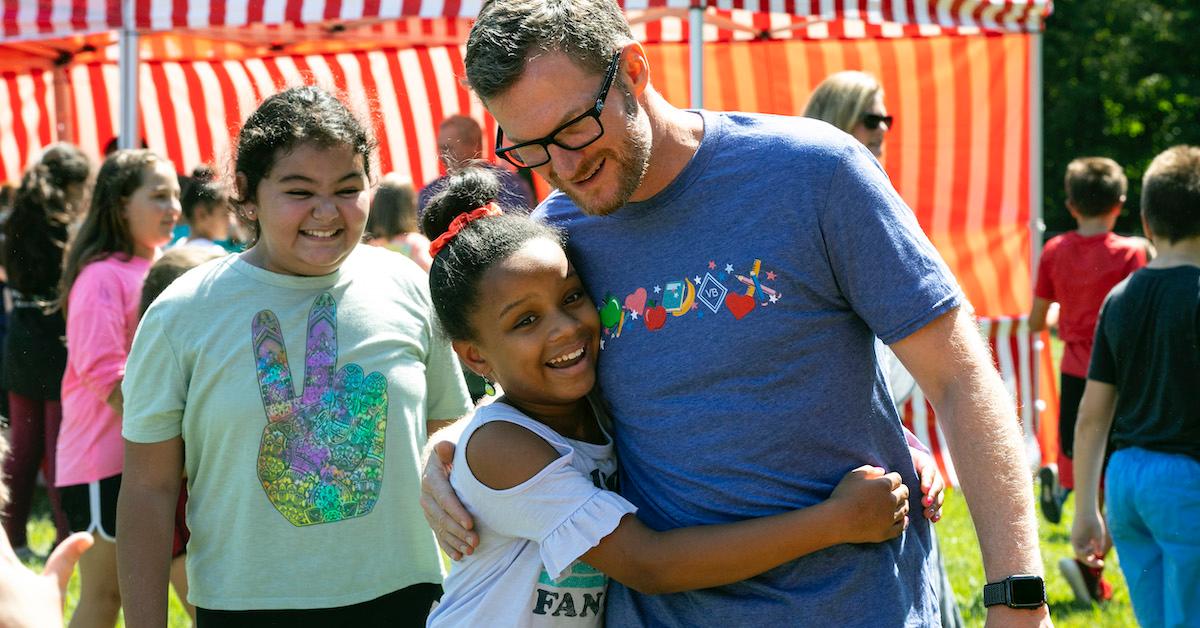 Article continues below advertisement
Although he may not be vegan, he supports a wide range of important social issues.
While Earnhardt may not abide by a vegan lifestyle, he stands up for a wide range of important issues. For example, in 2017 when athletes were taking a knee at sporting events during the National anthem, Earnhardt showed his support by tweeting that everyone has a right to peacefully protest, and included a popular quote from former president JFK, according to Mashable.
Additionally, when NASCAR finally started cracking down on drivers for keeping confederate flags on the back of their cars, Earnhardt spoke out against fellow drivers that still had them, announcing its "offensive to an entire race … it belongs in the history books. That's about it," according to NBC Sports.
Earnhardt also runs a charity called the Dale Jr. Foundation, which focuses on giving underprivileged children the supplies and tools they need to succeed. Needless to say, he certainly has his heart in the right place — but we'd love if he put down the animal products.