Wind Turbines Are Being Used to Grow Coral Reefs
How can wind turbines save coral reefs? In addition to being a cheap and clean source of renewable energy, they may foster a healthy growing environment.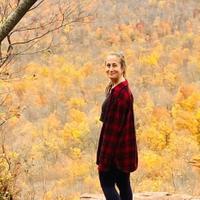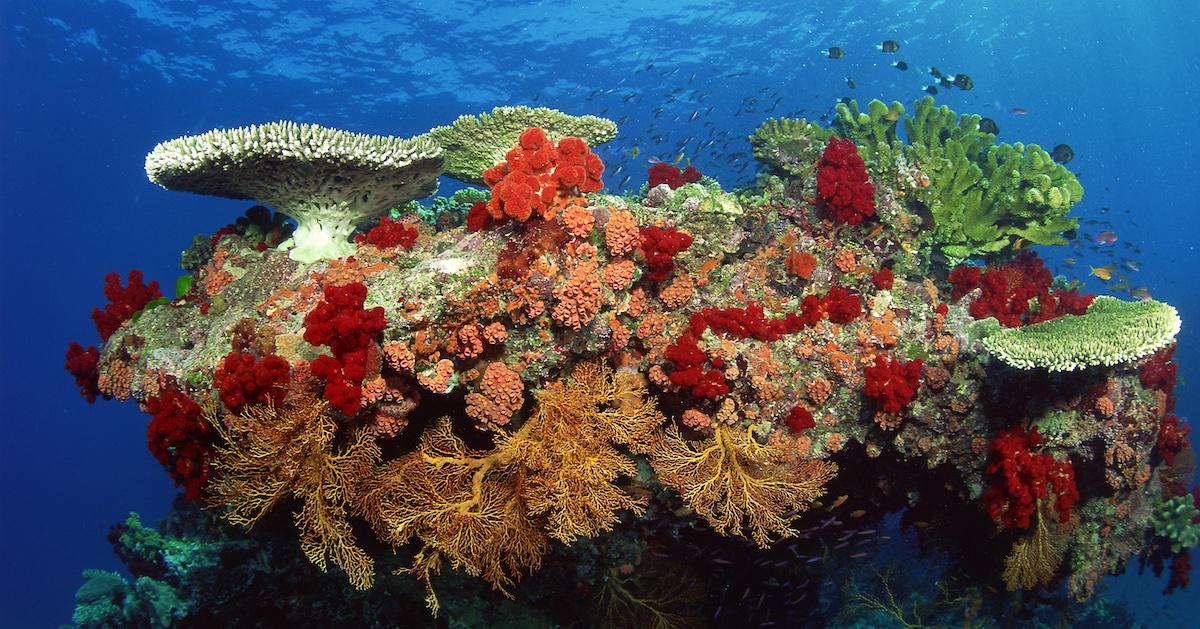 For many years, scientists have explored wind turbines as a clean, renewable, and inexpensive source of energy. But now, wind turbines are fostering livable environments for coral reefs. For years, coral reefs have been declining due to rising ocean temperatures, water pollution, and other human-related activities, but this could seriously replenish our oceans with marine animal and plant populations that have died off.
Article continues below advertisement
ReCoral by ØrstedTM is one project looking to create wind turbines, that will also be home to coral reefs.
"The foundations of offshore wind turbines provide a unique environment where corals can grow close enough to the surface to receive enough sunlight, but without being exposed to high temperatures. This limits the risk of coral bleaching," the ReCoral by ØrstedTM project team stated, as per ITV.
With clean energy and regenerated reefs, this is a double whammy.
"To halt climate change and create a sustainable future for the planet, its ecosystems, and its people, we must speed up the transition from fossil fuels to renewables," Mads Nipper, Group President and CEO of Ørsted, also explained, as per ITV. "Governments are preparing a significant expansion of offshore wind energy, and I'm confident that if done right, the offshore wind build-out can support and enhance ocean biodiversity."
Article continues below advertisement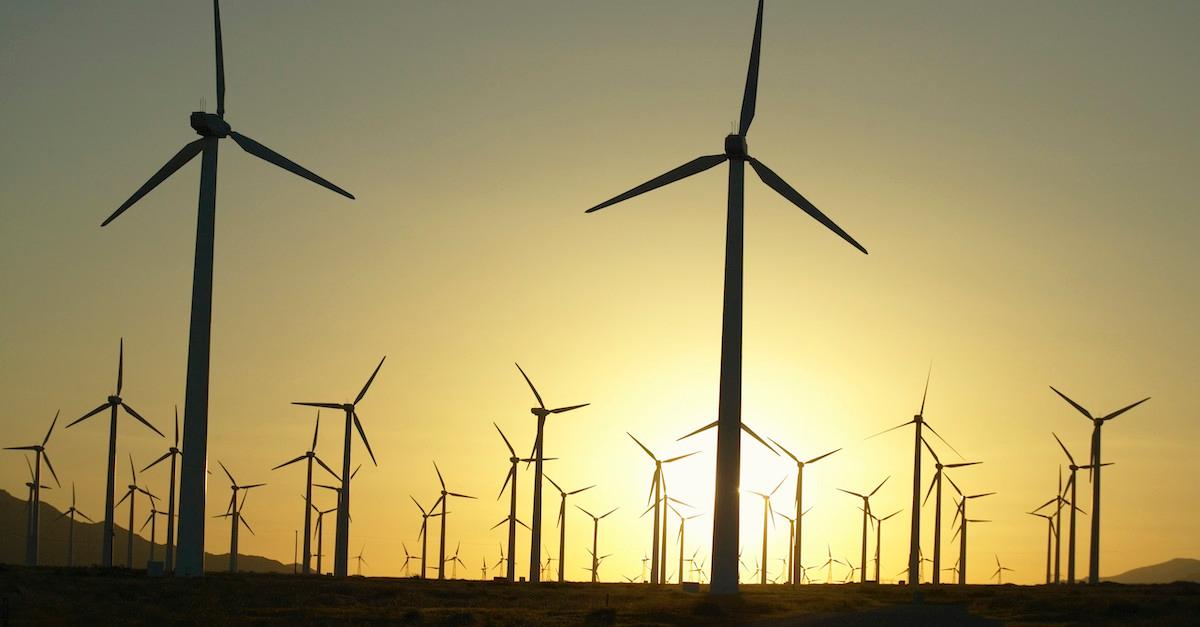 How will wind turbines save coral reefs?
Many who advocate against cleaner means of energy criticize how offshore wind farms can affect marine life. But evidently, they can successfully provide a clean, renewable energy resource while replenishing the ecosystem. Ørsted, a Danish company, is currently working on a project called ReCoral, which creates coral colonies on four offshore wind turbines along the Taiwanese coast, according to The Daily Mail.
Article continues below advertisement
It started when Ørsted teamed up with Penghu Marine Biology Research Center to collect coral spawn, which had washed ashore Taiwan's Penghu Islands. In the lab, the spawn was developed it into larvae, and now, they're going to be planted along wind turbines, to start a new life.
The larvae that comes from coral spawn has been successfully regrown on underwater steel and concrete, so this is predicted to work perfectly.
"Ørsted is planning a world-first attempt to support coral reefs by growing corals on offshore wind turbine foundations," the firm stated, per The Daily Mail. "The aims are to determine whether corals can be successfully grown on offshore wind turbine foundations and to evaluate the potential positive biodiversity impact of scaling up the initiative."
Article continues below advertisement
Wind turbines are crucial in fighting climate change, and rising temperatures are often the reason why coral reefs die off. So this will ultimately restore nature in more ways than one, while taking on the ongoing energy crisis.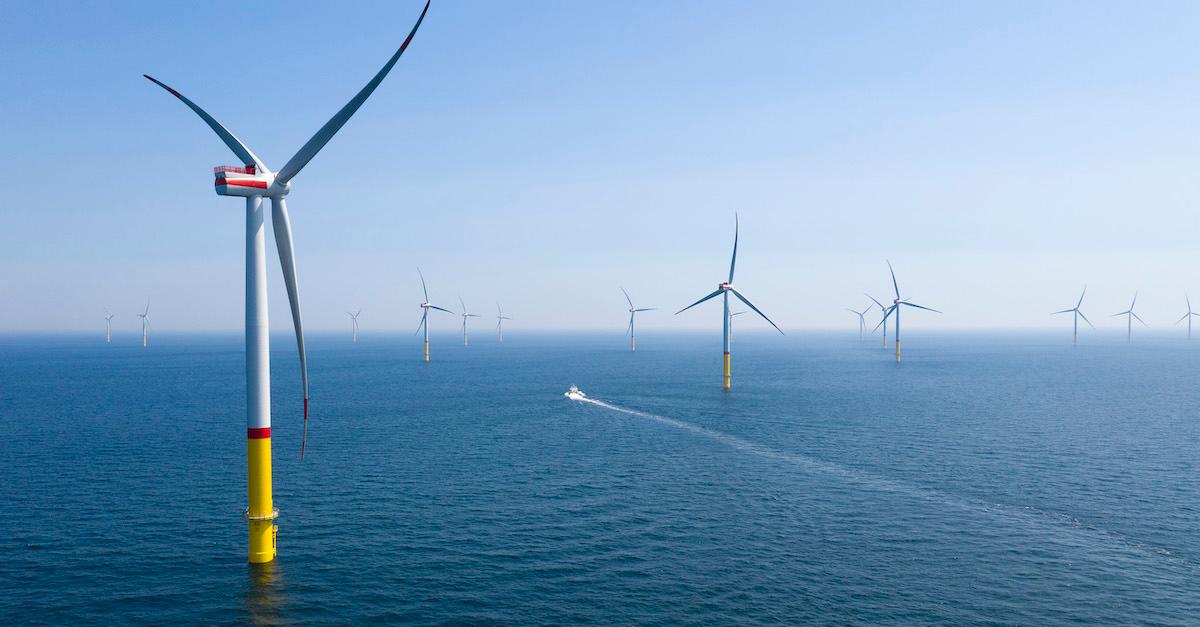 Article continues below advertisement
What are the supposed cons of wind turbines?
Unfortunately, there are many who are against investing in renewable energy, because they advocate for oil — despite the disastrous environmental, social, and health risks that come with using non-renewables. These naysayers attempt to advocate against wind turbines, by claiming they negatively affect the ecosystem.
Common arguments are that offshore wind farms are often built on sand banks, which is where seabirds feed on fish. They can also occasionally pose as obstacles for seabirds.
However, the pros of providing clean energy definitely outweigh the cons. If we can drive down greenhouse gas emissions by eliminating crude oil, we could potentially stand a chance against the ongoing climate crisis. Plus, these are regenerating coral reefs and ultimately fostering a home for marine life — it's definitely a win-win.