Chef Chloe Coscarelli's Favorite Christmas Cookie Recipes and "Green Routine" (Exclusive)
We caught up with Chef Chloe Coscarelli on behalf of Else Nutrition, to discuss her holiday traditions. She also shared her Green Routine with us.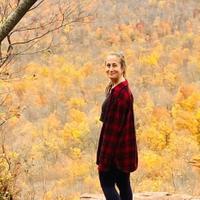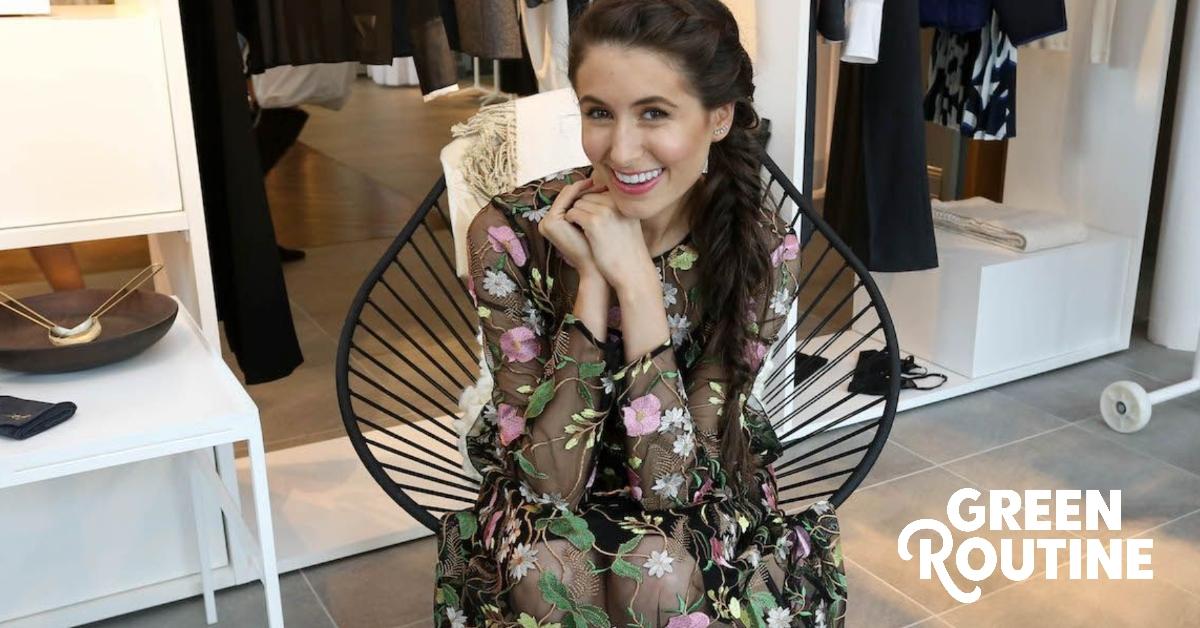 One of the most dynamic and iconic vegan chefs in the U.S. is, without a doubt, chef Chloe Coscarelli. In addition to starting one of the best known plant-based chain restaurants, she has released four best-selling cookbooks, and frequently makes appearances on The TODAY Show.
That's why we were elated that chef Chloe Coscarelli herself decided to share her holiday traditions with Green Matters, in addition to her Green Routine, on behalf of Else Nutrition.
Article continues below advertisement
Else Nutrition is a plant-based nutrition supplement brand that Coscarelli has been adding to Christmas cookies this holiday season, for an extra-healthy snack. It's kid-friendly and made from real, whole foods — which is why the brand's message really speaks to her.
"I love making vegan cookies every holiday season," Coscarelli tells us. "And Else made it easy to make this year's cookies a little extra special for kids!"
"I was super excited to learn about [Else] because I hadn't heard of anything like it on the market — a dairy alternative that is soy free, whole foods-based, and specifically loaded with pure and complete nutrition for kids. It seemed like the perfect product to bake with for milk and cookies season!"
Article continues below advertisement
The recipe for her Raspberry Chunk Cookies and Peanut Butter Snowballs are seriously incredible — and definitely worth making this holiday season. See them, below.
Article continues below advertisement
Raspberry Chocolate Chunk Cookies (makes about 14 cookies)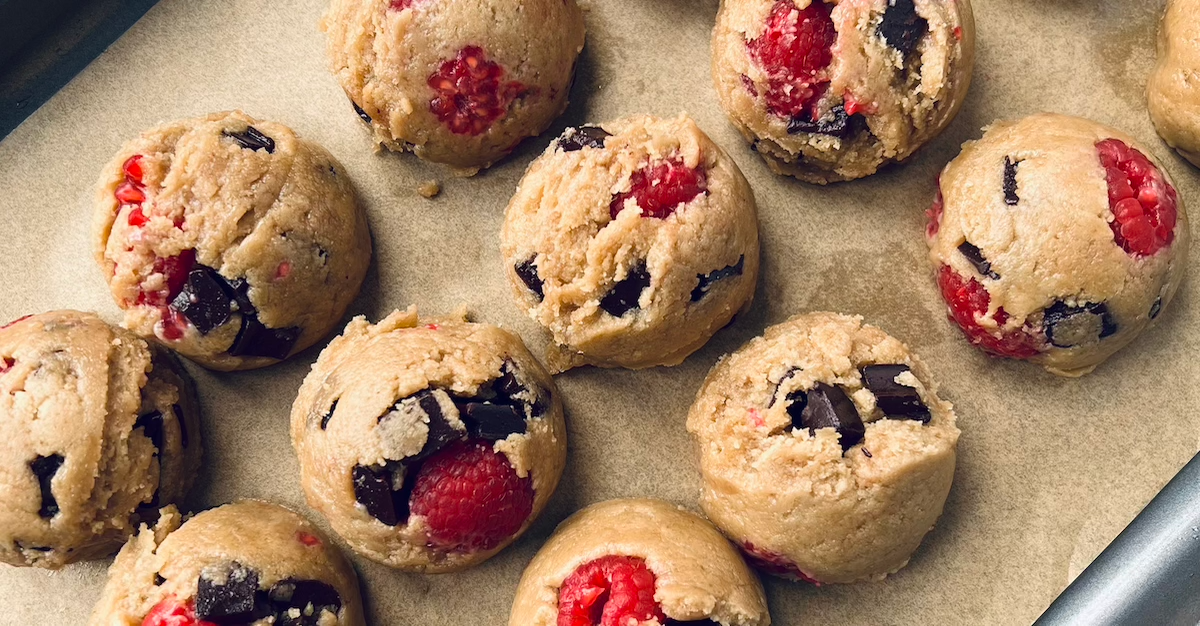 Ingredients:
2 cups all-purpose flour
6 scoops Else toddler or kids powder (vanilla flavor)
1 tablespoon cornstarch
1 teaspoon baking soda
¾ teaspoon salt
1 cup vegan margarine
1 cup brown sugar
¼ cup agave
1 tablespoon pure vanilla extract
¾ cup vegan chocolate chunks, plus more for topping
½ cup raspberries
Instructions:
Preheat the oven to 350 degrees. Line 2 or 3 large baking sheets with parchment paper.
In a medium bowl, whisk together flour, Else powder, cornstarch, baking soda, and salt. Set aside.
Using a stand or hand mixer, beat the margarine, brown sugar, agave, and vanilla until fluffy. Slowly beat in the flour mixture. Once the flour mixture is incorporated, add chocolate chips. Scoop about ¼ cup of dough at a time onto the prepared baking sheets, leaving about 3 inches between each scoop. Do not flatten. Add extra chips on top. Bake for about 15 minutes, or until the edges are golden. I like to leave the centers slightly underdone. Hit the pan on the countertop after removing from oven, which will flatten the cookies a little bit. Let cool on the pan and serve.
Make it Gluten-Free: Use gluten-free baking flour.
Peanut Butter Snowballs (makes 11 snowballs)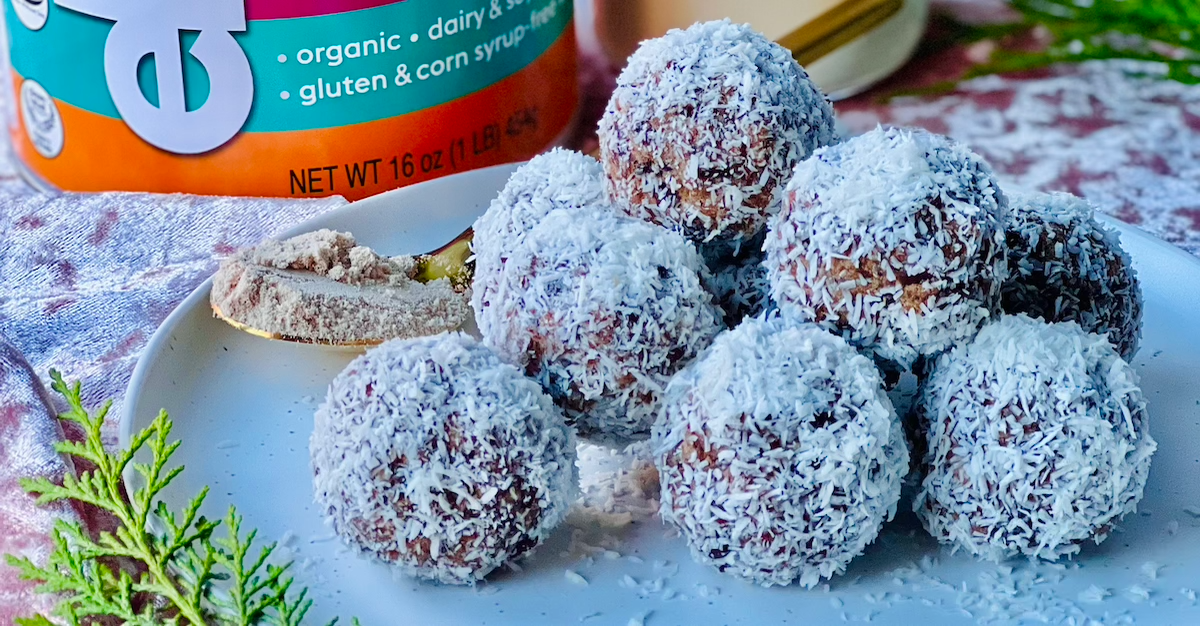 Ingredients:
8 ounces pitted dates (I love medjool)
6 scoops Else toddler or kids powder (cocoa flavor)
½ cup creamy peanut butter
2 tablespoons pure vanilla extract
½ teaspoon ground cinnamon
Pinch sea salt
½ cup vegan mini chocolate chips
2 tablespoons chia seeds
1 cup unsweetened shredded coconut, for rolling
Instructions:
In a food processor, add dates, Else powder, peanut butter, vanilla, cinnamon, and salt, and process until combined. Transfer to a bowl and mix in chocolate chips and chia. Using your hands, roll into 1-inch balls then roll in coconut to coat.
Article continues below advertisement
Coscarelli proceeded to share her Green Routine with us, for an inside look at how sustainability influences her daily life.
GREEN MATTERS: Tell me about your vegan journey. What inspired you to first go vegan?
CHLOE COSCARELLI: I went vegan at a young age because I fell in love with the food and didn't see a need to eat animals anymore — best decision I ever made!
Article continues below advertisement
GM: What is one piece of advice you would give to someone who is considering going vegan, but doesn't know where to start?
CC: Don't get caught up in the labels of it or feeling like it has to be an all or nothing effort. Start incorporating vegan food on your table and take it one day at a time.
GM: What is your favorite recipe to make for a non-vegan group?
CC: Cookies. You can win over anyone's heart with a vegan cookie.
Article continues below advertisement
GM: How do you manage to reduce food waste?
CC: This is always a struggle for me because I love making huge meals to feed a crowd... even when there's no crowd. I recommend making friends with your neighbors!
Article continues below advertisement
GM: You've rescued quite a few dogs! What are a few tips you could give to readers looking to adopt, not shop?
CC: Just walk into your local animal shelter, guarantee you'll walk out with someone special! I grew up in a family of adopted dogs, and adopted two cats of my own. For both of my cats, I just walked into the shelter to look... and the rest is history!
Article continues below advertisement
GM: What are a few of your favorite holiday traditions?
CC: Warm drinks all winter long for me! There is nothing like a mug of spiced apple cider or hot chocolate with vegan marshmallows to warm your hands and heart on a cold winter day.
GM: What are some challenges that you've faced hosting a non-vegan crowd during the holidays, as a vegan chef?
CC: If you're coming over to my kitchen, you're not getting any of the traditional meaty classics, like turkey or ham, so I always want my vegan spread to be super bountiful and filling (no one goes hungry on my watch!). Sometimes that means extra prep in the kitchen for me to make sure there's more than enough food and that there's enough variety for any naysayers. Pro tip: always have some takeout containers on hand so you can send guests home with leftovers and nothing goes to waste!
"Green Routine" is a series from Green Matters that invites notable people in the environmental space to share the efforts they make to live more sustainably.