Fried Chicken-Loving Food Network Star Would Use This Plant-Based Meat in a Cooking Competition (Exclusive)
We caught up with Food Network Star and fried chicken restauranteur, Chad Rosenthal, about what it's like to work with plant-based meat, TiNDLE.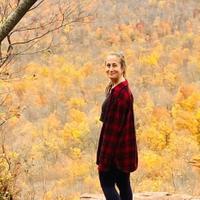 While many traditional chefs still look down on cooking with meatless proteins, a handful of them are keeping up with the times, and catering to their plant-based customers. And Chef Chad Rosenthal is no exception — you may recognize him from Food Network Star, Beat Bobby Flay, or from his Philly restaurant, The Lucky Well. Regardless, he recently partnered with a new plant-based chicken company to concoct his newest menu item: the TiNDLE Picnic Chicken Sandwich.
Article continues below advertisement
We caught up with Rosenthal via email, to hear about his partnership with TiNDLE, a Next Gen Foods subsidiary. While he's a fried chicken fanatic, he was truly psyched to cook with this plant-based protein.
"I first heard about TiNDLE last fall and was able to try it out as a sneak peek before the official U.S. launch," he tells us via email. "Once I got my hands on some samples, I knew it was different. It was clear that TiNDLE was made with chefs like myself in mind, and that approach won me over."
Article continues below advertisement
Rosenthal now has a TiNDLE chicken sandwich available on Goldbelly. The sandwich emulates a meatless version of the Motel Fried Chicken sandwiches he's famous for on the platform. The plant-based version of his chicken sandwich is complete with a plant-based buttermilk fried chicken cutlet, housemade pickles, and Japanese mayo, which is all sandwiched between a potato bun with a side of slaw. He says it's contributed to about 50 percent of his Goldbelly revenue.
"It's proof that people want plant-based chicken!" he exclaims.
He also created a plant-based banh mi, which he shared at various food truck popups throughout New York City last week, to promote brand's U.S. debut – TiNDLE is now being served at a handful of restaurants nationwide, so if you see it on the menu, it's a total must-try.
With that in mind, we did a Q&A with the popular chef on how plant-based meats have influenced his cooking — check it out, below.
This interview has been edited and condensed for length and clarity.
Article continues below advertisement
GREEN MATTERS: Had you cooked with/eaten plant-based meat prior to using TiNDLE, and if so, what was your experience?
CHAD ROSENTHAL: Before testing TiNDLE, I had never cooked with plant-based meat before. I've worked with BBQ for most of my life but I've always been interested in the concept of working more with plant-based foods. In my experience, meat substitutes are mainly popular among consumers who are trying to reduce meat consumption, so having a solution for my customers is an important menu strategy.
Article continues below advertisement
GM: As the owner of a fried chicken restaurant, how does TiNDLE compare? Do you use it to make any of your signature dishes, and if so, which ones?
CR: Nothing that I've tasted in the plant-based space really compares to the texture and taste of TiNDLE. There are popular options sold in grocery stores and in fast-casual and fast-food restaurants, but there haven't been as many options for chef-driven restaurants. TiNDLE had that unbeatable malleability, especially for fried chicken, which is one of my specialties.
GM: What do you think is the future of plant-based meats?
CR: Plant-based food has come a long way and companies like Next Gen Foods are stepping up to the plate by offering alternatives that have the same taste and texture as real meat. While I can't speak for every culinary expert out there, I'm certain plant-based will become a large part of the general culinary industry. We have a collective responsibility to explore the importance of sustainable food options that positively impact the environment, a realization that's long overdue.
As for my future with plant-based meats, I'm diving deeper into my BBQ specialties by creating a line of "pulled TiNDLE" for BBQ sandwiches. Since TiNDLE mimics the fibrous textures of real chicken, I think it's going to be a hit.
Article continues below advertisement
GM: Some chefs look down upon vegan cooking, particularly plant-based meats — what do you want other chefs to know about cooking meatless?
CR: It's only made me a better chef working with plant-based meats. Throughout your career, you're going to want to challenge yourself – for chefs, that's cooking with new ingredients, trying different techniques and delivering on new culinary palates with tastes outside of your comfort zone.
This is the future of where food is going. Chefs need to evolve with the times and embrace new learning experiences and learn how to create things that appeal to all audiences and dietary preferences: vegan, vegetarian, flexitarian – you name it. The good news is, TiNDLE is so close to the real thing that you don't have to compromise on technique or taste, but you still get to expand your menu to incorporate all dietary preferences.
To look down on anything that is this widely loved and recognized is a complete missed opportunity in my opinion.
Article continues below advertisement
GM: Would you ever bring plant-based meats to any of the shows you compete on?
CR: 100 percent, TiNDLE could be my new secret weapon! Plant-based meats are sure to impact the culinary industry in more ways than one and I'm ready to help pave the way. I hope more chefs get this product in their hands and have a good time with it like I have.
GM: What else are you working on right now?
CR: I'm all in with Motel Fried Chicken and my BBQ concept, The Lucky Well. I love the sound of building out more TiNDLE dishes too, whether that's online or in a brick and mortar. I'm also excited to partner with another BBQ chef like myself to launch a utility based NFT called "Minted Rare." More to come on that, so stay tuned!
Green Matters' new book, Green Living, is the perfect guide to living an eco-friendly lifestyle for people at every stage of the process. You can order Green Living here.